Degustabox is a monthly subscription plan which contains 10-15 surprise food products with each box. The items are carefully selected from name brands, will contain new flavors, and give you a new option to think about the next time you're looking for a break in your eating routine. Degustabox subscription boxes start at $19.99 per month which includes shipping; you'll receive a lot of goodies at a price which is less than what you would see in the stores. Plus, there are some recipe ideas and a coupon. With today's Degustabox review, I'm unboxing the April 2017 Degustabox.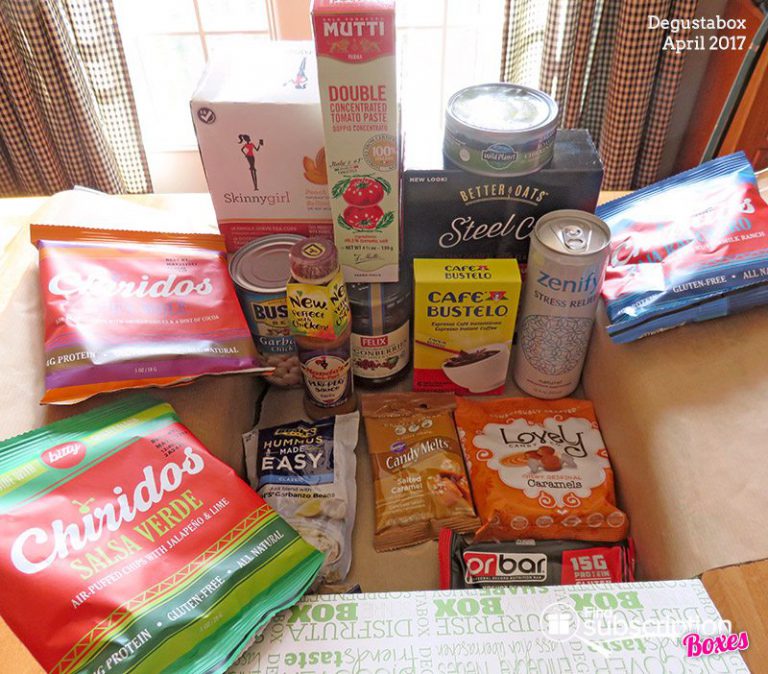 Inside the April 2017 Degustabox
The April 2017 Degustabox is filled with 10 brands, and a few have multiples or items to use together. Also, there are some items featured in this month's review which may vary for recipients. For those who do not have a k-cup machine, they will receive alternate items. All will be pictured for review purposes.
1. Nando's Peri-Peri sauce from the restaurant with the famous Peri-peri chicken dish is a returning favorite. The sauce is made with African Bird's Eye Chilli combined with a blend of ingredients including onion, sun-ripened lemons, garlic, and spices. This one has loads of garlic flavor and the kick of heat from the chilis.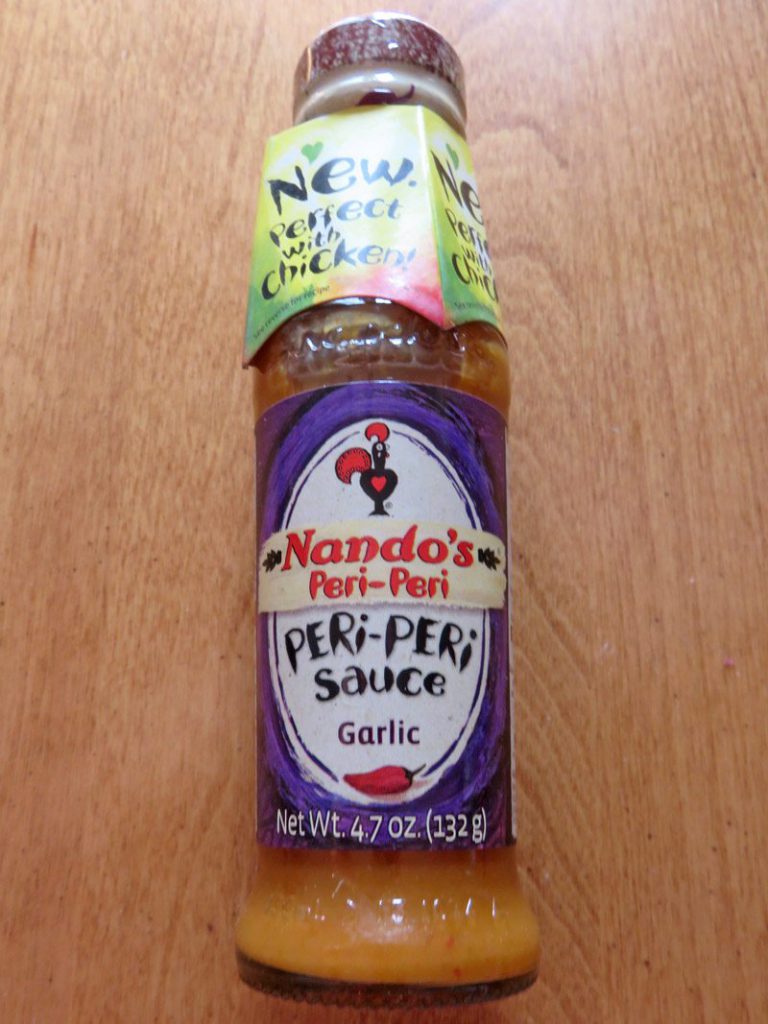 2. Lovely Candy Original Chewy Caramels: all-natural and made with real butter, sweetened condensed milk, vanilla, and molasses. Non-GMO, G-free, and RBST-free. No artificial colors, flavors, or HFCS! Just delicious caramels! So good, I didn't share these with the family.
3. PR Bar energy bar in yogurt berry is a pick-me-up with the perfect blend of carbs and vitamins for energy when you need it. Contains whey and soy proteins. The flavor is tasty, too. Made in the USA.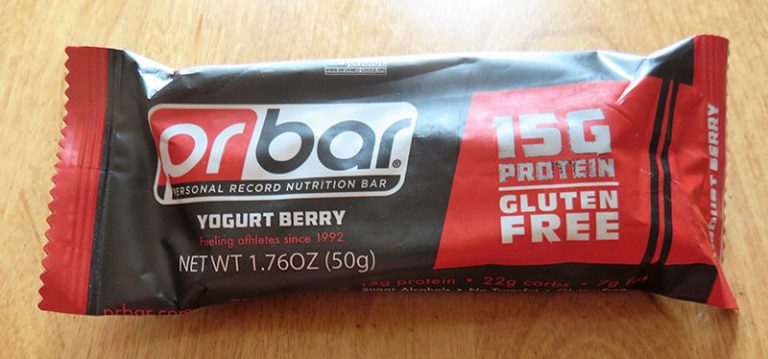 4. Mutti Double Concentrated Tomato Paste imported from Italy. Made with 100% Italian tomatoes; it has great flavor, texture, and color. The easy to use tube is convenient when you only need a little at a time. I used it to make a quick sauce in the skillet, and it tasted so wonderful! There will be more Mutti products in future Degustabox shipments—I can't wait.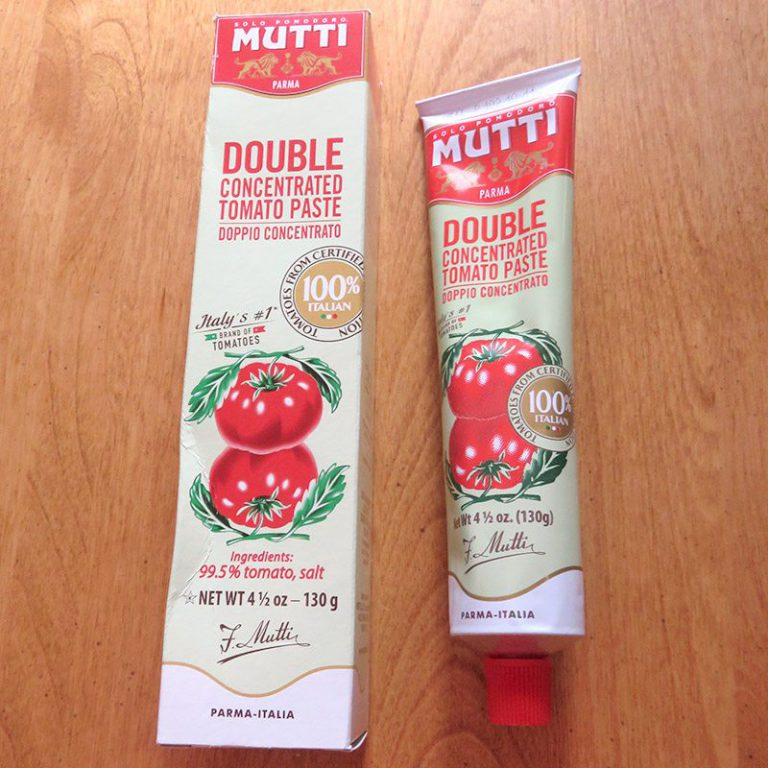 5. Better Oats Steel Cut Instant Oatmeal with Flax seeds in Maple and Brown Sugar flavor. Premium oats create a thick texture you expect from steel cut with the convenience of instant. No more standing over the stove. The flavor is amazing. I've been eating this daily and love it!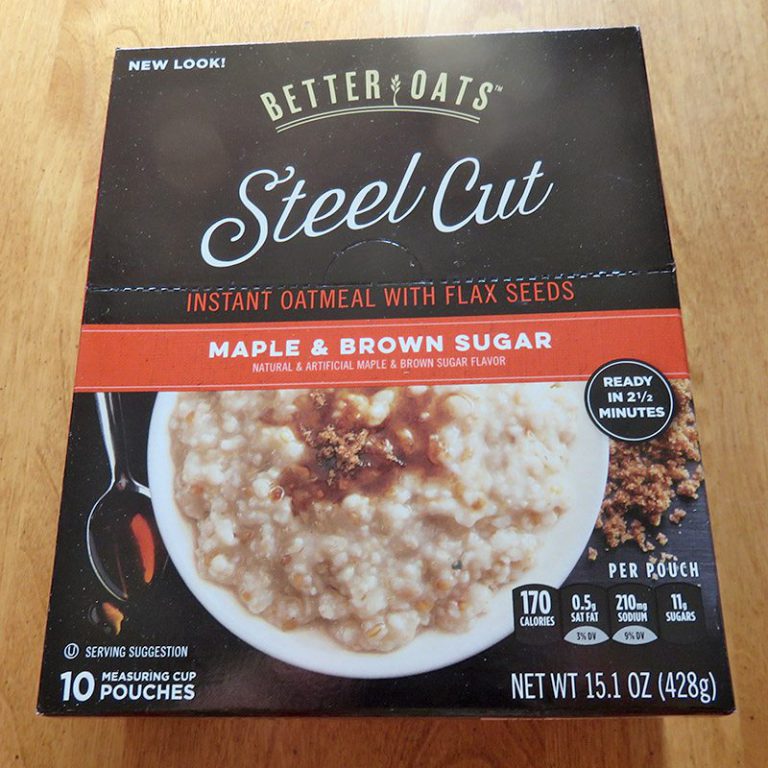 6. Skinnygirl Peach Bellini Green Tea k-cups for a refreshing tea experience. The green tea is infused with the sweetness of juicy peaches. All natural and sweetened with stevia means zero calories. Drink hot or over ice for an iced tea treat. I let my friend make it in her k-cup machine and she was impressed!
7. Wilton Candy Melts drizzle pouch in Salted Caramel is perfect when you need a little burst of caramel in your coffee, over ice cream, fruit, or topping any dessert. Melt in the microwave, snip the corner, and create a quick and easy design on your favorite treat.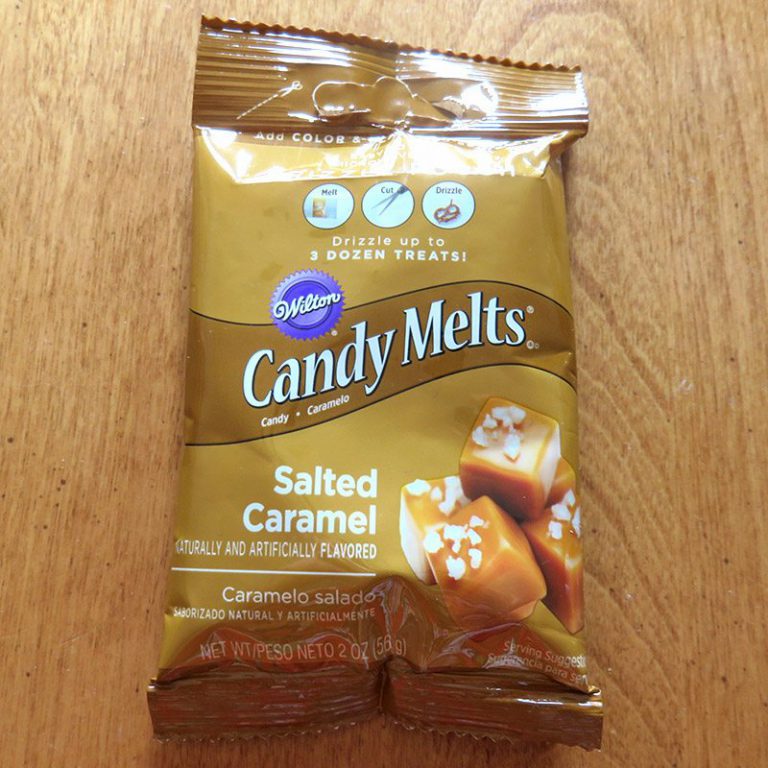 8. Bush's Hummus Made Easy pouch and Garbanzo beans can (2 Bush's items) to make hummus at home. Perfect blend of tahini, olive oil, and spices in the pouch. Blend the beans, add the pouch, blend some more to combine, and add your own pita chips for a quick and easy hummus at home. Tasty dip in minutes with no measuring.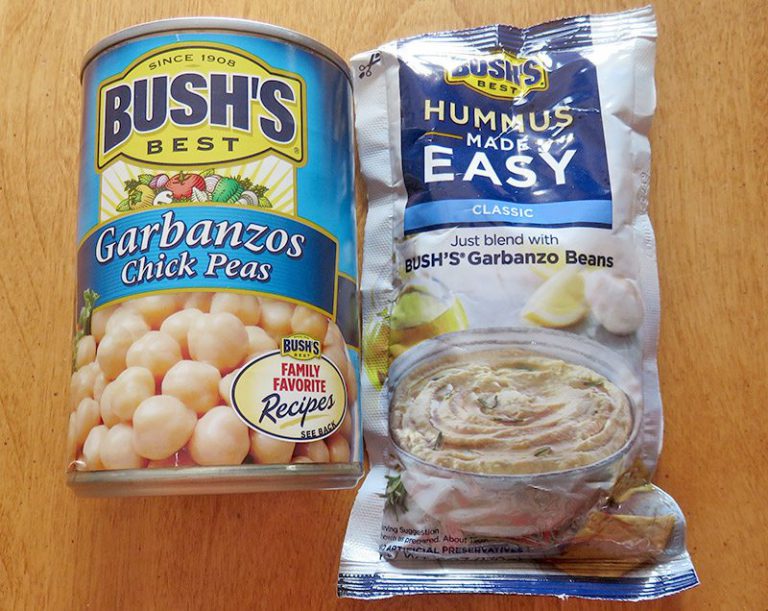 9. Wild Planet's new free range chicken breast roasted in the can without added water or fillers. USDA certified organic. Stays moist and flavorful. Perfect for salads, soups, or any recipe. My teenager ate it straight from the can and loved it.
10. Chiridos air-puffed snack chips come in three flavors inspired by traditional Mexican dishes. They're low in fat, high in iron, and contain cricket protein, an eco-friendly protein. G-free and all natural. My teenager enjoyed them. You'll receive three bags, one of each flavor: Baja Ranchero, Salsa Verde, and Spicy Mole`.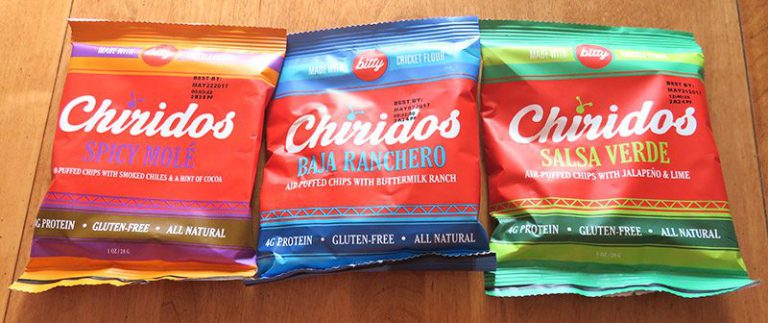 If you don't have a k-cup machine, you'll receive a box of Café Bustelo Instant Espresso, a Cuban-style coffee made in the USA. You'll also receive a can of Zenify Stress Relief. Non-GMO and contains antioxidants designed to increase serotonin and dopamine. Contains stevia so it's a zero calorie drink, and it's caffeine-free.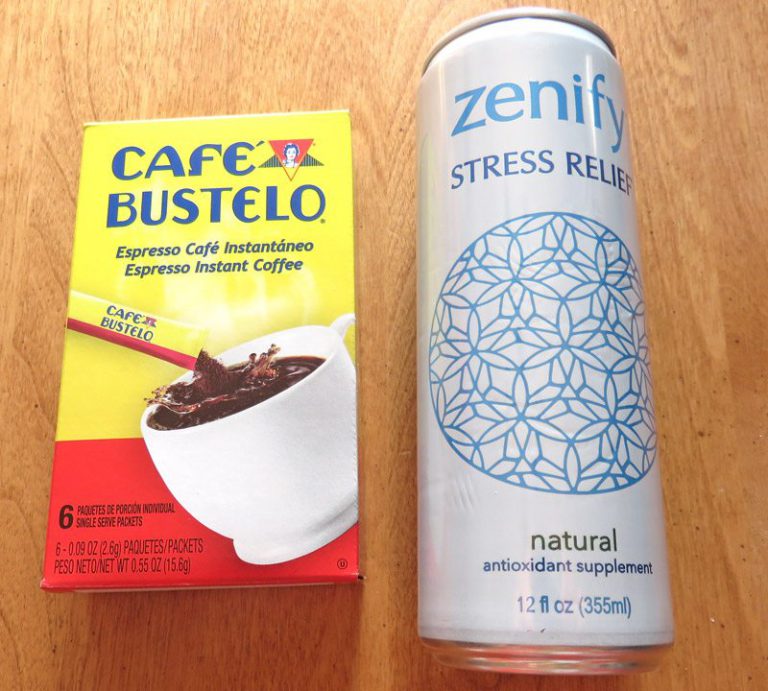 This month contained a variety of items, some very unique, with favorites for each member of the family. We'll definitely be buying some of these at the store in the near future!
Degustabox is a great box of snacks each month, and you can earn Degusta points toward free boxes through spreading the word by referring friends, surveys, and gifting box subscriptions. They even included recipe ideas for using products included in the box. Occasionally, there are coupons to purchase featured items at your favorite retailer. It's a great value of food items, a surprise in each box, in a no commitment plan.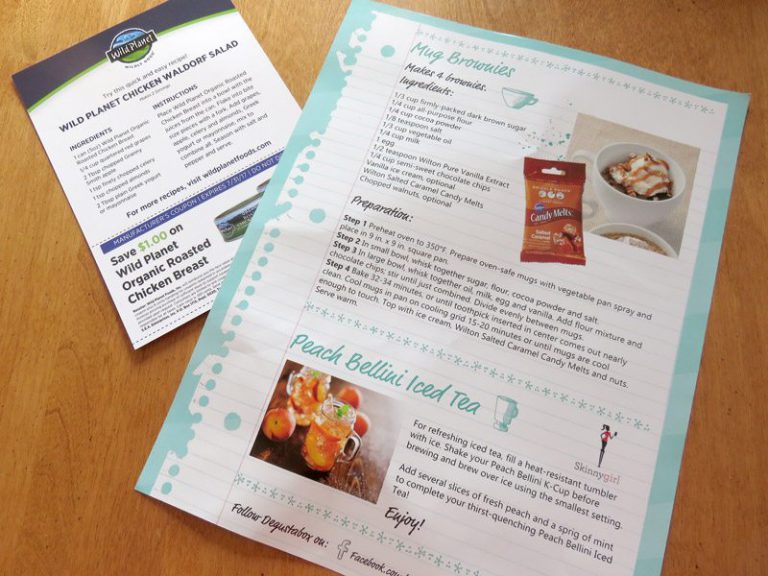 What was your favorite food item from the April 2017 Degustabox box?
Degustabox 50% Off Coupon Code
Try new flavors and delicious foods and snacks every month with a Degustabox monthly subscription box! For a limited time, new Degustabox subscribers can use Degustabox promo code AERHM to save 50% off your 1st Degustabox.