Degustabox is a monthly food and snack subscription service that delivers 9-14 surprise food products in each box. The items are carefully selected from name brands, will contain new flavors, and give you a new option to think about the next time you're looking for a break in your eating routine. Degustabox offers no-commitment subscription plans for only $19.99 per box which includes shipping; you'll receive a lot of goodies at a price which is less than what you would see in the stores. Plus, there are some recipe ideas and coupons. With today's Degustabox review, I'm unboxing the August 2017 Degustabox.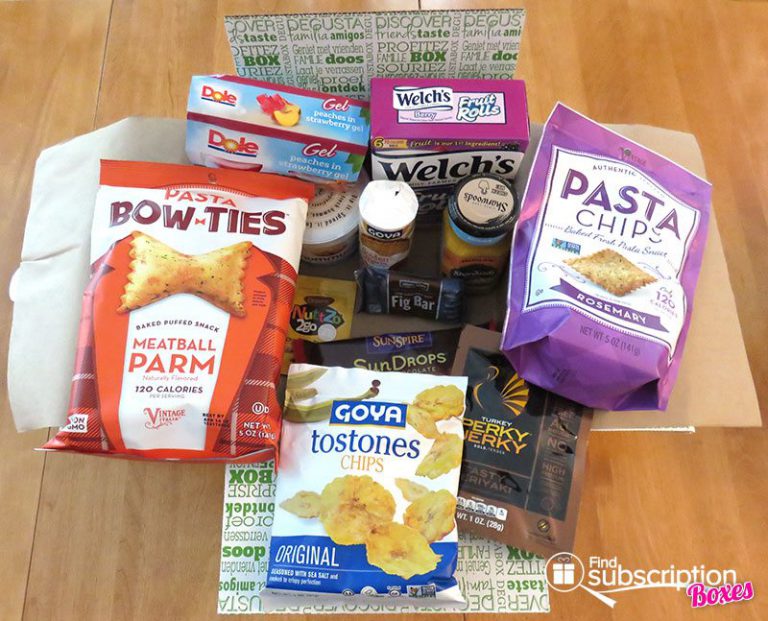 Inside the August 2017 Degustabox
The August 2017 Degustabox has 11 featured food items, a bonus food sample, a coupon, and a Degustabox giveaway for sharing on Instagram. We received a nice variety of items with new-to-us brands, favorite brands in new flavors, and some returning favorites from previous boxes. There's definitely something for everyone in the family.
1. Nature's Bakery Stone Ground Whole Wheat Fig Bar is non-GMO, vegan, kosher, dairy-free, and soy-free. Tasty and healthy snack bar to eat at home or on the go.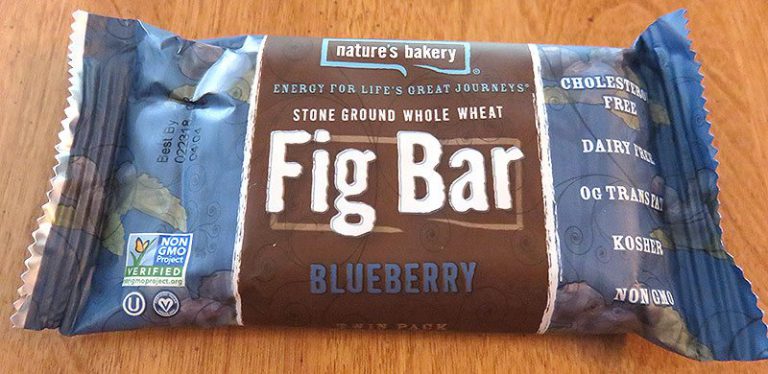 2. Welch's New Fruit Rolls are made with real fruit, 100% DV Vitamin C, and come in multiple flavors. Perfect for the back-to-school time of year to put in lunches or snacking on the run to sports and activities.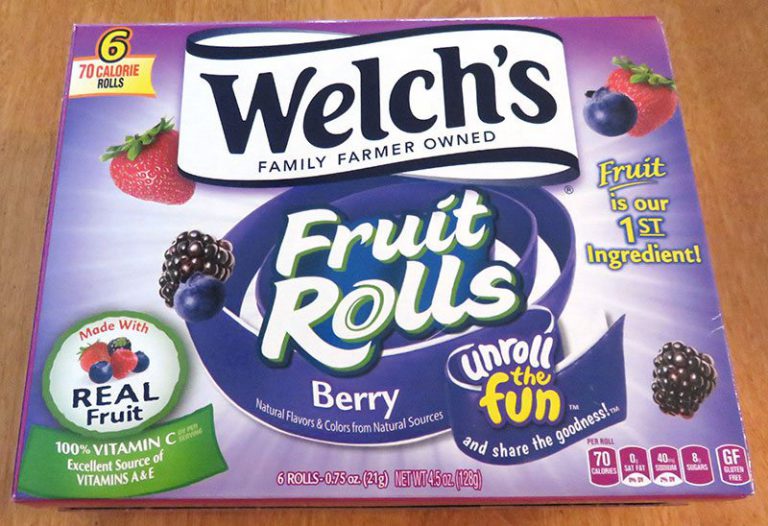 3. SunSpire brand SunDrops candy-coated milk chocolate candies are fun to eat. Made with Fair Trade cocoa, and no artificial colors, flavors, or preservatives. Yummy!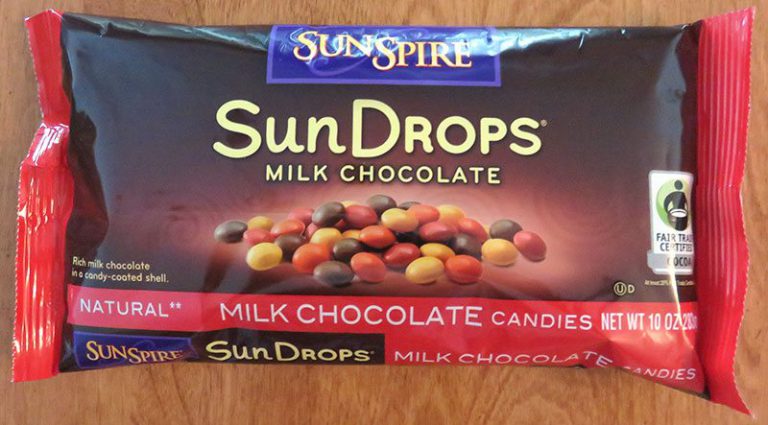 4. Dole Fruit Cups Fruit in Gel have the fruit you love in a shelf-stable gelatin. Non-GMO, no artificial sweeteners, and BPA-free cups. Can be refrigerated or eaten straight from the cup. Another back-to-school favorite.
5. Goya Golden Maria sandwich cookies: the famous Maria cookies sandwiched with a yummy chocolate cream filling. Imported from Spain.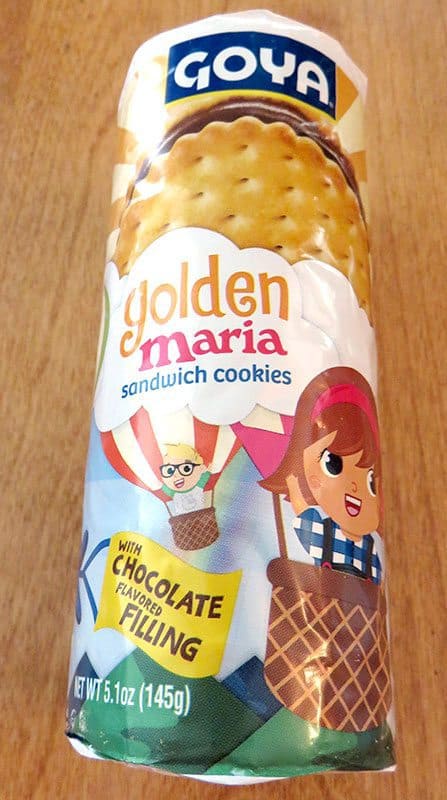 6. Sharwood's Korma Indian Cooking Sauce: signature classic with coconut, cream, tomatoes, and cardamom. Delicious treat and perfect with chicken. Imported from the United Kingdom.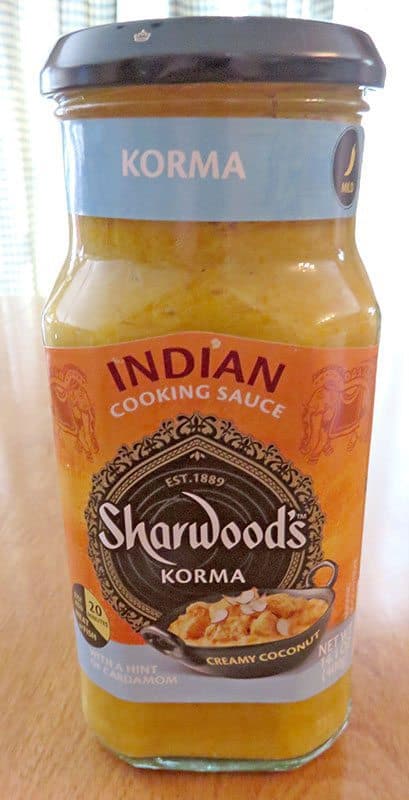 7. Pasta Chips from Vintage Italia are chips inspired by the flavors of Italy and made with durum wheat semolina—found in premium pastas. Baked, crispy, vegan, and non-GMO. A snack favorite for this month.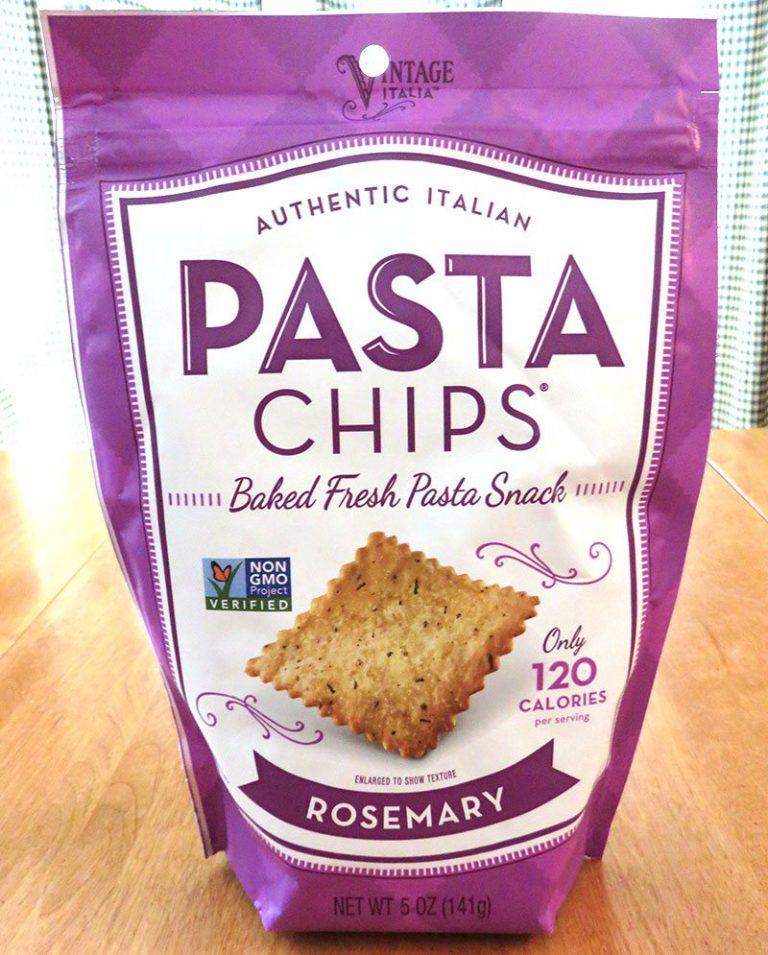 8. Pasta BowTies from Vintage Italia are bite-sized pasta chips in classic Italian inspired flavors. Made in pasta shapes with durum wheat semolina for a premium snack. Non-GMO, baked, crispy, and puffed snack. Another tasty treat!
9. Perky Jerky handcrafted from marinated turkey creates a tender jerky. High protein, low fat, gluten-free, no nitrates, and no preservatives. Tasty Teriyaki flavor received was delicious.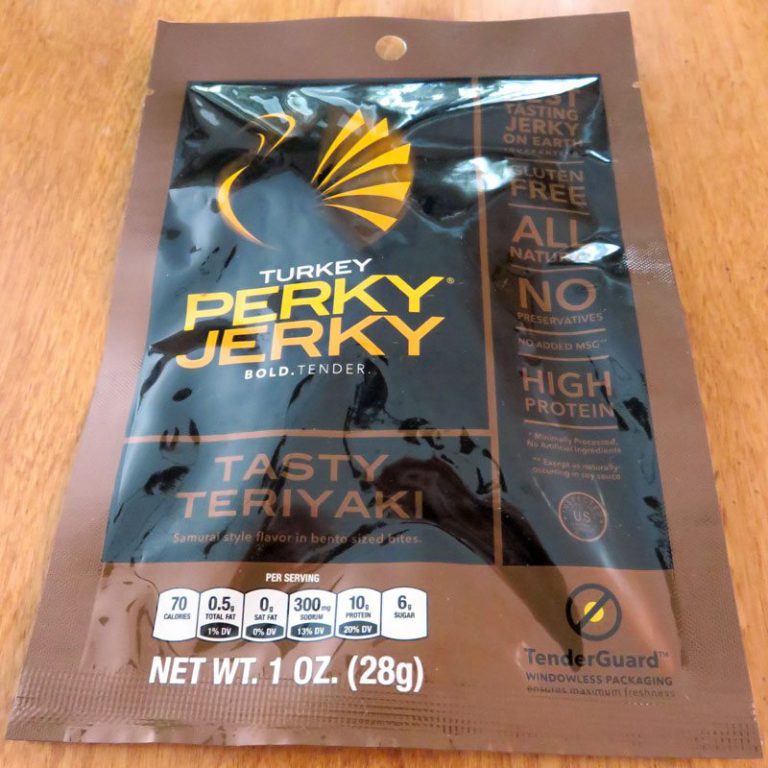 10. Goya Tostones Chips are made from plantains, cooked in palm oil, and seasoned with sea salt. Vegan, kosher, gluten-free, and non-GMO. Crispy deliciousness imported from Ecuador.
11. Hummustir in Mediterranean Style from Baruvi Fresh contains everything you need to create hummus. Empty all of the packets into the packaging bowl, stir with the included wooden spoon, and enjoy. Shelf-stable until mixed, then should be refrigerated. Perfect for enjoying at home, at a picnic, or on the go. Organic, non-GMO, gluten-free, vegan, and no preservatives.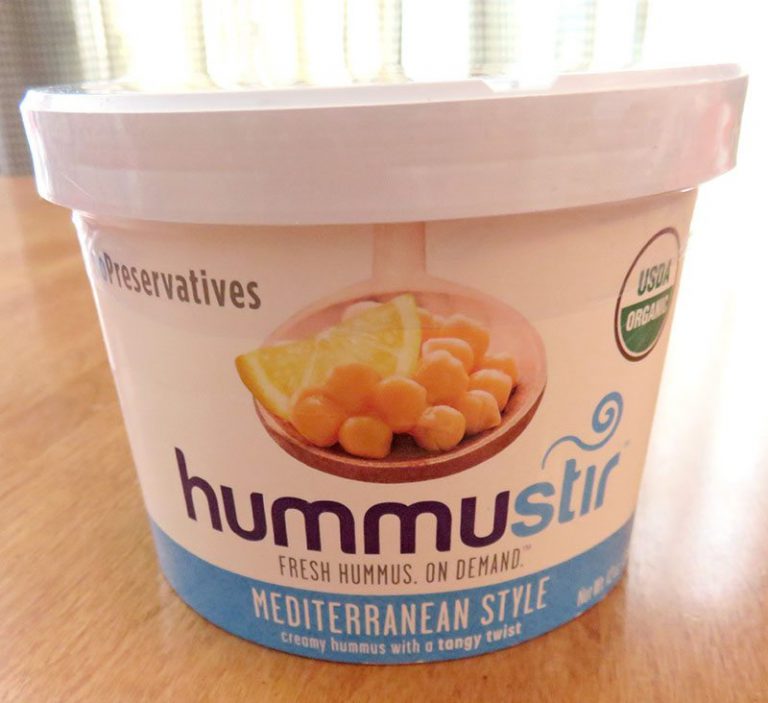 Gift Item: NuttZo 2Go in Chocolate Peanut Pro is a spreadable nut butter made with 7 nuts and seeds, chocolate, and Celtic sea salt. Organic, non-GMO, gluten-free, kosher, vegan, non-dairy, and soy-free with no added oils or sugars. High in Omega-3 ALAs and protein. Tasty on toast, with fruit, or on crackers.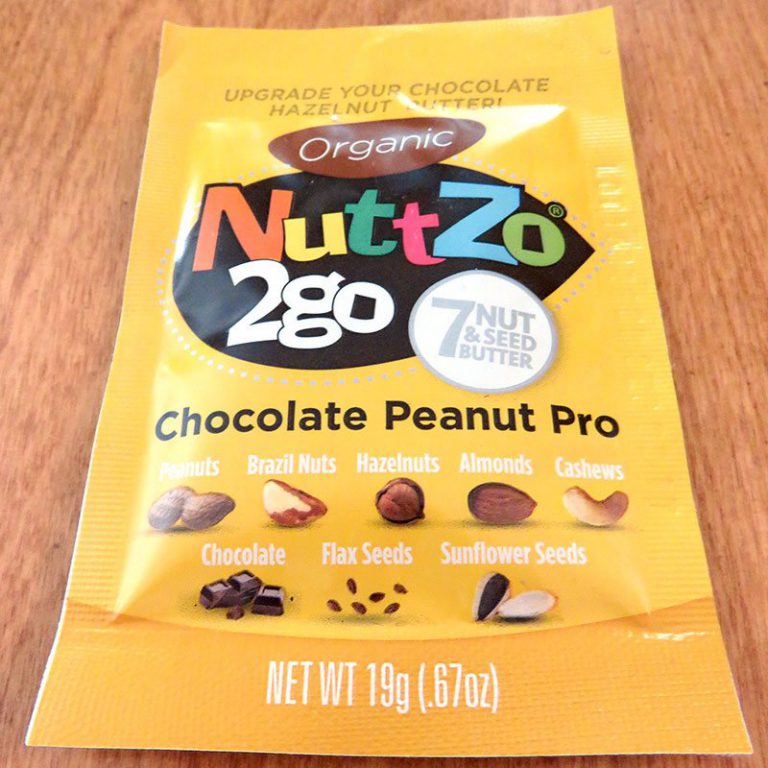 Degustabox is a great box of snacks each month. Each month's box contains a variety of food items and many times there are recipes and ideas for using products included in the box.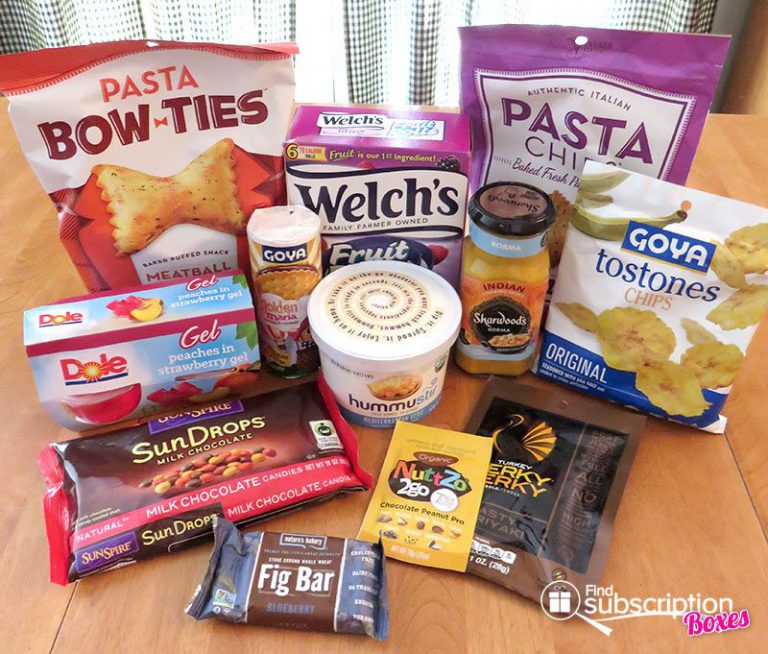 Occasionally, there are coupons to purchase featured items at your favorite retailer. It's a great value of food items and is a surprise in each box.
What was your favorite August 2017 Degustabox item?
July 2017 Degustabox Promo Code
Try new flavors and delicious foods and snacks every month with a Degustabox monthly subscription box! For a limited time, new Degustabox subscribers click here to join now and save 50% off PLUS get a free bonus gift in your 1st Degustabox!