Bespoke Post has revealed a new July 2015 Box of Awesome theme! The latest July Bespoke Post Box of Awesome theme is CARRY. The Bespoke Post Carry Box of Awesome includes pocket-sized products to get you through the day.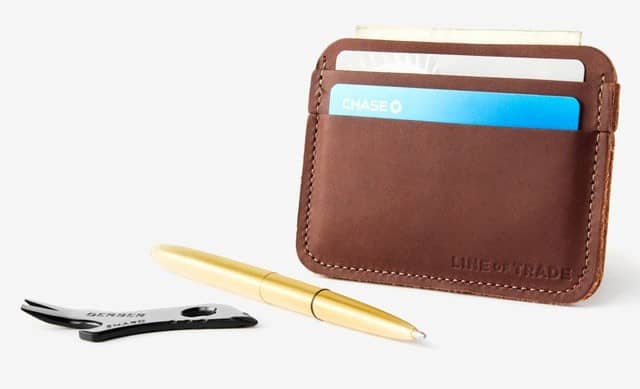 Fine-tune your daily carry. Pare things down and let these highly functional, stylish, and built-to-last components be the new cornerstones of your everyday essentials. You'll cut down on clutter and be ready to tackle any task without missing a beat.
The July Bespoke Post Carry Box of Awesome includes:
Slim Wallet, Line of Trade
Raw Brass Bullet Space Pen, Fisher
Shard Tool, Gerber
What do you think about the newest Bespoke Post monthly Box of Awesome?
Get Your Bespoke Post Carry Box today!
Bespoke Post Promo Code
For a limited time, use Bespoke Post promo code RESCUE to save 30% off the 1st month of new Bespoke Post box club subscriptions. Your first box is $31.50 + free shipping with code!