Birchbox is a monthly subscription box that sends out 5 beauty samples; these can range from skincare and haircare, to makeup and beauty tools. Some beauty boxes send out full sized products, but Birchbox allows you to try small samples of products to decide if you like them before committing to a full-sized purchase.
Birchbox currently has three subscription options:
$10/month
$30/3 months
$60/6 months (get $10 off with code FREEMONTH; 6 month plan only.)
Today, I will be reviewing the February Birchbox. It arrived in an adorable pink box. I really love that the Birchbox packaging is always cute and sturdy.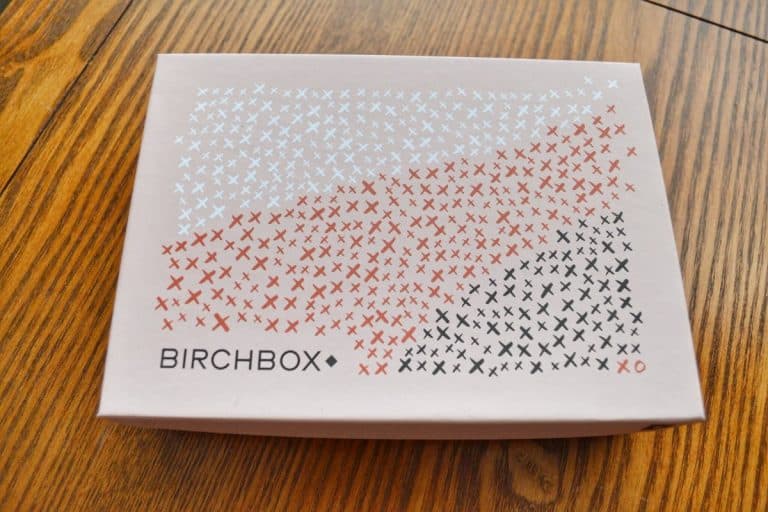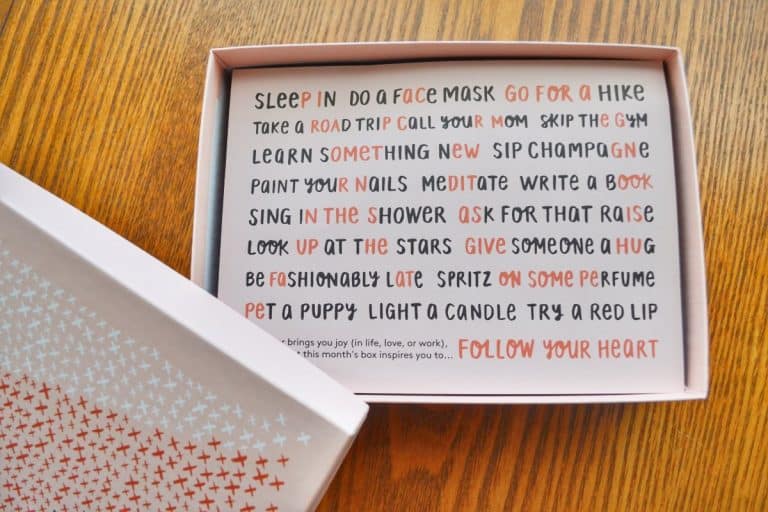 The first thing you see when you open a Birchbox is a leaflet with information about each product. It lists the purpose of each item, and gives the cost of the full sized version. I think it would be great if they could include the value of the sample sizes as well.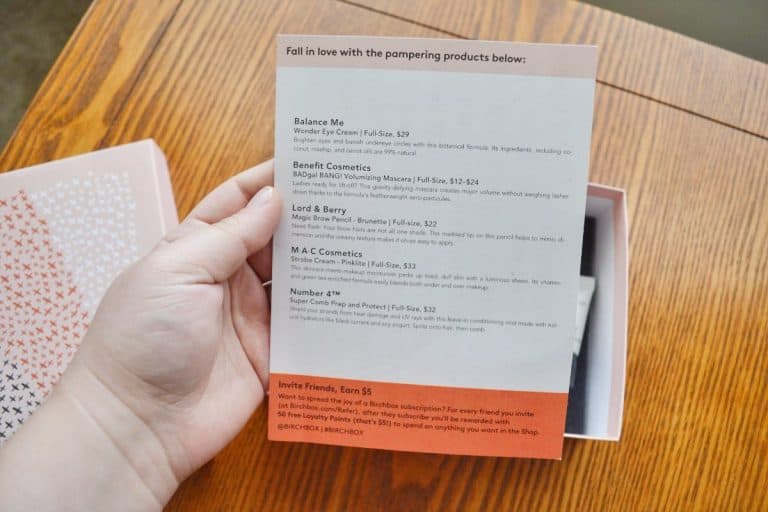 This month, I received a hair product, a skincare item, and three makeup products. I must say, I am much more impressed by Birchbox's selections this time around. I was subscribed to them a couple years ago, and I would receive almost entirely skincare products.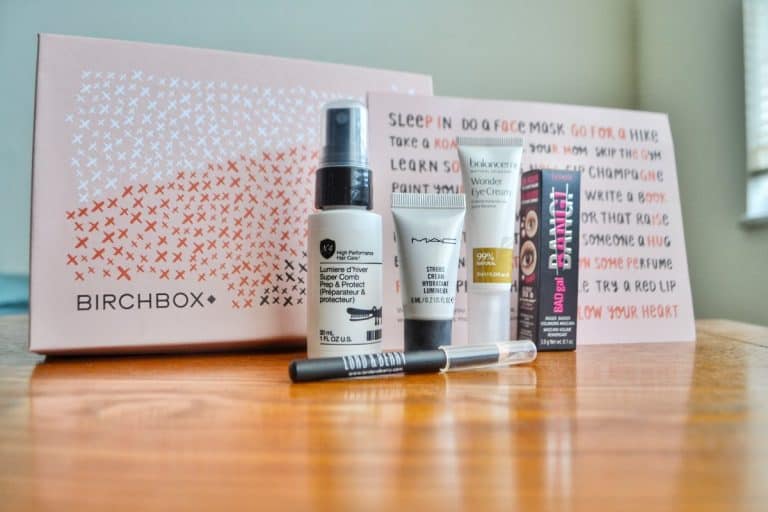 The item I was most looking forward to was the MAC Cosmetics Strobe Cream. This is a .2 fl oz sample size, which is worth $3.88. The Strobe Cream is a moisturizer that gives a soft luminescence to your skin. You can wear it on your bare face, or mix it in with foundation. However, I decided to wear it over my makeup – just like a liquid highlighter.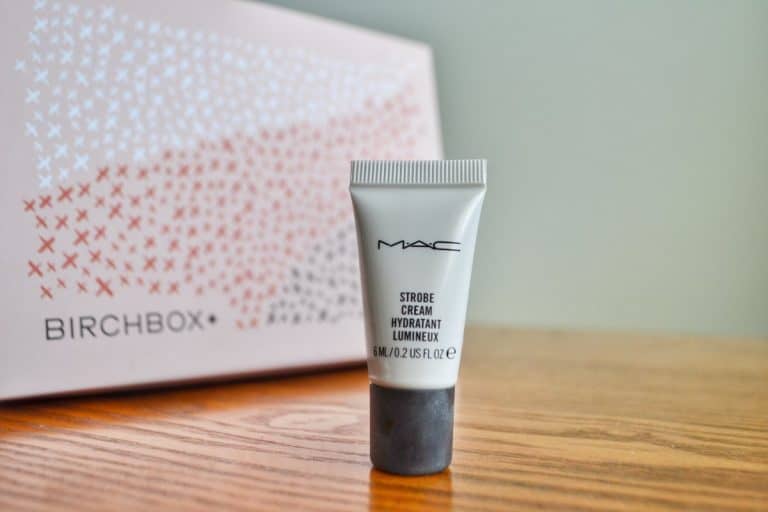 When blended into the skin, the Strobe Cream has a very subtle shimmery effect.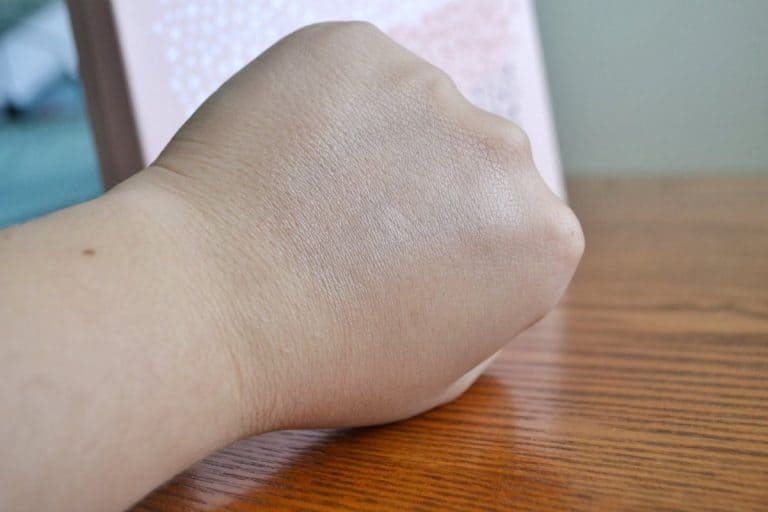 With flash, its effects are much more noticeable: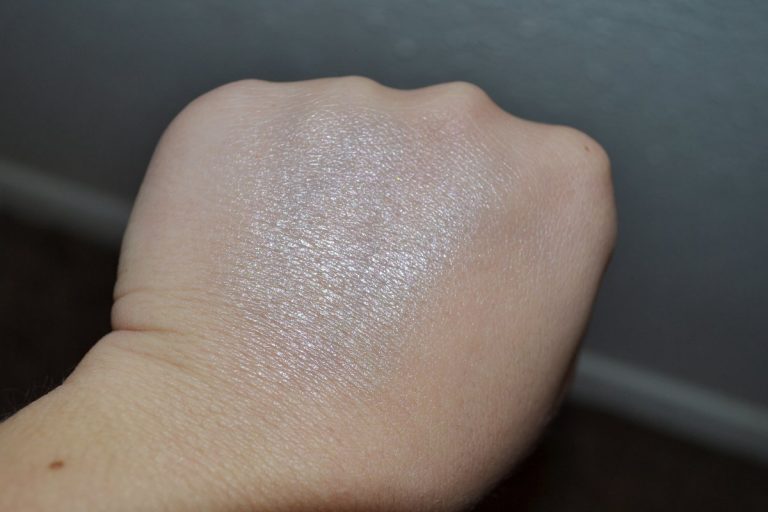 Here is the MAC Strobe Cream, applied on my cheekbones and over my foundation. I love the natural looking glow it gives to my skin! I don't like to look luminescent all over my face, so I will probably keep using this just on my cheekbones.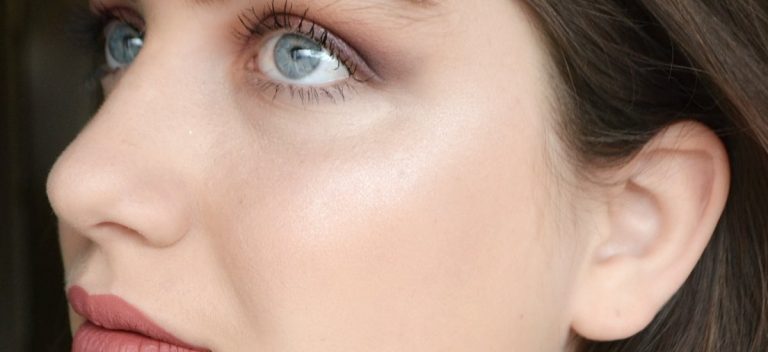 The next item I received was the Balance Me Natural Skincare Wonder Eye Cream. This product is a .24 fl oz sample, which is worth $13.64.  This cream is 99% natural, and contains ingredients such as chamomile, cucumber, witch hazel, and aloe vera to soothe and hydrate your undereyes. I have used this a few times, and have not seen a major difference yet. However, it has a slight cooling effect and I definitely feel refreshed when using it.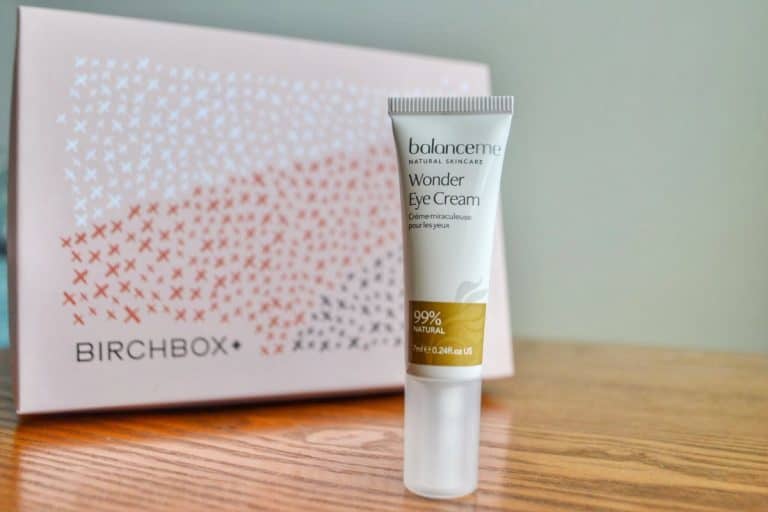 I also received the new Benefit "BADGal Bang!" Volumizing  Mascara. This is a .1 oz sample size, which is worth $8. This is a fairly large sample size, and is only fractionally smaller than Benefit's travel size – albeit with less cute packaging. BADgal Bang is a 36 hour mascara that is smudge-proof and water resistant, and it has a slim brush that can easily reach every lash.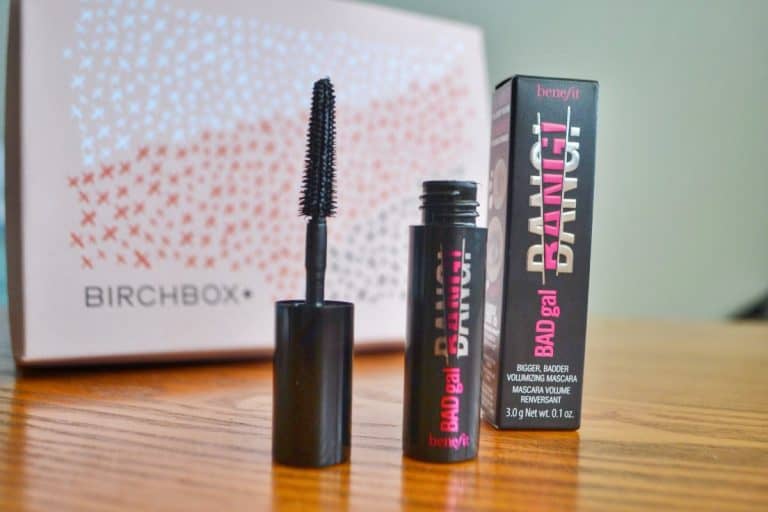 I love how inky black this mascara is, and it definitely lengthens my lashes. However, it is quite goopy and sticky, which causes my lashes to clump together.


Another item in February's Birchbox was the Number 4 Hair Care Super Comb Prep & Protector. This is a 1 fl oz sample, which is worth $4.77. The Prep & Protector is a leave-in conditioner spray that strengthens your hair and protects it from UV rays. I love leave-in conditioners! I have been brushing this through my hair, and it really does make a difference. The Prep & Protector leaves my hair smooth and shiny, and it's comforting knowing it is protected from elemental damage.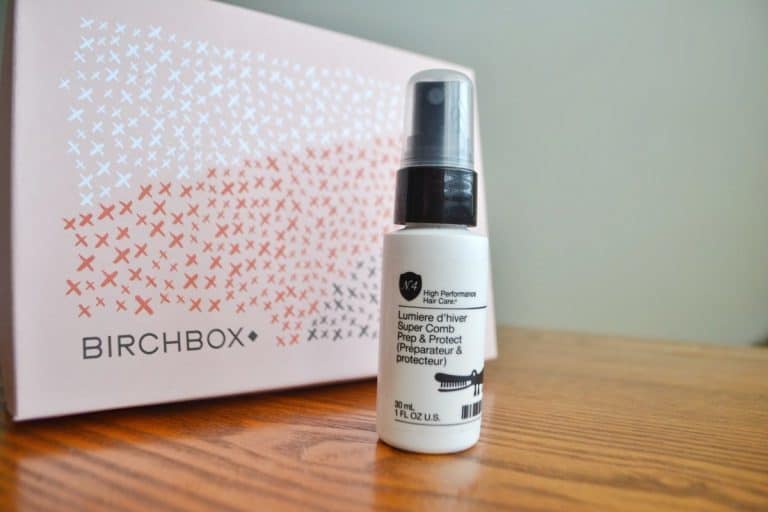 The final item I received was a Lord & Berry Magic Brow Pencil. This is .02 oz in weight, and appears to be the same size as a full size Magic Brow pencil, except it is missing the spoolie at the end. So, I really am not sure what this sample is worth. I would estimate it to be about half the cost of the full-sized product, because of the spoolie absence – so let's say $10.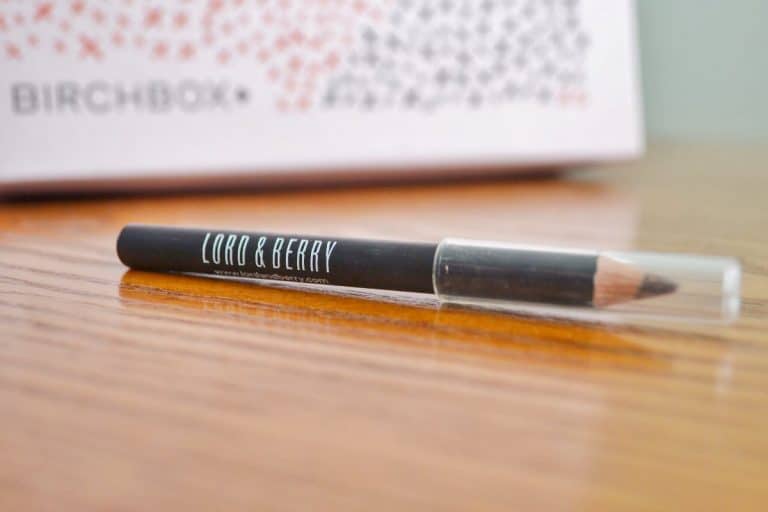 The pencil shade is marbled, to created a more dimensional effect. I received the shade Brunette, which is a mix between a medium brown and a dark brown.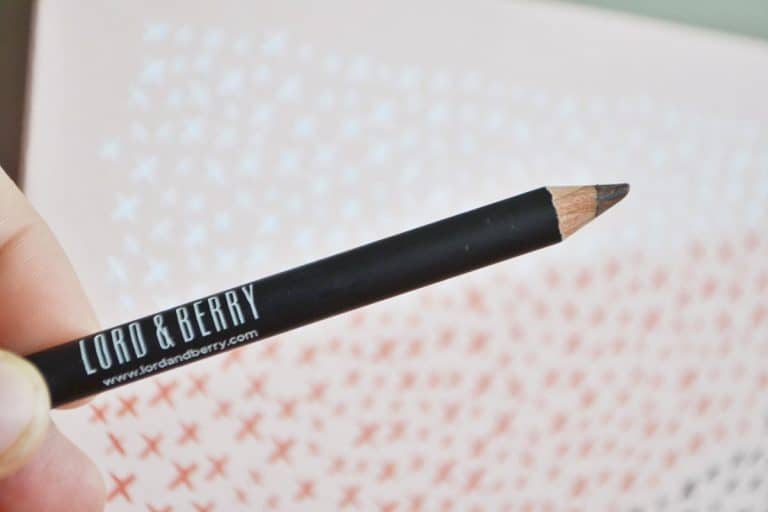 The pencil formula is sturdy enough to easily draw a fine line, and creamy enough to avoid tugging on the skin.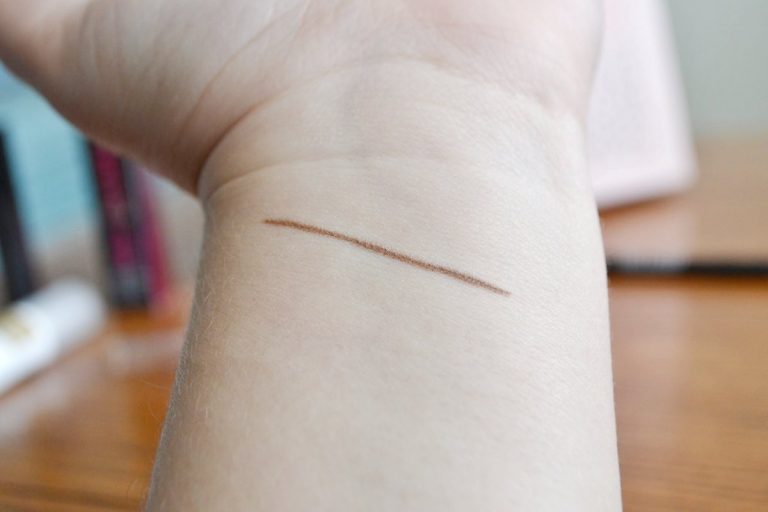 I am wearing all of the products from my box in the photo below: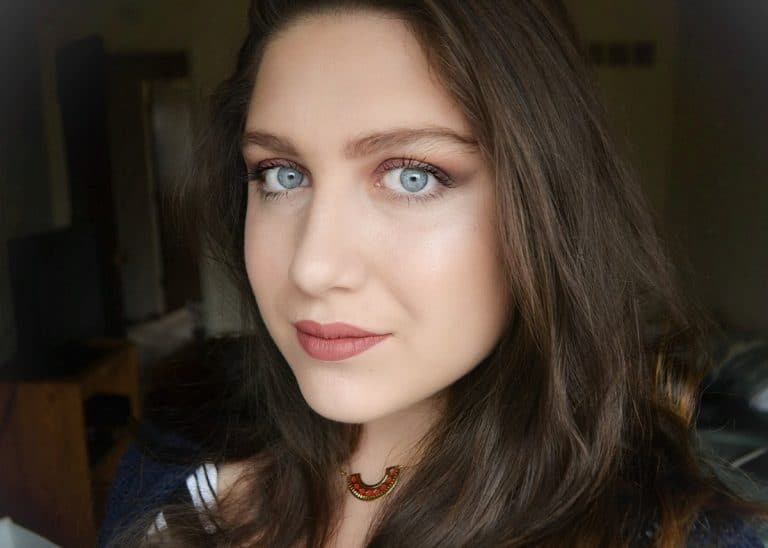 I really liked 4 out of the 5 items in this month's Birchbox, and the Mac Strobe Cream has become one of my favorite highlighting products! This month had a value of $40.29, which is a savings of over $30. Keep reading for my final verdict: