Birchbox is a monthly beauty subscription box that sends out 5 product samples; these can range from haircare and skincare, to makeup and beauty tools. Some beauty boxes send out full sized products, but Birchbox allows you to try small samples of products to decide if you like them before committing to a full-sized purchase.
Birchbox currently has three subscription options:
$10/month
$30/3 months
$60/6 months (get $10 off with code FREEMONTH; 6 month plan only.)
Today, I will be reviewing the June Birchbox. It arrived in a really cute, sturdy cardboard box covered in a summery design.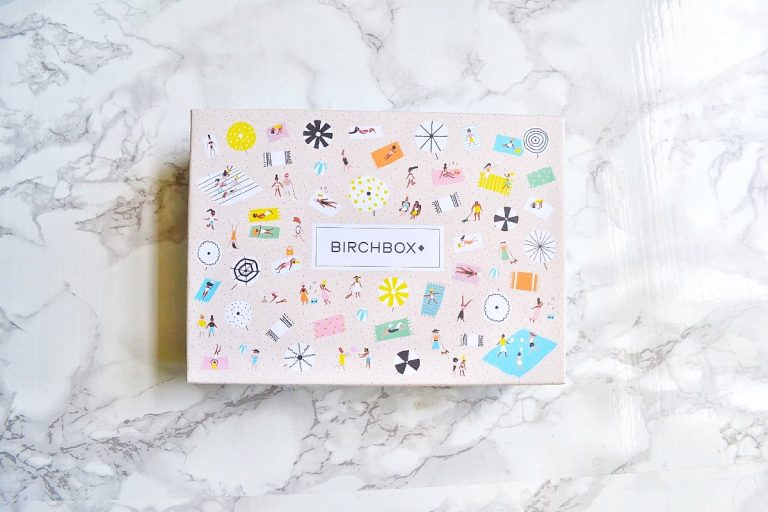 Each Birchbox comes with a pamphlet with information about each included product. Here's a look at mine: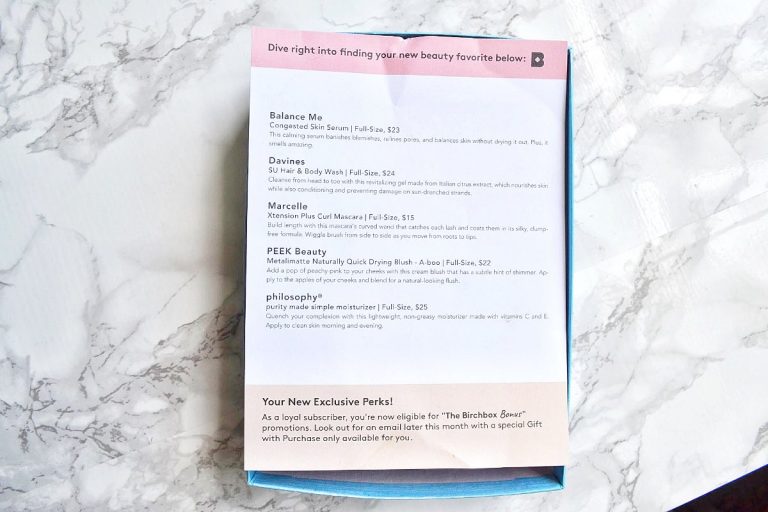 Here's a look at what was inside my box. I've just realized that the John Masters Organics conditioner actually came in a different box – so please disregard that product.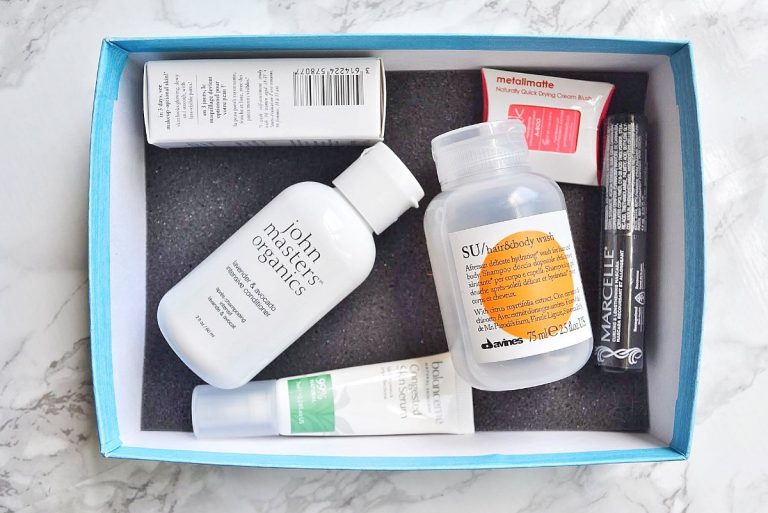 Davines SU Hair & Body Wash (75 ml sample – $7.20)
Description: Beach bums and sun worshippers, this one's for you. Enriched with Italian citrus extracts, this head-to-toe wash works wonders on sun-drenched skin and hair. As a shampoo, it conditions and repairs damaged strands. As a shower gel, it tames inflammation, irritation, and even prolongs the life of your tan.
I've tried 2-in-1 shampoo/conditioners before, but never a hair&body wash! I like the citrus smell, and it doesn't strip the oil from my hair like a lot of shampoos. The packaging is really convenient and perfect for travel.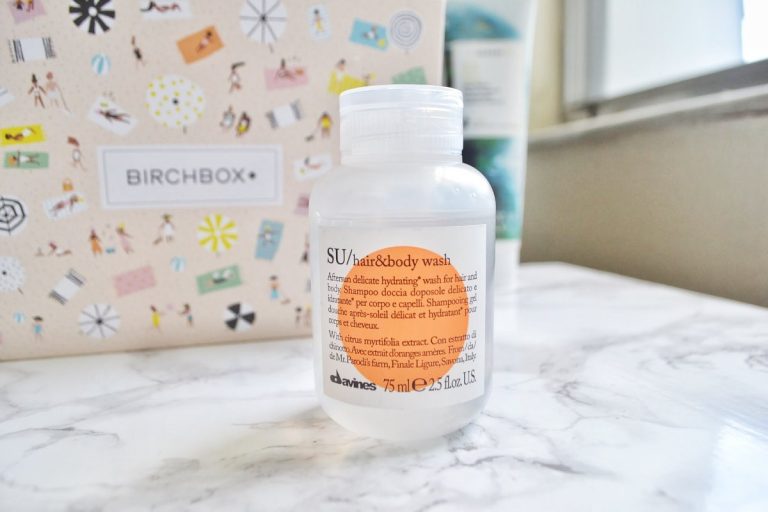 Balance Me Congested Skin Serum (.24 fl sample – $11.27)
Description: Even the most diligent daily skin routine can't thwart all blemishes. Fortunately, this lightweight daily serum (which doubles as a spot-treatment!) has us covered in a skirmish with a wayward pimple—or a prolonged battle against stubborn trouble areas. With a divine scent and smooth application, this calming serum refines pores and balances skin without drying, and is free of parabens or sulfates. Blemishes, we'll beat you yet.
I love this serum! A lot of serums make my face fell really taut and dry afterwards, but this feels very neutral. Not moisturizing, but not drying either. I've been using it at night before bed, and my skin doesn't look as puffy in the morning.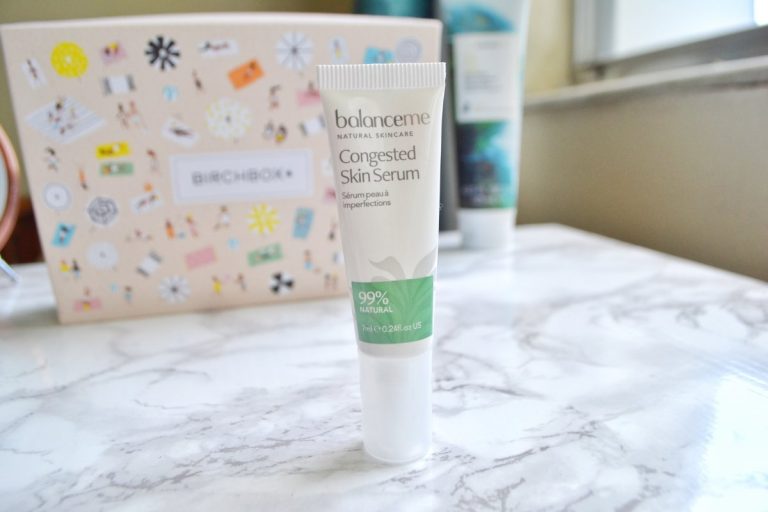 Philosophy Purity Made Simple Moisturizer (.25 oz – $1.33)
Description: This everyday moisturizer finds the right balance between quenching your skin and still feeling lightweight (read: no heavy residue). The hydrating counterpart to philosophy®'s best-selling purity made simple one-step facial cleanser, it doesn't clog pores, cause breakouts, or irritate sensitive skin as it nourishes. Even though it has the word "simple" in its name, the formula still features hardworking, multitasking ingredients like vitamins C and E, a green tea antioxidant complex, and chia seed oil. When you slather it on as the last step in your routine, you'll notice how plump and radiant your complexion looks.
I've wanted to try Philosophy products for a while now, so I was really excited to see this moisturizer in the box. I've been using it nightly along with the serum. A little goes a long way; even though the bottle is small, I still have plenty left. This is such a nourishing moisturizer, and it has a plumping, hydrating effect.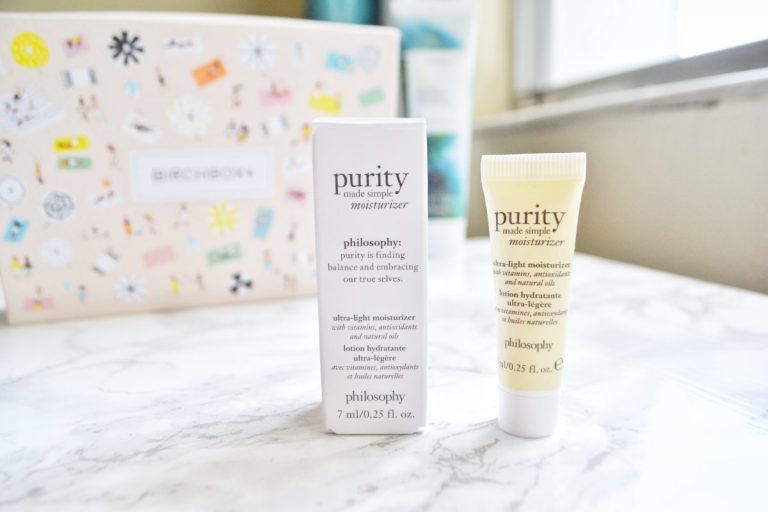 PEEK Beauty Metalimatte Naturally Quick Drying Blush in Aboo (sample estimate: $11)
Description: A product that's matte yet metallic and creamy but also powdery may seem contradictory, but this blush combines the best of all those features, proving that they're actually compatible. The buildable supersheer shades glide on with the ease of a cream and deliver subtle washes of color. The hint of metallic sheen prevents them from looking flat once they quickly (and we mean quickly) set to a powder finish, so there's no sticky residue left behind. Cheeks don't look like they've been doused in a pink-y hue but instead appear just naturally flushed.
This blush tin is really tiny. The pan is barely larger than my thumb! If it was powder blush, it would be almost impossible to apply – using a blush brush with this tin would be out of the question. However, since it is a cream blush, I was able to swipe my finger into the tin to pick up product. This dries down to a really pretty shimmery peach shade. It doesn't look metallic to me, but I still really like it! It's a perfect shade for summer.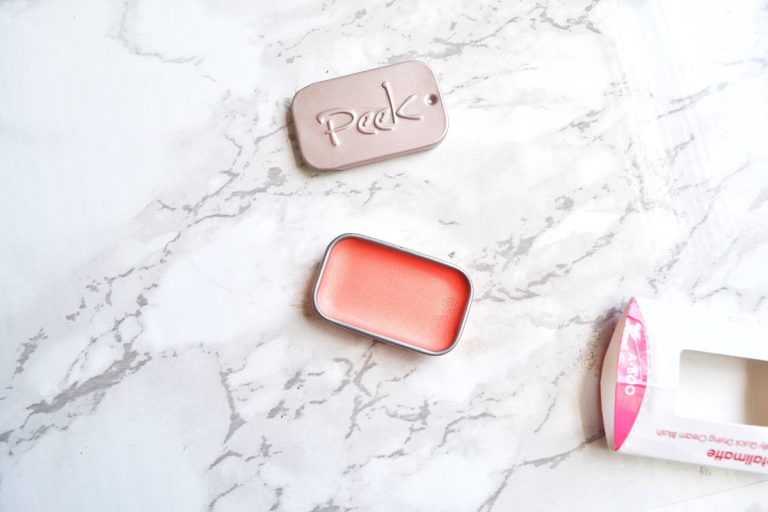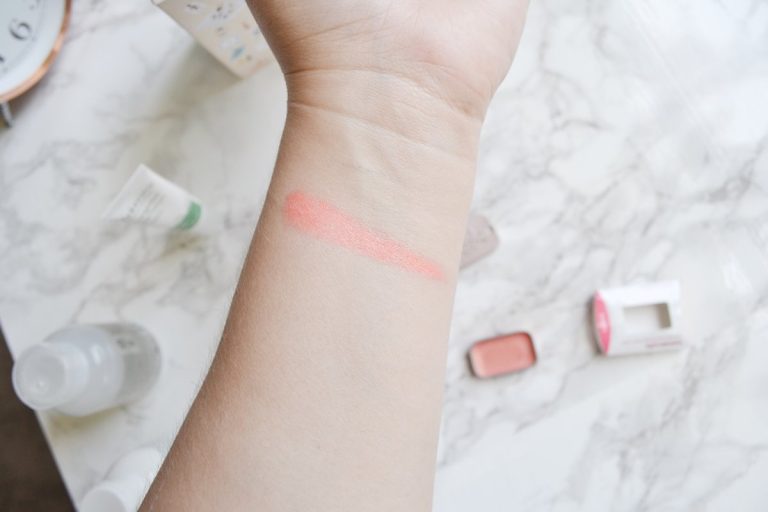 Marcelle Xtension Plus Curl Mascara (sample estimate – $4)
Description: Lashes that wow are possible without falsies thanks to this length-defining mascara. The curved wand perfectly hugs the eye, while the tapered end grabs every last little lash for maximum effect. A silky, hypoallergenic, perfume-free formula defines lashes and ensures no clumps or flakes are left behind. Apply and watch heads turn.
The description of this mascara sounds wonderful, and I quite like the wand design. However, the tube I received was mostly dried out and the wand barely picked up any product. I would like to try out a proper sample, because it really seemed promising.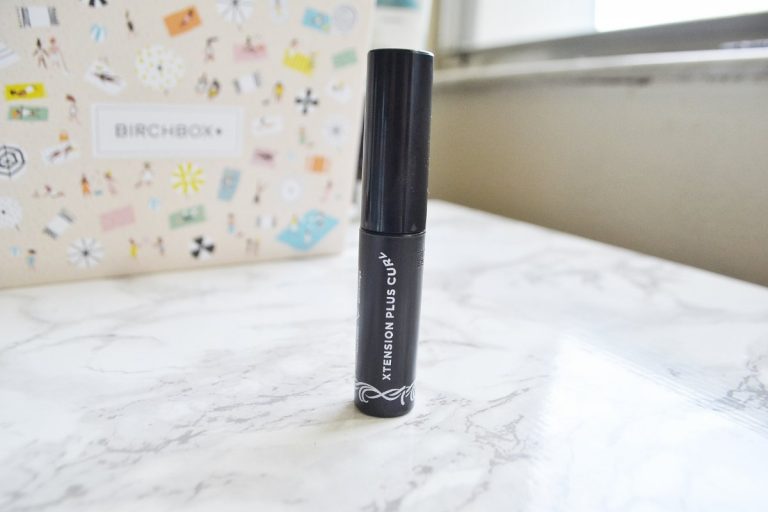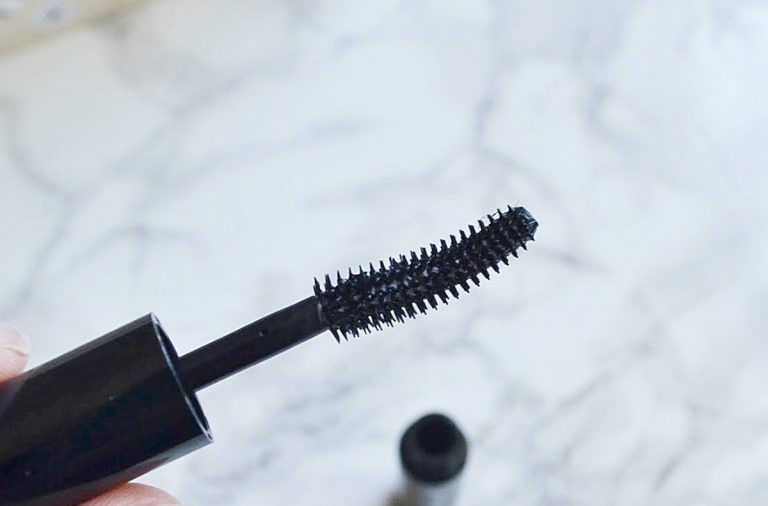 I really enjoyed the products in this month's Birchbox, with the exception of the dried out mascara. I will try to contact customer service and see if I can get a replacement sample. Scroll down for my final verdict: