Bump Box is the perfect box for the expecting mom. Each month moms can receive a box perfectly tailored to where they are in their pregnancy. A single box is $39.99, but you have the option of getting boxes in trimesters for a discount! When you are setting up your box you get to enter your due date which makes it easier for them to fit the box to where you are in your pregnancy.
Today I am reviewing the box I received for July. To be honest, I am no longer pregnant. I have had two kids since March 2017 so I definitely know the feeling of being pregnant. My expectations were to receive this box and have a few items I could use and a few that wouldn't necessarily fit where I am now. Instead I opened up my box and was pleasantly surprised!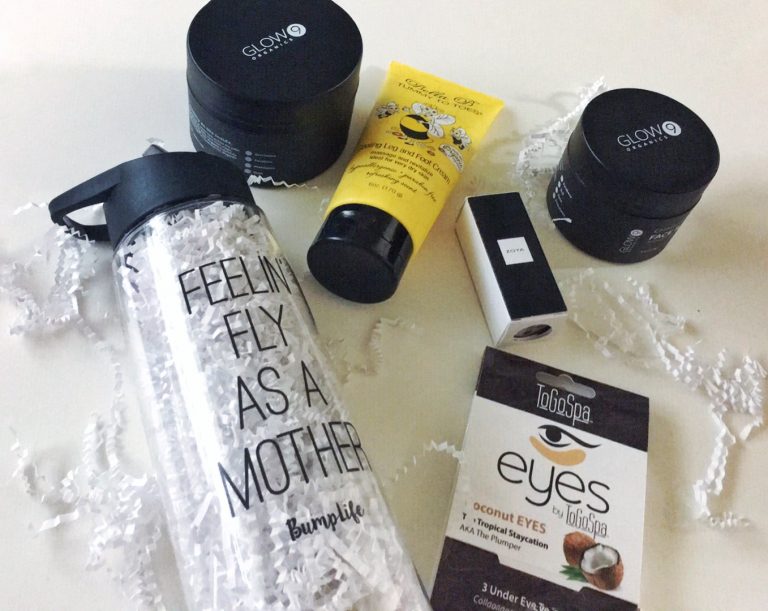 This box, I can assume would be sent to a mother in their third trimester, but it couldn't be more fitting for me in what I like to call the fourth trimester. In total I received six items, but you can receive anywhere from four to eight items in a box. It had this cute packing material to keep everything safe. I consider this a bonus as a lot of times you can receive things with no packing material and you are almost scared to open to make sure everything survived the trip. Good job Bump Box! That is a smart move on your part and instantly made the unboxing that much better. Now onto the items in the beautiful box.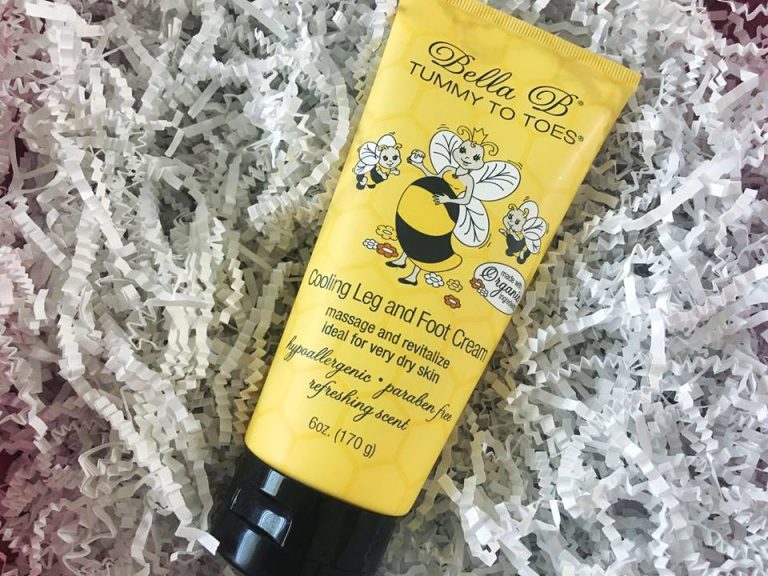 The first item that I pulled out was this Bella B Tummy to Toes Creme. The tube of creme is super cute and eye catching. Normally the first thing I do is open cremes to smell as scent is important to me. I of course was a bit of a dunce and tried to smell it before realizing it had a seal on it. The seal is important to me because when you ship you can't control temperature and the seal keeps everything from exploding. Once I got over my mom brain moment and opened it up the smell made me sigh with relief. I couldn't quite place it but looking at the ingredients I can at least place it in part. It is a refreshing scent indeed as it has Aloe Vera in it! Even as I am typing this I keep lifting the creme to smell it. Of course smell isn't the most important part. The creme tube is quite open with the fact that they don't test on animals, which is an important detail for many. It is natural which also can be a deal breaker. I sampled a bit of the creme as I still have dry skin from pregnancy. Oh my goodness, it was incredible. The creme locked in moisture yet didn't feel greasy or sticky. I am so happy with this creme and look forward to continuing to use it.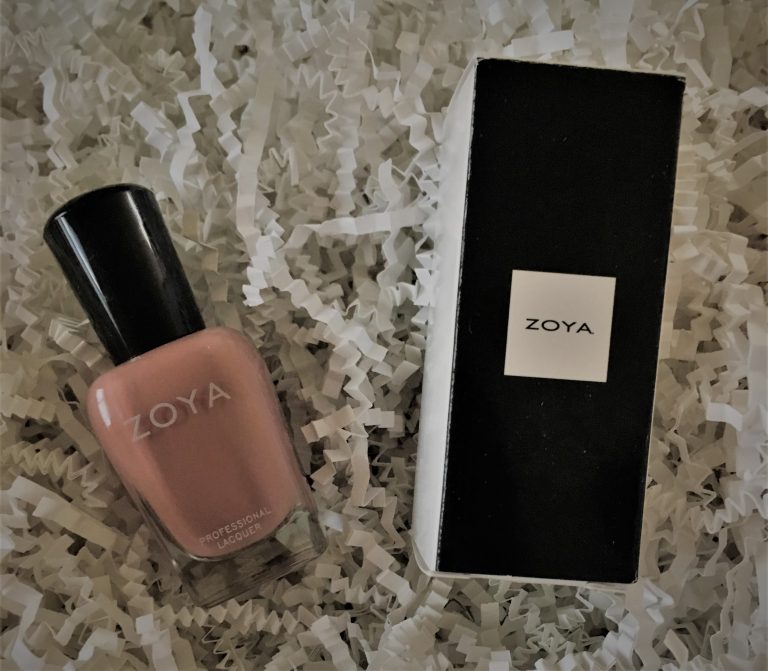 The next item in my box was this Zoya nail polish. It is a beautiful color. When I wear nail polish I prefer the lighter neutral tones so I was extremely happy with this one. It's a five-free polish which means it does not contain Toulene, Dibutyl Phthalate (DBP), Formaldehyde, Camphor or Formaldehyde Resin. It's also really nice and opaque when applied. I love this nail polish and will be looking into more from Zoya!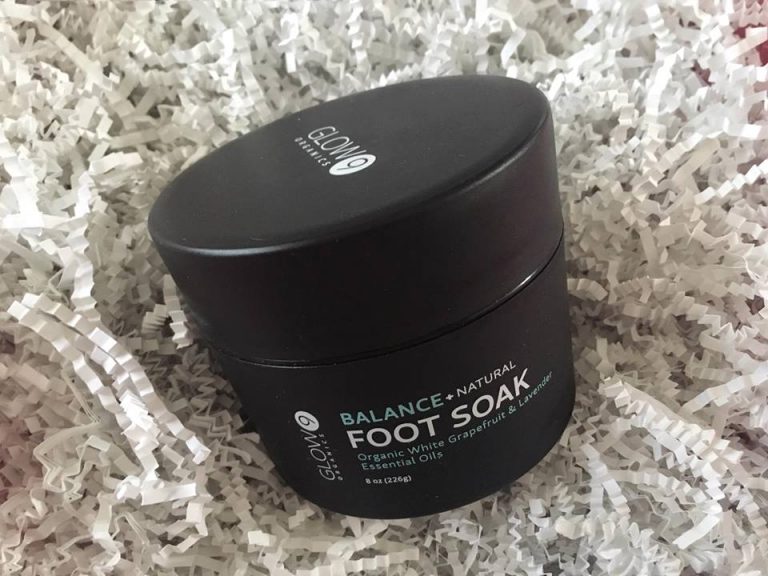 Next up is this Glow 9 Organics foot soak. One thing I did in pregnancy that has transferred to now are nightly baths. While a foot soak isn't a bath, it feels like one for your feet. This foot soak is a mix of grapefruit and lavender salts mixed with essential oils. It also has lavender petals in it. I haven't used it yet but I opened it up to look at it and smell it. It isn't an overwhelming smell which is nice. My biggest issue with foot soaks are that I always come out feeling greasy. This formula uses essential oils as a binding agent so no grease! I didn't have to wash my hands after just feeling it which gives me high hopes for using it.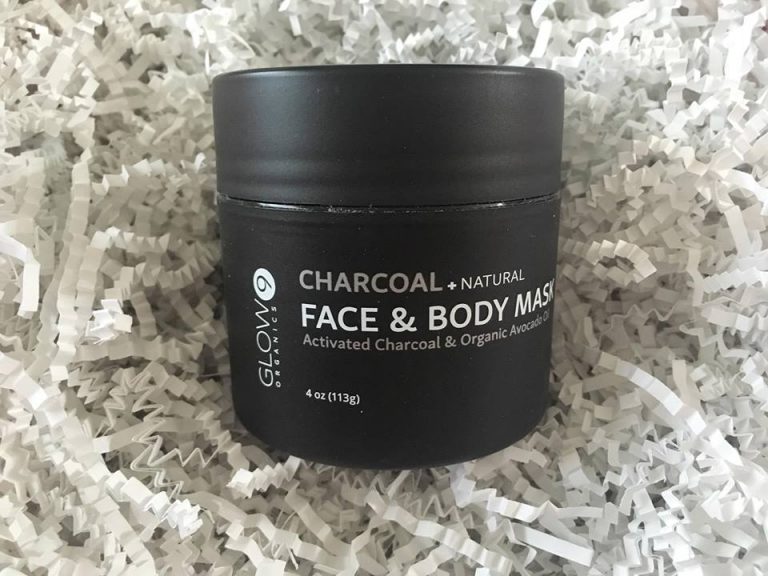 Up next is another Glow 9 Organics product. A Charcoal face and body mask! I have found charcoal to be one of the best masks as long as it isn't a peely one. I love peely masks but charcoal is just better as a regular mask. Anyway, pardon my sidebar, this charcoal mask is not a peely mask! I opened it and it smells amazing, which is always nice as it sits on your face and you have to smell it.  I sampled a small bit to see how it felt and it was soothing and even had a little bit of salt or sugar in it to help with exfoliating when its removed! What I love about these Glow 9 Organic products is that they are specially formulated for pregnancy so no worries of anything harmful to you or baby. This mask is a definite yes.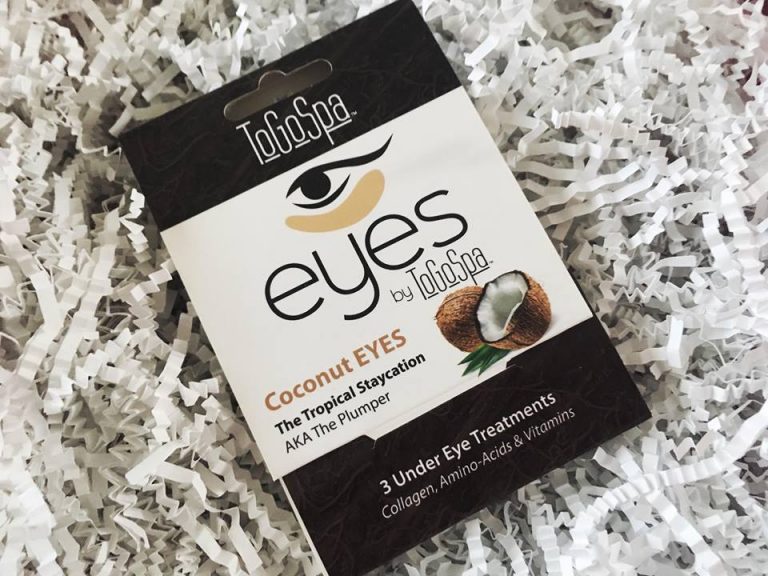 Next up is this To Go Spa eye plumper. You receive three total treatments in this package. The treatments are pads that you apply under your eyes. I haven't used one of these yet but I am thinking of using one tonight with my bath. It is made with coconut and lavender oil which I can only imagine is a super soothing and refreshing combination. The packaging has some fun tips on the inside including one that makes me question the story behind its inclusion. These are best used after refrigeration. You get the best result when you let it sit, but it can also be used on the go which is perfect for a pregnant mom to be or a mom on the go! And of course, the curious and amusing tip, for the best result be sure to put them on your face.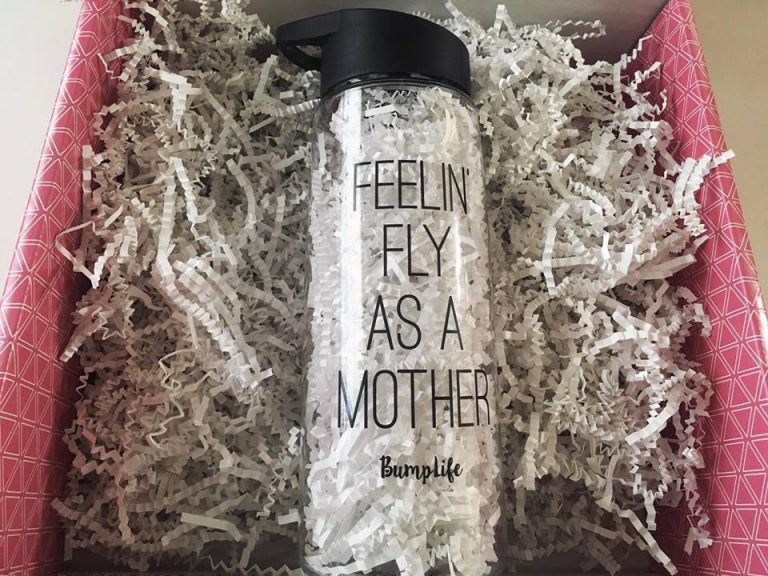 The last item in my box was this super cute water bottle! The packaging material did not come in it, I added it to make the words show up better. The quote on the bottle is "Feelin' fly as a mother". The quote definitely makes me laugh and I will be using this water bottle daily. My biggest struggle in pregnancy was being sure to drink enough water. It is just something that escaped me. If I had had this water bottle I believe it would have been easier to remember. It has a super cute flip up spout and a handle of sorts on top if you needed to attach it to a bag or bike or something. This water bottle rounded off what I consider to be a perfect spa day package for a pregnant mom.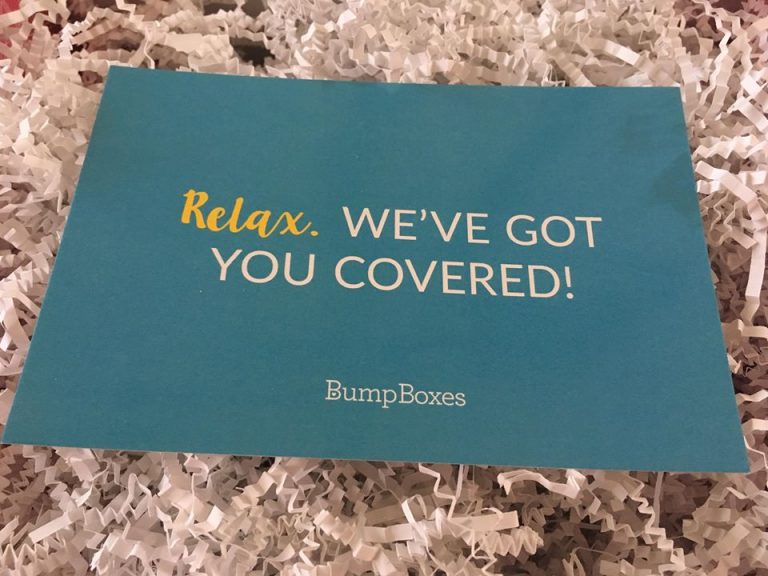 Bump Box was a success in providing what a mom needs to relax. They definitely have you covered as they say and this whole box exceeded my every expectation. I would love to see what they have in boxes for earlier in pregnancy. Honestly, I still haven't lost the happy smile I got when I opened up this box. From beginning to end it was truly perfect. If you are interested in this box for yourself or a pregnant mom to be in your life check it out here!