Color Curate is a beauty subscription box that sends out a limited edition makeup bag and 4 full sized makeup products each month! Their makeup is colorful, vegan, and cruelty free. A monthly subscription is $20.95 per month, but the contents are worth much more. Today I will be reviewing Color Curate's December subscription, which is themed "Cherish Your Story, Celebrate Your Life."
This month's subscription arrived in a bag covered in a yellow floral design. I normally love the Color Curate bags, but I think this one is a little plain – probably because of the white leaves and stems. However, the bag itself is high quality and sturdy.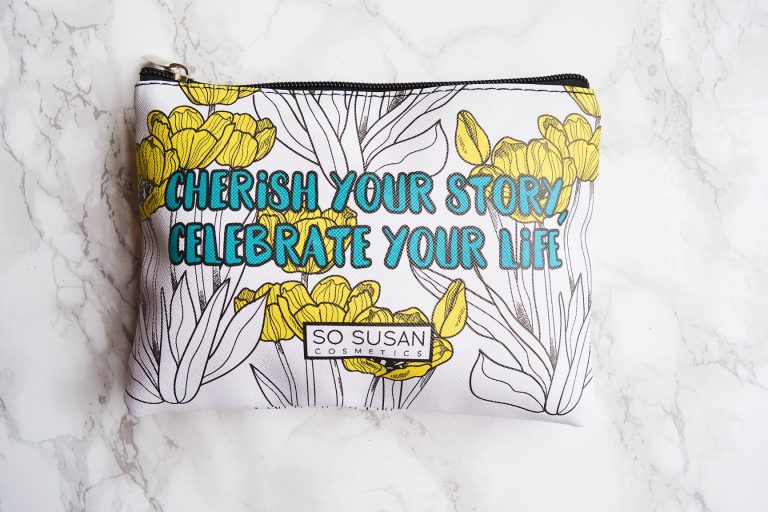 Color Curate includes a product & price list in every box. It lets you see the box's value at a glance, which I really appreciate. This month's subscription contains $108 of makeup!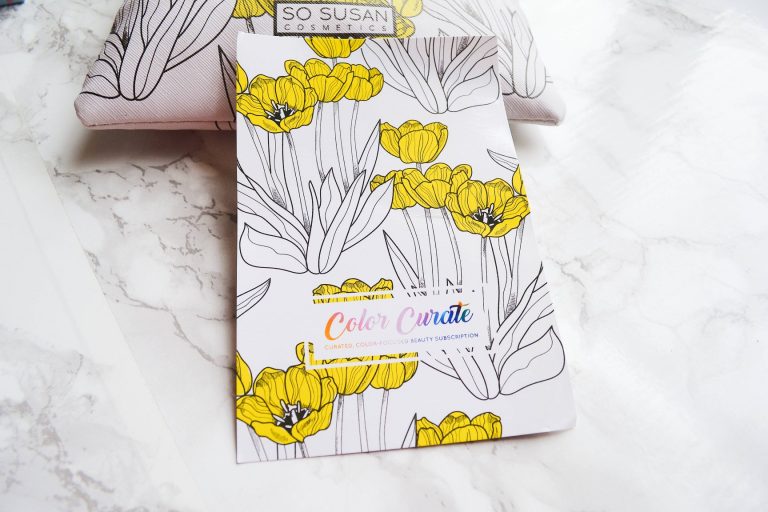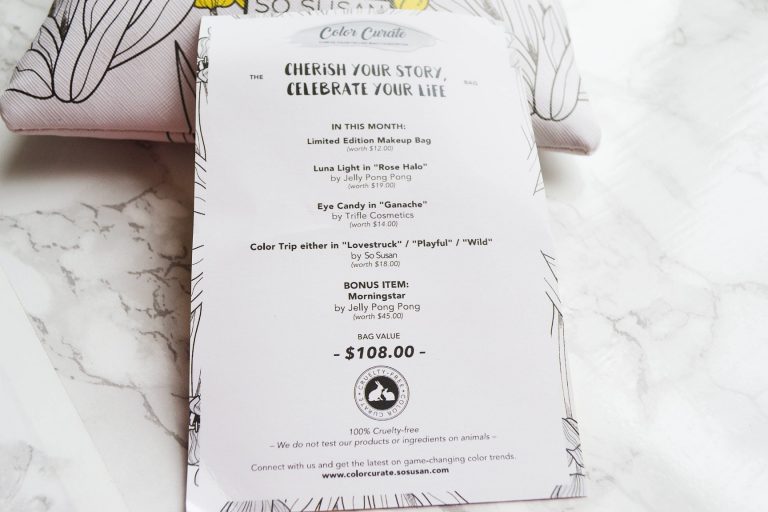 Opening Color Curate is such a fun experience, because the makeup packaging is too cute. I love the colorful boxes and unique designs! I normally don't keep makeup boxes, but these are too pretty to get rid of.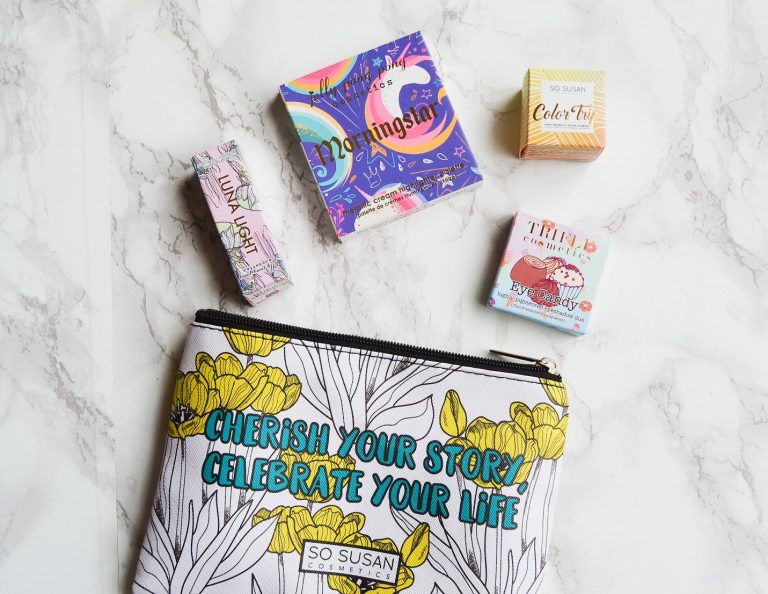 Trifle Cosmetics Eye Candy in "Ganache" ($14)
I've received Eye Candy several months in a row, and I'm never disappointed! The shadows are buttery and pigmented, and blend very easily. Ganache is an eyeshadow duo with matte black and an olive brown shimmer. Matte blacks are hard to formulate, and not many brands get them right. I love Trifle Cosmetics' black because it is completely opaque, and not patchy at all! The olive brown shimmer is also a unique shade, and doesn't have much fallout.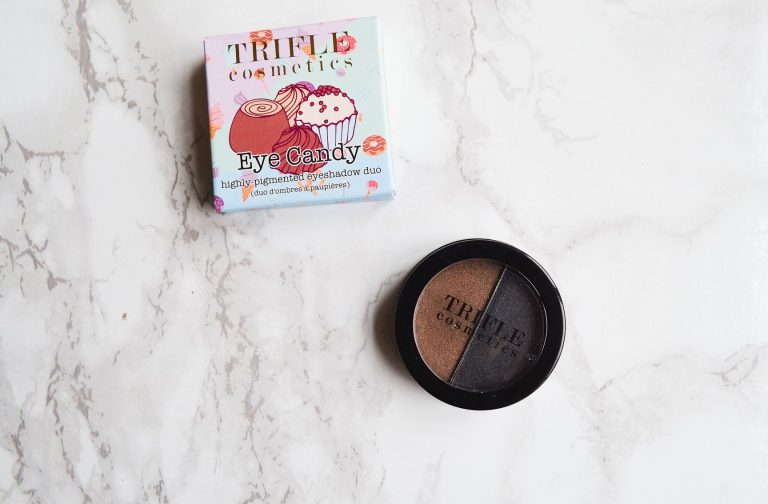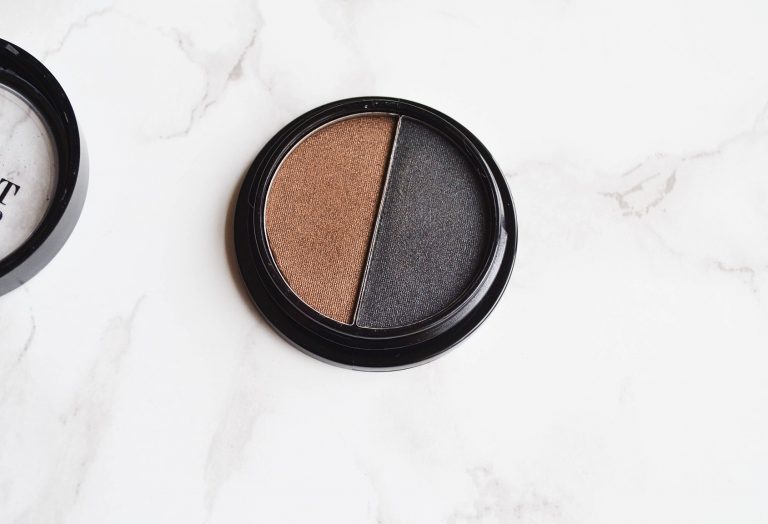 Here are swatches of the Ganache duo:
So Susan Color Trip  High Intensity Pigment in "Playful" ($18)
This loose pigment is absolutely dazzling! It's bold, shimmery, and blends easily. It is pretty easy to apply; I just dabbed it all over the center of my lid to add a pink pop to my look. This shade works as both an eyeshadow and a blush! Or, try mixing it with a cream highlighter to create a pink glow.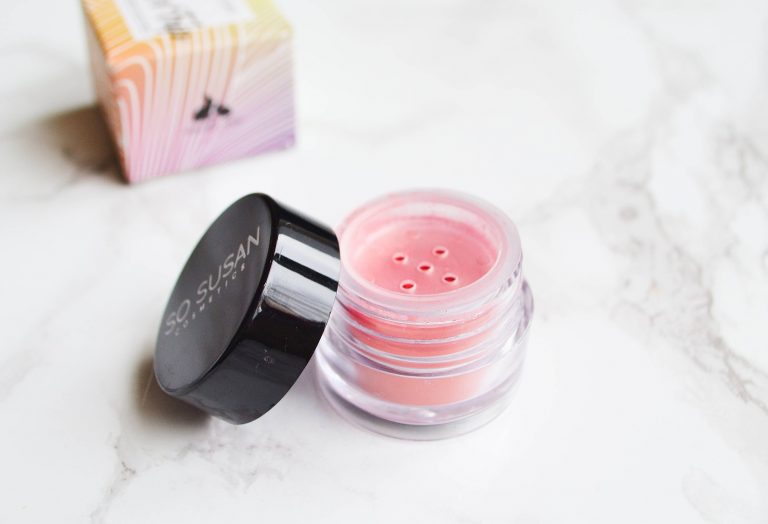 Here is the pigment in natural light: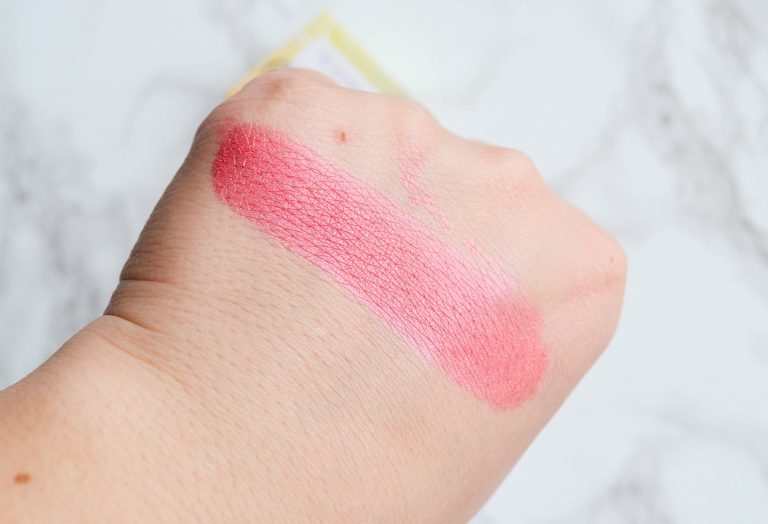 And here it is under flash: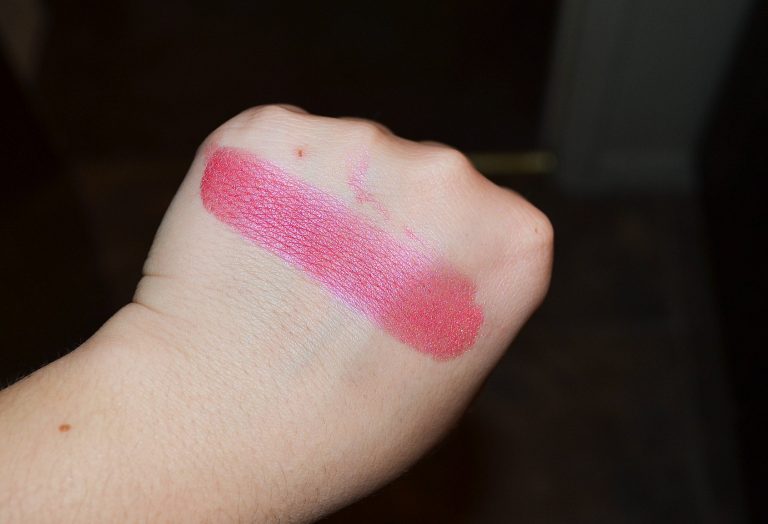 Jelly Pong Pong Cosmetics Luna Light in "Rose Halo" ($19)
I squealed when I saw this Luna Light in my December bag! I already own a Luna Light in a different shade, and it's one of my favorite highlighters. Rose Halo is just as beautiful! It appears to be an iridescent pink, with lavender reflects. This highlight is blinding, and melts with your skin to give you a glossy, radiant look. A little bit goes a long way, and you can blend it easily with a finger or makeup sponge.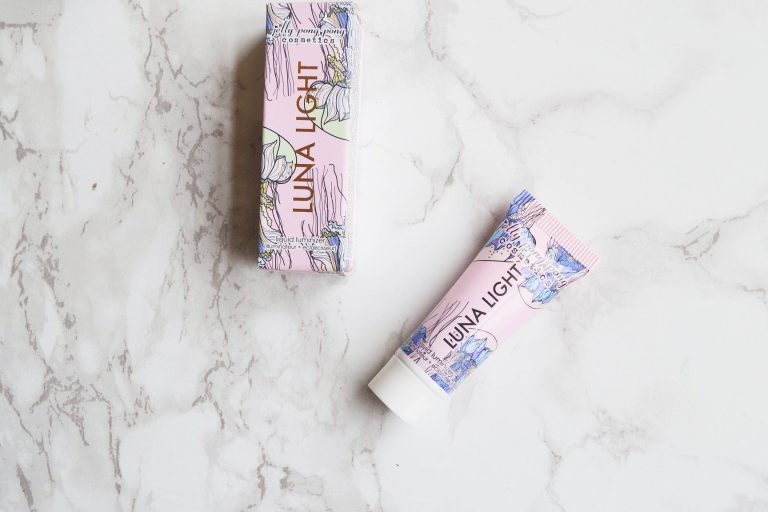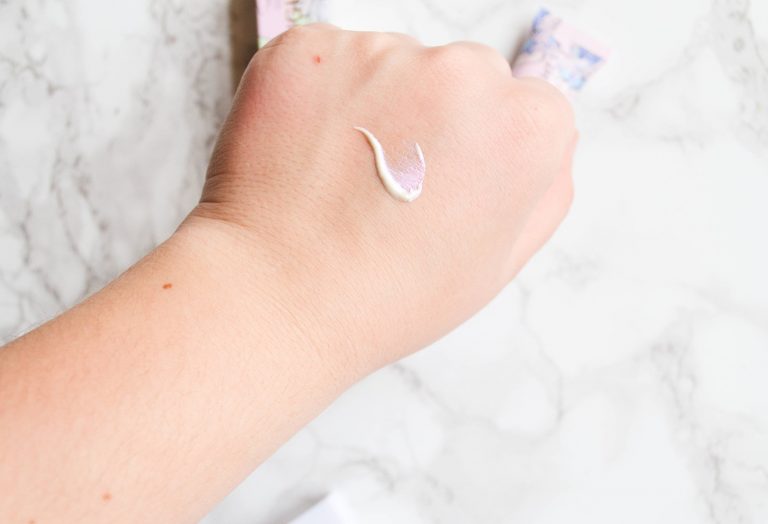 Here is Luna Light swatched in natural light: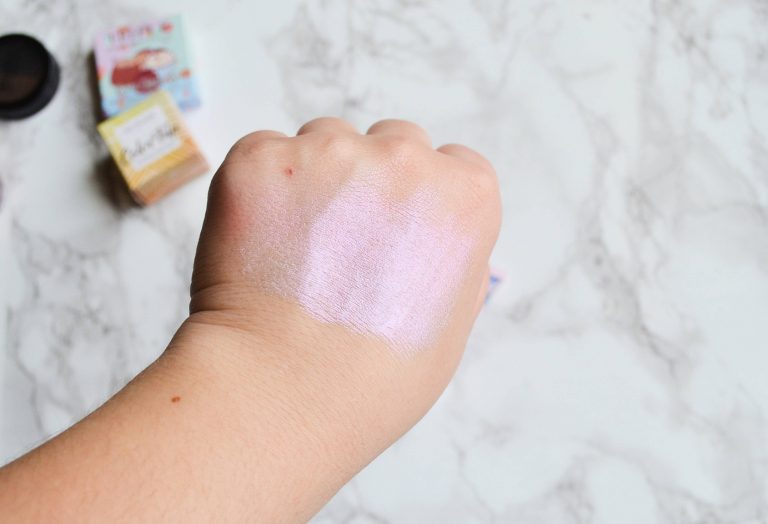 Here it is under flash: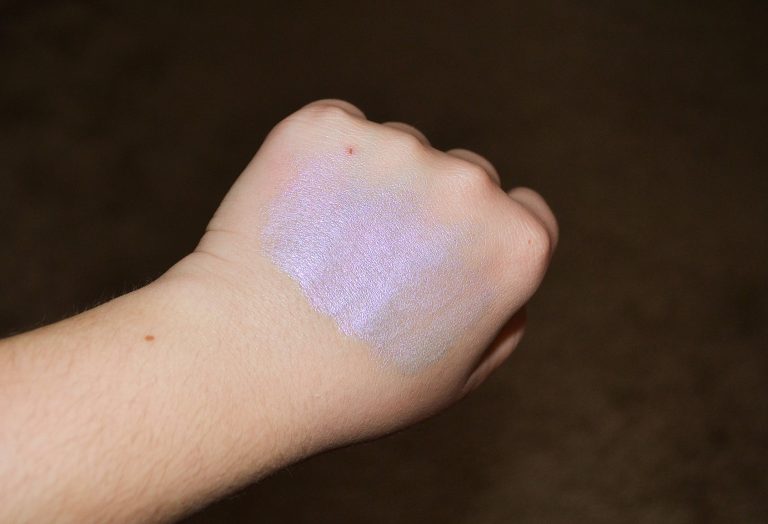 Jelly Pong Pong Morningstar Metallic Cream Highlighter Palette ($45)
Color Curate included an entire cream highlight palette in December's box! Last month also included a highlight palette, but I actually like this month's palette better! The shades are unique, and definitely match Color Curate's philosophy of sourcing color-focused products.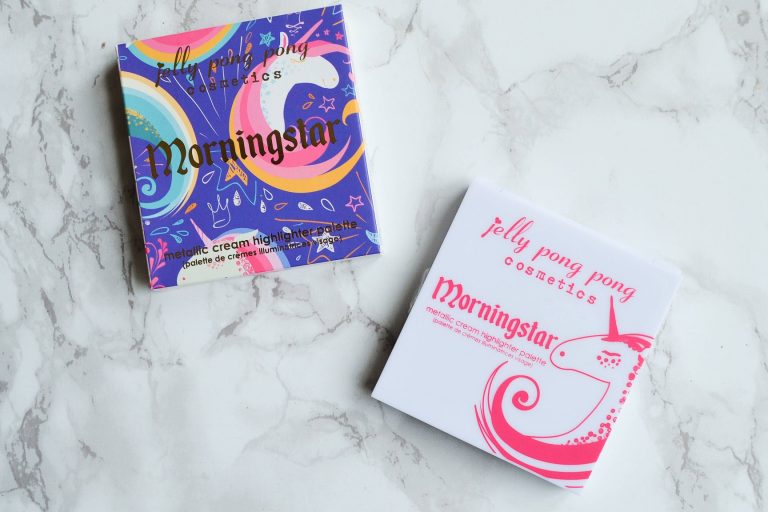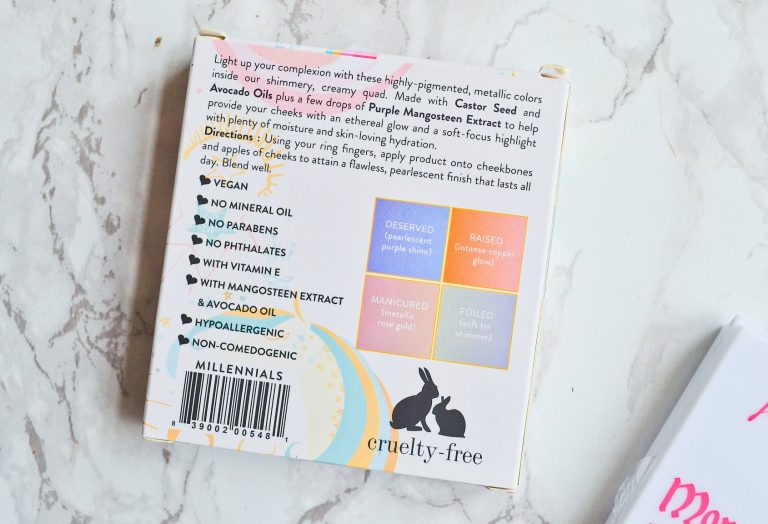 The four shades in this palette are Deserved (pearlescent purple shine), Raised (intense copper glow), Manicured (metallic rose gold), and foiled (soft tin shimmer).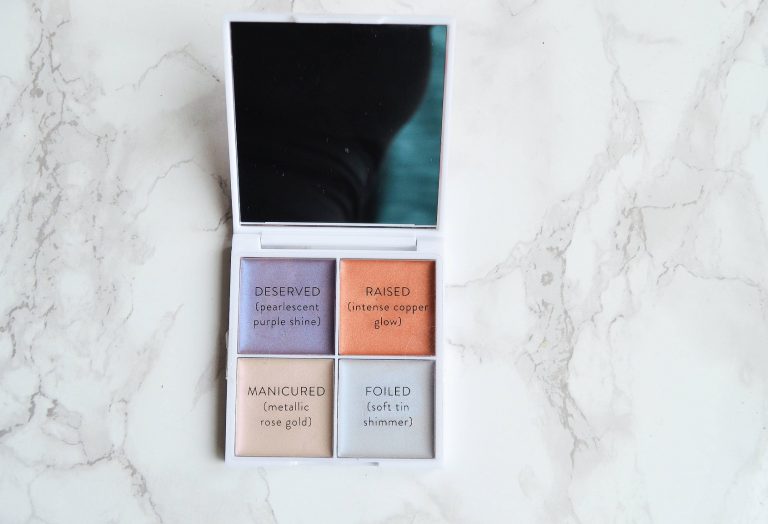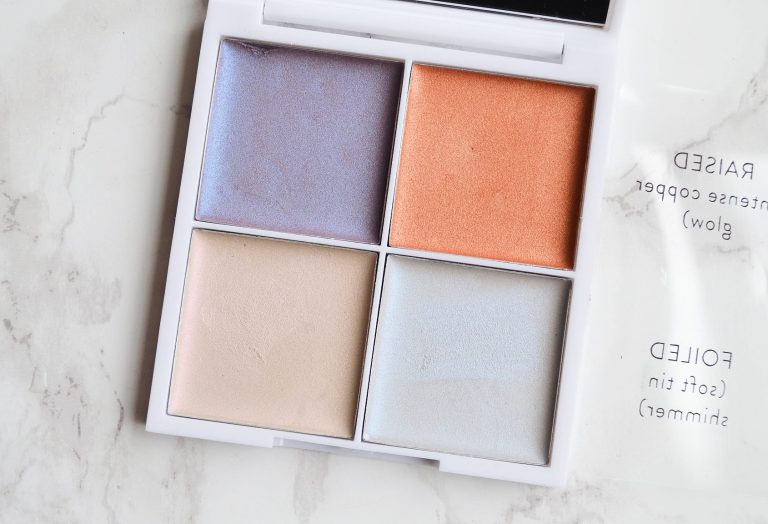 Foiled is my favorite shade in this palette! It's sort of an icy blue, and it's absolutely beautiful. I've never had a blue highlight before, so I'm really happy to add this to my collection. Deserved and Raised are a little too deep to work with my skin tone, but I can incorporate them into an eye look. This palette will work with all skin shades, because it has both light and deep creams.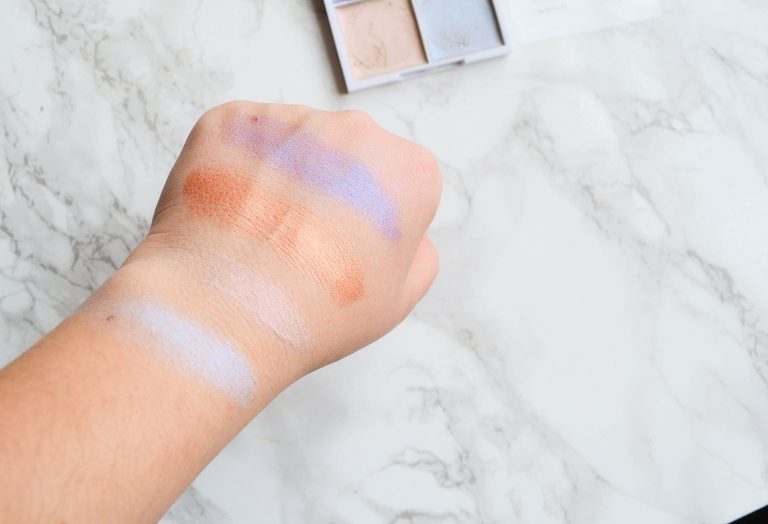 Here are the swatches under flash: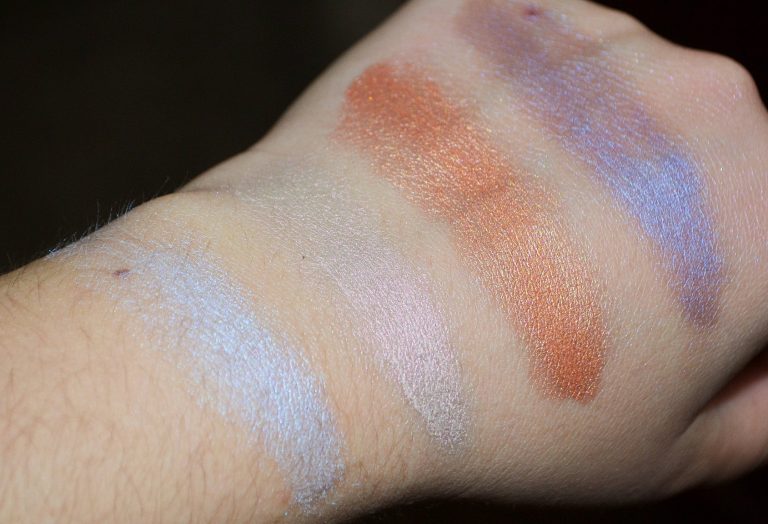 Today, I incorporated all of the makeup products while getting ready! I used the olive brown Eye Candy shade and the Color Trip pigment on my eyes. I also used Luna Love on my cheekbones and the Manicured cream highlight along the bridge of my nose. The highlighter and eyeshadow really popped under flash.
Here is how my eyeshadow turned out: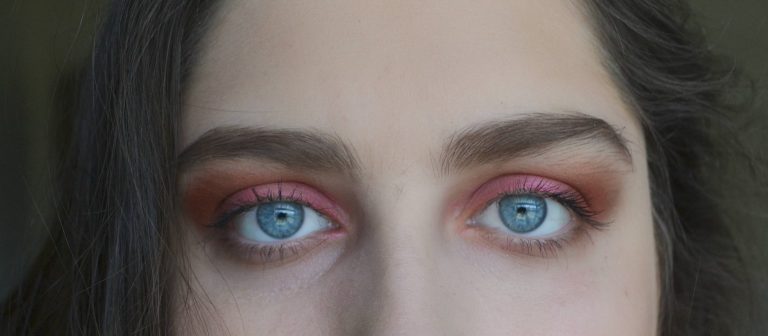 And here's how my full face looked.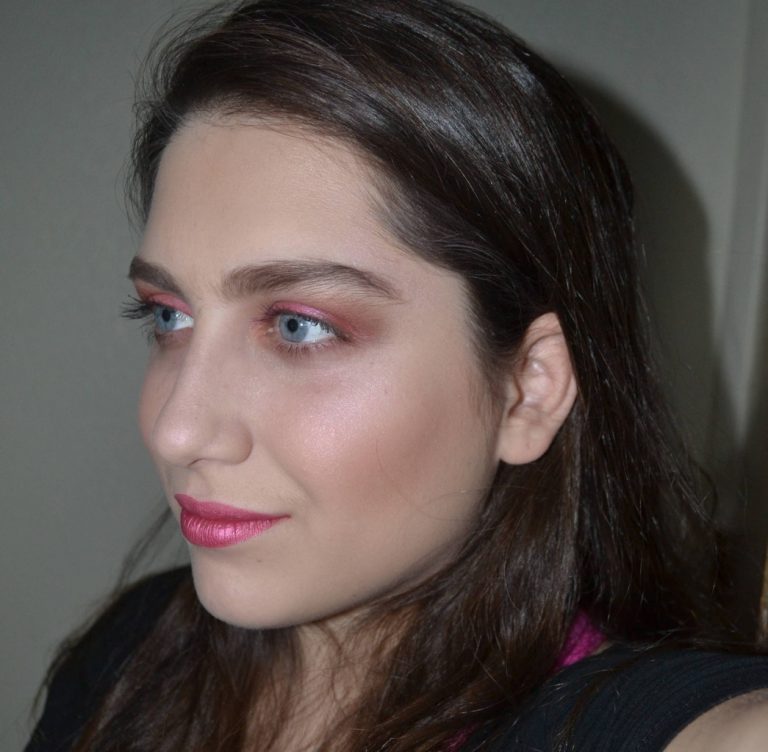 All of the products in December's bag went together nicely. I don't have a single complaint about any of the products! Each piece of makeup should work beautifully with all skin tones, and the value of the bag is very high. This was a great month for Color Curate!