Color Curate is a beauty subscription program that sends out 4 full sized colorful makeup products each month. Each month's subscription is purchased in a gorgeous limited edition makeup bag!
All products in Color Curate combine highly concentrated color pigments with healing ingredients and botanical extracts. Don't just look good, feel good! All of Color Curate's products are also 100% cruelty free and vegan. This is an affordable way to have access to high quality, ethical makeup.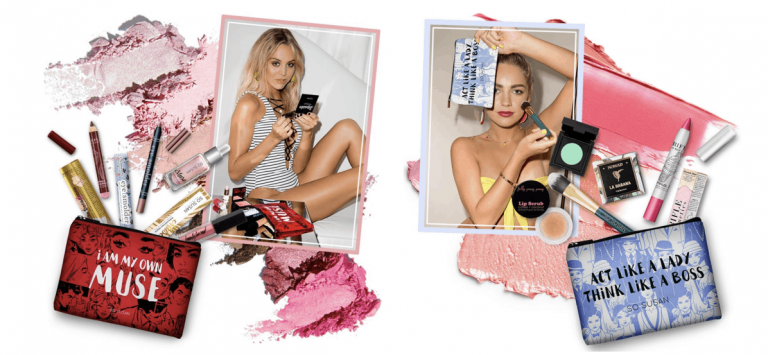 You can also access past boxes in the Color Curate marketplace. That bag from April caught your eye, but it's July now? No problem, you can still purchase the April bag. A monthly subscription is cheaper than the cost of a bag, but you will still be saving money compared to the price of the individual products.