Degustabox is a monthly subscription plan which contains 10-15 surprise food products with each box. The items are carefully selected from name brands, will contain new flavors, and give you a new option to think about the next time you're looking for a break in your eating routine. With today's Degustabox review, we're unboxing the Degustabox August 2016 food box.
Degustabox subscriptions are only $19.99 per box which includes shipping; you'll receive a lot of goodies at a price which is less than what you would see in the stores.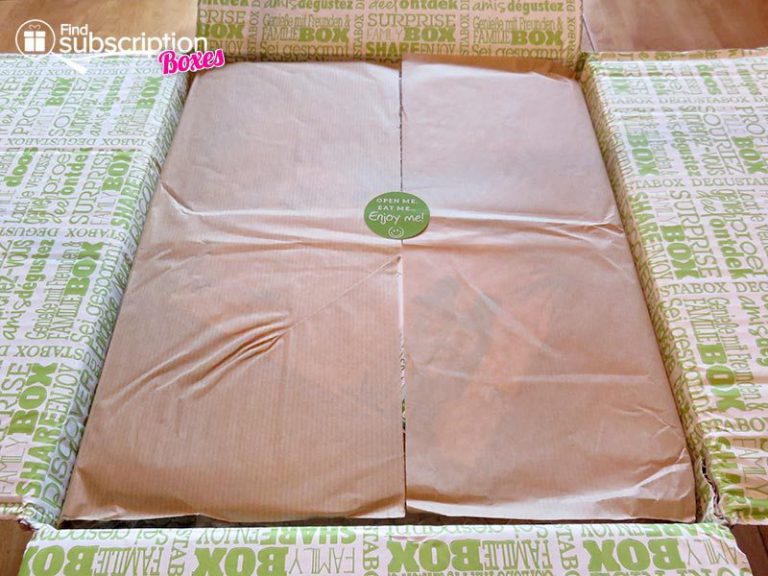 Inside the Degustabox August 2016 Box
In our August Degustabox, we received 10 brands of items, and a few had more than one item or flavor included.

Popchips Potato Ridges in cheddar & sour cream (snack size); they also come in three other flavors: salted, tangy barbeque, and chili cheese. Never fried. Made with no added preservatives, no artificial flavors, no synthetic colors, and no cholesterol. Gluten-free and Kosher.
Loaker Rose of the Dolomites chocolates, four in a box, and two boxes: Italian-made milk chocolate with a hazelnut cream filling, chopped hazelnuts, and crispy wafer. This premium chocolate treat is shaped like flowers and free of artificial colors, preservatives, and contains no hydrogenated fats. Also available in dark, white chocolate.
Sir Kensington's Mayonnaise in Chipotle. Made in the USA, the Chipotle flavor is a combination of chipotle peppers in adobo with notes of cumin, garlic, and tomato. Contains 33% less fat than major brands of mayo, free range eggs, non-GMO, gluten-free, and Kosher.
Oregon Chai Tea Latte: one box of 8 packets of powdered mix, just add water to create your chai tea latte at home, in the office, or on the go. Made in the USA.
Post Honey Bunches of Oats with Real Strawberries cereal: crispy whole grain flakes combined with crunchy granola clusters, and a touch of honey for sweetness. Also available in Honey Roasted, Almond, and Vanilla flavors. Contains no HFCS.
ALO Allure Pulp Free: an individual serving beverage with aloe vera, the once forbidden mangosteen, and mango from Taiwan. It's pulp-free, gluten-free, non-GMO, aloin-free, fat-free, and has no artificial flavors, preservatives or colors. There's a QR code on the bottle to unlock ALOTones (music) for a new drinking experience: Aloe Vera + Positive Ingredients + Music.
Goetze's Mini Cow Tales in vanilla, a chewy caramel with a cream center. Nut-free and still made in the USA. Also available in chocolate, strawberry, and caramel apple
White Lily brand White Grape Seed and Wheat Flour blend. 100% sourced in the USA; it's a non-GMO premium flour that's great-tasting and sustainably grown. Use in place of all-purpose flour. Degustabox includes two recipe ideas.
Vermont Smoke & Cure Mini Meat Sticks: 2 cracked pepper and 2 pepperoni. Made in Vermont of real meat proteins to eat at home or on the go as a delicious treat. They come in 7 flavors and are made with from meat and poultry raised without antibiotics, no added hormones, vegetarian-raised, and the meat sticks are gluten-free.
Goya Maria Cookies: buttery cookies from Spain and known throughout Latin America, these cookies have been a favorite for many years and are perfect alone or used as an ingredient in other desserts.
Degustabox August 2016 Box Review Wrap-Up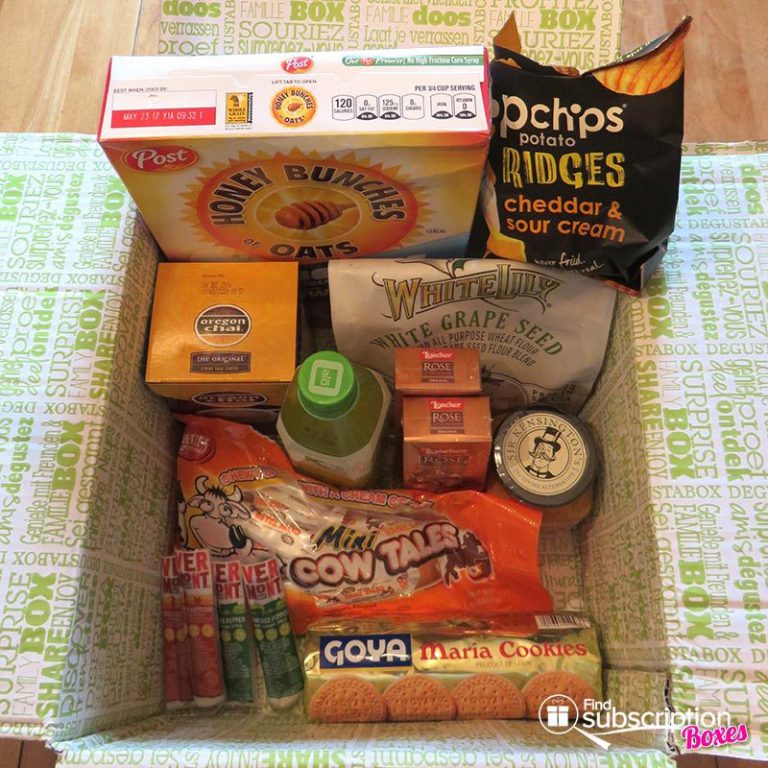 The Degustabox is new to the US, and you can earn Degusta points toward free boxes by spreading the word by referring friends, surveys, and gifting box subscriptions. They even included recipe ideas for using products included in the box. It's a great value of food items, a surprise in each box, in a no commitment plan.
What was your favorite food item from the Degustabox August 2016 box?
Degustabox 50% Off Coupon Code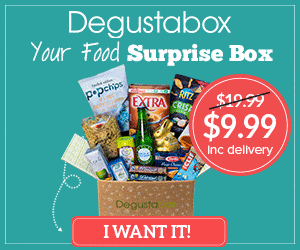 Try new flavors and delicious foods and drinks with Degustabox! For a limited time, new box subscribers can use Degustabox promo code AERHM to save 50% off your 1st Degustabox.