Degustabox is a monthly subscription box which sends you 10-15 surprise food, snack and beverage products in every box. Each Degustabox features items carefully selected from name brands, will contain new flavors, and give you a new option to think about the next time you're looking for a break in your eating routine. For only $19.99 per box, plus free shipping, you'll receive a lot of goodies at a price which is less than what you would see in the stores. With today's Degustabox review, we're unboxing the Degustabox January 2017 food and snack box.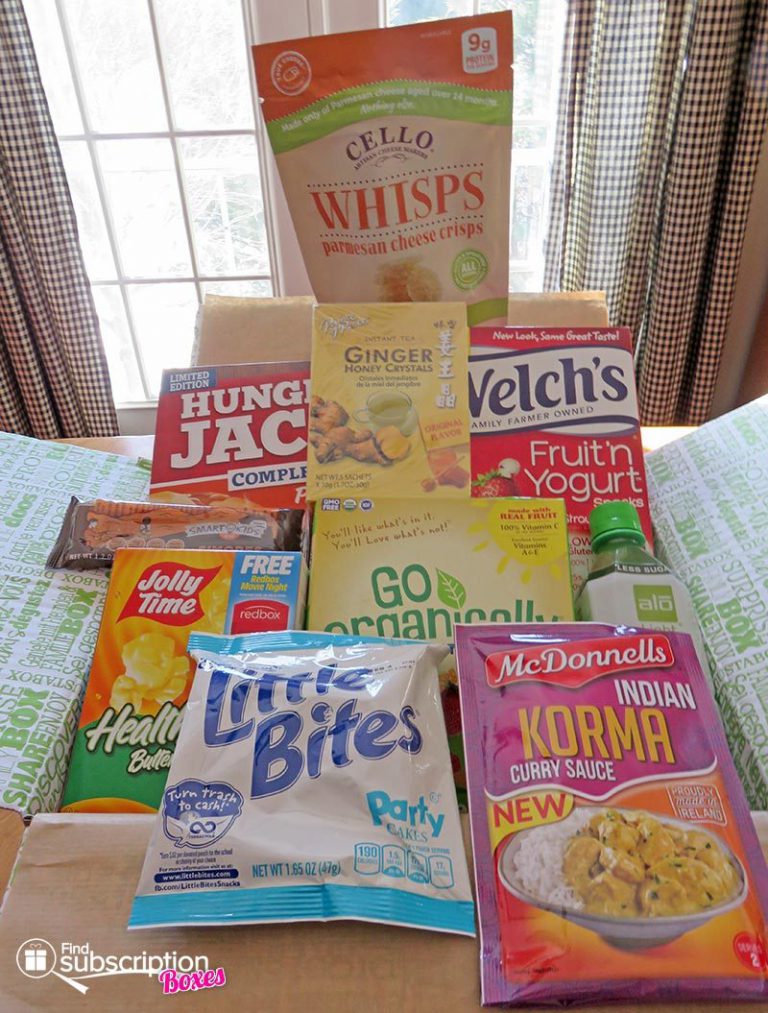 Inside the Degustabox January 2017 Snack Box
The January Degustabox contained ten featured items, plus a bonus sample item. We also received some coupons and recipe ideas.
1. Welch's Fruit'n Yogurt snacks. Made with a real fruit center surrounded by a creamy yogurt coating. Available in three varieties, we received one full size box with 8 pouches in Strawberry.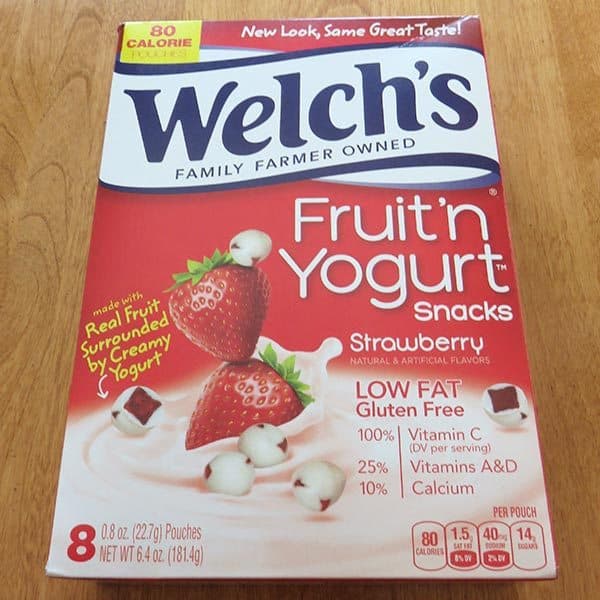 2. Jolly Time Healthy Pop Butter Microwave Pop Corn. Each pouch contains 5 cups of popped corn after microwaving at only 100 calories. Weight Watchers approved. Whole grain, gluten-free, and non-GMO. One full size box with 3 pouches.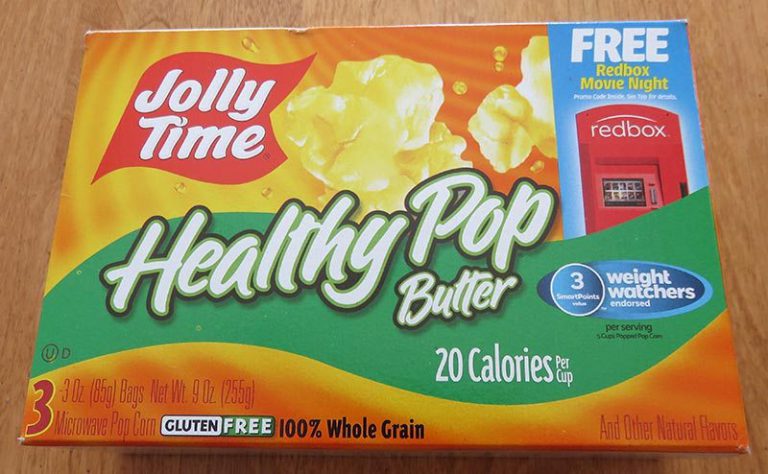 3. ALO Refresh is an aloe vera beverage which is all-natural and made with real aloe vera pulp and juice, cucumber, cantaloupe, cane sugar, and stevia. Project Verified non-GMO, gluten-free, fat free, and no artificial ingredients. One 16.9oz bottle.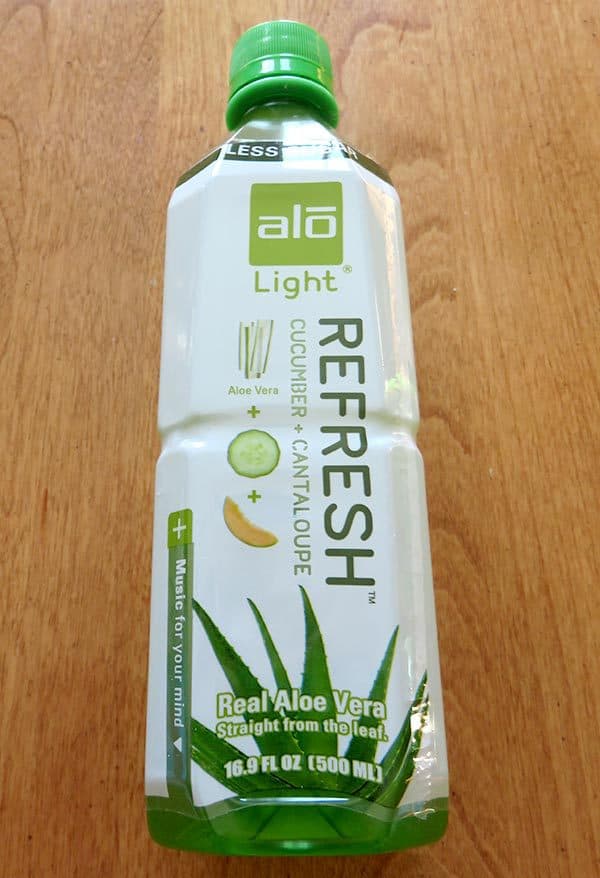 4. CELLO WHISPS Parmesan cheese crisps made with 100% real cheese. Gluten-free, no preservatives, no artificial colors or flavors, and 9g of protein per serving. Perfect for soups, salads, or straight from the pouch. One 2.12oz resealable bag.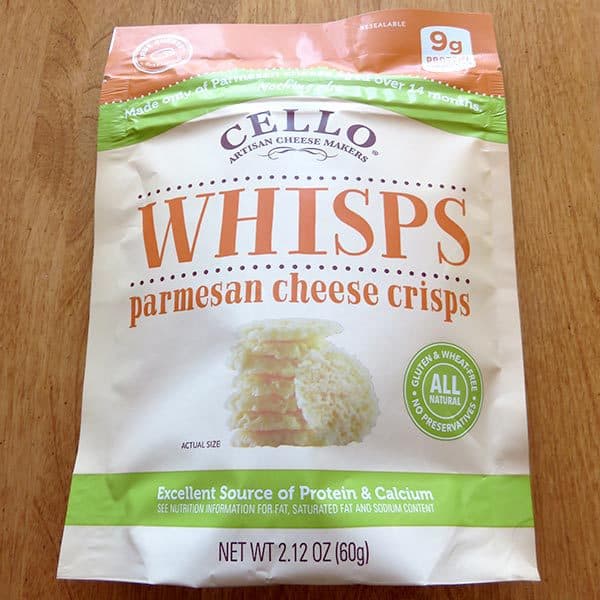 5. McDonnells Indian Korma curry sauce mix. Made from a unique spice blend in a creamy coconut and curry flavor. Vegan. Imported from Ireland. One 2-serving pouch.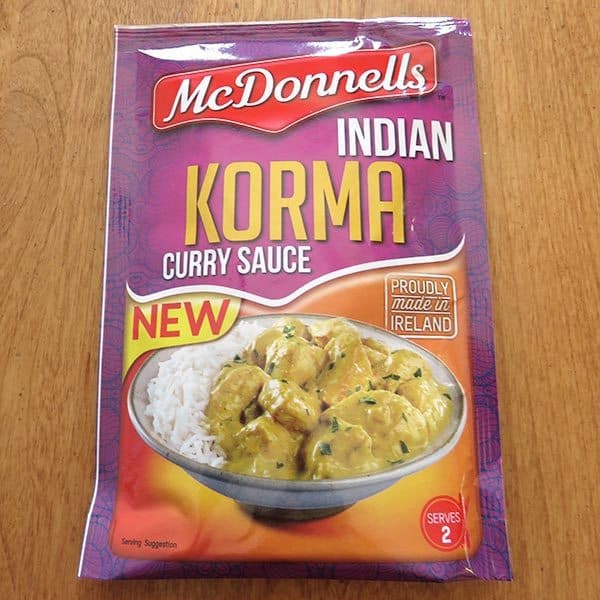 6. Prince of Peace brand of Ginger Honey Crystals. They dissolve instantly in water to make a tea or can be added to your favorite beverage. A Proprietary blend of Ginger and Honey naturally sweetened with cane sugar. One box with 5 sachets.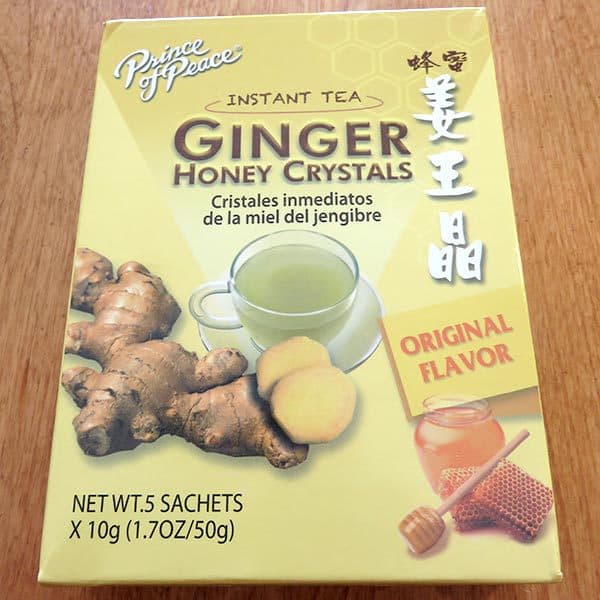 7. Go Organically Fruit Snacks. Made with real fruit, organic, non-GMO, gluten-free, and no preservatives.  One full size box with 8 pouches.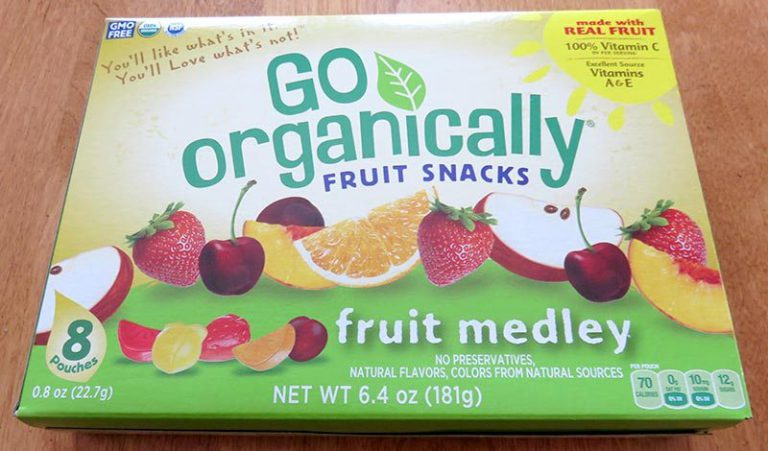 8. Entenmann's Little Bites Party Cakes. Mini cakes with rainbow sprinkles. Available in in 5ct boxes, we received one pouch with 4 mini cakes/1 serving. Each empty pouch can be recycled.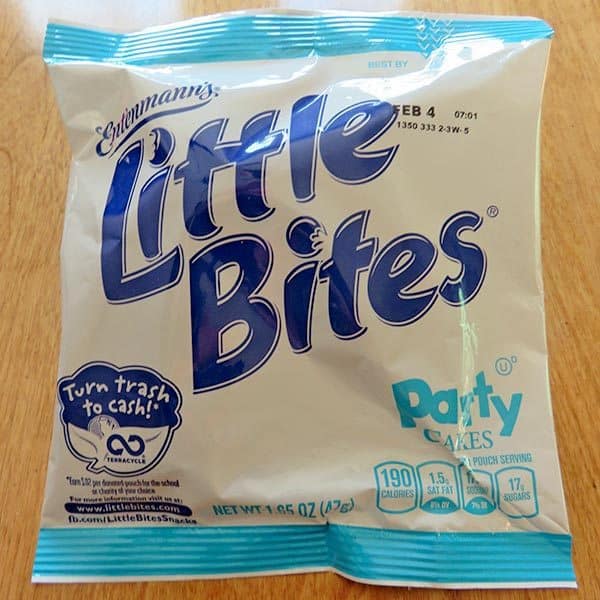 9. Hungry Jack Pumpkin Spice Pancake Mix. Limited Edition flavor in a Complete "just add water" version. Can make pancakes or waffles. One 24oz box.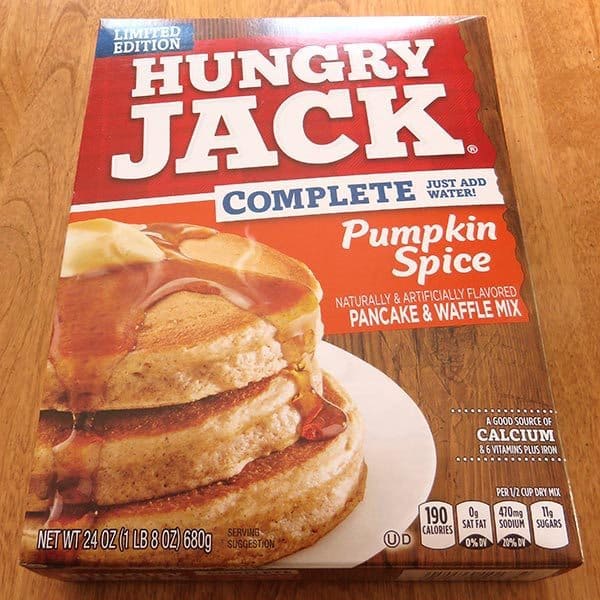 10. Live Smart Kids Bars. Whole grain and made with all-natural ingredients: nut-free, gluten-free, soy-free, non-GMO, and Vegan. We received one bar in S'Mores flavor.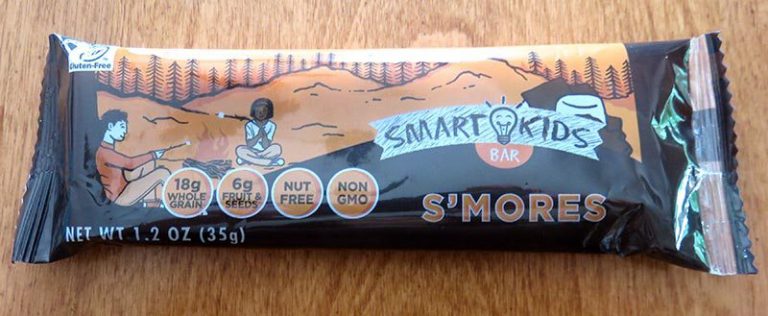 Bonus item: Sample of One & Done seasoning. An all-purpose seasoning that's gluten-free and contains no MSG.
Degustabox January 2017 Review Wrap-Up
Once again Degustabox delivers another delicious box of food and snacks. The Cello Whisps are so good. I was going to save them for soup or a salad, but they never made it that far. They're so delicious straight from the bag.
The fruit snacks were also a hit from January's Degustabox. The Welch's Fruit'n Yogurt Snacks are very tasty. It's hard to stop at one pouch. The Go Organically Fruit Snacks are amazing: better for you and a great snack.
On the sweet side, the Entenmann's Little Bites Party Cakes are fun and delicious. Like a birthday party, but it's a snack.
Jolly Time Healthy Pop Butter Microwave popcorn has just-enough butter flavor and only 100 calories for a guilt-free snack while binge watching a favorite show.
What was your favorite food item from the Degustabox January 2017 box?
Degustabox 50% Off Coupon Code
Try new flavors and delicious foods and snacks every month with a Degustabox monthly subscription box! For a limited time, new Degustabox subscribers can use Degustabox promo code AERHM to save 50% off your 1st Degustabox.