Degustabox is a monthly subscription box that sends 9-14 full sized food products to your doorstep. The boxes include a mix of items from popular brands, as well as some new food that hasn't hit the shelves. And, not only do you get to try new food products, but you also save money! The cost of the box is lower than the total value of the food inside. Each Degustabox costs $19.99, but there is currently a promotion where you can get $10 off your first box! Click here to sign up. 
Today, I will be reviewing April's Degustabox. I love trying new foods, so I'm really excited to try out all the food they sent me! My snacks came securely packaged inside a large cardboard box. Everything arrived in perfect condition.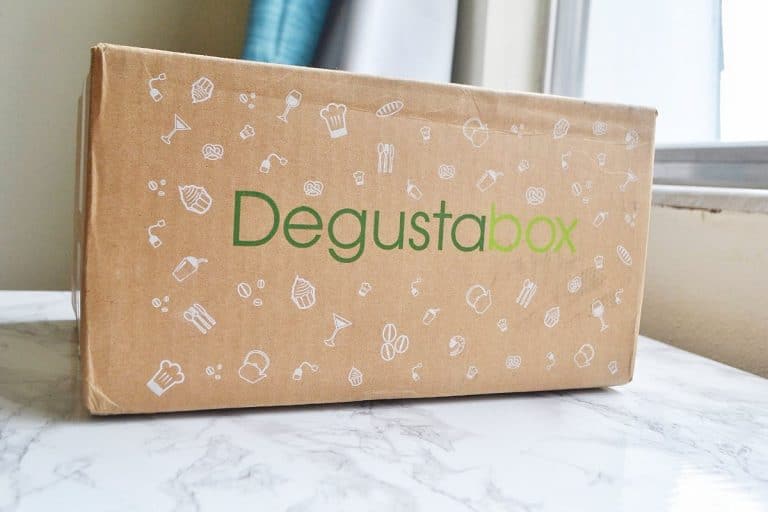 The box was packed to the brim with goodies!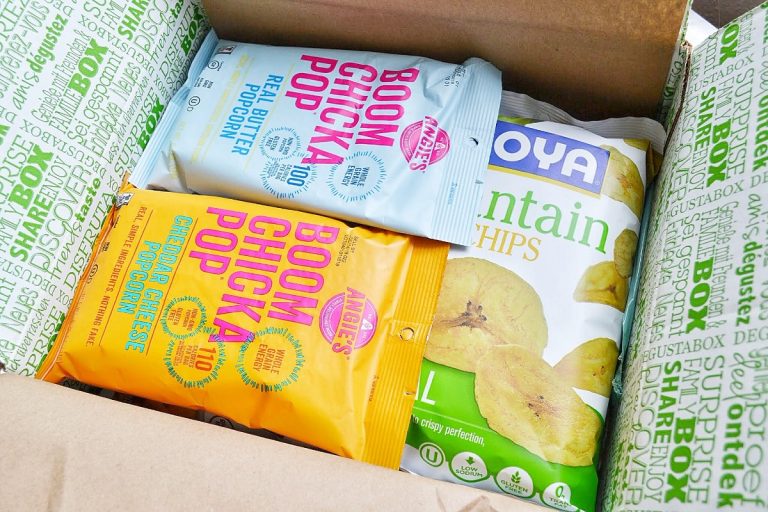 Here's a quick look at everything I received: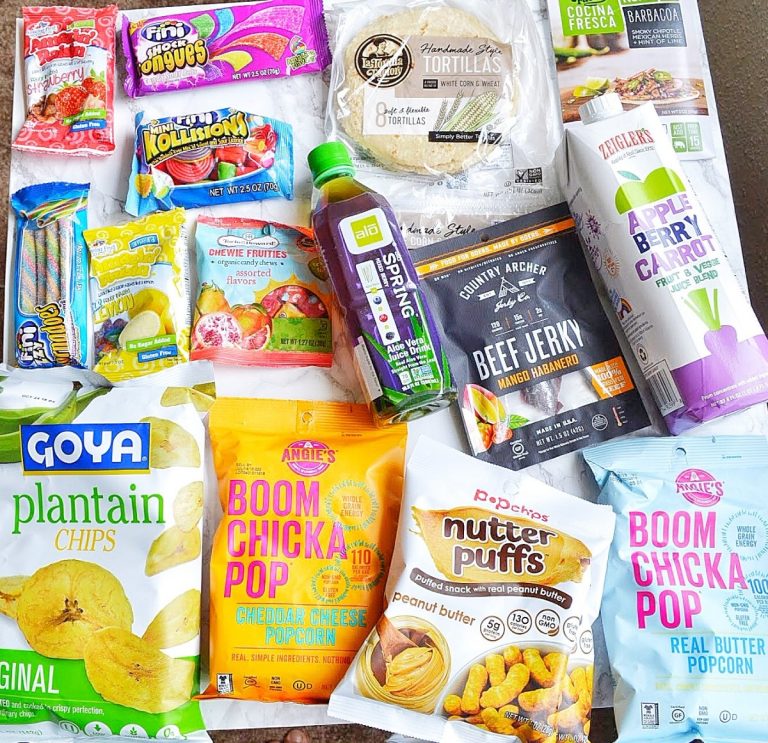 Wow! I really was not expecting to receive so many treats. They sent a total of 15 different products, which is more than the 9-14 they typically include.
My Degustabox also included an information sheet, which gave me an overview about each product. It also had a recipe on the back for Smoky Slow Cooked Beef Tacos.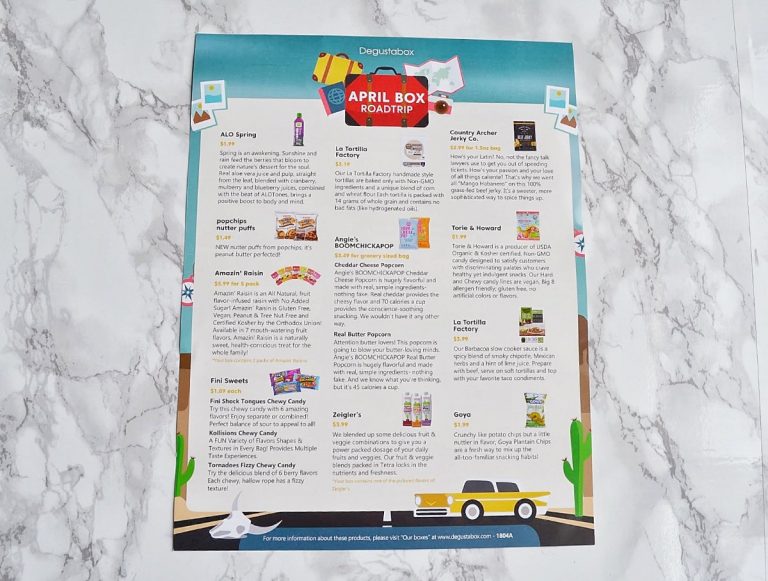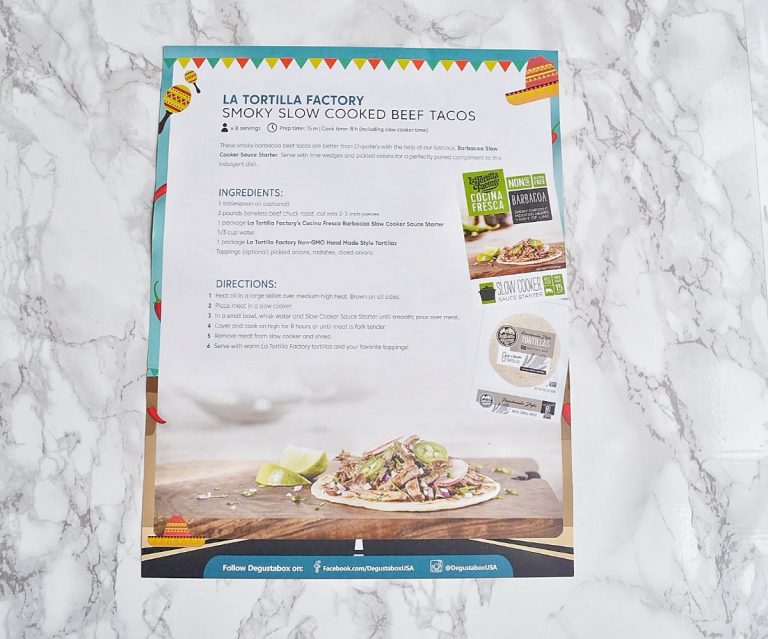 Okay, let's take a look at the products I received!
Angie's Boom Chicka Pop x2 ($2.58)
When I opened my Degustabox, the first thing I noticed was the Boom Chicka Pop popcorn. I love this brand, and I have tried their sea salt and white cheddar varieties. My box contained two 1 oz bags, which are worth about $1.29 each. I enjoyed both the Cheddar Cheese Popcorn and the Real Butter Popcorn. The real butter was my favorite – I can't believe it was only 45 calories a cup.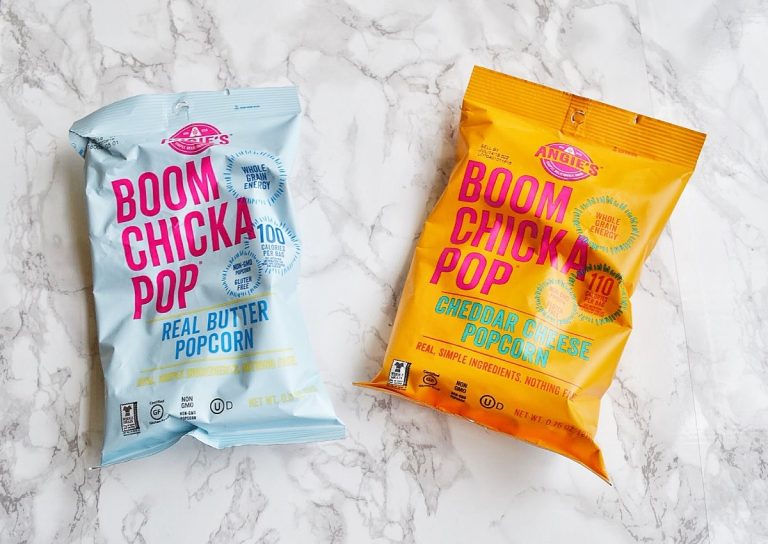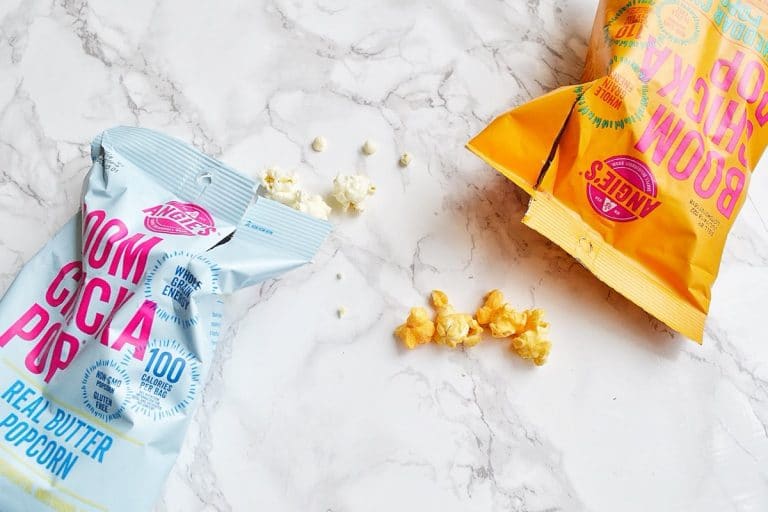 Goya Plantain Chips ($1.99)
Next, I tried Goya Plantain Chips. After traveling to a few countries in Central America, I have fallen in love with plantains. Baked, steamed, fried; I've tried it all. But somehow, I had never tried plantain chips! These are crunchy and nutty, and just a little salty. I think they are a delicious and healthy alternative to potato chips.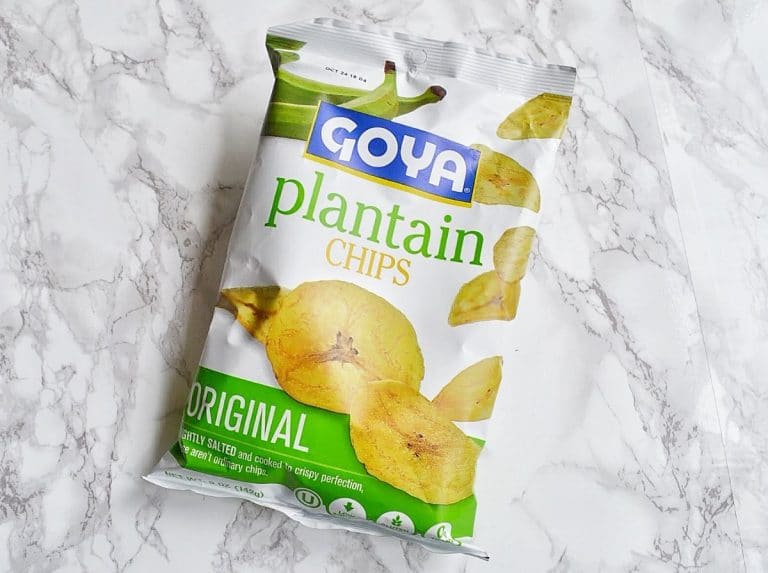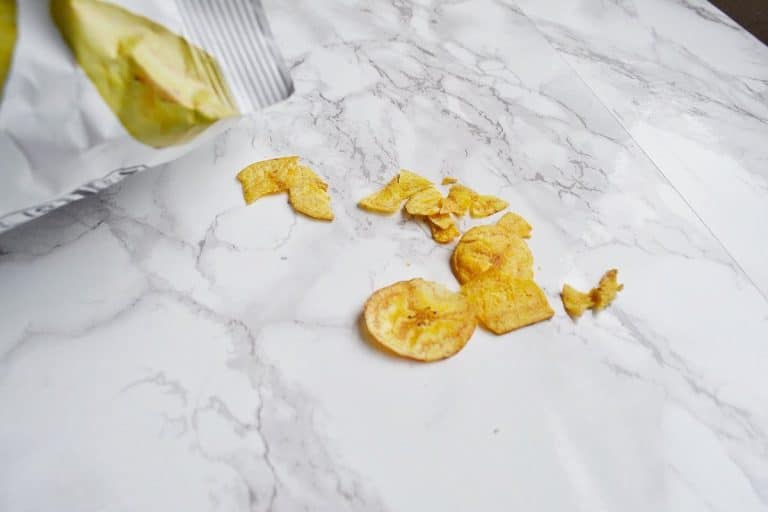 PopChips Nutter Puffs x 2 (2.98)
These are puffs coated with real peanut butter – think Cheetos without the cheese. The peanut butter taste is strong and delicious, but I wasn't a fan of the puff's texture. It was quite spongy, and I think it would have been more enjoyable if it was crisp.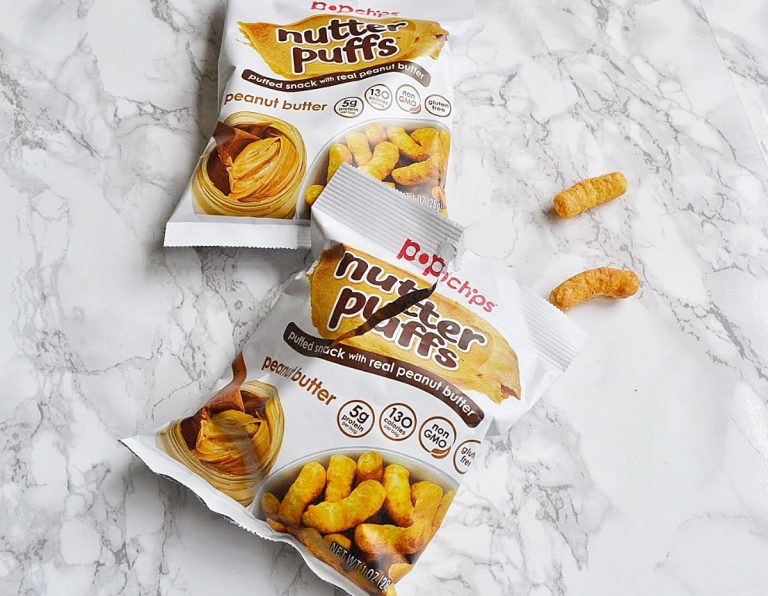 Amazin' Raisin x2 ($1.67)
These all natural, fruit flavor-infused raisins are insanely good! I received strawberry and lemon flavors – the lemon was my favorite. I can't even wrap my head around how lemony the raisin tasted. It retained the sweetness from the raisin, so it felt like eating solid lemonade. These were addictive, and now I want to try all seven flavors!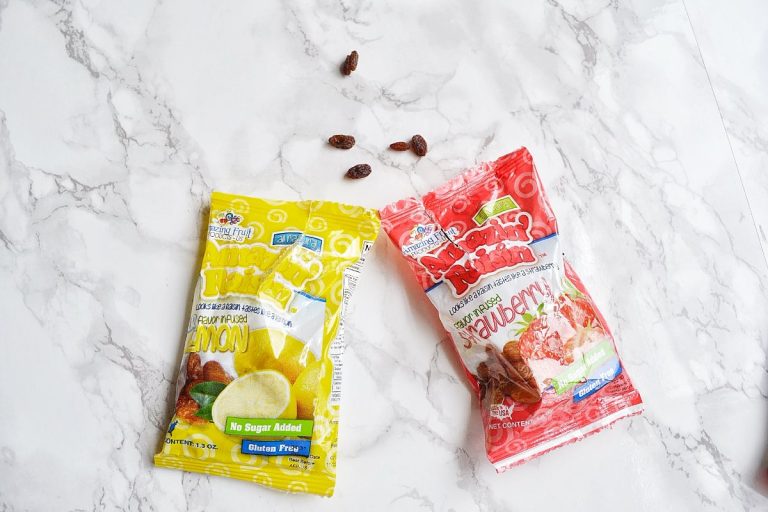 Torie & Howard Chewie Fruities ($1.99)
These are organic chewy candies, comparable to Starbursts (except better). They do not contain any artificial ingredients, so they taste like real fruit. Their flavor is unbelievably juicy and bold! The Meyer Lemon & Raspberry kind was my personal favorite.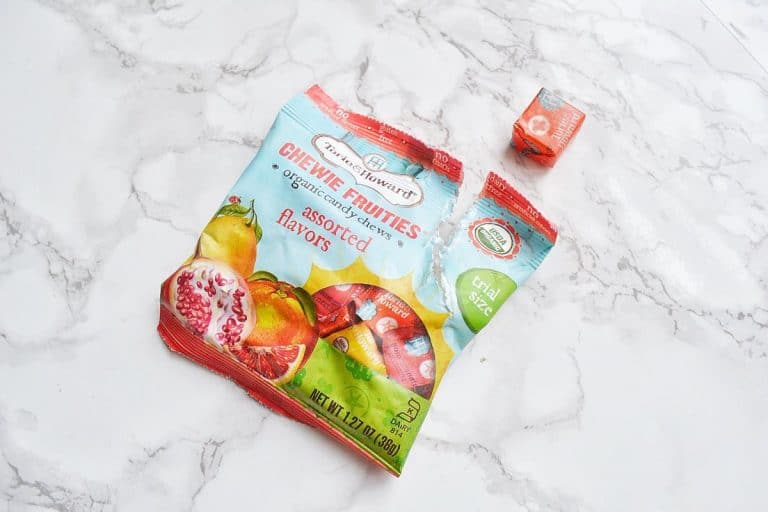 Country Archer Jerky Co. ($2.99)
This 100% grass-fed beef jerky is Mango Habanero flavored – sweet, spicy, and delicious! I am picky about jerky, but this is very flavorful and a little moister than I expected. My boyfriend and I devoured the package in about 20 minutes.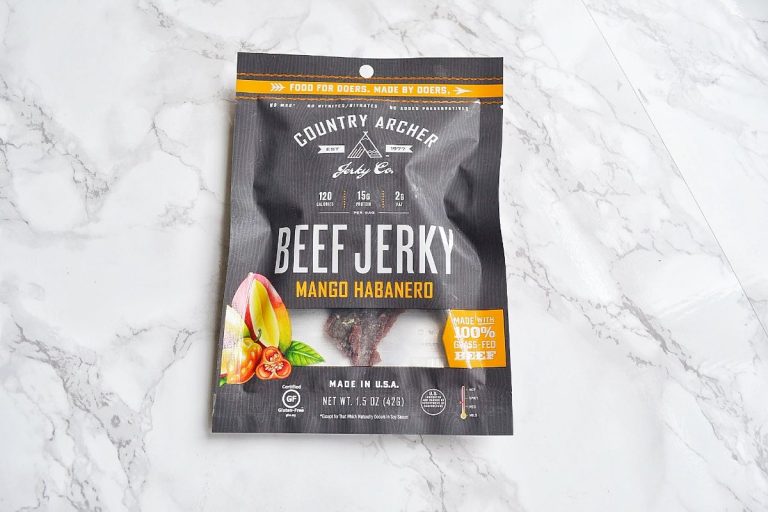 Zeigler's Apple Berry Carrot Fruit & Veggie Juice Blend ($3.99)
One glass of this juice blend contains 100% of your daily Vitamin C, as well as 3 grams of protein! It is quite sweet, and reminds me of V8 Juice – another blend that I love. This juice features purple carrot juice, which is chock full of antioxidants.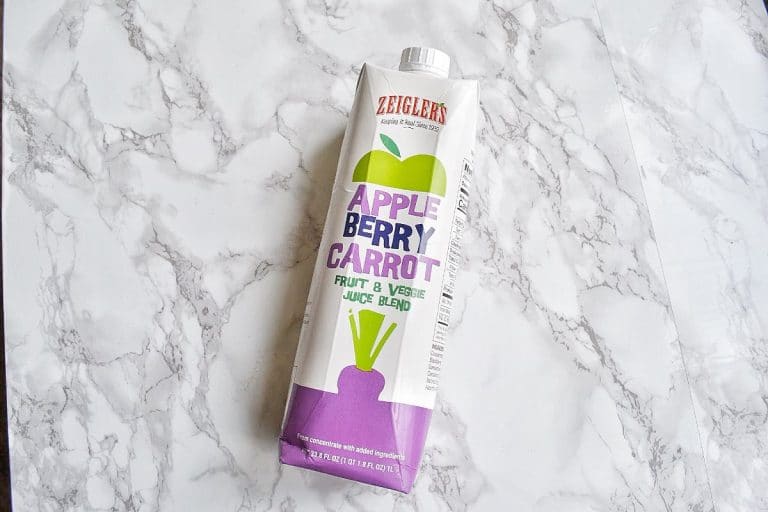 ALO Spring Aloe Vera Juice Drink ($1.99)
This aloe vera drink is sweetened with cane sugar, and contains juice from six berries. It also has real aloe vera juice and pulp, rather than powder. I have tried aloe vera drinks before, and I hate them. They taste fine, but the texture really bugs me. I will probably end up donating this drink.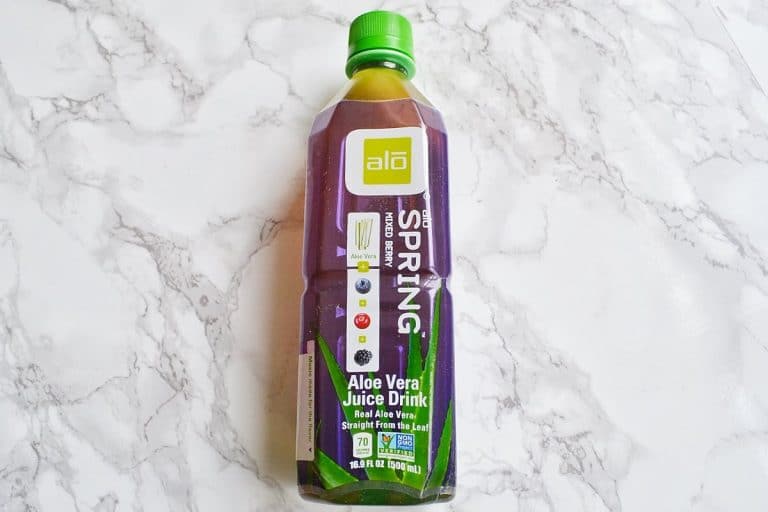 Fini Sweets Candies x3 (3.27)
My Degustabox contained three different bags of candy: Tongues Chewy Candy, Kollisions Chewy Candy, and Tornadoes Fizzy Chewy Candy. These were all way too sweet for me, so I gave them to my boyfriend. He loved them, especially the Shock Tongues Chewy Candy. He says the sweet and sour flavor reminds him of candy he ate as a kid.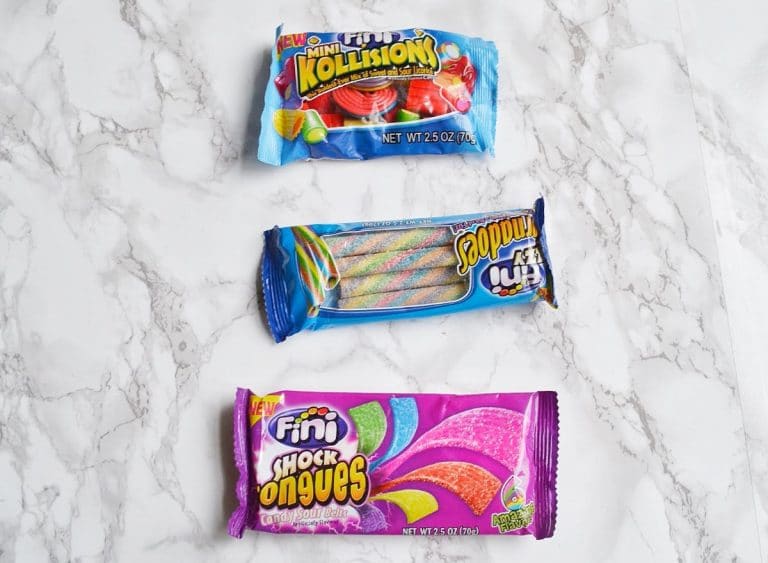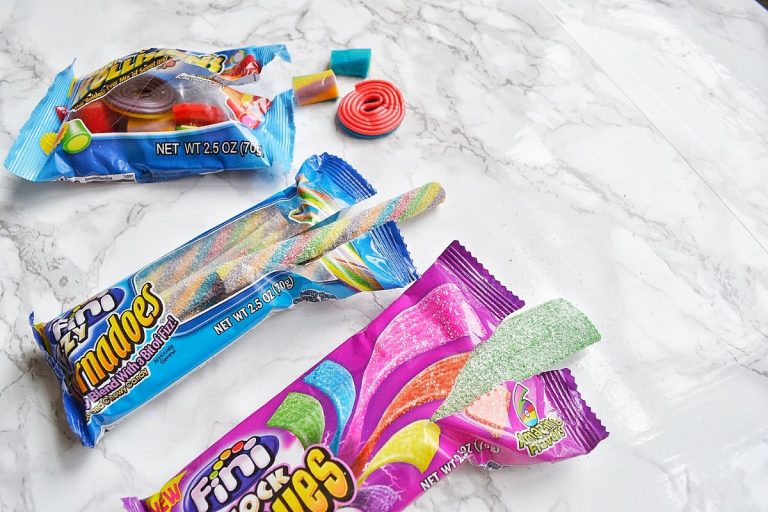 La Tortilla Factory Tortillas & Barbacoa Sauce ($7.18)
Remember that recipe for Smoky Slow Cooked Beef Tacos on the back of the information pamphlet? Well, these tortillas and the sauce mix are what Degustabox sent me to make the recipe. It was super easy – all I had to do was brown the meat, and add it with the sauce to a crockpot. 8 hours later, I shredded the meat and served it on the tortillas. I topped the tacos with a little quesco fresco and cilantro. It was so good! The barbacoa sauce was smoky and a little spicy. I definitely want to make this again!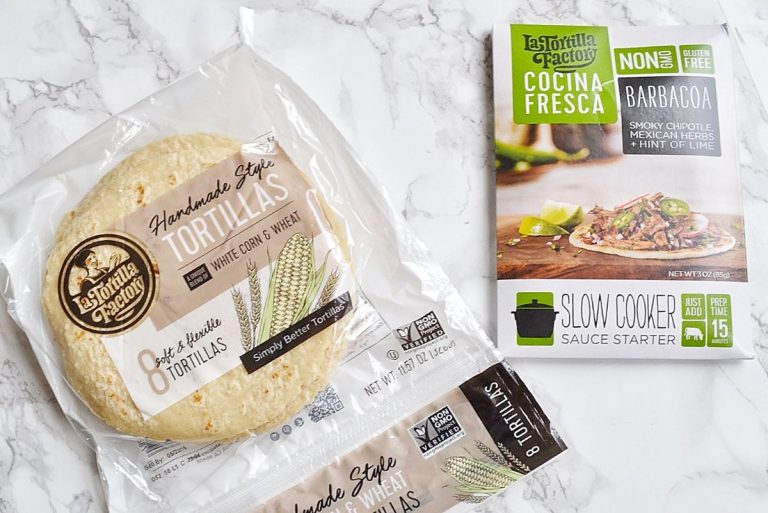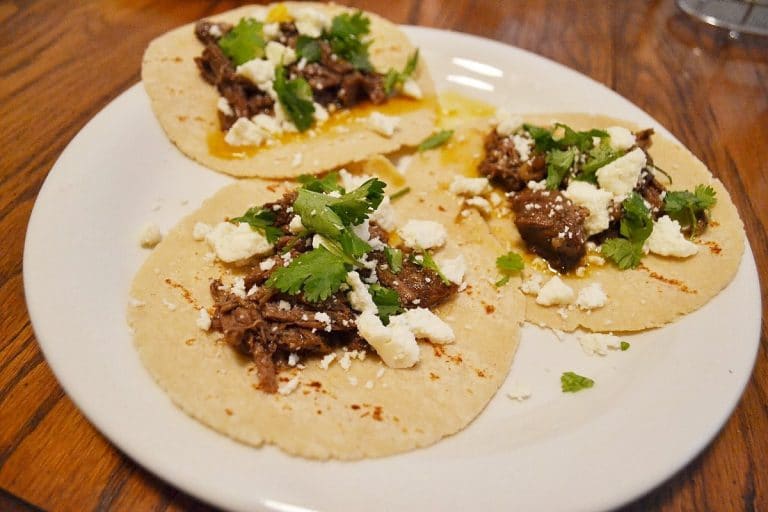 I loved testing out all the food in April's Degustabox! I liked most of the products, and I especially loved the tortillas and the barbacoa sauce. The box's total value was $30.63, whereas the subscription only costs $19.99. Keep reading for my final scores: