Degustabox is a monthly subscription box that sends 9-14 full sized food products to your doorstep. The boxes include a mix of items from popular brands, as well as some new food that hasn't yet hit the shelves. And, not only do you get to try new food products, but you also save money! The cost of the box is lower than the total value of the food inside. Each Degustabox costs $19.99, but there is currently a promotion where you can get $10 off your first box!
Today, I will be reviewing June's Degustabox. My snacks arrived in perfect condition inside a large cardboard box.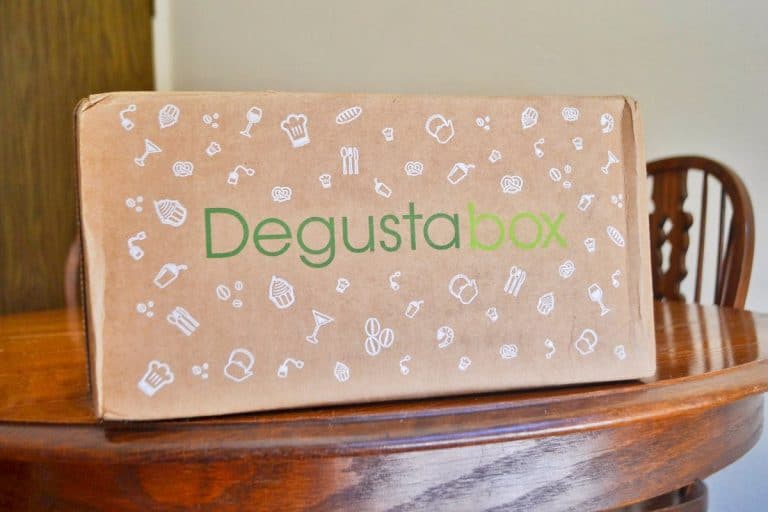 My Degustabox included a sheet with information about each product, such as prices and recipe ideas.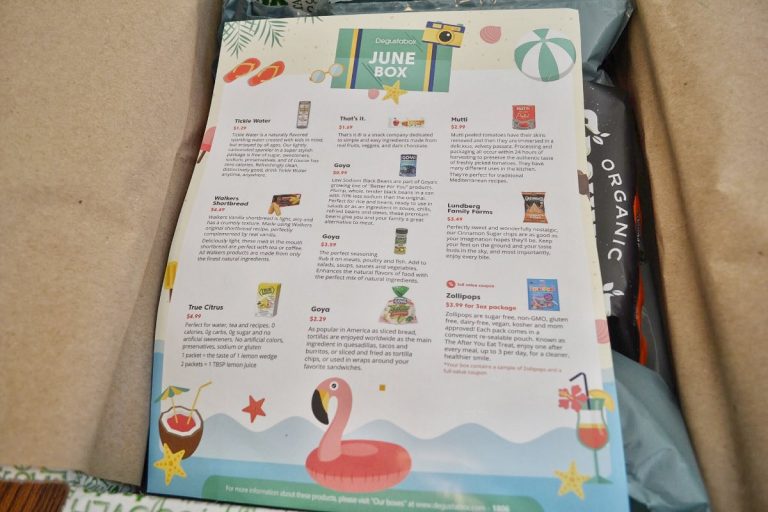 My box was absolutely packed with food! I love that Degustabox sends out full sized products instead of sample snack packs.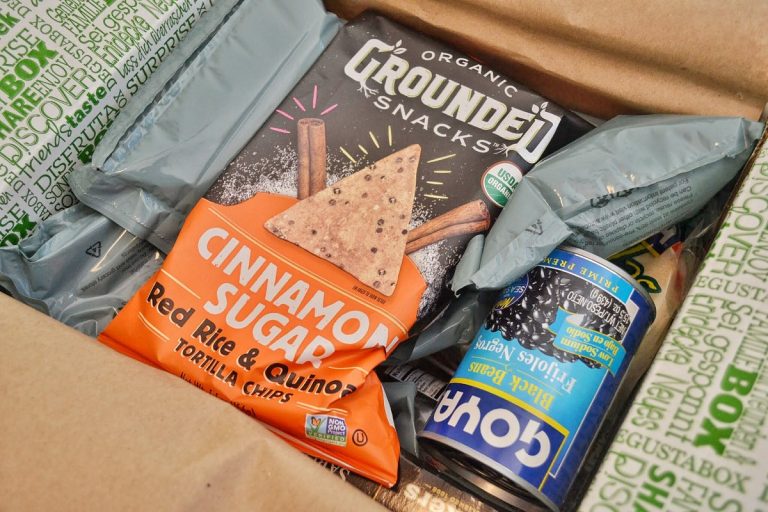 Here's a quick look at everything I received in my box: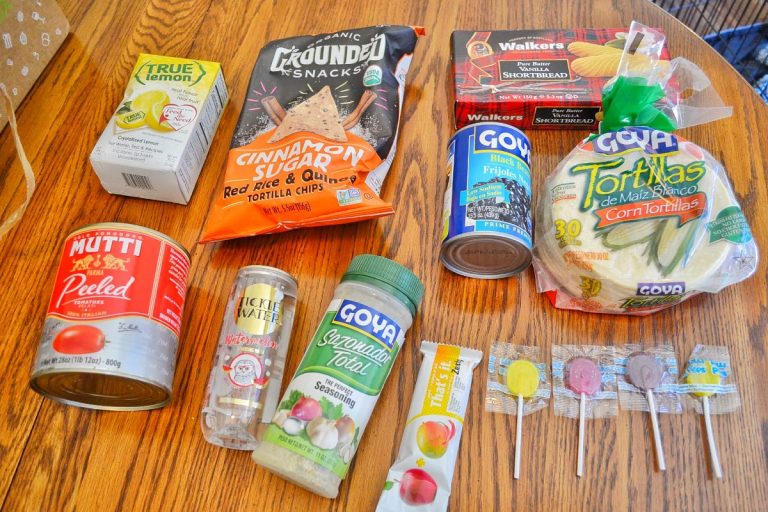 All right, let's go through each product!
Lundberg Family Farms Cinnamon Sugar Tortilla Chips ($3.49)
These cinnamon sugar tortilla chips are made with organic red rice and quinoa. They remind me of sweet potato flavored Sunchips, which I have been addicted to lately. I love how light and crisp these chips are, and they are subtly sweet. And, their entirely organic ingredients are much better for me than Sunchips.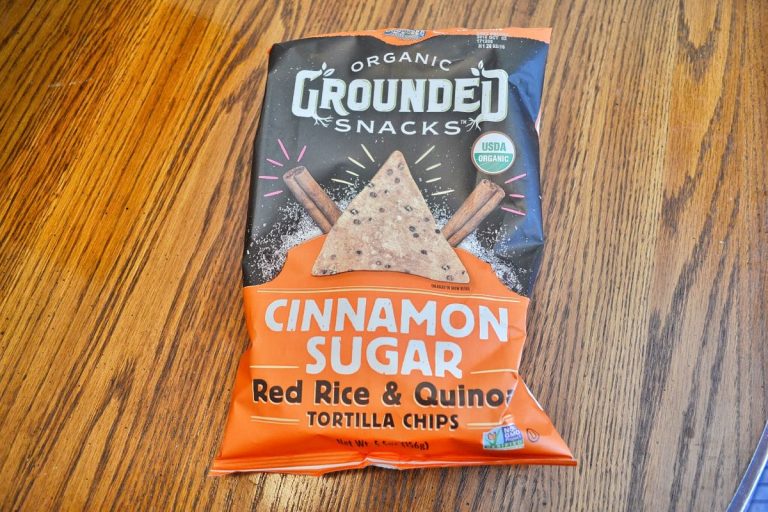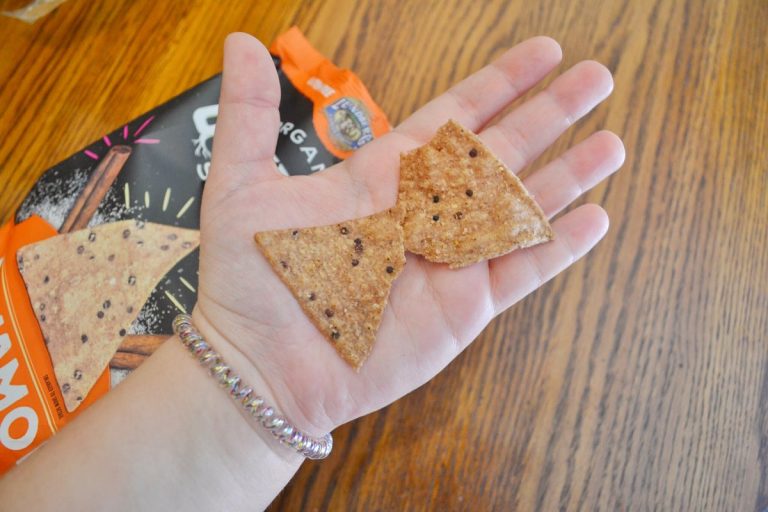 Goya Low Sodium Black Beans ($0.99)
I love Goya black beans, and I always keep a few cans of their black beans in my pantry. However, this is my first time trying their low sodium version. It contains 70% less sodium than their original black beans! I used it the other day while making chili. I really could not tell the difference. They have the same great taste, but are more heart-healthy.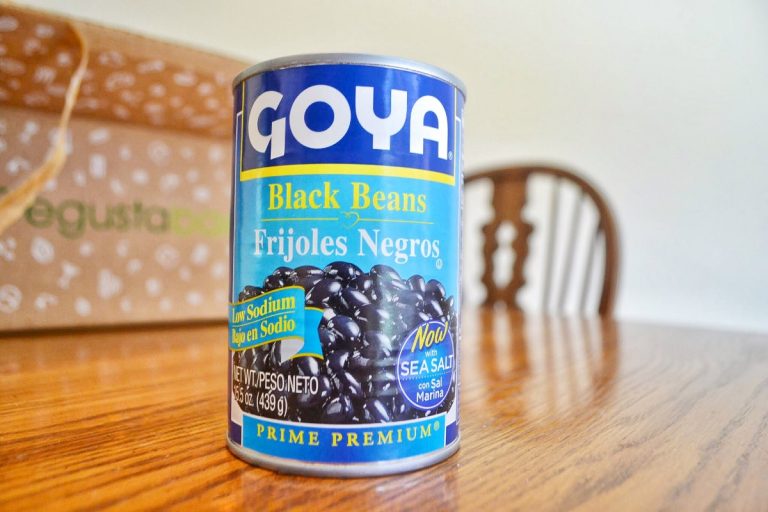 Mutti Peeled Tomatoes ($2.99)
These tomatoes are processed and packaged within 24 hours of harvesting, for optimal freshness. I also used this in my chili; the recipe called for crushed tomatoes, so I simply mashed these up. I really love the flavorful passata that the tomatoes were submerged in.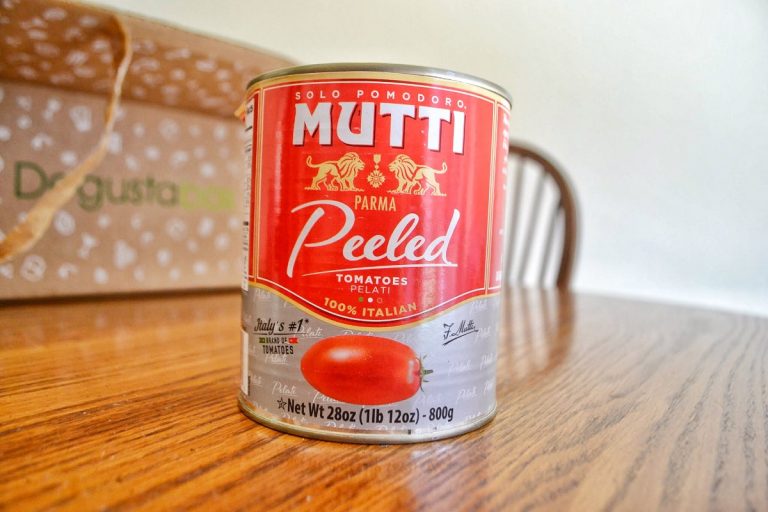 Goya Sazonador Total Seasoning ($3.59)
This seasoning blend contains granulated garlic and onion, salt, parsley, oregano, and cumin. It also contains MSG, which I try to avoid consuming. So, I will not be using this seasoning very often. I have an extensive collection of spices at home, so I can flavor my dishes without needing to add MSG.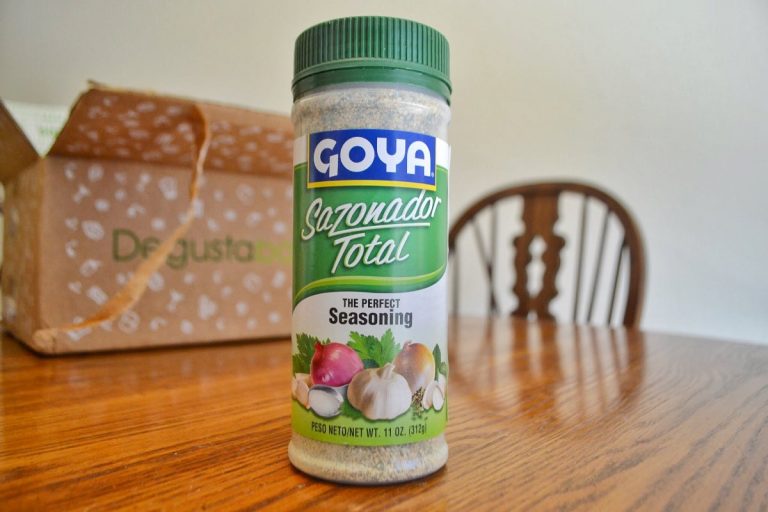 True Lemon ($4.99)
This is such a cool product! True Lemon contains crystallized lemon, and has no calories, carbs, sugar, or artificial sweetener. Most people mix it into their drinking water, but you can also use it to cook and bake. It is also an excellent source of Vitamin C; one packet contains 25% of your daily value!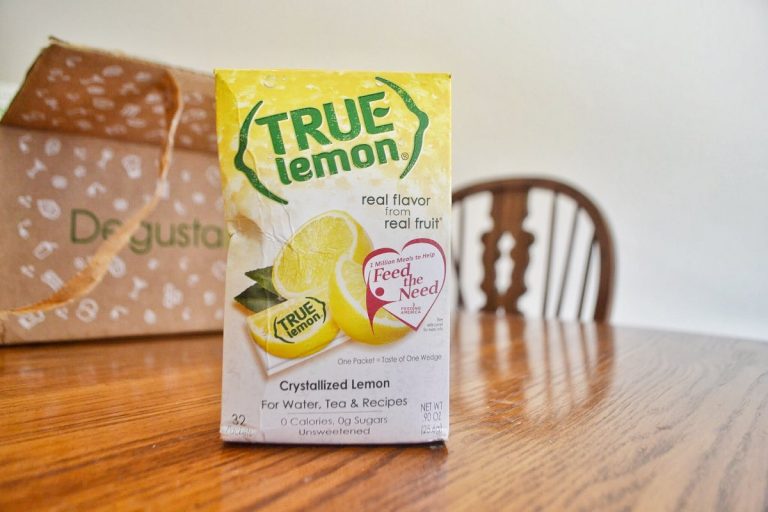 Walkers Vanilla Shortbread ($4.49)
I have such a sweet tooth, so this was my favorite product in the box. These shortbread cookies were rich and buttery, and a little crumbly. They melted in my mouth, and left me wanting more. Walkers is a Scottish company that has been producing shortbread since the 1800s. I can definitely see why they have stayed in business for so long!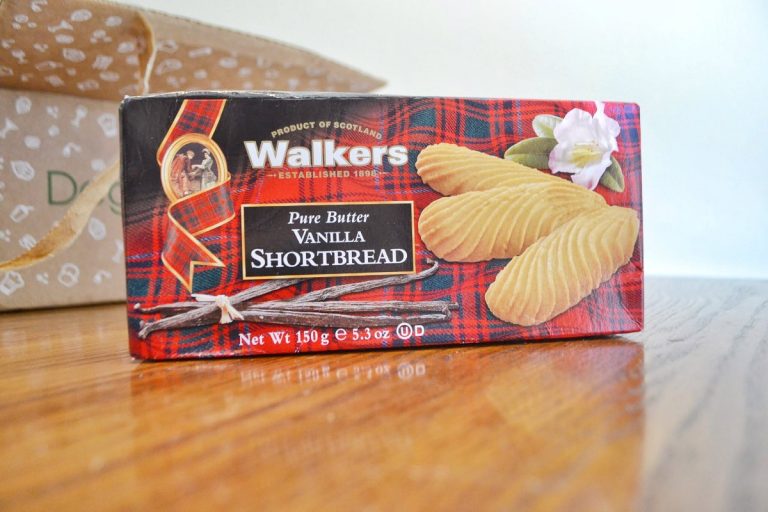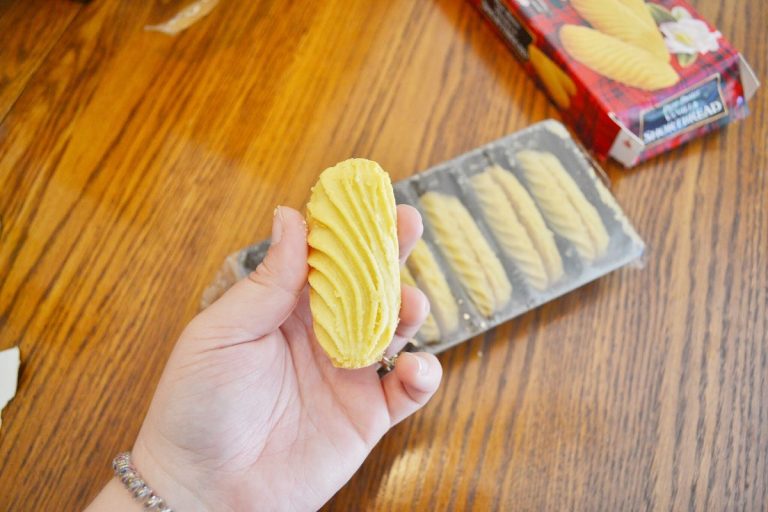 Goya Corn Tortillas ($2.49)
I have tried Goya corn tortillas before, and I just don't like them. I greatly prefer their wheat tortillas; something about the corn's texture just throws me off. However, my boyfriend likes corn tortillas, and he enjoyed using them to make tacos.
Watermelon Tickle Water ($1.29)
First, I love the packaging of this product. The little owl wearing glasses is just too cute! The water itself was also really nice. It is lightly carbonated, and flavored naturally. It is free of sugar, sweeteners, sodium, and preservatives – and has no calories. I do not drink sparkling water often, but I thought this was very refreshing.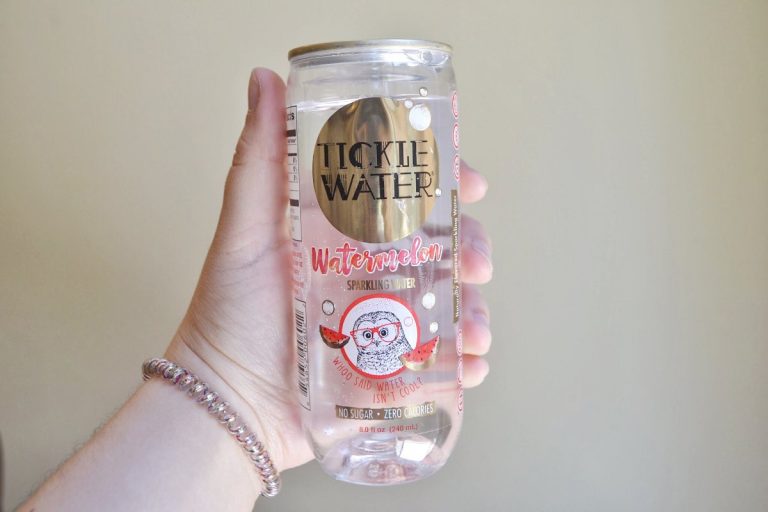 Zollipops (sample + $3.99 coupon)
Last month, Degustabox sent out a sample of sugar free taffy. This month, they sent out sugar free lollipos from the same company. These can actually help clean your teeth! Degustabox recommends enjoying one after every meal, up to 3 times a day. These are not sickly sweet like most lollipops, but have a subtle fruity flavor.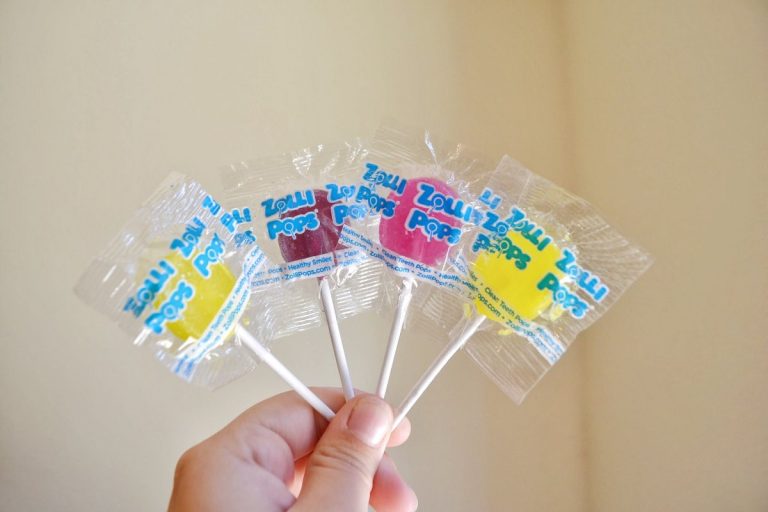 That's It Apple, Mango, Chili Bar ($1.69)
This whole food bar is packed with two servings of fruit, and is full of Vitamin C, Vitamin A, and beta-carotene. It is paleo, gluten free, and vegan. Unfortunately, I did not like the flavor of the bar and could not eat more than a bite. It was sour, and tasted strongly of tomato juice.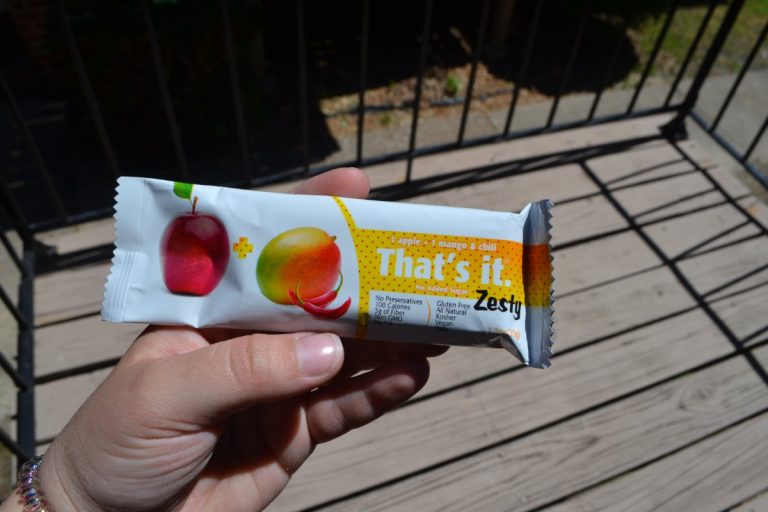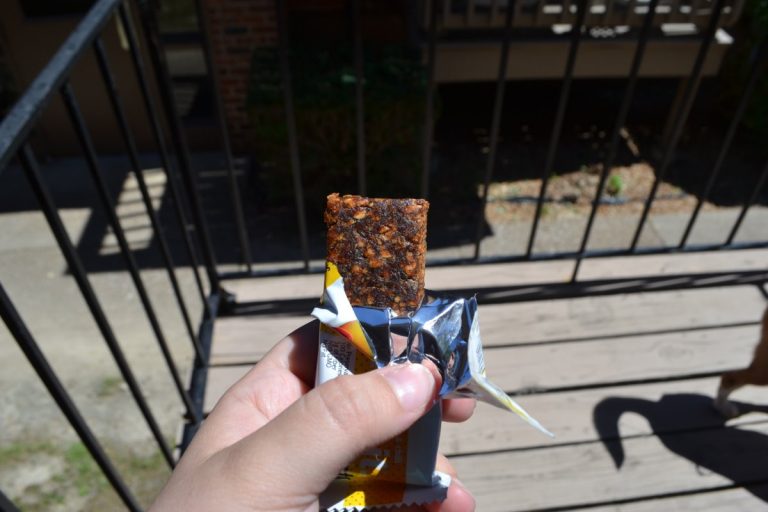 Even though I did not like the tortillas or the fruit bar, I still think this was a great month for Degustabox! I thought most of the products were delicious, and I especially enjoyed using the beans and tomatoes to make chili. June's box had a value of $29.80, which is higher than the $19.99 subscription price tag. Degustabox is a fun way to find new favorite food products, while still saving money.