Degustabox is a monthly subscription box that sends out 9-14 full sized food products and snacks. The boxes include a mix of items from popular brands, as well as some new food that hasn't hit the shelves. Not only do you get to try new food products, but you also save money! The cost of the box is lower than the total value of the food inside. Each Degustabox costs $19.99, but they are running a promotion where you can get $10 off your first box! Click here to sign up. 
Today I am reviewing May's box. My Degustabox shipped out in a large cardboard box, and all of the food arrived in perfect condition.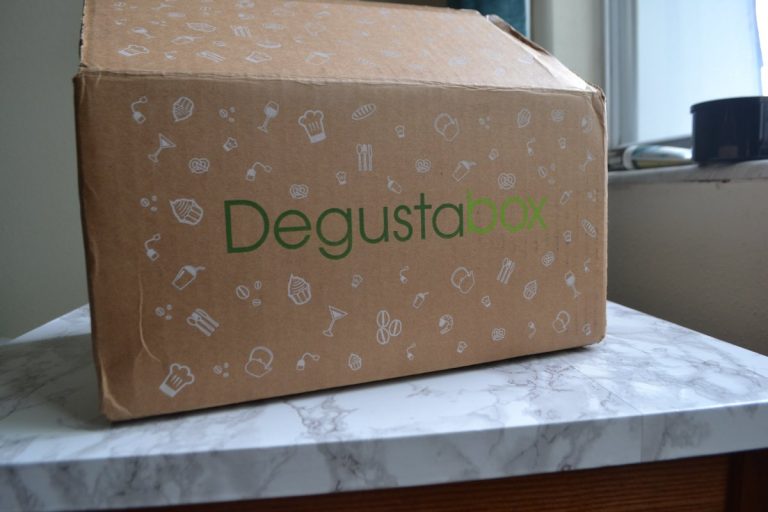 The Degustabox is always jam-packed with so many products! I love the variety of food they send out.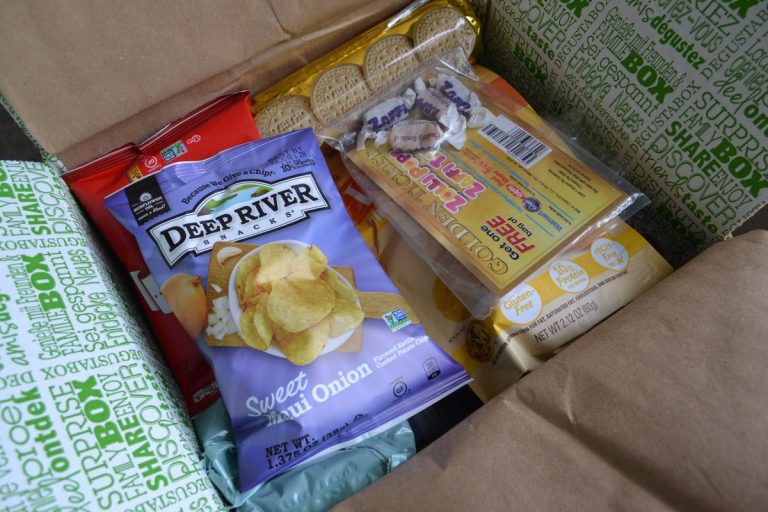 Here is a quick look at everything I received: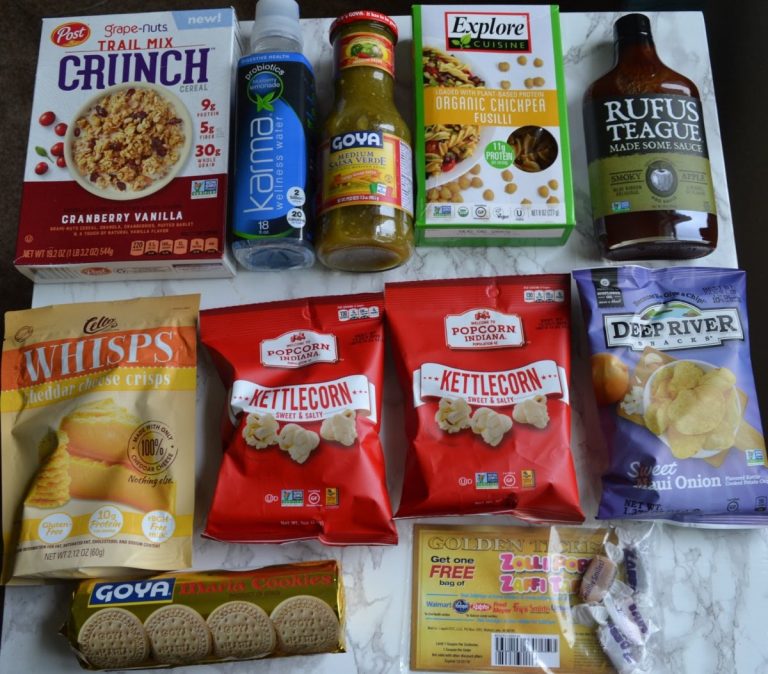 I received a total of 11 products, and they were a healthy mix of snacks and ingredients. My Degustabox also included an information sheet, which gave me an overview about each product.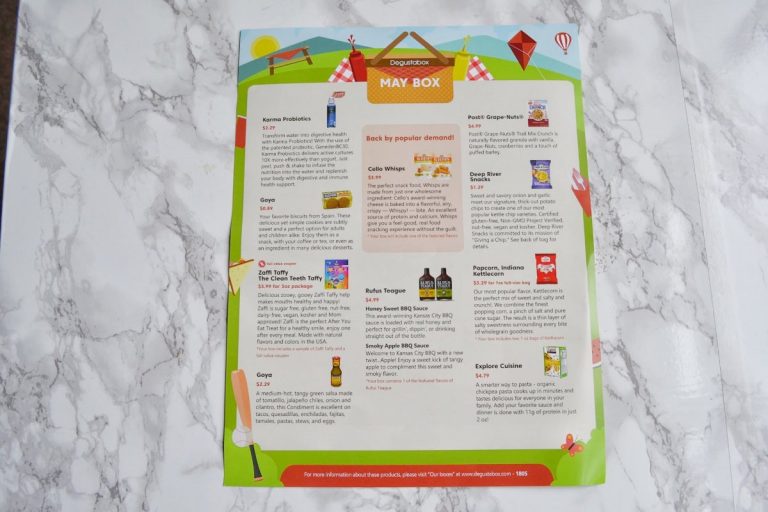 Let's take a look at each product I received!
Karma Probiotics Blueberry Lemonade ($2.29)
This is a tasty drink that uses patented probiotic Ganeden BC30 to deliver active cultures even more effectively than yogurt. You simply push the cap to release the probiotic powder into the water, and shake it up! I was a little hesitant about drinking this, because I thought the probiotics might give it a weird taste. However, I really liked the blueberry flavor and drank it pretty quickly.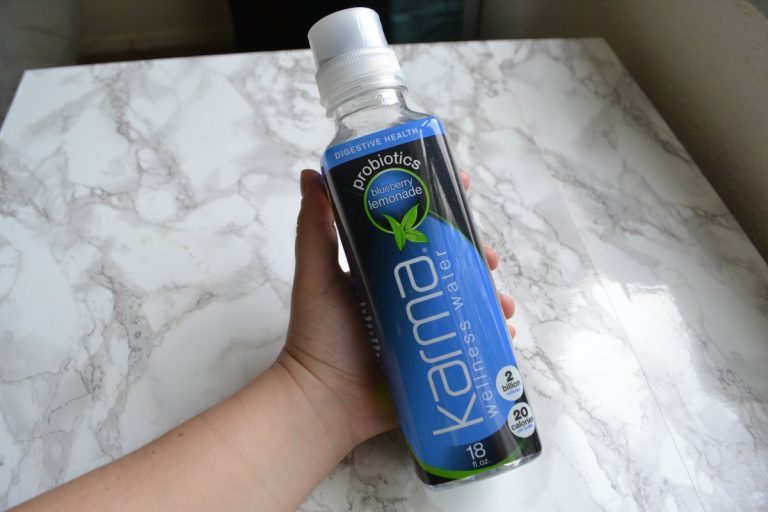 Popcorn Indian Kettlecorn x2 ($0.94)
I also received two 1 oz bags of kettle corn! I love snacking on popcorn, and these were both gone within 24 hours of opening my box. They melted in my mouth and were the perfect mix of sweet and salty.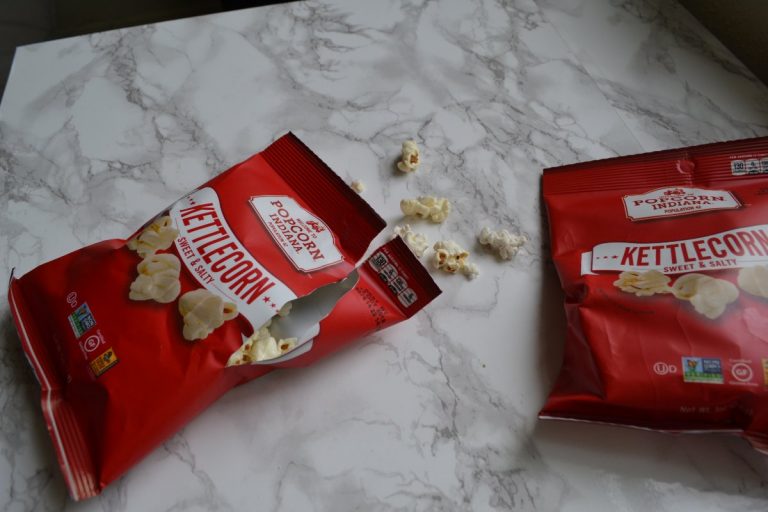 Deep River Snacks Sweet Maui Onion Chips ($1.29)
Keeping with the sweet and salty theme, Degustabox sent me a bag of thick cut kettle chips that are crisp and salty, but also slightly sweet from the Maui onion. These are Non-GMO, vegan, and kosher – a snack you can feel great about. The chips taste wonderful, and my boyfriend and I fought over them down to the last crumb!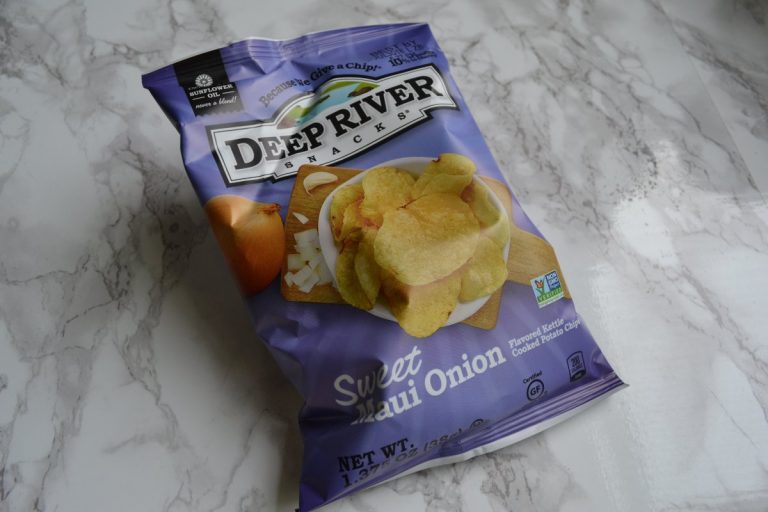 Post Grape Nuts Cranbery Vanilla Trail Mix ($4.99)
This mix of grape nuts and puffed barley is sweetened with cranberries and vanilla, and I have really been enjoying it over yogurt. Not only is it tasty, but it provides a great start to your day with 9 grams of protein and 5 grams of fiber.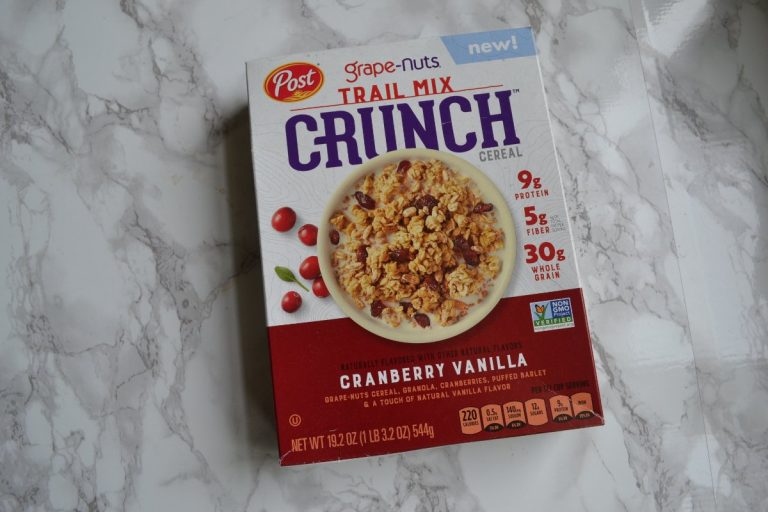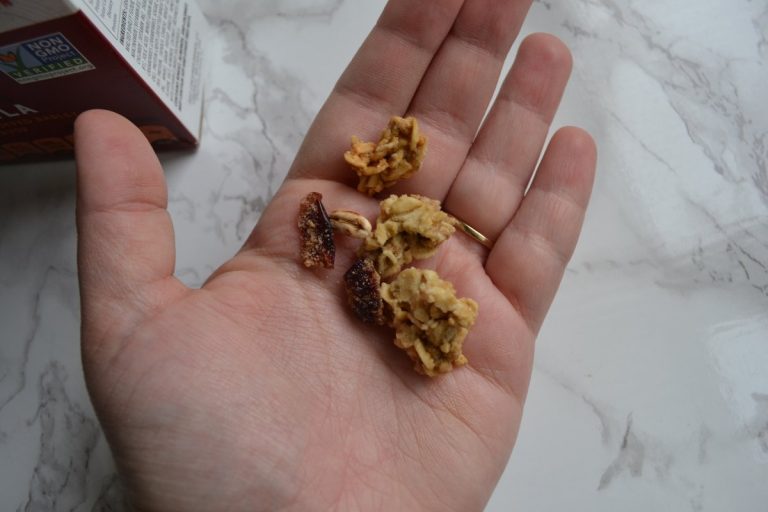 Goya Salse Verde ($2.29)
I always try to keep a jar of salsa on hand, so I was really excited to receive this! I cooked it up with some beef chuck, and made salsa verde beef tacos. I am used to mild salsa, but the medium spice level wasn't too strong. It was flavorful, fresh, and very tasty.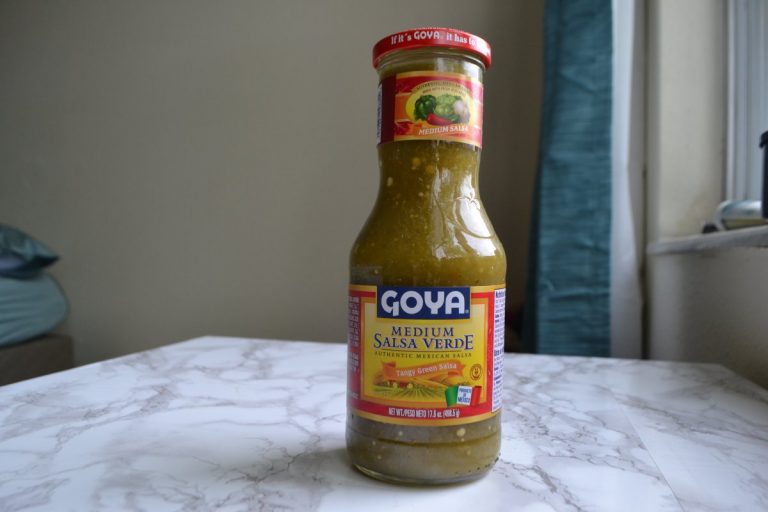 Explore Cuisine Organic Chickpea Fusili ($4.79)
I have never tried chickpea pasta before, but I found it tastes the same as regular pasta but just has a chewier texture. I cooked this according to the package instructions, and then baked it in a 9 X 13 casserole dish with spaghetti sauce, browned Italian Sausage, and mozzarella cheese. It made such a delicious meal! I could barely even tell that it was chickpea pasta.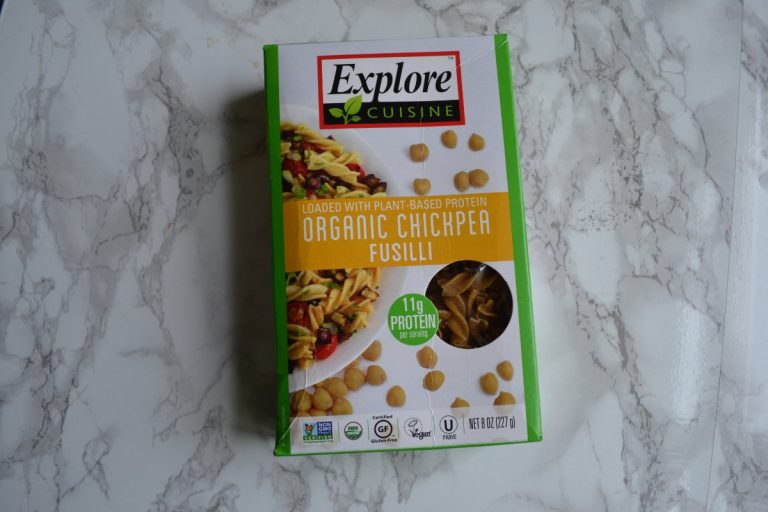 Goya Maria Cookies ($0.89)
Another product from Goya! These are quite mild biscuits that make a great snack, and are even better with coffee.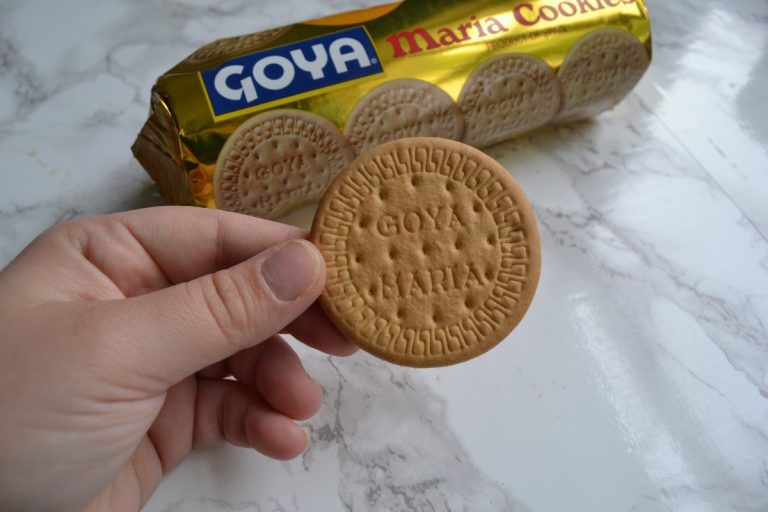 Rufus Teague Smoky Apple BBQ Sauce (4.99)
Subscribers received either Smoky Apple or Honey Sweet BBQ flavor. I actually hate BBQ sauce, so I will donate this to a food pantry. I know somebody will definitely enjoy this sauce! It sounds like a high quality item; it is sweet and smoky with a kick of tangy apple.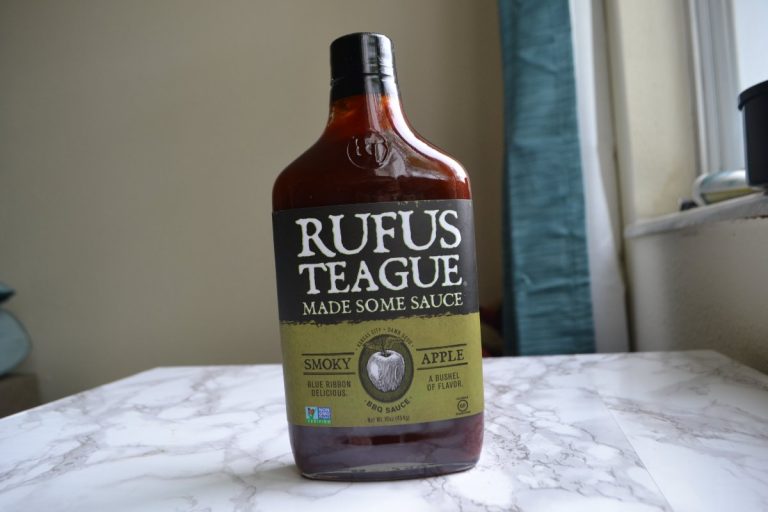 Cello Whisps Cheddar Cheese Crisps ($3.99)
This is actually one of my favorite snacks, and I usually buy a bag every week. I was so happy to see this in my Degustabox! The crisps are made from 100% cheddar cheese, and they are super crunchy and satisfying.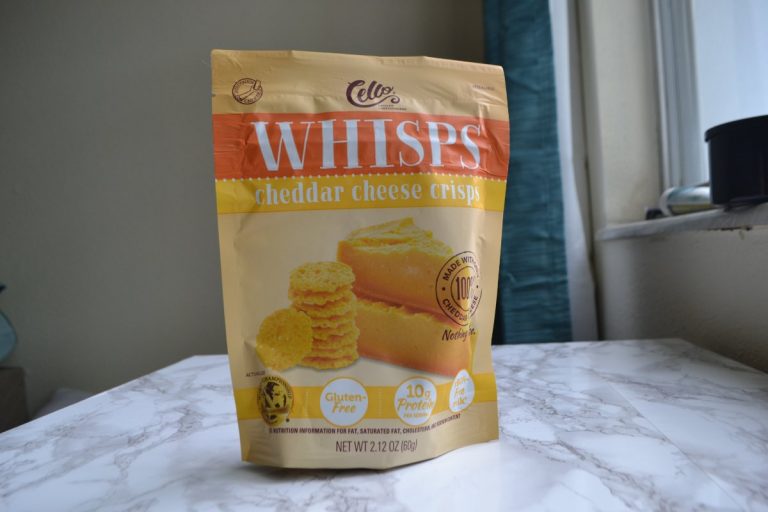 Zaffi Taffy (sample + coupon worth $3.99)
These taffies are sugar free, gluten free, nut-free, dairy-free, vegan, and kosher! You would think they wouldn't taste good, but I really like them. They remind me of Laffy Taffy, except easier to chew and less artificial tasting.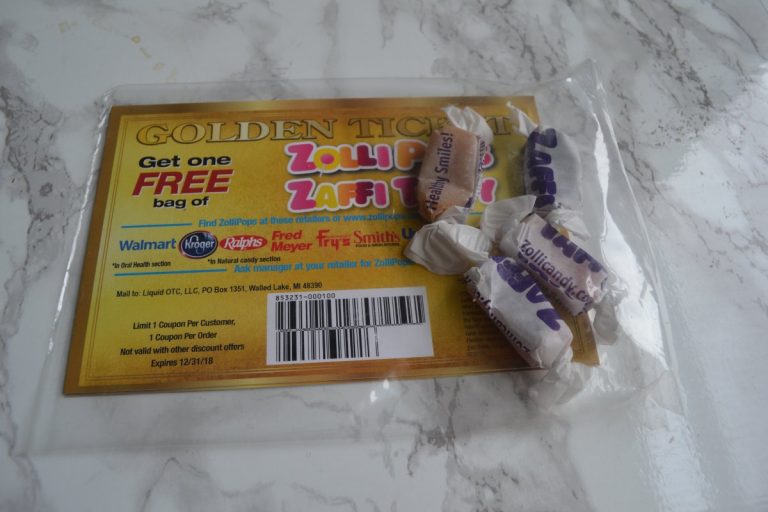 This was my second time trying Degustabox, and I enjoyed it even more than last month! All of the food products were great quality, and I especially enjoyed the ingredients such as fusili pasta and salsa verde. The box had a total value of $30.45, whereas the cost of the subscription is only $19.99. Because of this box, I didn't spend any money on snacks at the grocery store for two whole weeks! I love this box, and I recommend it for anybody who wants to try new snacks without spending a lot of money.