Degustabox is a monthly subscription service which contains 10-15 surprise food products with each box. The items in each monthly box are carefully selected from name brands and contain new flavors. Every box gives you a new option to think about the next time you're looking for a break in your eating routine.  It's a no commitment subscription plan for only $19.99 per box which includes shipping. Each month you'll receive a lot of goodies at a price which is less than what you would see in the stores. With today's Degustabox review, we're unboxing the Degustabox September 2016 food and snack box.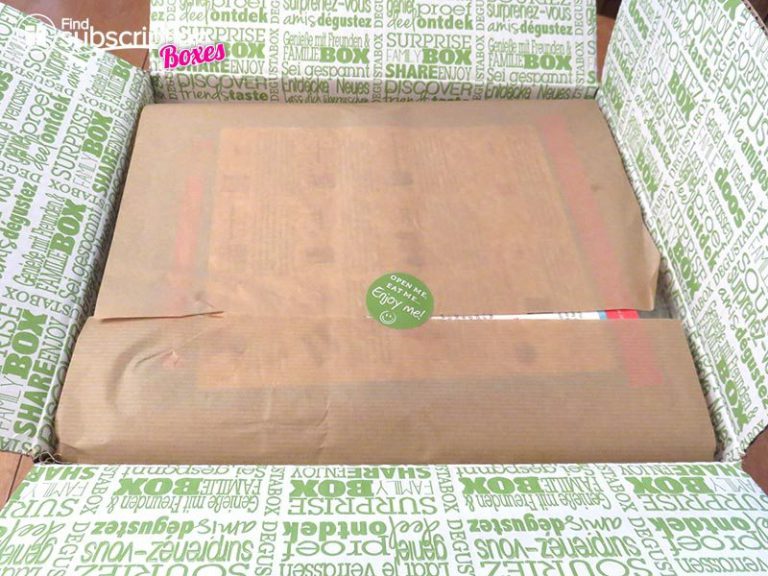 Inside the Degustabox September 2016 Snack Box
In our September Degustabox, we received 12 brands of foods and snacks. Several included multiple flavors and/or products.

Hak's: one pack of sauce to create a one pot meal.
Add one pound of your favorite protein to create a meal. We received the rustic ratatouille made with ripened chunky tomatoes and herbs de provence. Makes a tasty meal in little time. 1 pouch.
PopCORNers: chips made from popped corn.
Gluten-free, non-GMO, and vegan for lots of flavor and crunch with none of the guilt from snacking. We received the Carnival Kettle flavor.
Nando's Peri-Peri: chili sauce from the restaurant with the same name
This is used in their famous chicken dish. Made with African Bird's Eye chili and a blend of lemon, garlic, onion and spices, it's Kosher, Halal, gluten-free, and natural.
Sparkling Bitters: flavored sparkling waters with bitters.
All-natural, the tonic bitters gives the water a distinctive and refreshing taste with Zero calories, Zero sugar, and Zero sodium. 1 bottle received, flavor will vary.
Zollipops: pops and drops
Help reduce tooth decay and dry mouth in children. Created by an 11-year-old girl, Alina Morse, the drops are sugar-free, gluten-free, vegan, and kosher with natural flavors and colors. Made in the USA. Perfect for after a meal, they contain stevia, xylitol, and erythritol.
Sam Mills Gluten-Free Corn Quinoa Fusilli: 100% natural
Free from the following allergens: wheat, soy, egg, dairy, tree nuts, fish and shellfish. Non-GMO and kosher. 1 box of pasta.
Michel et Augustin: butter cookies with French savoir faire.
Made in France for 10 years using fresh butter, eggs, brown cane sugar, and sea salt in addition to other ingredients. Non-GMO. 2 boxes, various flavors.
Toosum: gluten-free oatmeal bar that's also non-GMO and no artificial ingredients.
Only 100 calories, low in sugar—no refined sugars—to give you a tasty and healthy snack. 1 bar, flavors will vary.
English Provender Co. jarred condiments
Clean, all-natural, premium ingredients in a glass jar. Made in small batches in England since 1979. Non-GMO, Vegetarian, gluten-free. We received 3 jars with chutney and lemon curd of various flavors.
BustaNUT: top quality peanuts with unique flavors to satisfy.
2 packs received, various flavors. Shelled peanuts from the USA.
Entenmann's Little Bites: chocolate chip mini muffins in the perfect size for snacking or lunchbox add-in.
0g trans-fat, no HFCS, and contain real chocolate. 1 pouch of 4 mini muffins.
Post Honey Bunches of Oats with Real Strawberries cereal (not pictured)
Crispy whole grain flakes combined with crunchy granola clusters, and a touch of honey for sweetness. Also available in Honey Roasted, Almond, and Vanilla flavors. Contains no HFCS.
Degustabox September 2016 Box Review Wrap-Up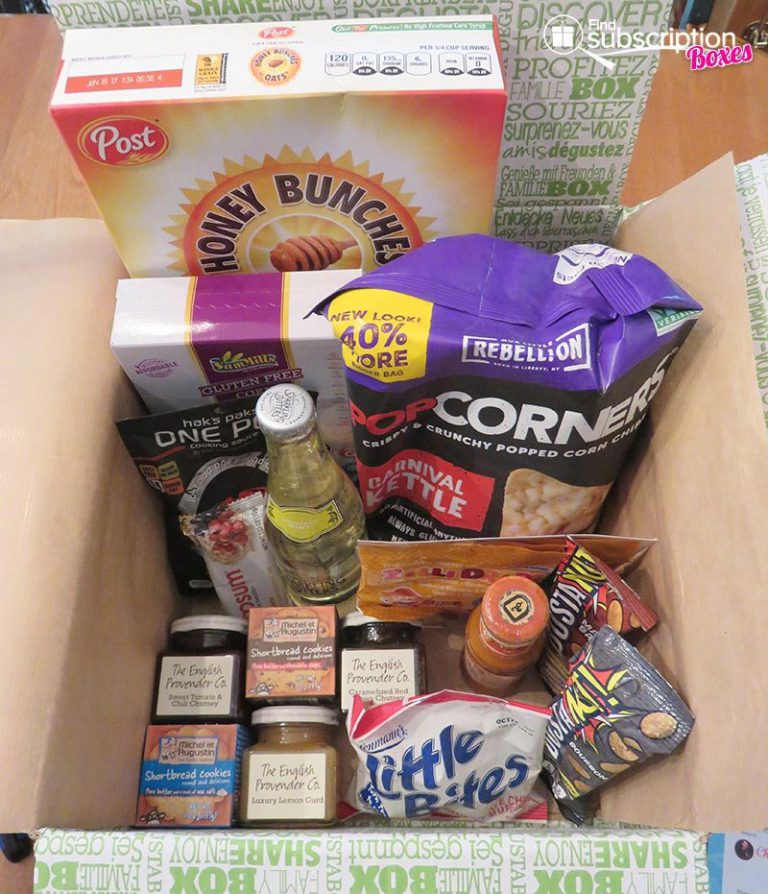 Now available in the USA, Degustabox is a great box of snacks each month, and you can earn Degusta points toward free boxes through spreading the word by referring friends, surveys, and gifting box subscriptions. Degustabox also provides recipe ideas that use the new food products included in each snack box. This monthly snack subscription box delivers a great value of food items and a surprise in each box.
What was your favorite food item from the Degustabox September 2016 box?
Degustabox 50% Off Coupon Code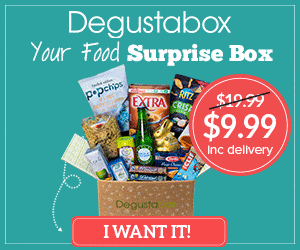 Try new flavors and delicious foods and drinks with Degustabox! For a limited time, new box subscribers can use Degustabox promo code AERHM to save 50% off your 1st Degustabox.