Emma & Chloé is a jewelry subscription box  that ships out one French designer piece each month. The jewelry pieces typically range in value from $50 to $200, and are plated in gold or dipped in silver. When you sign up, you can choose whether you would like to receive silver or gold jewelry, and whether you would like to receive earrings or clip-ons.
Emma & Chloé has four subscription options:
The Curious: $35/month
The Adventurous: $99/ 3 months ($33 per box)
The Daring: $186/6 months ($31 per box)
The Passionate: $348/12 months ($29 per box, and 2 free boxes)
Today I will be reviewing the January 2019 box!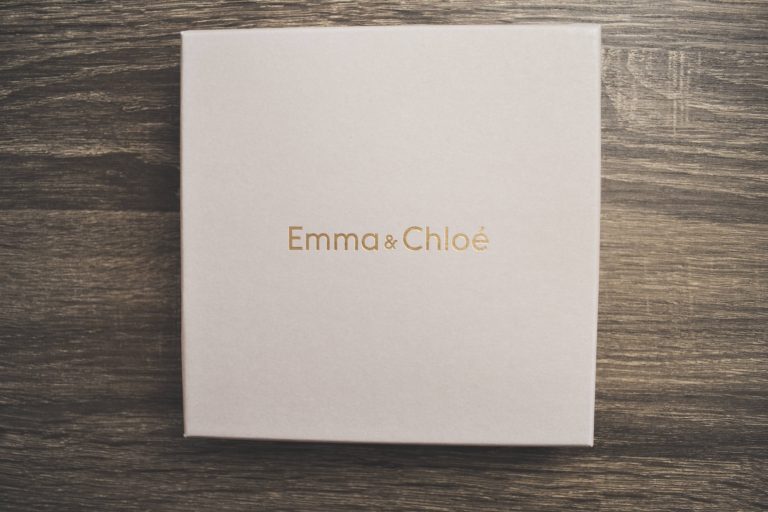 This month's piece of jewelry was packaged in a cute salmon drawstring bag. Emma & Chloé always has understated but beautiful packaging.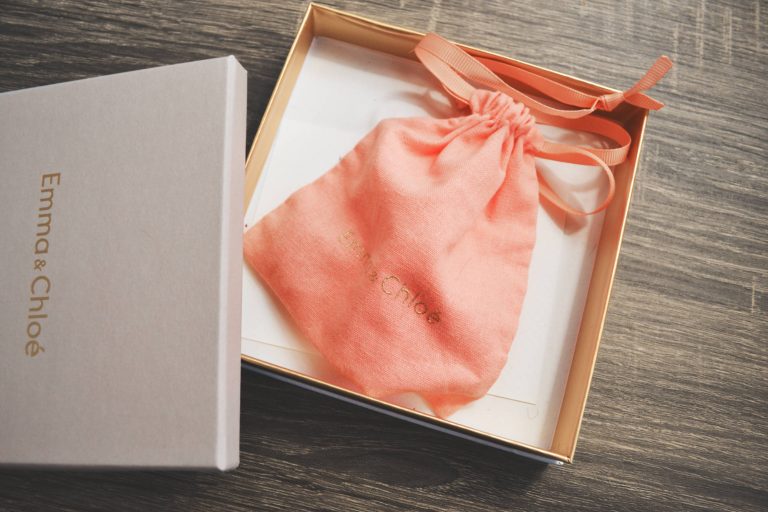 The box included a card with jewelry care information on one side, and a certificate of authenticity on the other side.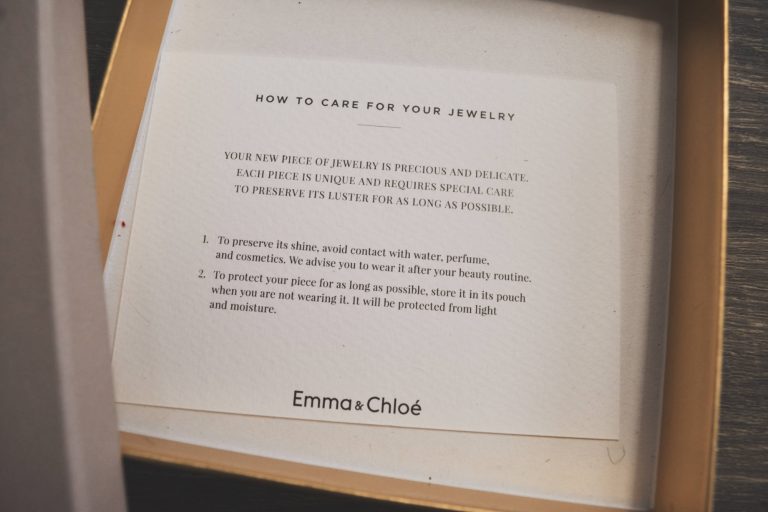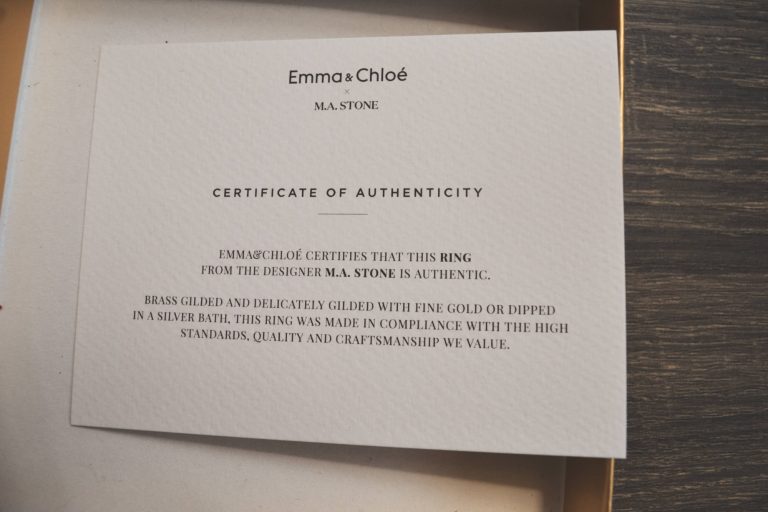 This month's featured piece of jewelry is a stunning ring from the designer M.A. Stone. It is called a "One Claw Ring" and is definitely a statement piece. This ring has two circlets that are embossed with beads, and a center "claw" that only partially covers your finger. The ring has an edgy feel, and easily makes any outfit feel a little bad-ass. This ring is worth $100, which is quite a good value!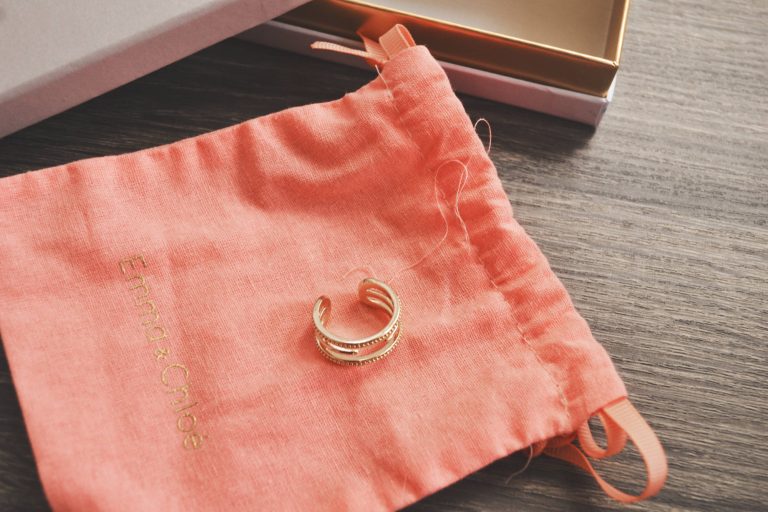 The ring is quite large, but the cut-outs keep it from looking chunky. I have tiny fingers, so I normally don't like to wear thick rings – but this style works!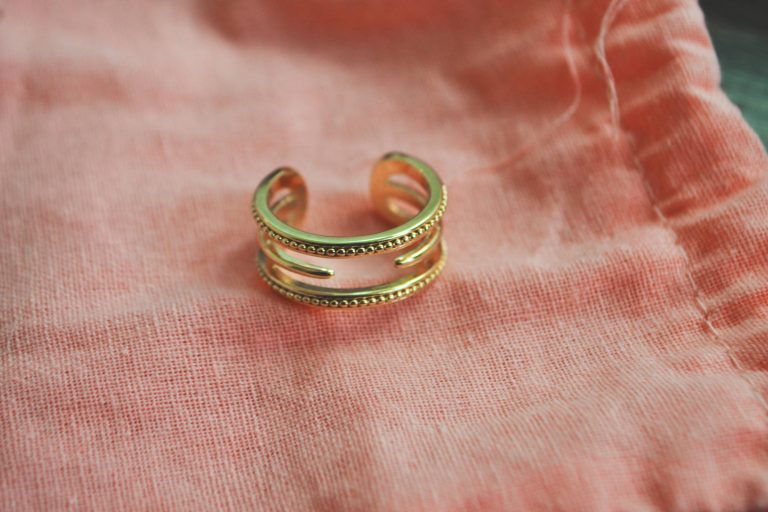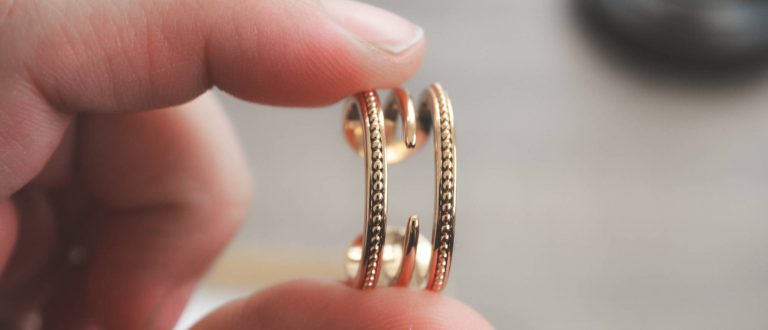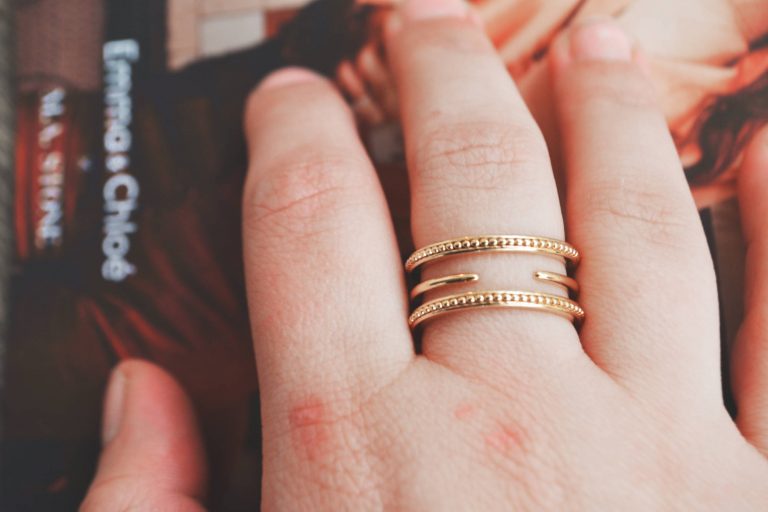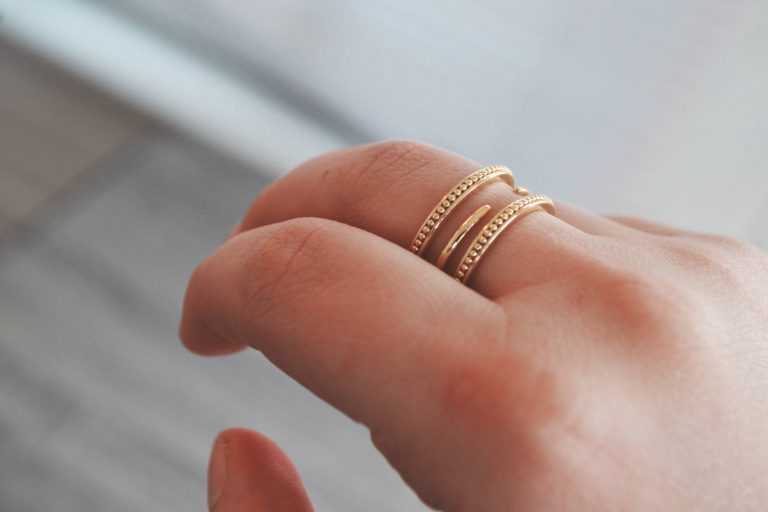 The back of the ring is open, and is easily adjustable. Normally the back of rings are quite plain, but this one is almost a statement of its own. I love the way the beaded circlets meet in a semi-loop! The front of the ring feels edgy, but the back looks vintage.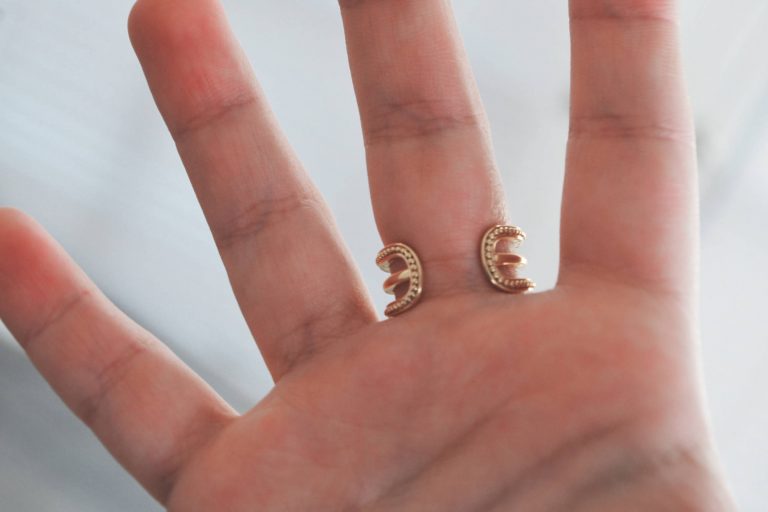 Emma and Chloé also included a magazine containing information about the ring, styling advice, a jewelry wishlist, and an interview with the designer. It's quite fun to flip through these magazines, and drool over the gorgeous jewelry.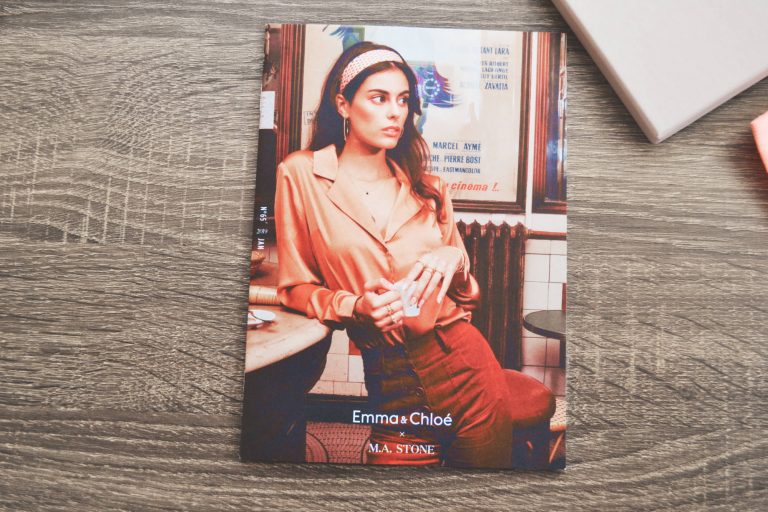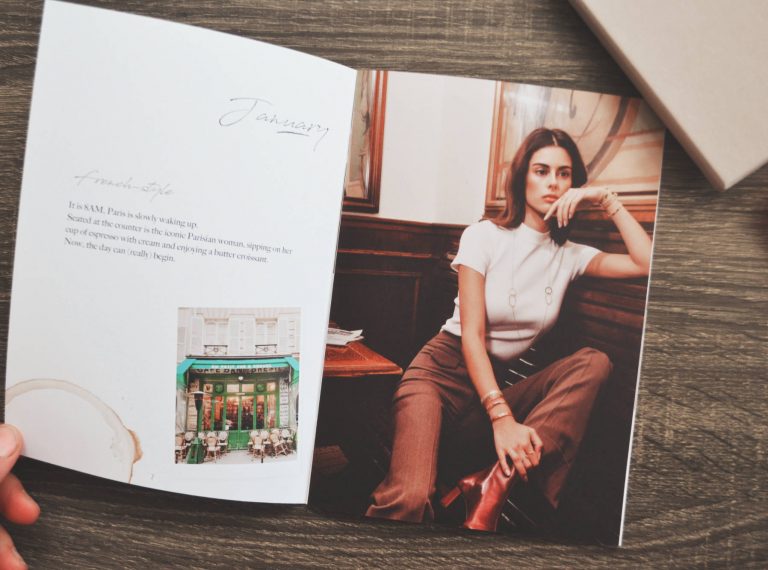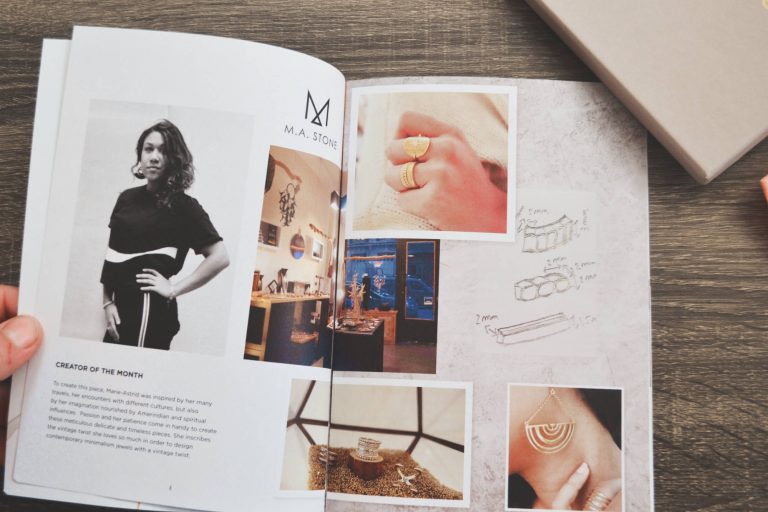 This ring is totally unique, and well represents the quality and aesthetic of jewelry you receive from this subscription. The value is amazing – a $100 ring for only $35! This is an affordable way to discover designer jewelry.