Emma & Chloé is a jewelry subscription box  that ships out one French designer piece each month. The jewelry pieces typically range in value from $50 to $200, and are plated in gold or dipped in silver. When you sign up, you can choose whether you would like to receive silver or gold jewelry, and whether you would like to receive earrings or clip-ons.
Emma & Chloé has four subscription options:
The Curious: $35/month
The Adventurous: $99/ 3 months ($33 per box)
The Daring: $186/6 months ($31 per box)
The Passionate: $348/12 months ($29 per box, and 2 free boxes)
Today I will be reviewing Emma & Chloé's September box! It arrived in a small, sturdy cardboard box with a neutral color scheme.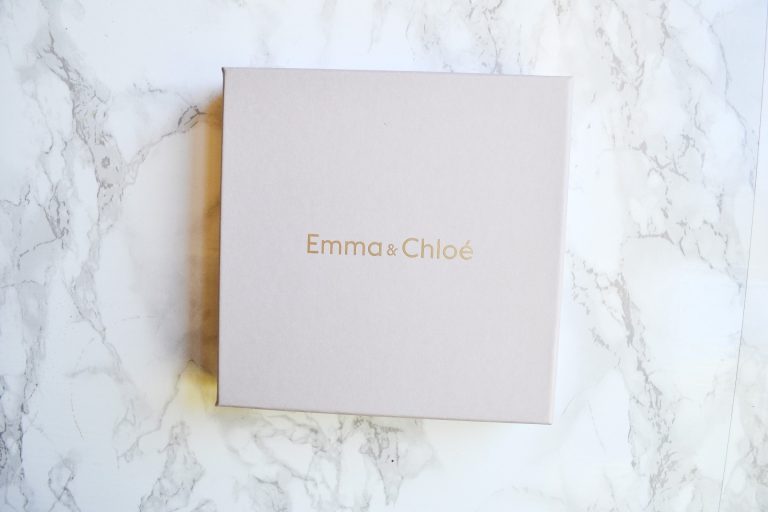 This month's piece of jewelry was packaged inside a grey drawstring bag. I always keep these bags and store my jewelry with them! They are delicate and cute, and I really love that they have the Emma and Chloé logo.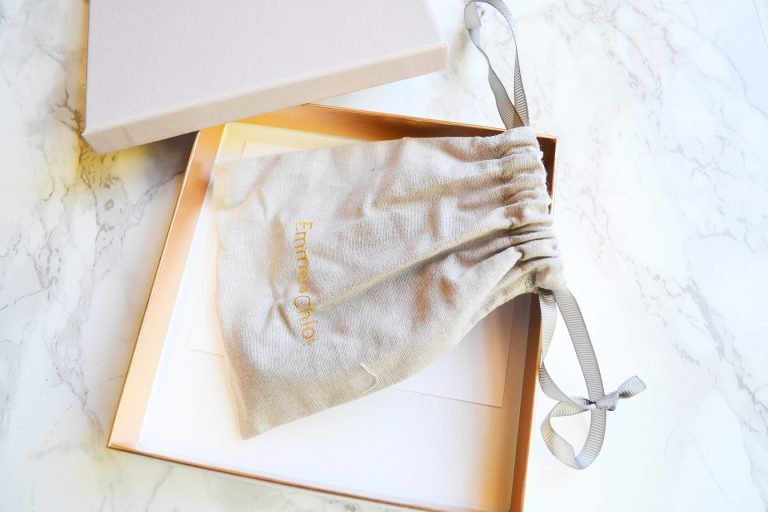 Have a peek inside! The box did not include packing material, but as you can see the jewelry arrived in great condition.
Each Emma & Chloé box comes with a booklet that tells you a little bit about the jewelry and the designer. Here's a look inside: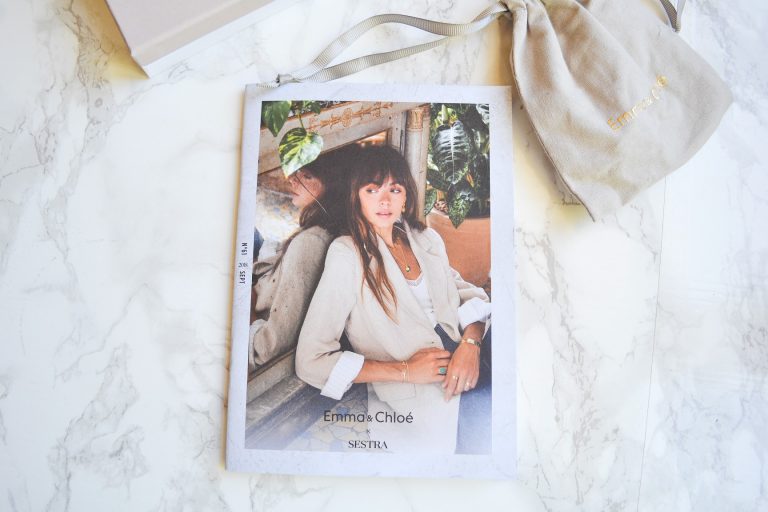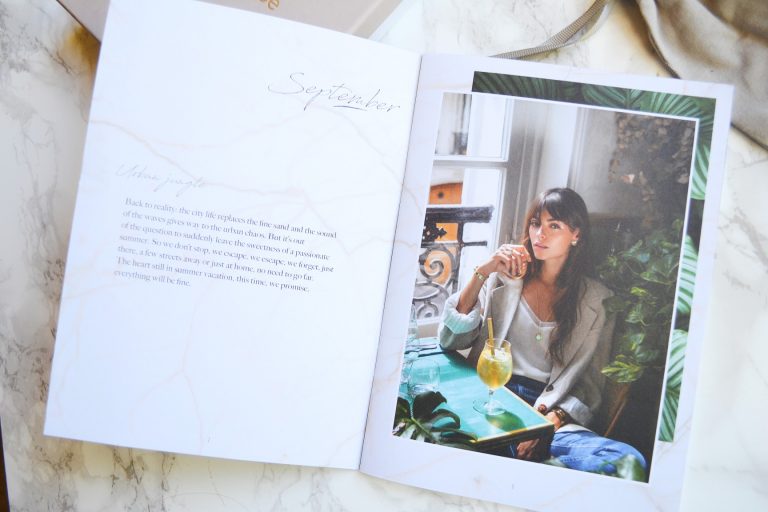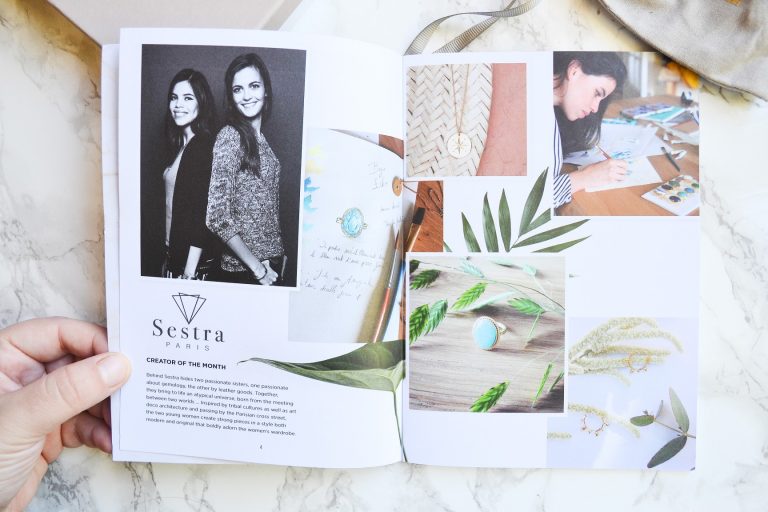 I really enjoyed learning about this month's designer, Sestra. They are a sister duo; one is passionate about gemology, and the other about leather goods! Their jewelry is inspired by tribal cultures and art deco architecture.
September's piece of jewelry is an Echo Ring by Sestra, and it has a retail value of $99. This beautiful ring is set with a large jade stone, and features a twist setting and an adjustable band. My ring is made of brass, and coated with gold. I found it interesting that the ring shown in the information pamphlet looks different. It seems as if the one we were supposed to receive does not have an open back, and has marbling rather than a solid turquoise color.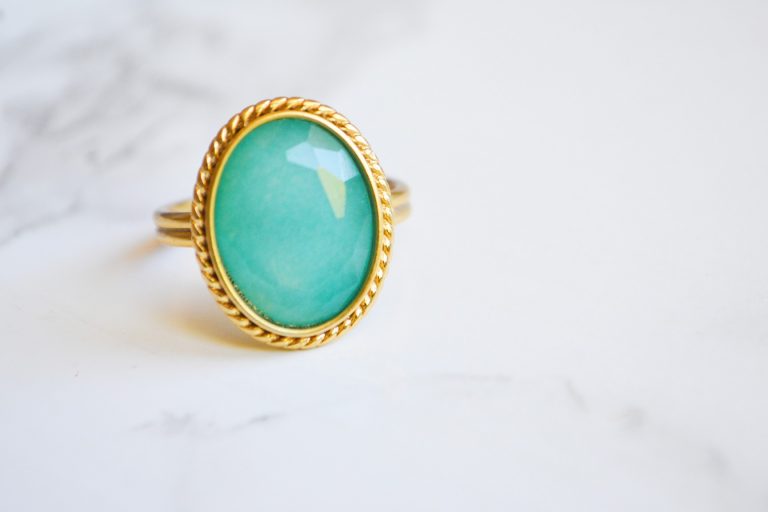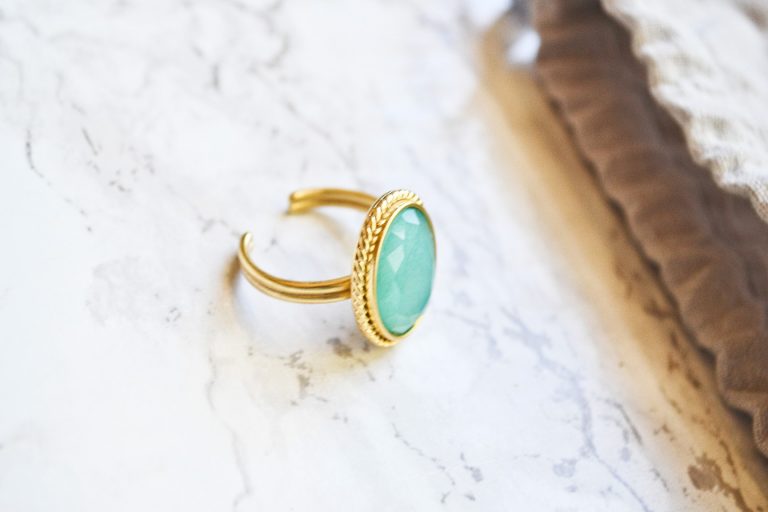 Here is what the ring looks like on my finger! I have little chubby fingers and wear a size 7.5, so I am very thankful for the adjustable band. There is still plenty of room, and I would hazard a guess that this could fit up to a size 10. I think the ring is very flattering, and I love its bold style. The stone is one of my favorite colors, and I've worn this nearly every day since receiving it!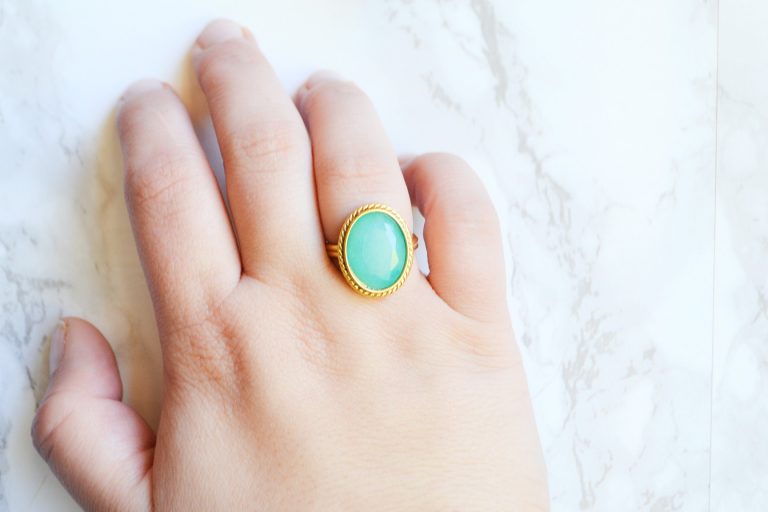 The ring also came with a card that has a certificate of authenticity on one side, and instructions for care on the other side.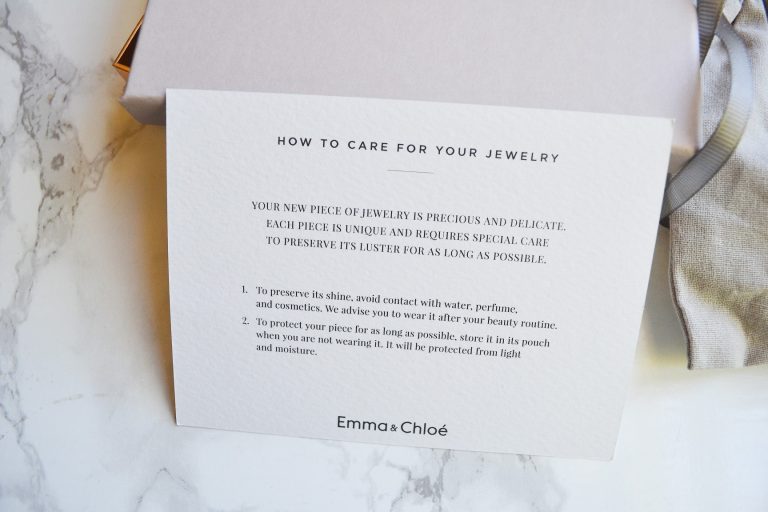 Emma and Chloé also included an extra item this month! Subscribers received a Phyto Paris Phytojoba Hydration Hair Mask. You simply massage it into dry hair a few minutes before showering, and it will give you a moisture boost. I have hair that is prone to dryness and frizziness, so this has been a lifesaver! I actually used it the day of my engagement photoshoot, and it kept my hair under control.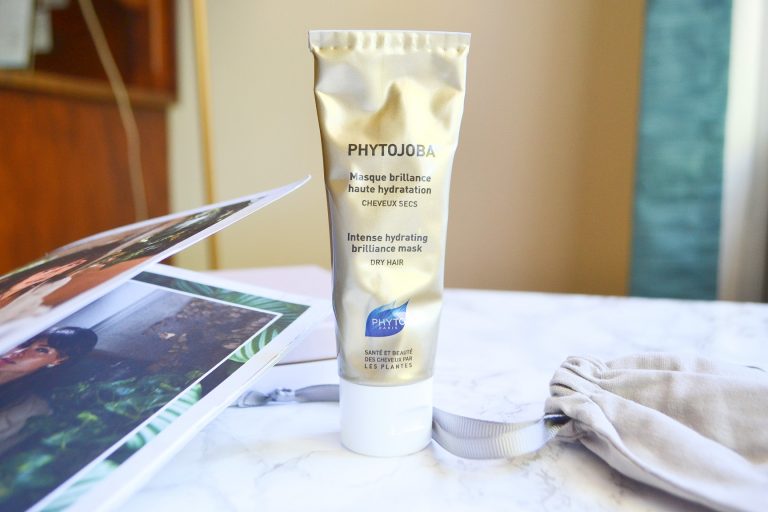 Here's a picture of how my hair looks after using the mask! I don't have a before picture, but you'll have to take my word that this mask works wonders.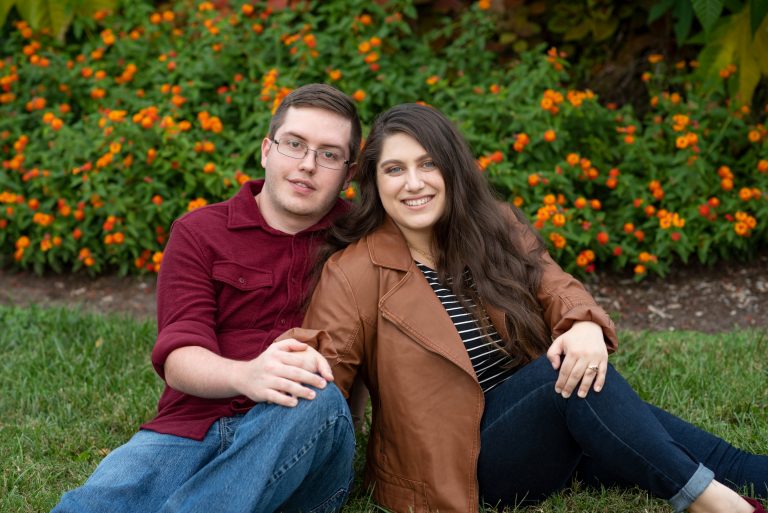 Overall, I was quite pleased with September's Emma & Chloé box. I was a little confused that the ring appears different from what's shown in the booklet, but I love it anyways! The box had an excellent value, and I love that they sent a beauty product. Emma and Chloé always sends such gorgeous jewelry, and I find myself wearing some of their pieces nearly every day.