Hello everybody! Today, I am reviewing a French jewelry subscription box called Emma & Chloé. This is my first time trying a jewelry subscription box, and I am very excited. Jewelry is not something I often buy for myself, and I would really like to add a few classic pieces to my collection.
Emma and Chloé is a monthly subscription box that sends out a curated piece of French designer jewelry. The value of the jewelry varies, but it typically falls between $50 – $200. All jewelry is made of brass, and plated in gold or dipped in a silver bath. Emma and Chloé currently has four payment plans:
The Curious: $35/month
The Adventurous: $99/ 3 months ($33 per box)
The Daring: $186/6 months ($31 per box)
The Passionate: $348/12 months ($29 per box, and 2 free boxes)
Each subscription has free shipping, and you will receive your box between the 5th and the 15th of each month. When signing up, you can choose if you want silver or gold jewelry and if you prefer clip on earrings.
All right, let's take a look at December's Emma and Chloé box! It arrived in an adorable baby pink box with gold lettering.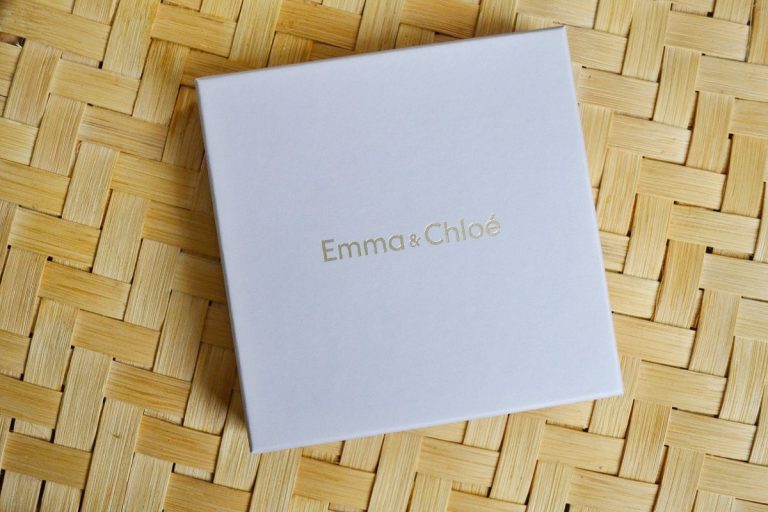 Everything inside arrived in perfect condition. My eyes were immediately drawn to a pink drawstring bag that contained the jewelry. What could be inside?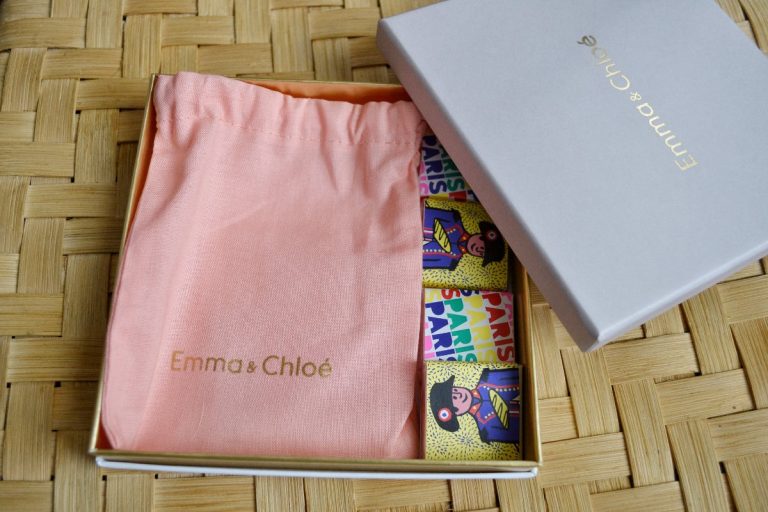 Here is a photo of everything I received in my box. The bag contained a gorgeous pair of earrings! I also received a styling magazine, a few pieces of Parisian chocolate, and a certificate of authenticity.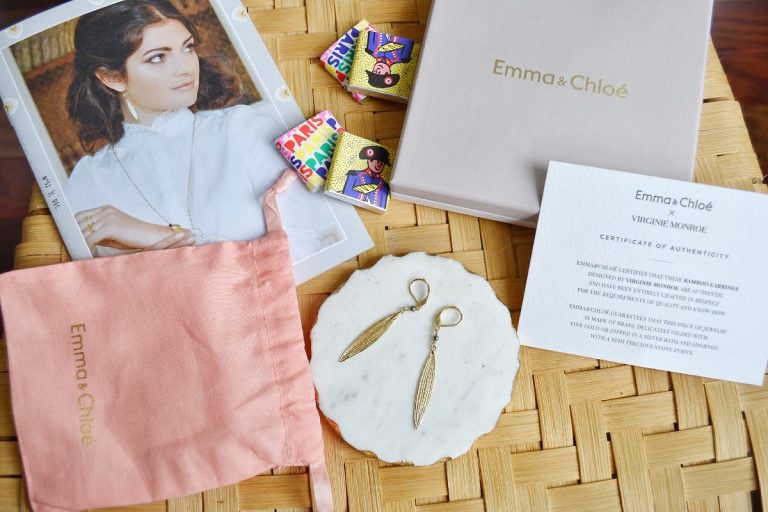 I am always happy when a subscription box sends a pamphlet with information about the contents. This magazine contained styling tips, an interview with designer Virginie Monroe, and more!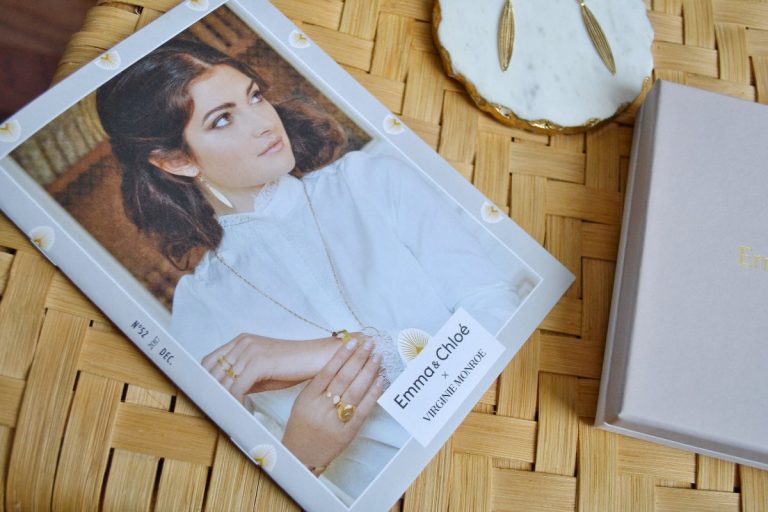 Each page of the magazine felt both elegant and useful.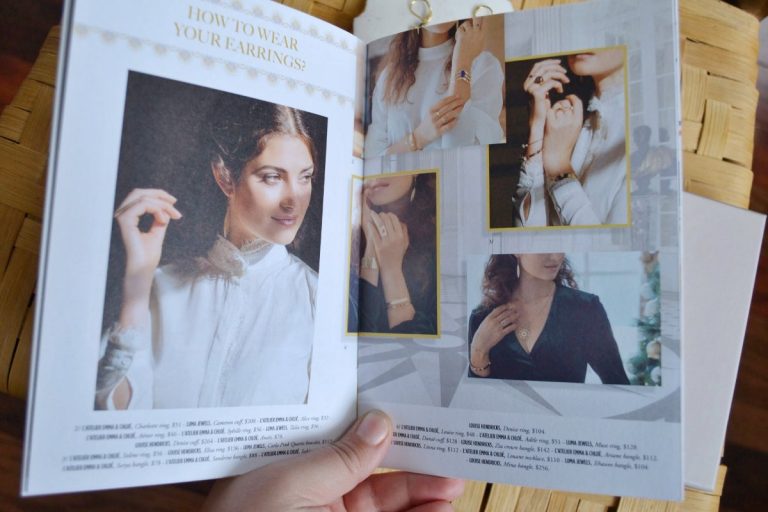 The box also contained 4 pieces of French milk chocolate. These were very tasty, and it was a great surprise.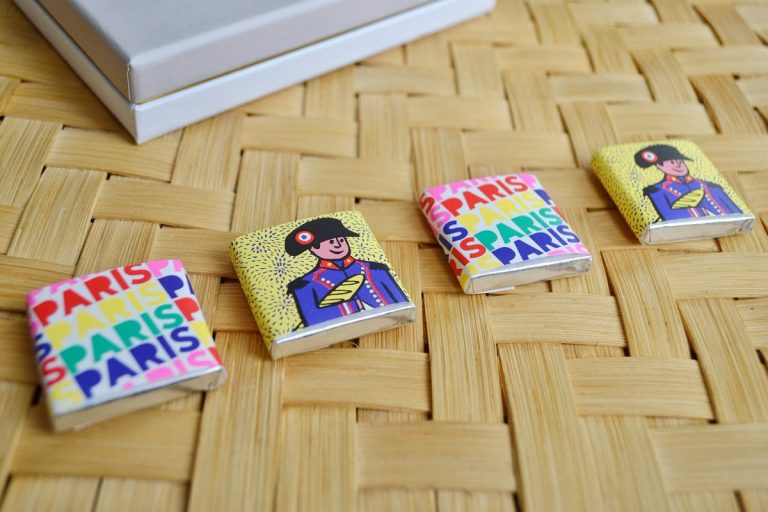 All right, let's take a closer look at the earrings that came in the Emma & Chloé box. I received a beautiful pair designed by Virginie Monroe. They are shaped like a bamboo leaf, and decorated with a Pyrite pearl. I received the 18K gold plated version of the earrings. The earrings came with a certificate of authenticity, which gave some information about how they were made.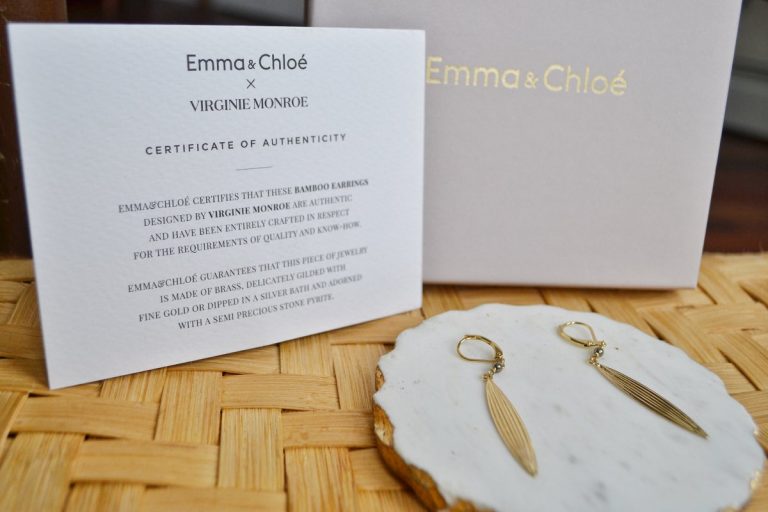 Here is a close up of the earrings. They are stunning! Elegant, classy, and very wearable. They also have a retail value of $108, so you are definitely getting your money's worth with this box!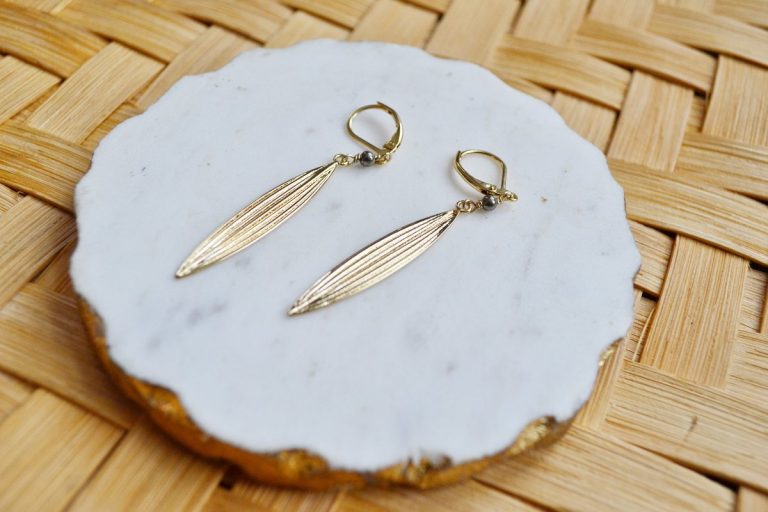 On the back of the Certificate of Authenticity was a guide to caring for the earrings. This pair is quite delicate, and required special care. I really appreciate that they included this, because I really didn't know the first thing about properly caring for jewelry.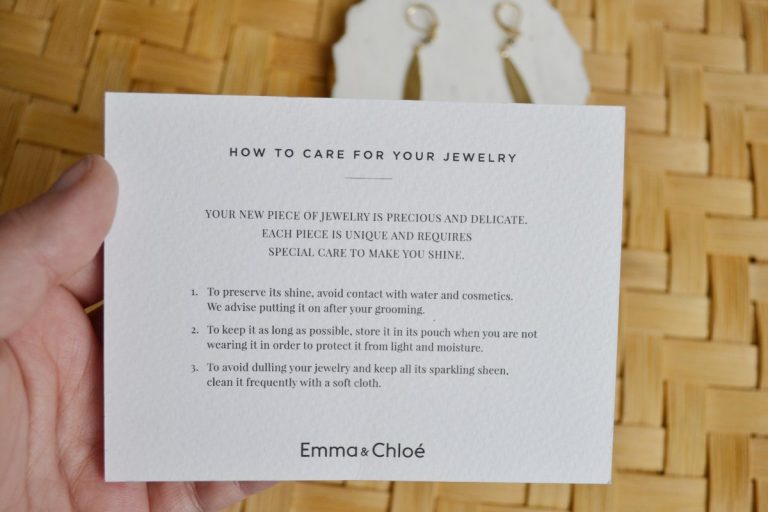 Here are a couple photos of how the earrings looked on me!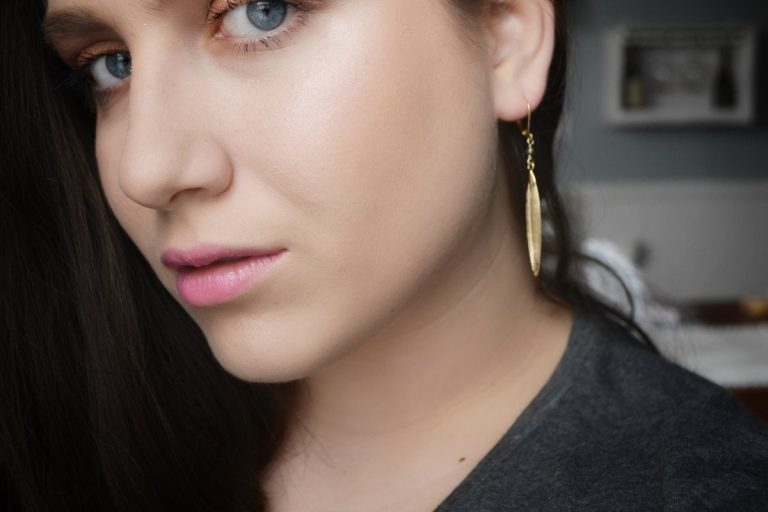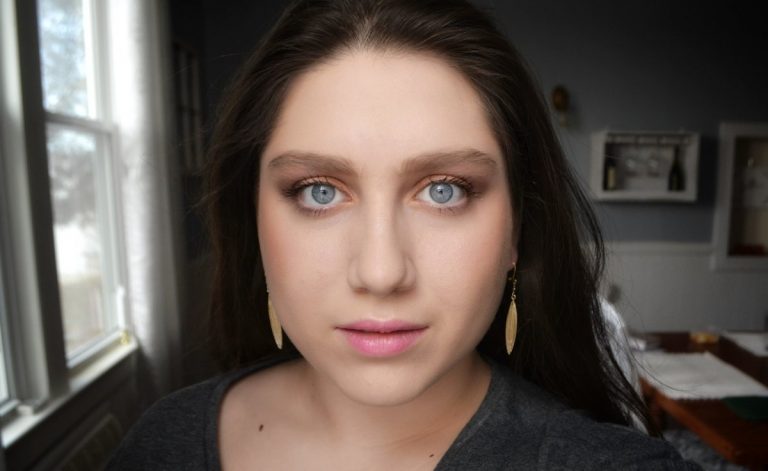 These have become on of my favorite pair of earrings, and I am so glad I was able to try out the Emma & Chloé box. Keep reading for my final verdict!