Emma & Chloé is a monthly jewelry subscription service that sends out one piece of curated French designer jewelry. The value of the jewelry is usually between $50 and $200. Each piece is made of brass, and plated in gold or dipped in a silver bath. You can select whether you would like silver or gold jewelry, and whether you have pierced ears or need clip-on earrings. Emma and Chloé currently has four subscription options:
The Curious: $35/month
The Adventurous: $99/ 3 months ($33 per box)
The Daring: $186/6 months ($31 per box)
The Passionate: $348/12 months ($29 per box, and 2 free boxes)
The Emma & Chloé box arrives in a small, pale pink cardboard box. It is very minimalist, which is fitting for a French jewelry subscription.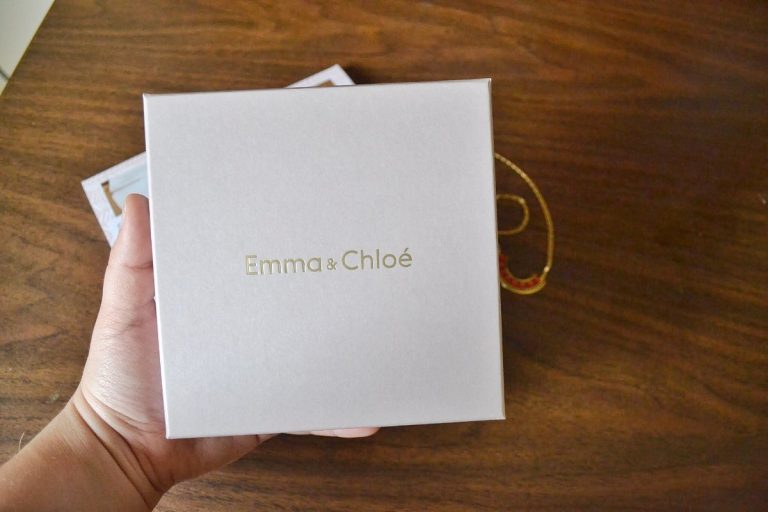 Inside the box is a delicate drawstring pouch, with the Emma & Chloé logo embroidered on the front.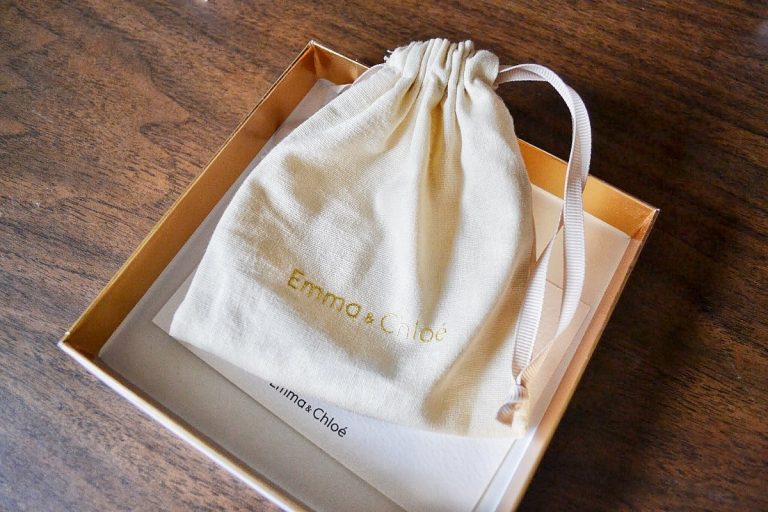 Nestled at the bottom of the drawstring bag is January's piece of jewelry: a necklace! Last month I received a pair of earrings, so I was happy to try out a necklace.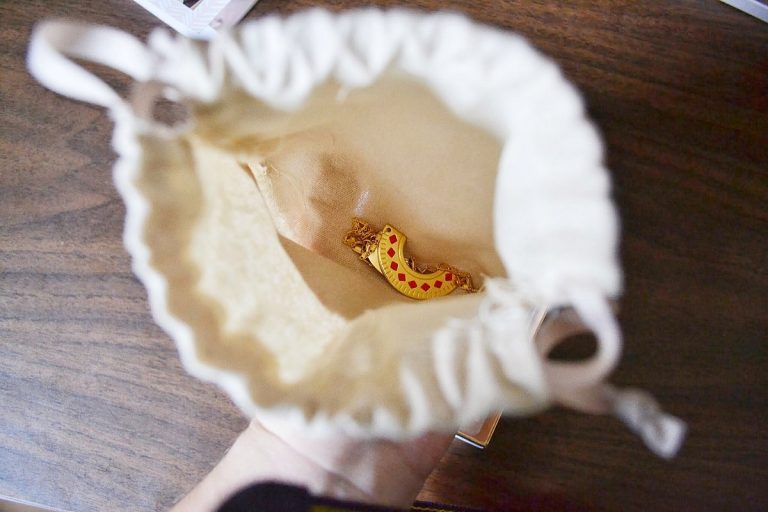 All January subscribers received a Liane Necklace from the jewelry brand "Vous Mademoiselle!". This is a stunning half-circle pendant with geometric cutouts. I think it has a very retro feel! The Liane necklace is worth $86.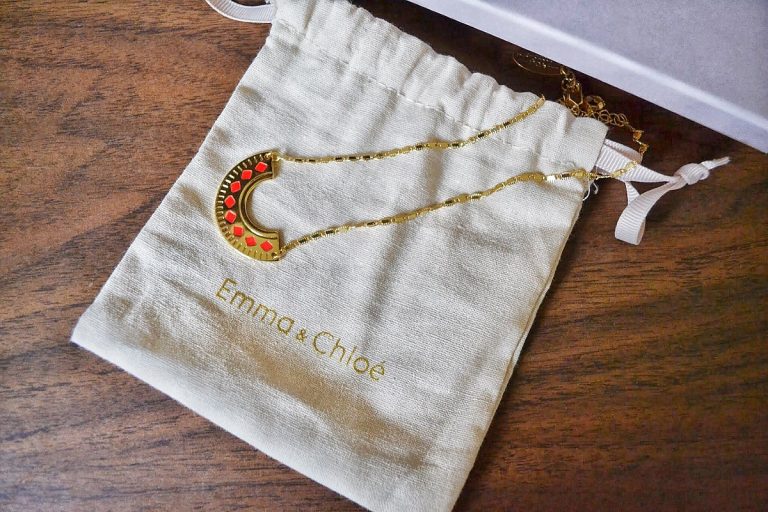 I love the reddish-orange color of the cutouts. This provides a gorgeous pop of color to brighten up any outfit.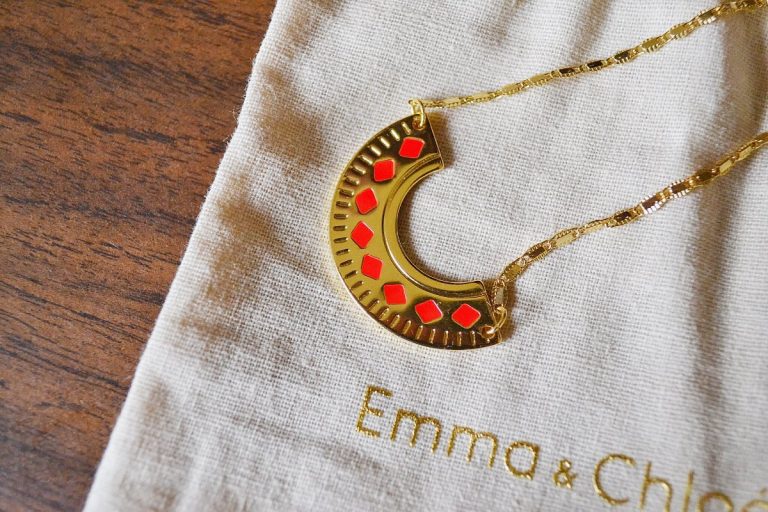 The box also included a certificate of authenticity, which certified that the necklace was made of brass and gold-finished, complete with a touch of terra cotta resin.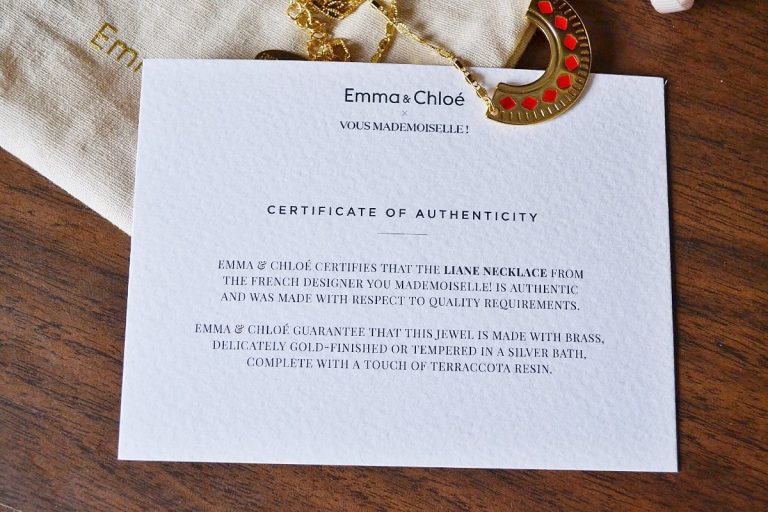 On the other side of the card was instructions for how to care for the necklace. To preserve the piece, you are supposed to avoid having it come in contact with water, perfume, and cosmetics. You should also store it in the Emma & Chloé pouch when not wearing it.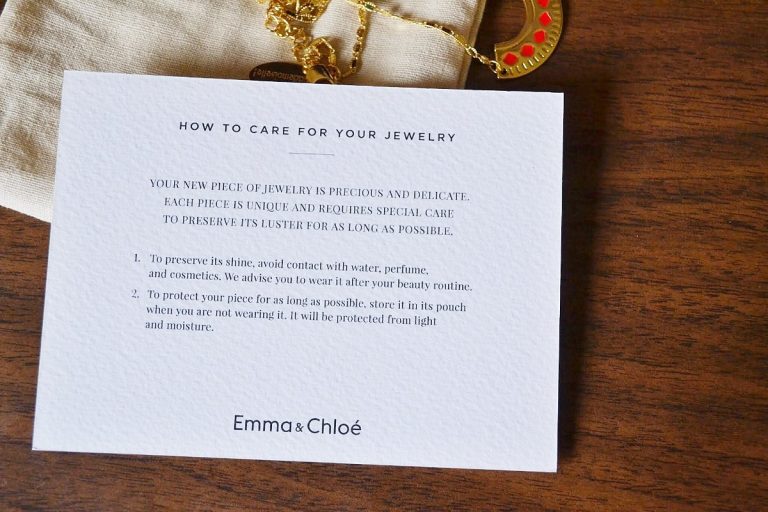 The final item in the January Emma & Chloé subscription box was a pamphlet containing information about the designer and how to style the necklace.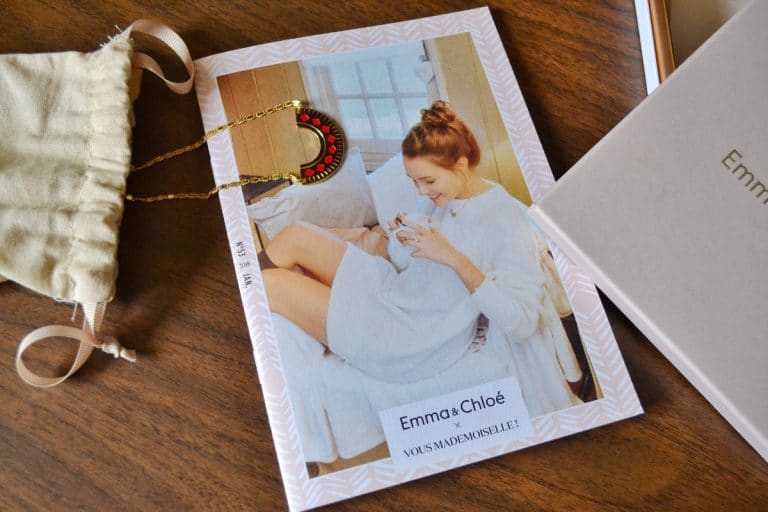 I really loved being able to read about the designer behind "Vous Mademoiselle!", Marine Brocvielle. Her workshop is in Lilles, France and she draws inspiration from architecture and the Art Deco design period.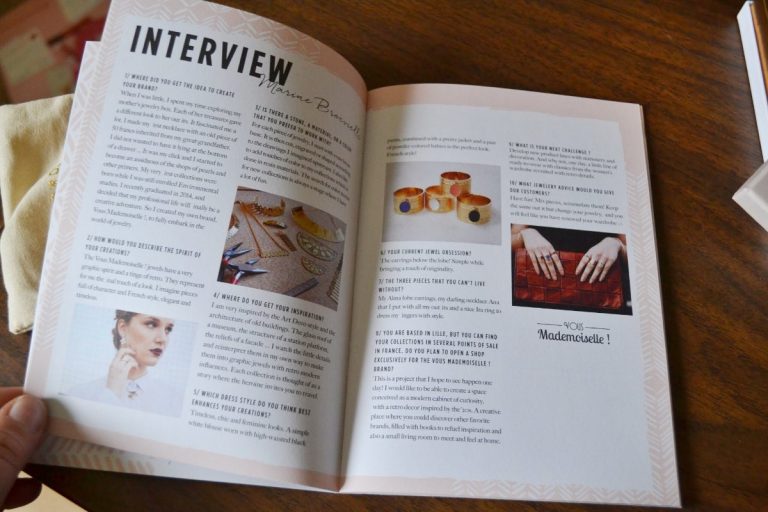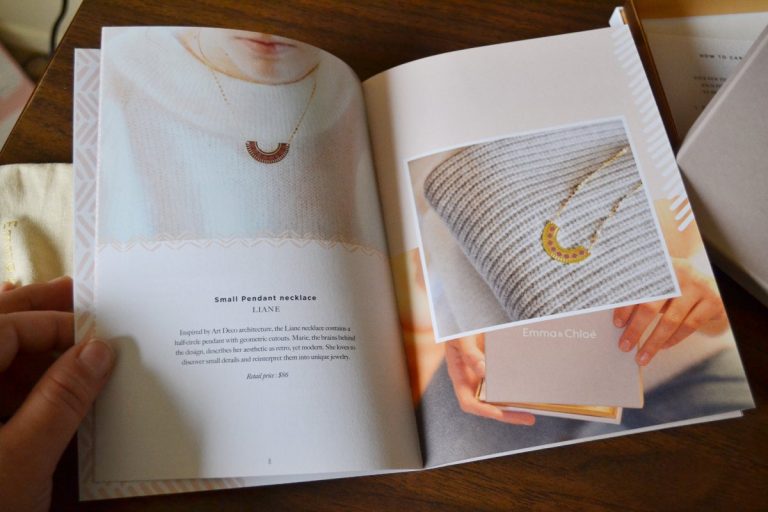 Now it's time to try on the necklace! I usually wear longer pendant necklaces to balance out my short neck. I think shorter necklaces like these tend to look better on graceful, swan-like necks. However, this was still stunning and I think it jazzes up many of my teaching outfits.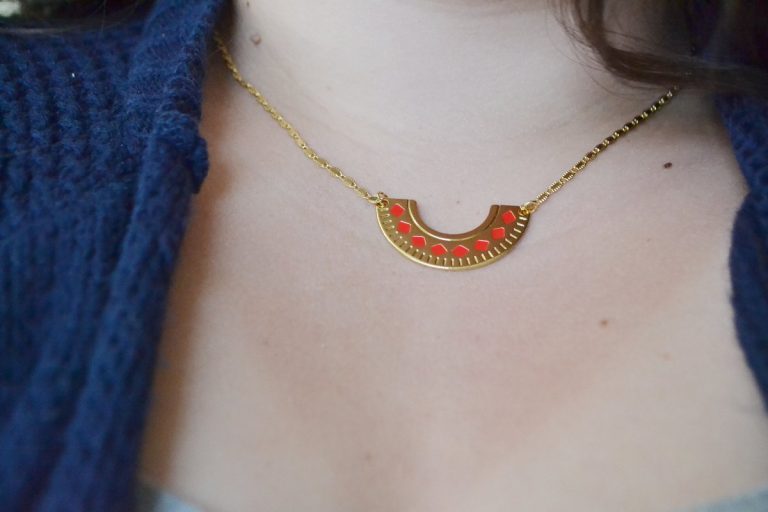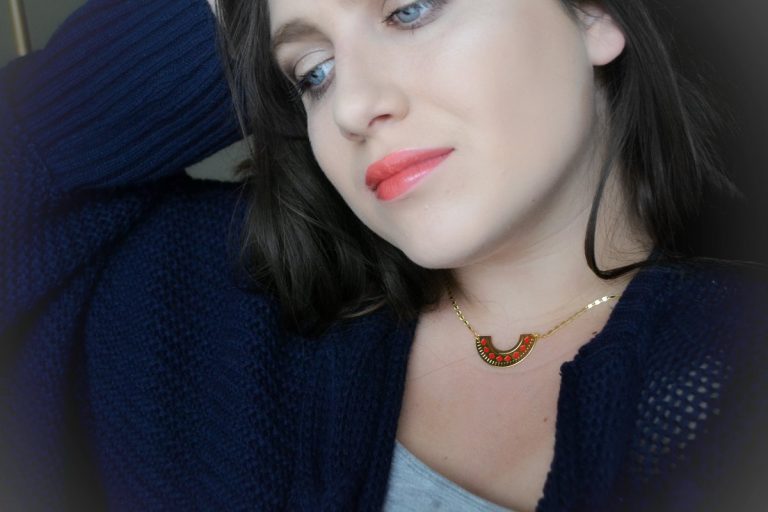 Just like last month, I am impressed by the high quality of the jewelery Emma & Chloé sends out. I have never really worn much jewelry, so it has been a fun experience trying these out. Keep reading for my final verdict!