Emma & Chloé is a jewelry subscription service that sends out one French designer piece each month. The pieces typically range in value from $50 to $200, and are plated in gold or dipped in silver. When you sign up, you can choose whether you prefer silver or gold jewelry, and whether you would like to receive earrings or clip-ons.
Emma & Chloé has four subscription options:
The Curious: $35/month
The Adventurous: $99/ 3 months ($33 per box)
The Daring: $186/6 months ($31 per box)
The Passionate: $348/12 months ($29 per box, and 2 free boxes)
Today, I will be reviewing the March box! Emma and Chloe collaborated with Parisian designer Tania Zerdok, and sent an absolutely stunning bracelet.
Emma & Chloe subscriptions come packaged in a small, understated pale pink box. It feels classy, which is a perfect fit for a designer jewelry subscription. There is no sort of packing material in the box, but I have never received a broken piece of jewelry.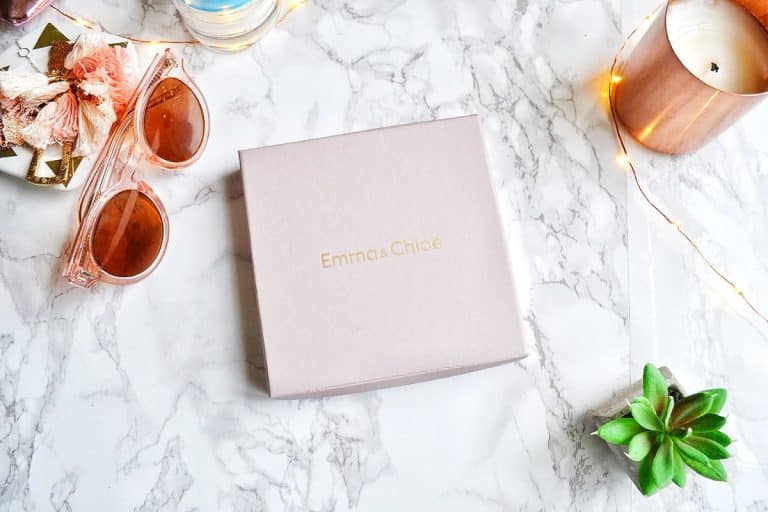 My jewelry came in a delicate drawstring pouch with the Emma & Chloé logo printed on the front.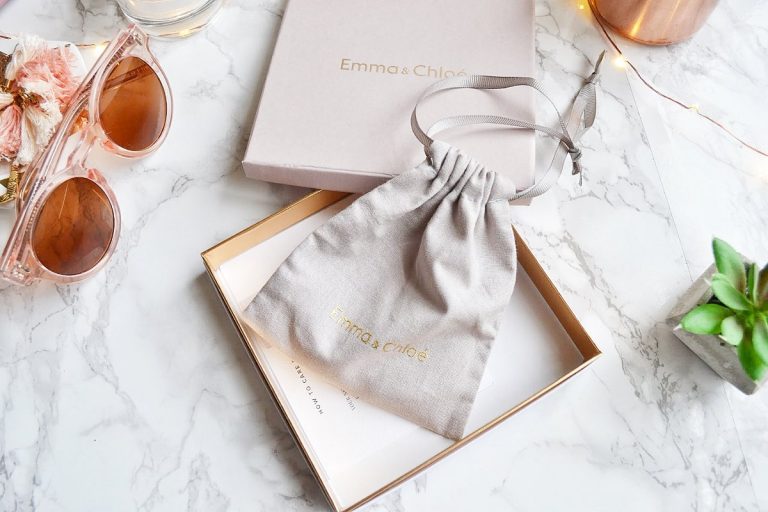 This month, Emma & Chloé sent out a gorgeous Geminated Mother-of-Pearl Bangle. This is my favorite piece of jewelery I have received from this subscription. It has three natural Mother-of-Pearl stones, which are iridescent and have a porcelain-like luster. They are embedded in a bangle with a lattice-patterned frame. This is simple and elegant, and I adore the mother-of-pearl. The bangle is worth $90, which is far higher than the cost of the subscription.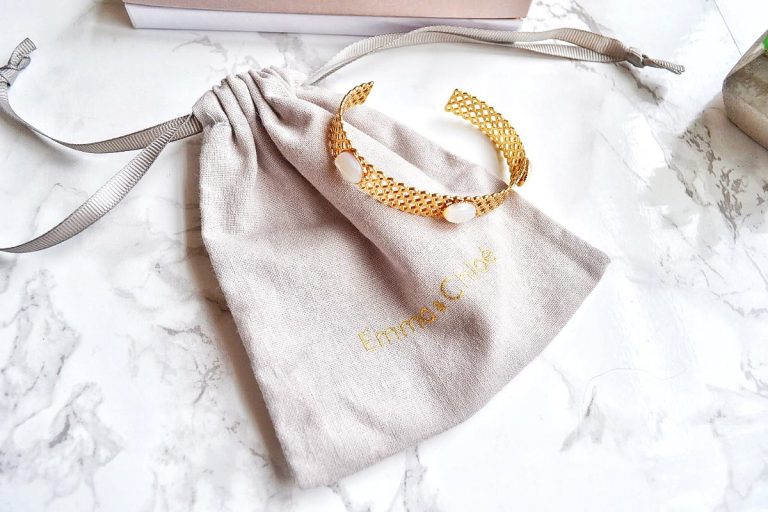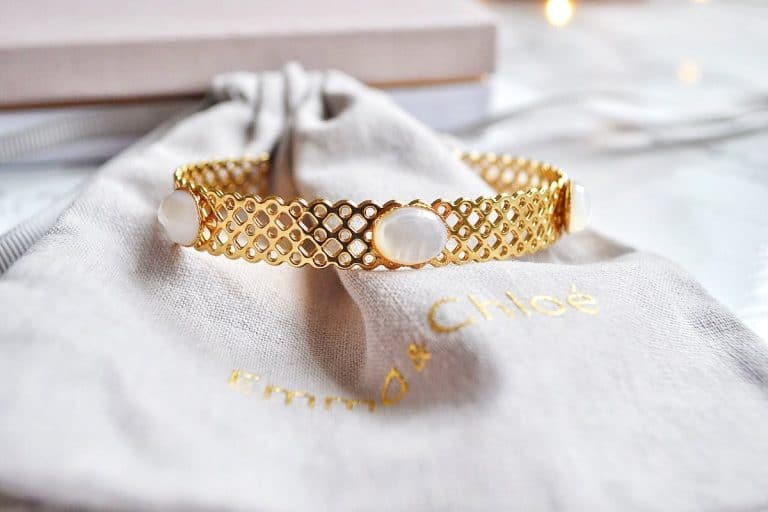 Here is a close-up look at one of the Mother-of-Pearl stones: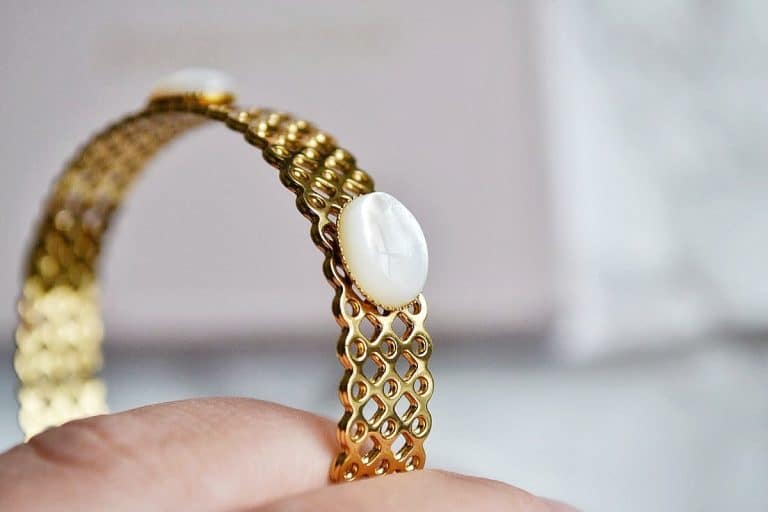 I have chunky wrists, so usually I wear delicate bracelets so as not to make my wrists look any thicker. However, I think this design is quite flattering – the lattice design keeps the bangle from looking too blocky.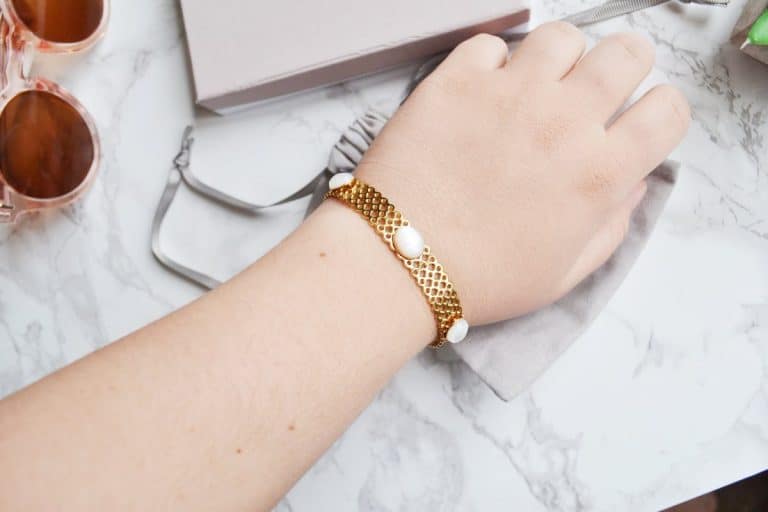 I also received a card with a certificate of authenticity on one side, and a manual on how to care for my jewelry on the other side. The card says pretty much the same thing every month, so I don't hold on to them.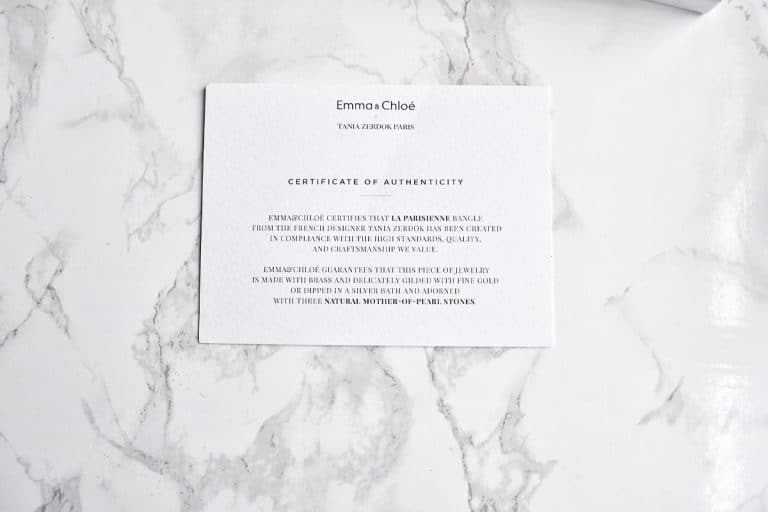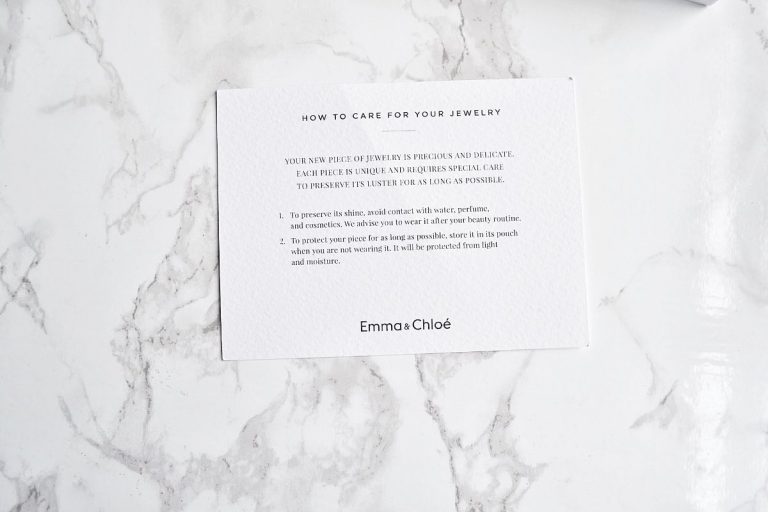 The final item I received in my box was a pamphlet containing information about the designer, the bracelet, and the Emma & Chloé spring/summer collection.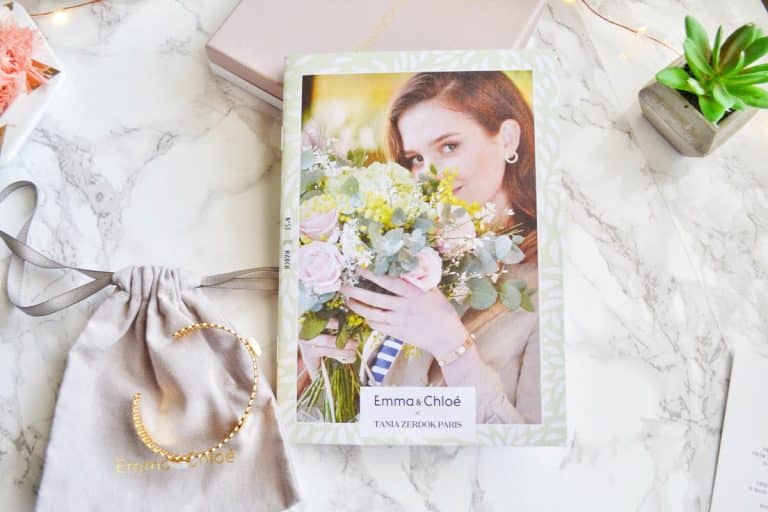 I always love reading through these pamphlets, because I feel a deeper connection to the jewelry when I know about the designer. The mother-of-pearl bangle was designed by Tania Zerdok, who has been creating jewelry in Paris since 2007. She loves working with fine stones and crystals, and she says that each of her creations are romantic, chic, and intensely feminine.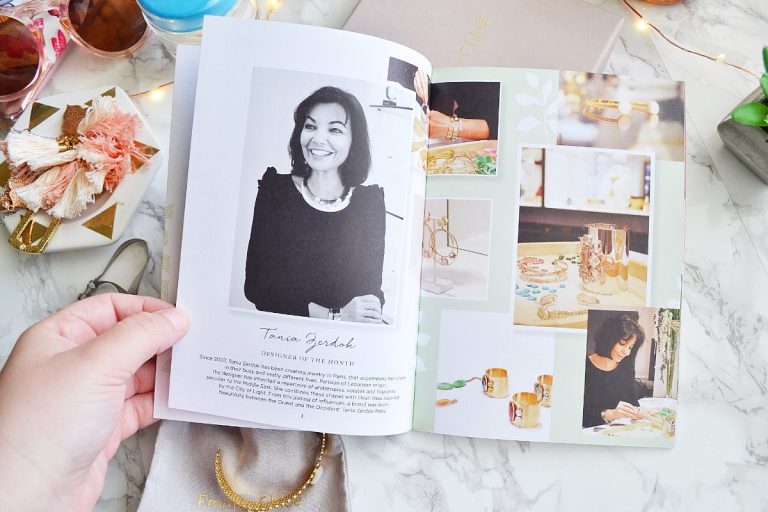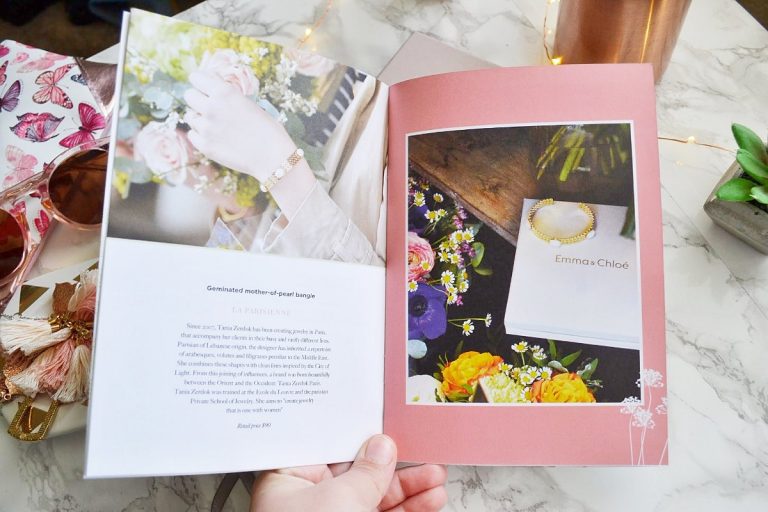 As always, the Emma & Chloé box was a real treat! I love this bracelet, and have worn it several times over the last couple weeks. It is high quality, and makes my outfits look effortlessly chic. Keep reading for my final scores: