Julep Maven is a customizable beauty subscription box. Each month, Julep launches a new collection of nail polishes and beauty products that can be added to their monthly Julep box. With today's Julep Maven box review, we're unboxing our February 2016 Julep Maven beauty box.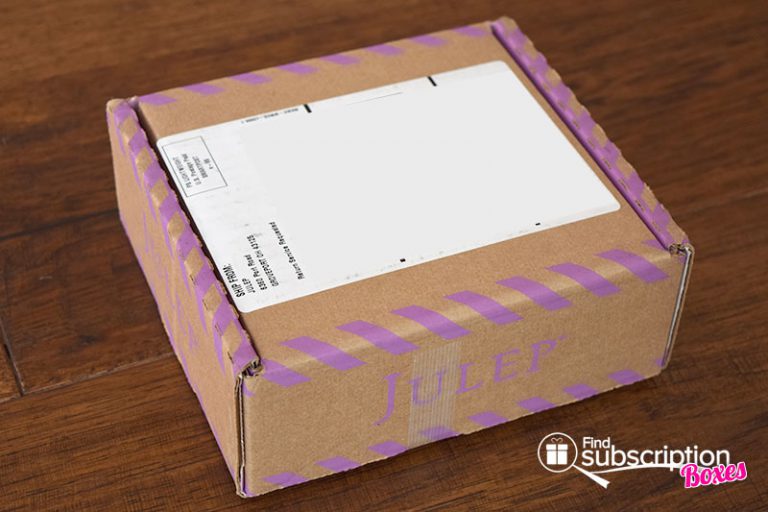 Here's a first look inside our February Julep box.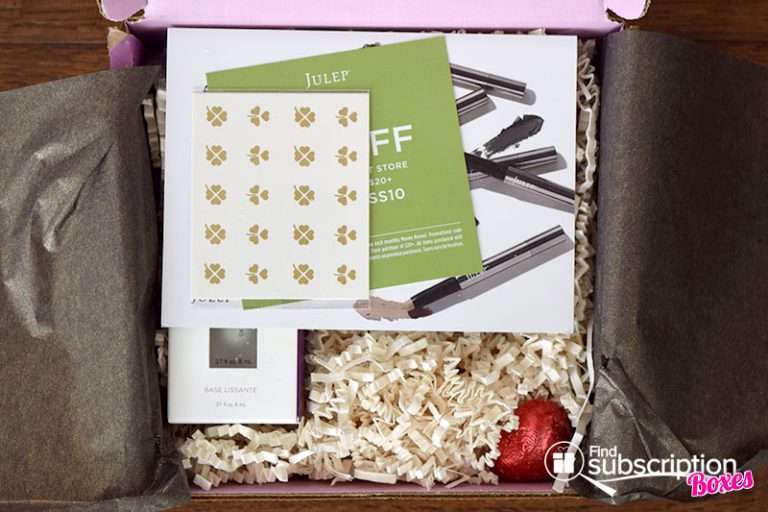 Inside the February 2016 Julep Maven Box
Julep Maven allows you to customize your monthly box. We selected 5 items for our February Julep Maven box.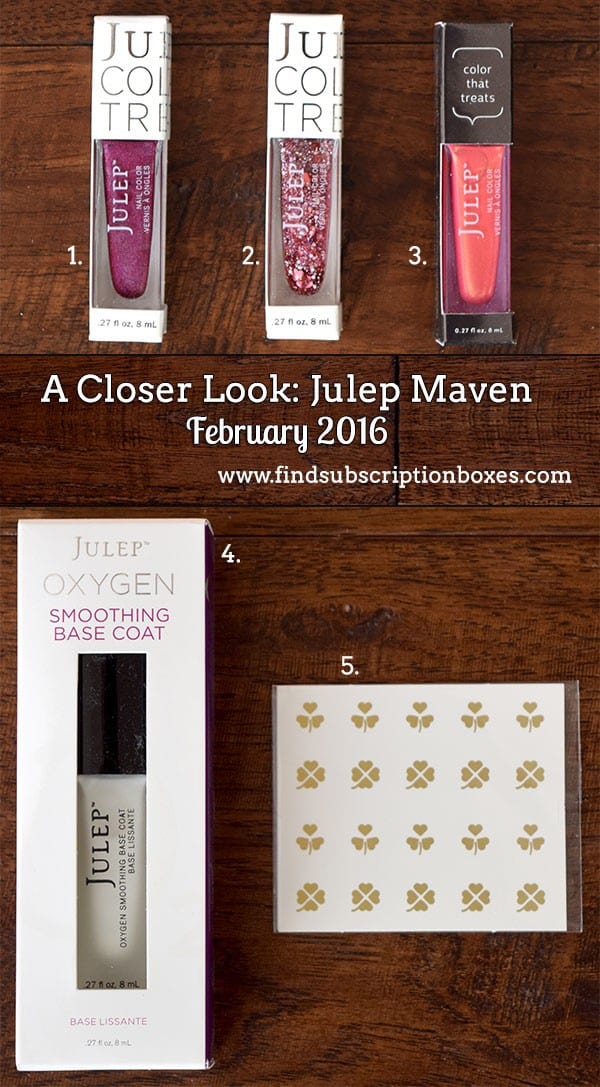 Hartleigh (Classic with a Twist)
Holographic heart glitter top coat
Melinda (It Girl)
Fuchsia berry liquid holographic
Laree (Bombshell)
Golden pink taffeta shimmer
Oxygen Smoothing Base Coat
A breathable, perfecting base coat that creates a matte canvas for long-lasting color.
Gold 4-Leaf Clover Nail Decals
These gold nail decals will add a touch of luck to any manicure. Apply them to bare or polished nails like a temporary tattoo.
February 2016 Julep Maven Box Review Wrap-Up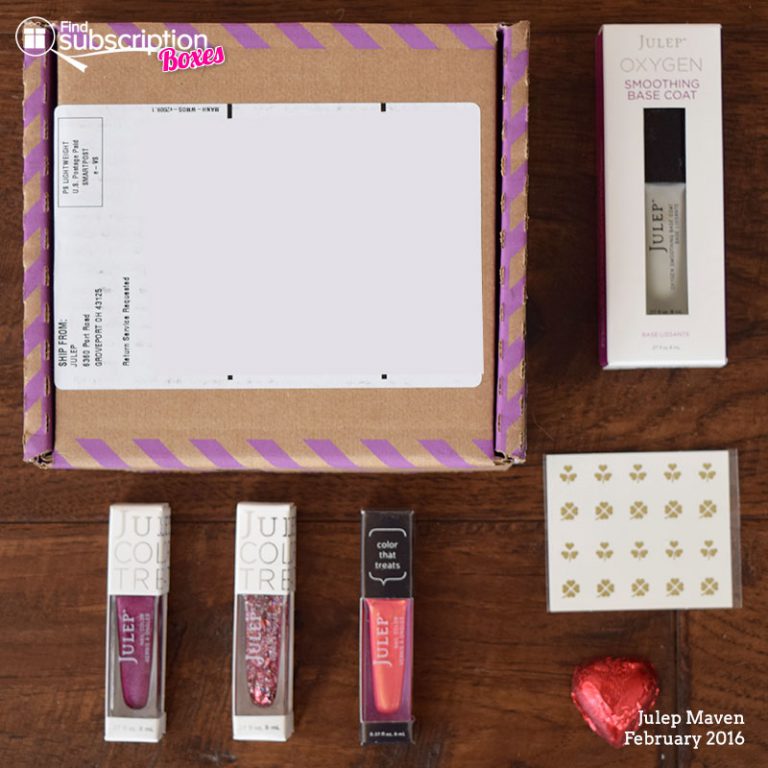 We loved the nail colors in our February Julep Maven box. From casual to a touch of glam, each of the polishes could be paired with a variety of outfits. We love the sparkles and hearts from the Hartleigh polish. Laree has a fun golden shimmer and the pink color is perfect for Spring. We're big fans of Julep's Oxygen line, so the smoothing base coat was an easy pick for our Julep box. It really helps even out the ridges for a smooth base.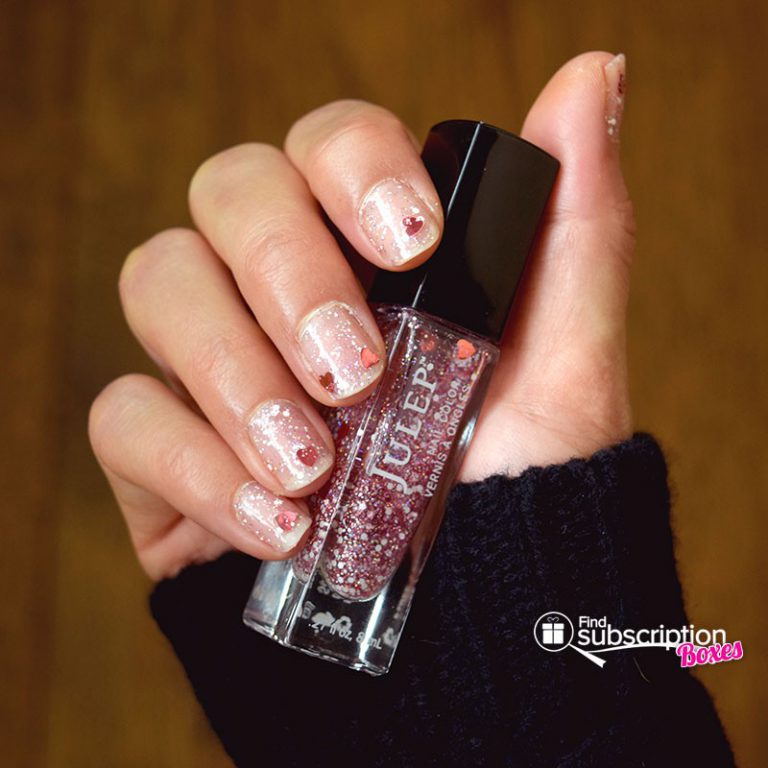 What was in your February 2016 Julep Maven box?
Julep Maven Free Box Offer
For a limited time, get the Happy Go Lucky 3-Piece Beauty Box free with 3 month Julep Maven subscriptions! Use promo code GLAMROCK to get your first box FREE with 3 months of Julep. OR, you can sign up for monthly Julep Maven subscriptions and save 50% off your first month of Julep and get this box for just $12.49.