Spartan Carton is a workout and fitness subscription box. Spartan Carton offers two monthly fitness boxes to help you reach our workout goals. Each workout box has proteins, supplements, workout gear and healthy snacks. With today's Spartan Carton review, we're unboxing the February 2016 Spartan Carton Warrior Box.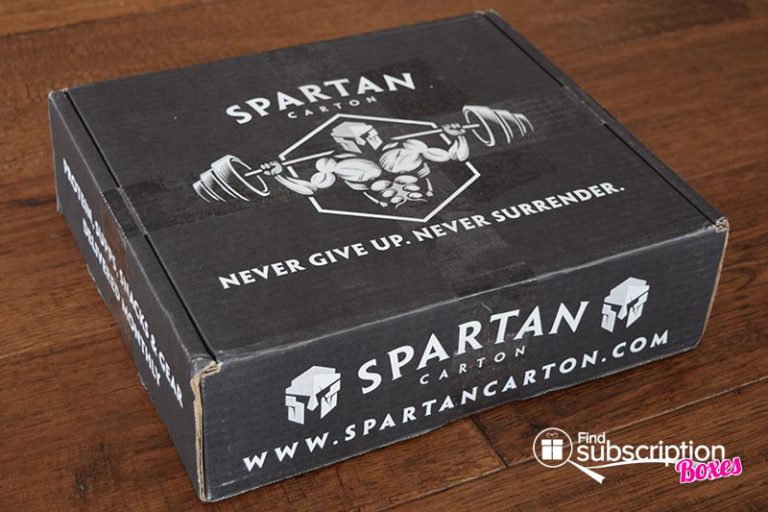 Our Spartan Carton Warrior Box had a variety of inserts with information about that month's products and a suggested meal plan for breakfast, lunch, and dinner. There was also a card that included suggested gym and at-home workouts.
Here's a first look inside our Spartan Carton February Warrior Box.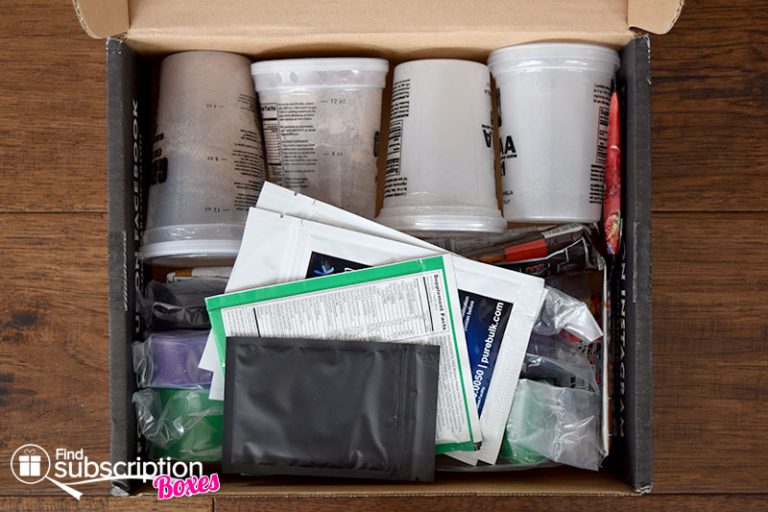 Inside the February 2016 Spartan Carton Warrior Box
There were 14 fitness products in our February Spartan Carton Warrior Box.

Lean 1 Protein Pack
Caveman Bar
G Fuel Stick Pack
OnlyProtein Mocha Protein Stick
American Muscle Exile
41″ Power Resistance Bands (Set of 3)
JBN Growtein
JBN BCAA
D's Natural Fluff Butter Protein
ETB  FIT Pre-Workout
Mr. Hyde Energy Shot
Racefuelz Energy Powder
PureBulk Beta Alanine
PureBulk Betaine
February 2016 Spartan Carton Warrior Box Wrap-Up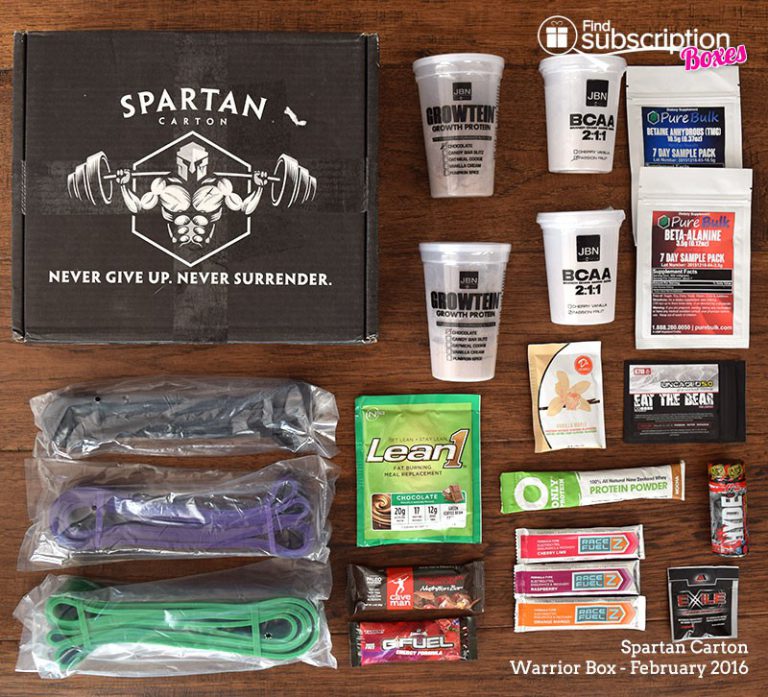 The February Spartan Carton Warrior box had a great mix of pre- and post workout supplements and snacks to help us efficiently build lean muscle during the next weight session. The power resistance bands are great for at-home training and can be used for to add resistance or assist. The energy shot, snack bar and fluff butter can be enjoyed for an energy boost throughout the day.
We love being able to try a different protein varieties in a mix of flavors, like the JBN Passion Fruit BCAA supplement and RaceFuelz Cherry Lime energy powder. Spartan Carton's Warrior Box not only delivered a challenging and versatile workout tool and made it easy to try new proteins, supplements and snacks to help reach fitness goals.
What was your favorite February Spartan Carton fitness product?