Achieve victory with the Spartan Carton fitness subscription box. Spartan Carton delivers a monthly box featuring workout supplements, nutritional snacks, fitness information, workout plans, gear, and more.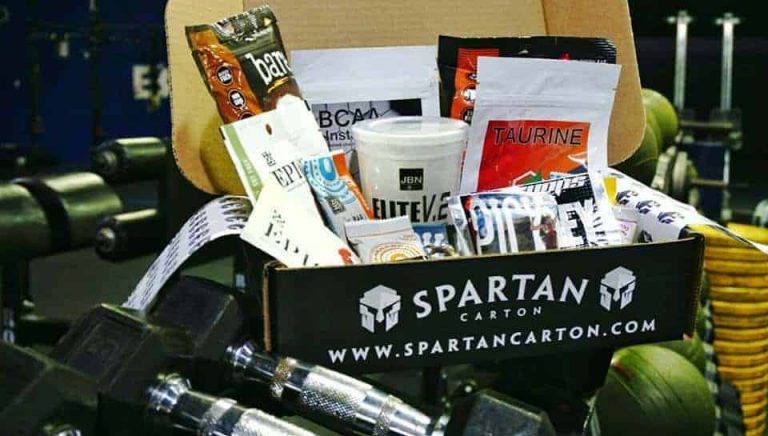 Choose from two Spartan Carton boxes:
Citizen Box – Delivers 10-15 consumables, 3 suggest workout plans, and 3 healthy food recipes
Warrior Box – Includes everything in the Citizen Box, in addition to workout gear and apparel.
Spartan Carton consumables include protein bars, meal replacement bars, energy bars, workout supplements, vitamins, nutritional items, protein enhanced products, and healthy snacks. Workout gear and apparel in Spartan Carton Warrior Boxes includes suspension trainers, gloves, tape, resistance bands, and more.
1 and 3 month Spartan Carton subscriptions and gift subscriptions are available.