Receive the recipes and the fresh ingredients you need to cook delicious meals at home with a subscription to HelloFresh. Here is what's on the HelloFresh Menu for Week 47, November 17, 2014:
HelloFresh Classic Box Menu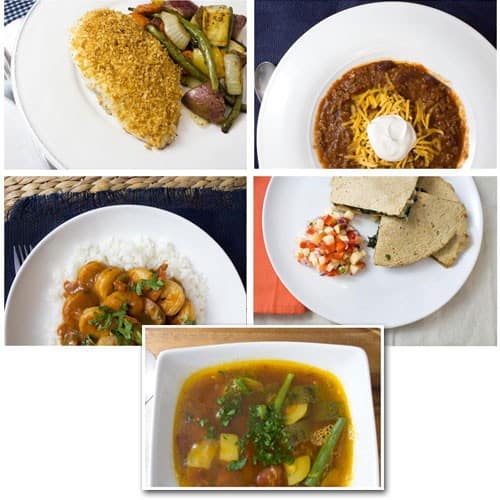 Mustard Crusted Chicken with Roasted Veggies
Spicy Poblano Chili
Bayou Shrimp with Basmati Rice
Sausage and Kale Quesadillas with Fall Salsa
Hearty Winter Soup with Cannellini Beans
HelloFresh Veggie Box Menu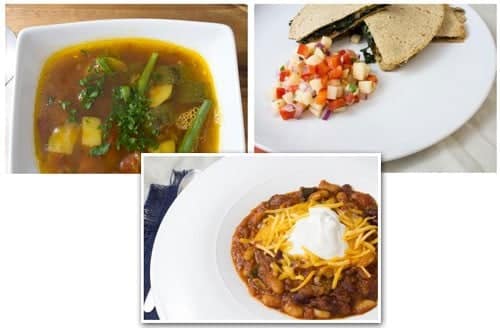 Hearty Winter Soup with Cannellini Beans
Kale and Mushroom Quesadillas with Fall Salsa
Spicy Two-Bean Poblano Chili
Which HelloFresh meals are you going to try this week?
Want to subscribe to HelloFresh? Use coupon code CLASSIC35 to save 35% off a HelloFresh Classic Recipe Box or code VEGGIE35 to save 35% off HelloFresh Veggie Recipe Boxes.
Read our HelloFresh box review to see what was in one of our HelloFresh subscription boxes!