HelloFresh delivers delicious recipes and the fresh ingredients you need to prepare gourmet meals in your own kitchen. Here is what's on the HelloFresh Menu for Week 45, November 3, 2014:
HelloFresh Classic Box Menu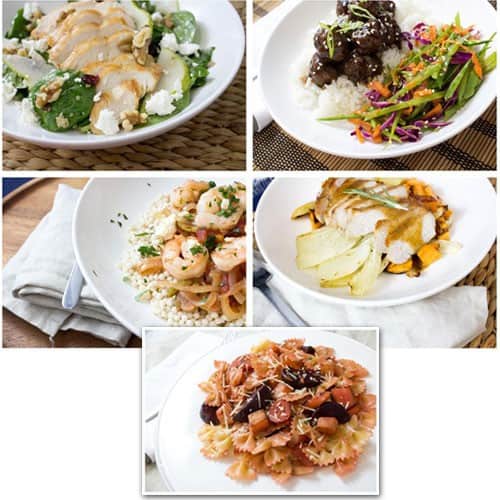 Roasted Chicken Salad with Pears and Walnuts
Teriyaki Meatballs with Snow Pea Slaw
Shrimp Saganaki with Pearl Couscous
Dijon Pork Chops with Roasted Apples, Fennel, and Sweet Potato
Fall Pasta Primavera
HelloFresh Veggie Box Menu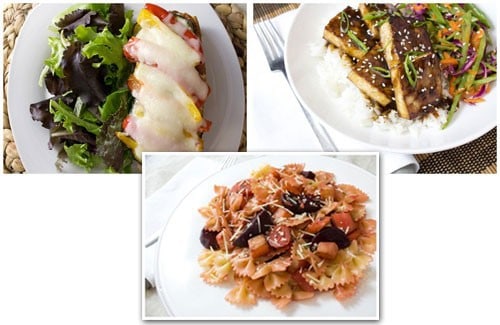 Fall Pasta Primavera
Ratatouille on Toast with Tomato-Onion Jam
Teriyaki Tofu with Snow Pea Slaw
Which HelloFresh meals are you going to try this week?
Not a current HelloFresh subscriber? Use coupon code CLASSIC30 to save 30% off a HelloFresh Classic Recipe Box or code VEGGIE30NOV to save 30% off HelloFresh Veggie Recipe Boxes.
Read our HelloFresh box review to see what was in one of our HelloFresh subscription boxes!