Ipsy is a monthly makeup subscription box that sends you 5 beauty samples in a custom design "Glam Bag". You can fill out a personalization quiz, so they will be sure to send you shades you love and products that work with your skin type. Ipsy will send you a variety of makeup, skincare, haircare, and beauty tools. The products' value are always far higher than the monthly subscription cost – which is only $10!
Today, I will be reviewing Ipsy's April Glam Bag. Ipsy sent subscribers a cute makeup bag covered with pink and purple butterflies.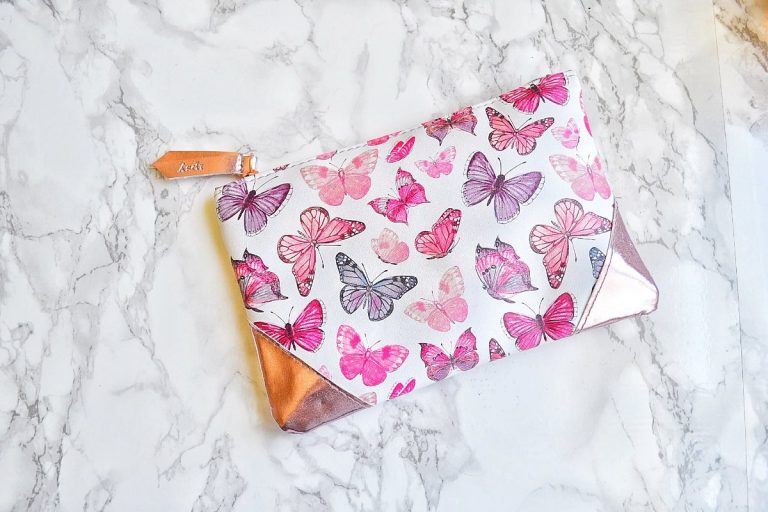 April's theme was "Social Butterfly", which explains the cute butterfly print. However, I've noticed that Ipsy themes don't really have anything to do with the beauty products that are inside the bag.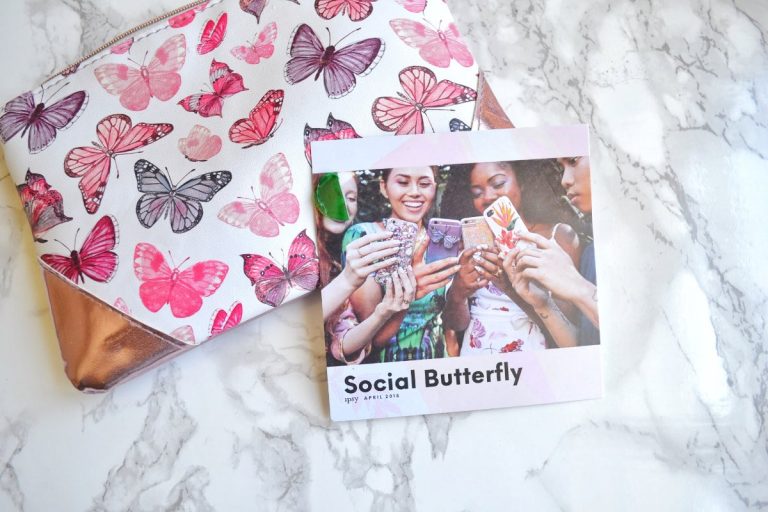 Here's a quick look at everything I received in my April Glam Bag: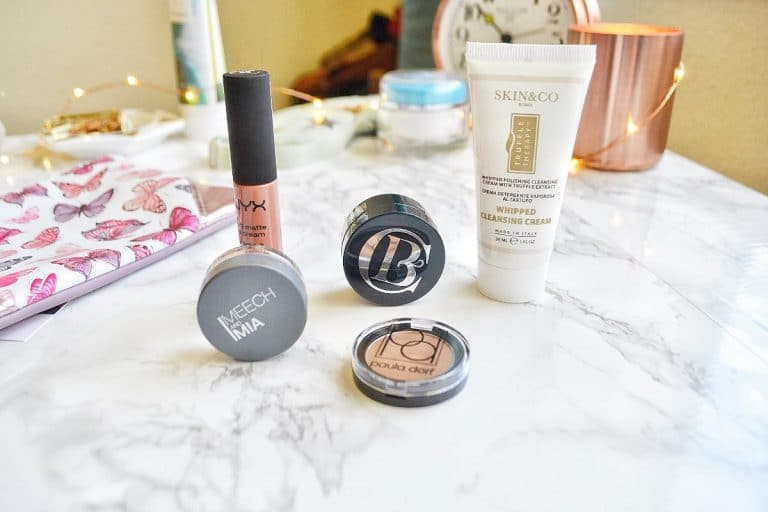 I was so excited to see that I received a NYX Soft Matte Lip Cream! I already own several different shades of this kind of lipstick, but they are unusual colors that I don't wear every day. It was wonderful to receive the shade Istanbul, which is a soft peachy pink. The NYX Soft Matte Lip Cream has a wonderful creamy texture, and applies so easily. It doesn't dry out my lips like most matte lipsticks, and instead makes them look even more hydrated. Instead of seeping into my lip lines, it smooths them over. It is not transfer proof, but it lasts for hours as long as you haven't eaten a meal.
Retail Value: $6.50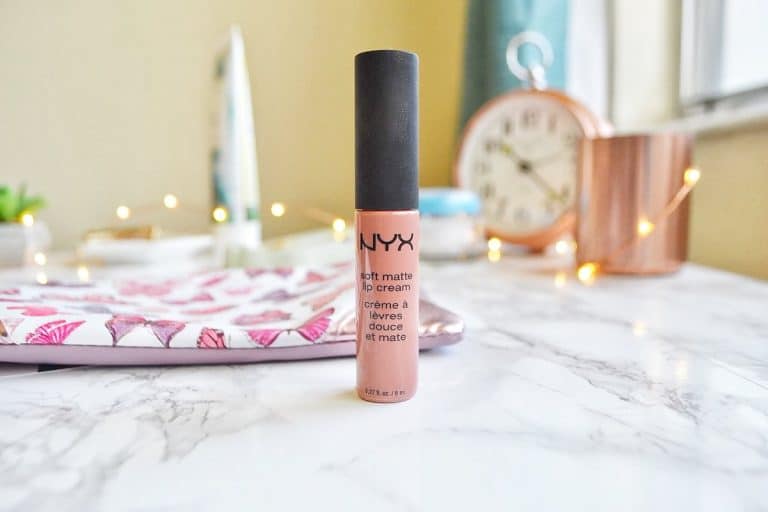 Here is an arm swatch of Istanbul: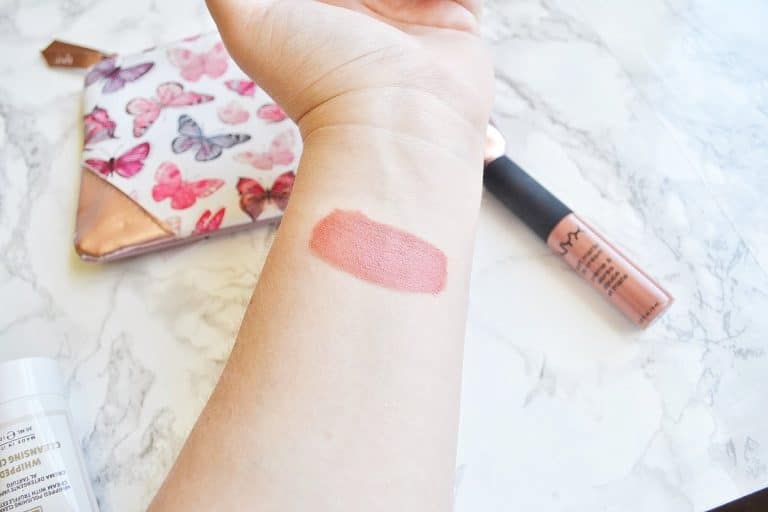 And here is a lip swatch: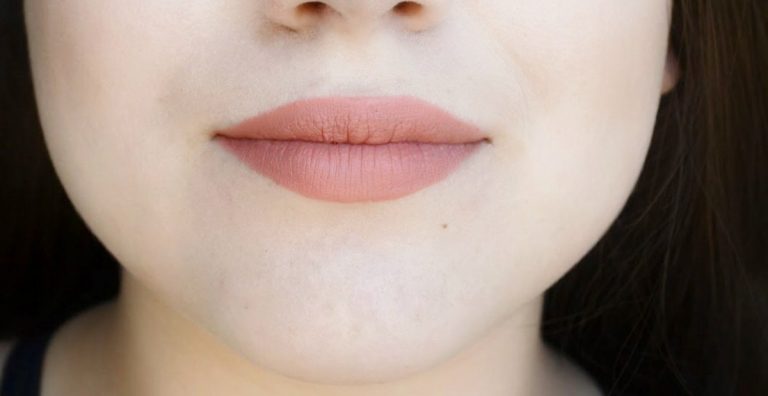 The next item I received was a sample sized bronzer from Paula Dorf Cosmetics. They sent me the shade Bora Bora, which is a soft brown with flecks of gold glitter. I really don't care for glittery bronzers, so I think I will give this away. It is also a very soft, light shade that barely shows up on my skin. It looks dark in the pan, but goes on much lighter.
Retail value of sample: $6.72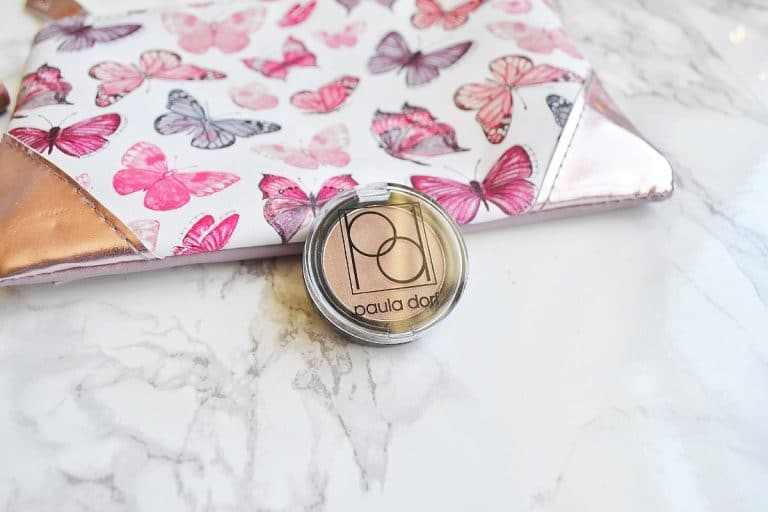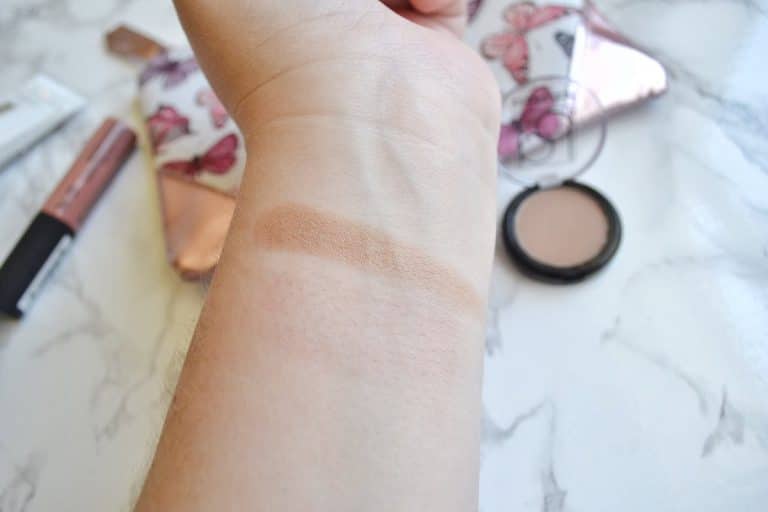 I also received a beautiful loose eyeshadow from Meech and Mia. They sent the shade Copper, which is an extremely pigmented metallic shadow. It is ultra soft, and blends easily. It's especially pigmented when applied with a loose brush. I have a lot of bronze and copper shadows, but this has quickly become one of my favorites!
Retail Value: $11.50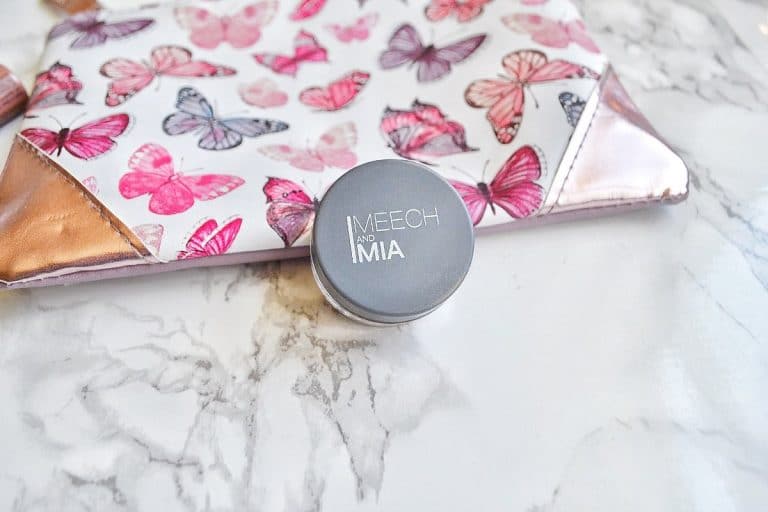 Here is an arm swatch of Copper: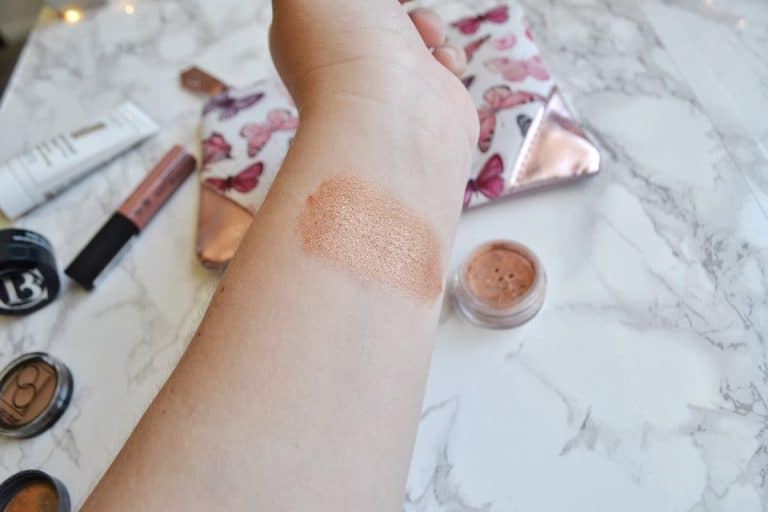 The next item in my Glam Bag was a Retinol Rescue Overnight Cream from Clark's Botanicals. I have never heard of this brand before, but I've been looking into retinol creams lately. I am starting to get fine lines on my forehead, and I want to prevent them from deepening. Retinol and Vitamin E work together in this cream to keep your skin hydrated, smooth, and firm. You have to remember to wash it off in the morning though, which is something I'm bad at. I really like this cream; it doesn't feel greasy at all, and my skin feels much softer after using it. I haven't seen any difference in my fine lines, but I haven't been using it very long.
I'm not sure what the retail value of this sample is. There is no oz or ml information on the package, so I can't calculate its worth. I would estimate it is worth $15, because a full size is worth $98.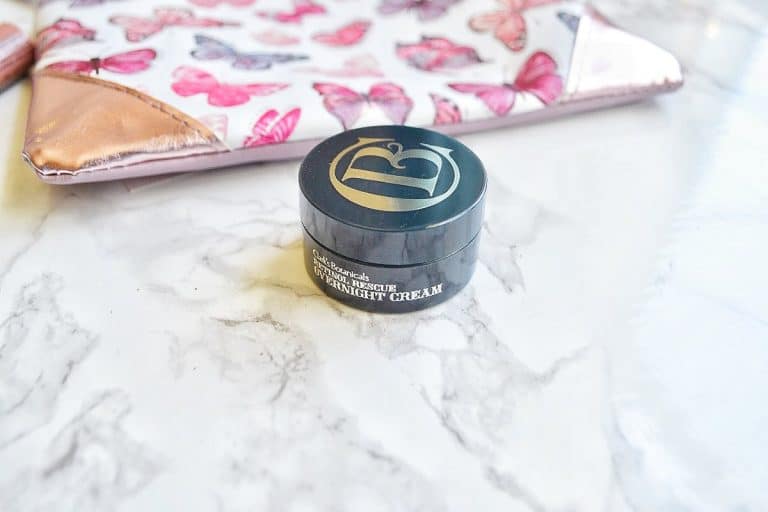 The final item I received is a travel sized Truffle Therapy Whipped Cleansing Cream from Skin & Co Roma. I have mixed feelings about this product. It is a wonderful cleanser, and leaves no trace of my makeup behind. However, the smell is awful! I'm assuming it's from the truffle, but this straight up smells like dirt. I'm pretty sensitive to smells, so I don't think I will use this often.
Retail Value of Sample: $10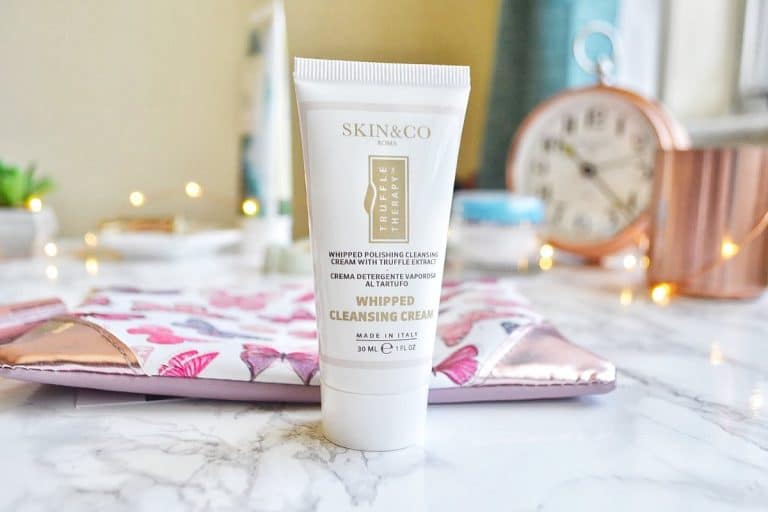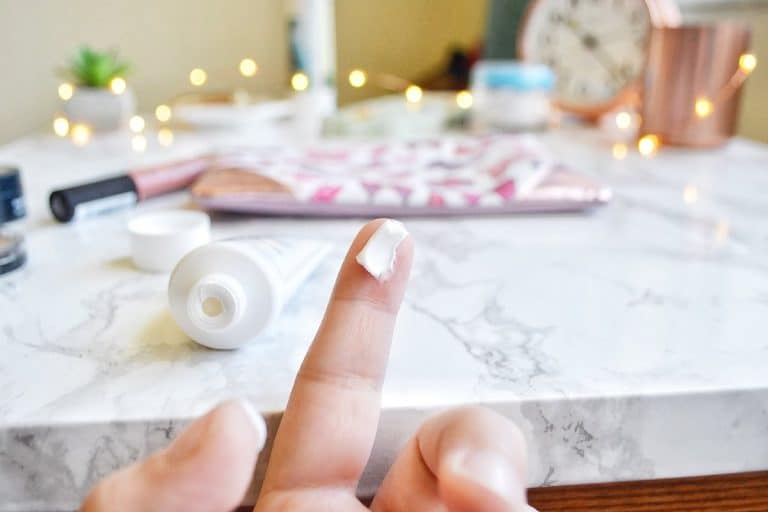 I loved 3 out of the 5 makeup products in my Ipsy bag, which isn't bad considering the subscription was only $10. The total value of the items in my bag is about $50. I really enjoyed trying out the beauty goodies in my Glam Bag, and I think this is a great subscription for anybody who wants to discover new makeup. It's so affordable, and the products are generally high quality.