MunchPak is a monthly, weekly, or bi-weekly snack subscription box delivering a hand-picked box of the best candy and snacks from around the world. With today's MunchPak review, we're unboxing our March 2016 MunchPak box.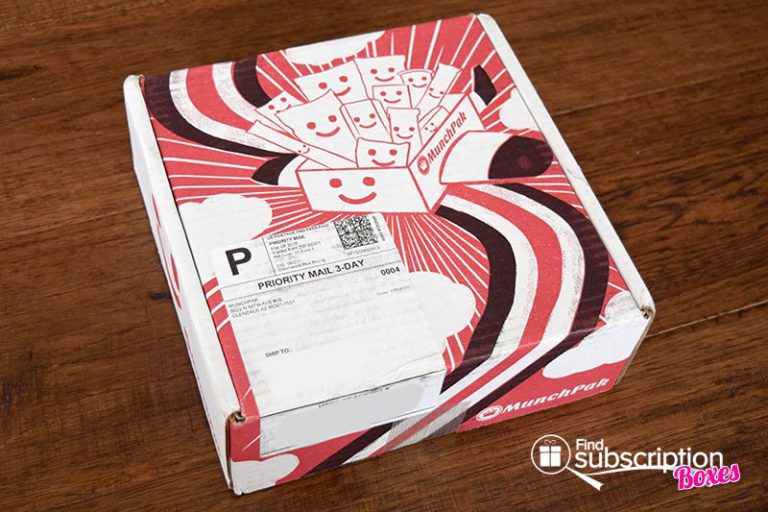 Subscribers customize their international snack box by selecting their snack preferences and profile. Each MunchPak snack box is then hand-picked to include snacks that only match your snack tastes.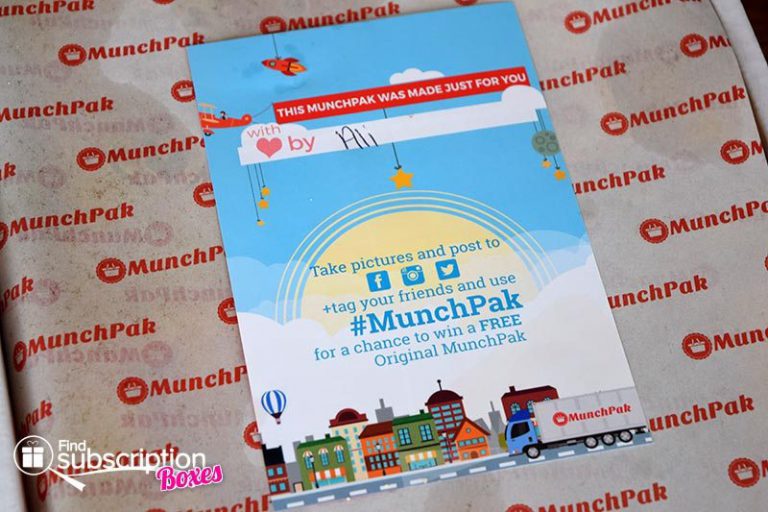 Here's a first look inside our March 2016 MunchPak snack box.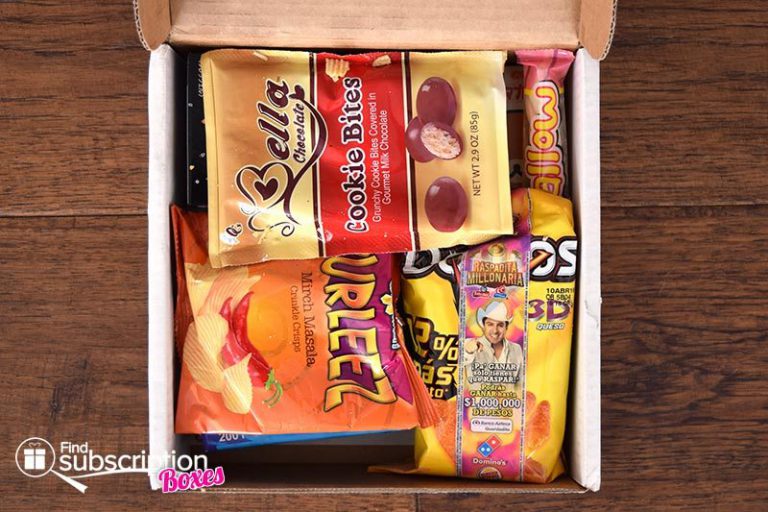 Inside the March 2016 MunchPak Review
There were 10 hand-picked snacks in our MunchPak March snack box.

Doritos 3D Chips
KABAYA Rilakkuma Pretzel Sticks
Kurleez Mirch Masala Crinkle Crisps
Bella Chocolate Cookie Bites
efrutti Gummi Bear-Rings
Alionka Tender Cream Cake
Glico Pretz Nuts and Sugar Flavor
Big Thunder Choco Covered Cookie
Sormovskoe Cookies Condensed Milk Flavor
Candyland Miles of Mallow
March 2016 MunchPak Review Wrap-Up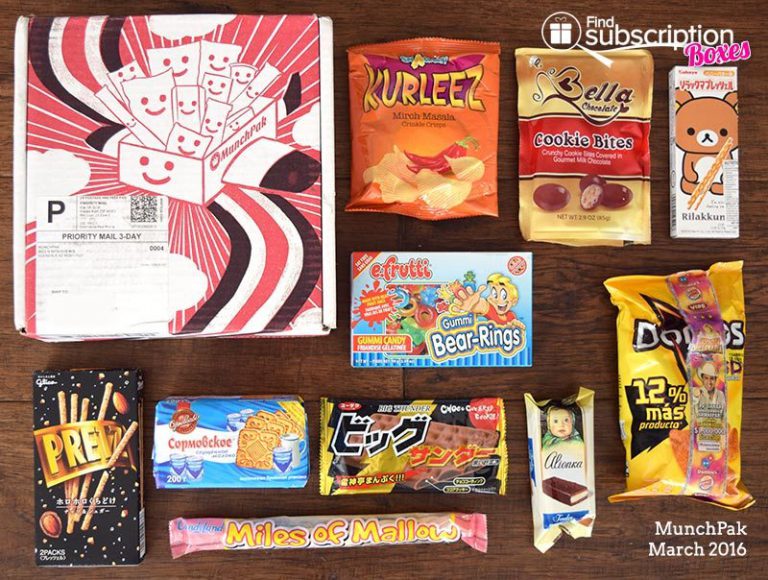 Our March 2016 MunchPak candy and snack box brought us delicious treats from the US, Russia, Mexico, and Japan. We love how we can taste popular snacks from so many different countries all from one box. Pretzel snacks are popular here and the two pretzel sticks included provided the perfect salty and sweet snacks. The chocolate covered cookies and cookies bites satisfied sweeter snack cravings. We also broke up the Bella cookie bites into smaller pieces and mixed it into ice cream. They were the perfect chocolate-covered cookie bite addition.
What was your favorite March MunchPak snack box snack?
MunchPak Coupon
Want to get the best snacks from around the world delivered to your door? Use discount code SNACKIN to save $2 off your first MunchPak.