Nerd Block delivers a mystery box of themed nerd gear every month.This month, Nerd Block teamed up with legendary geek icon, actor, and comedian Simon Pegg to bring us the Simon Says… themed Nerd Block Classic March 2015 box.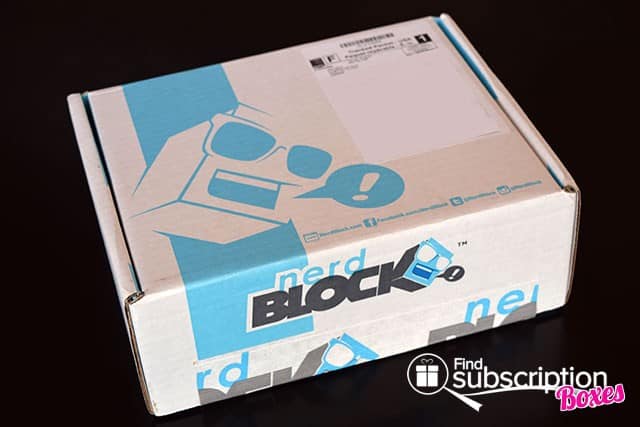 Each Nerd Block has a product card that describes each of the items in that month's block.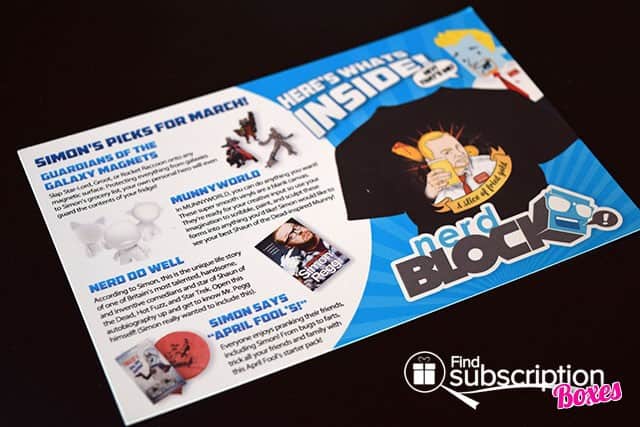 Here's a first look into our March Nerd Block Classic block.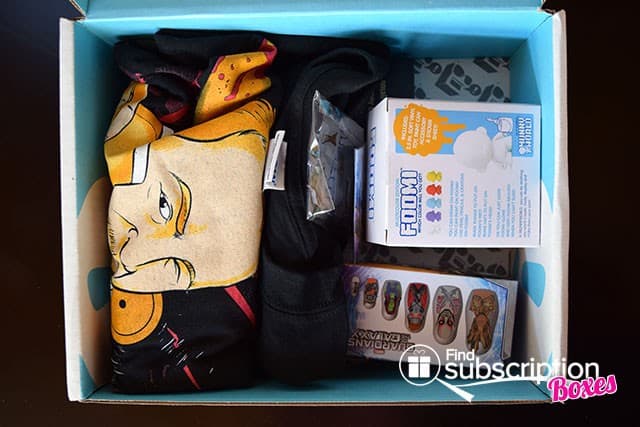 Inside the Nerd Block March 2015 Classic Block
There were 6 nerdy items in our March 2015 Nerd Block Classic Block.

1. "A slice of fried gold" Shaun of the Dead T-Shirt
This t-shirt is "a slice of fried gold" itself and is a must-have for Shaun of the Dead and Simon Pegg fans – whether around the house our heading to your favorite pub.
2. Nerd Do Well by Simon Pegg
This autobiography shares the unique life story of this month's Nerd Block curator, comedian and star of Shaun of the Dead, Hot Fuzz,  and Star Trek, Simon Pegg.
3. Guardians of the Galaxy Nesting Dalls
This nesting doll set features all your favorite Guardians including the Nerd Block EXCLUSIVE Baby Groot.
4. Guardians of the Galaxy Star Lord Magnet
Protect your fridge, your car, or any other magnetic surface with your own personal hero magnet.
5. Mr J's April Fool's Kit
This Batman-themed prank starter pack includes a whoopee cushion and fly ice cubes that are perfect for those who want to prank their friends and family.
6. MunnyWorld Vinyl
These vinyls are the perfect way to use your imagination and transform this blank canvas into anything you'd like.
Nerd Block Classic March 2015 Box Review Wrap-Up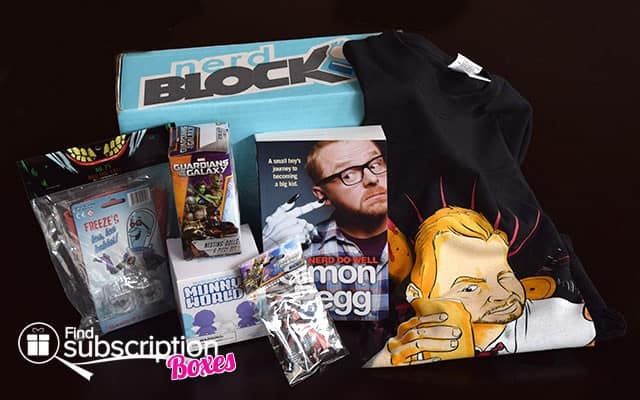 The March 2015 Simon Says Nerd Block Classic box with packed with collectibles for Guardians of the Galaxy and Simon Pegg fans. The nesting dolls are unique collectibles and the small Baby Groot nesting doll is a Nerd Block exclusive! This block is a great one to help inspire creativity with the MUNNYWORLD vinyl and Simon Pegg's autobiography.
What was your favorite item from the Simon Says March Nerd Block?