The Nerd Block Classic subscription box for nerds delivers a monthly mystery nerd box featuring $40+ worth in nerd and geek collectibles, exclusive vinyls figures, cool t-shirts and more. With today's Nerd Block review, we're unboxing the July Nerd Block Classic box and will take a closer look at the nerdy items in this month's box.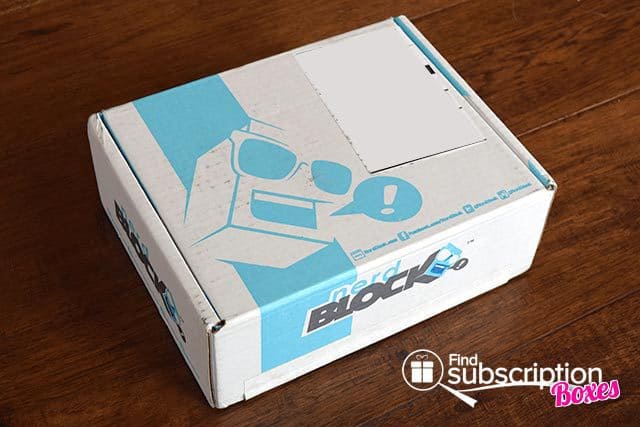 Each Nerd Block Classic Block has a different nerd theme. The July 2015 Nerd Block Classic box theme is Humanity's Last Hope. Each Nerd Block box includes a product card that describes each of the geek and nerd items in that month's box.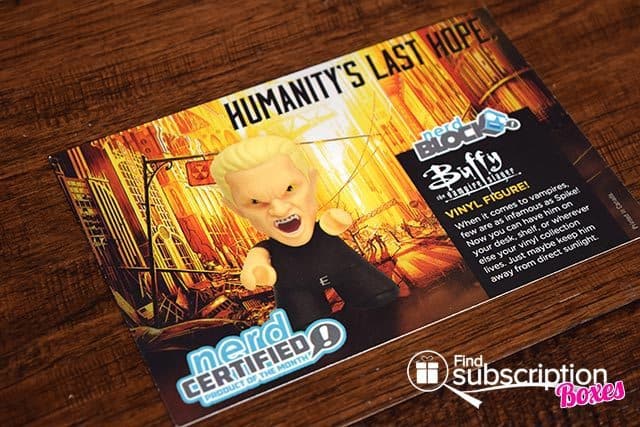 Here's a first look inside our Nerd Block July Classic Block.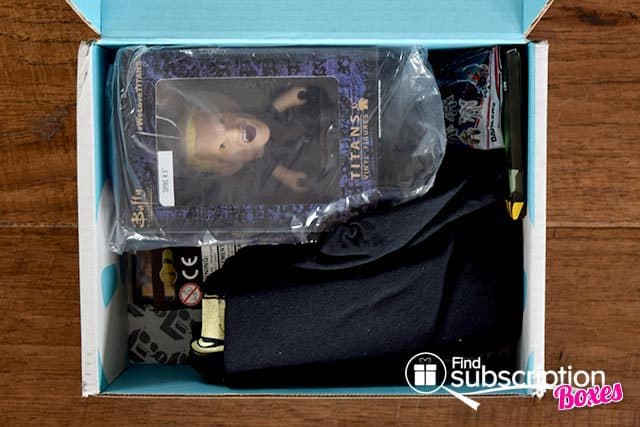 Inside the Nerd Block July 2015 Humanity's Last Hope Classic Block
There were 6 cool nerd gifts the July Humanity's Last Hope Nerd Block Classic Block.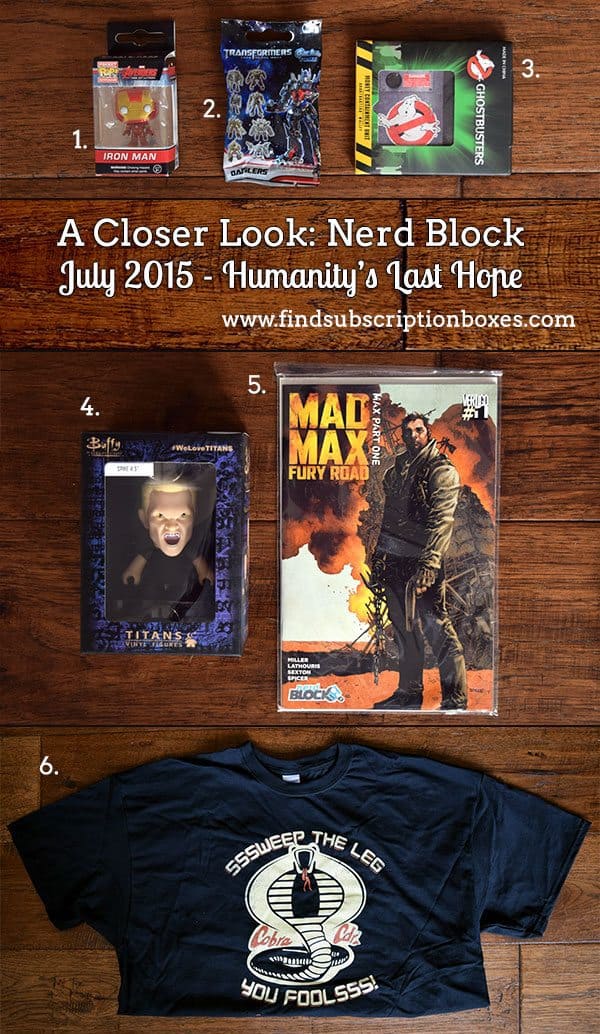 1. Iron Man Keychain
Now you can have your own Marvel Avenger guarding your keys with this Pocket Pop! Keychain from Funko.
2. Transformers Danglers
"Transform" your cell phone or hand-held with these danglers and support your Cybertronian troops.
3. Ghostbusters Wallet
Made of durable Tyvek, this sturdy wallet is a Nerd Block exclusive that will protect your cash and cards from ghosts and slime.
4. Buffy the Vampire Slayer Titans Vinyl Figure – Spike
A Nerd Block EXCLUSIVE, this 4.5″ vinyl features the infamous Spike!
5. Mad Max Fury Road Comic #1
Anti-hero Mad Max travels from the big screen to your home as his post-apocalytpic adventure continues in this exclusive comic.
6. Sssweep the Leg You Foolsss Exclusive Cobra T-Shirt
Cobra's Motto adorns this exclusive t-shirt from ShirtPunch .
Nerd Block July 2015 Humanity's Last Hope Classic Block Box Review Wrap-Up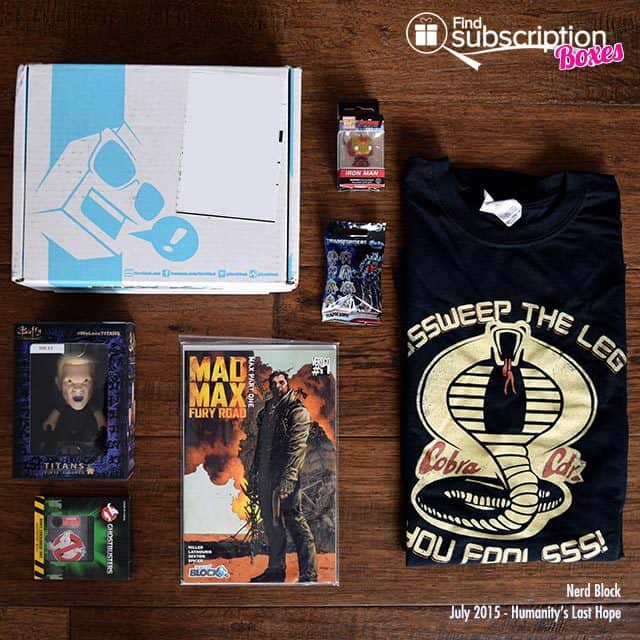 The Nerd Block July 2015 Humanity's Last Hope Classic Block delivered exclusive collectibles – both large and small – celebrating some of our favorite earth-saving icons. The Ghostbusters wallet is surprisingly durable and perfect for surviving ghost-busting adventures. The keychain and danglers can be used on keys, backpacks or anything that could use a little bit of nerd cool.
What was your favorite July Nerd Block Humanity's Last Hope Classic Block item?
Nerd Block has revealed the August 2015 Nerd Block theme – Summer Mixtape! Get a sneak peek into the Nerd Block Summer Mixtape August box with these spoilers.
Nerd Block Promo Code
For a limited time, use Nerd Block promo code SAVE15 to save 15% off your first Nerd Block nerd subscription box with monthly subscriptions. Save up to 20% off with multi-month and multi-block subscriptions.