Plated is a meal kit subscription box that sends you whichever recipes you choose week to week. There is a new seasonal menu over week, with 20 recipes to choose from! They send you responsibly sourced meats and sustainable seafood, as well as farm-sourced seasonal ingredients. You can feel good about what you are putting in your body. There are options for omnivores, seafood lovers, vegetarians, and dessert seekers.
These are Plated's current subscription options:
2 Serving Meals ($11.95/serving)
2 nights per week: $47.80
3 nights per week: $71.70
4 nights per week: $95.60
3 Serving Meals ($9.95/serving)
2 nights per week: $59.70
3 nights per week: $89.55
4 nights per week: 119.40
4 Serving Meals ($9.95/serving)
2 nights per week: $79.60
3 nights per week: $119.40
4 nights per week: $159.20
You can get 25% off your first month for the rest of 2018! Offer is valid at checkout.
Today, I will be reviewing a Plated box I received in July. I received the two serving, two meal plan and picked Hoisin Duck Buns and Baked Calamari.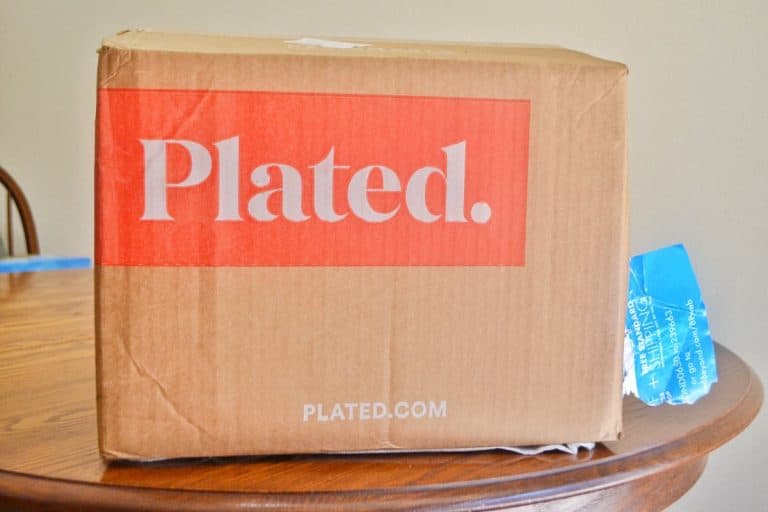 The first thing I noticed about my box was that there was a soggy hole in the bottom, and that it smelled strongly of fish. Unfortunately, there was a hole in my calamari package, and it had leaked raw squid juice all over the contents of the box. I had to scrub all of the ingredients thoroughly to get rid of the fishy smell.
The instruction pages were also stuck to the inside of the box. This wasn't as big of a deal though, because it was only the picture part of the card that was ruined.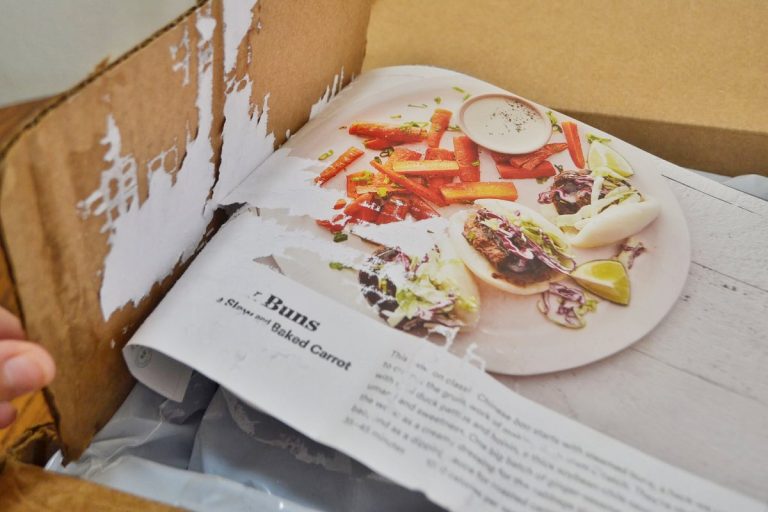 Here is what my box looked like on the inside. There was plenty of insulating packing material.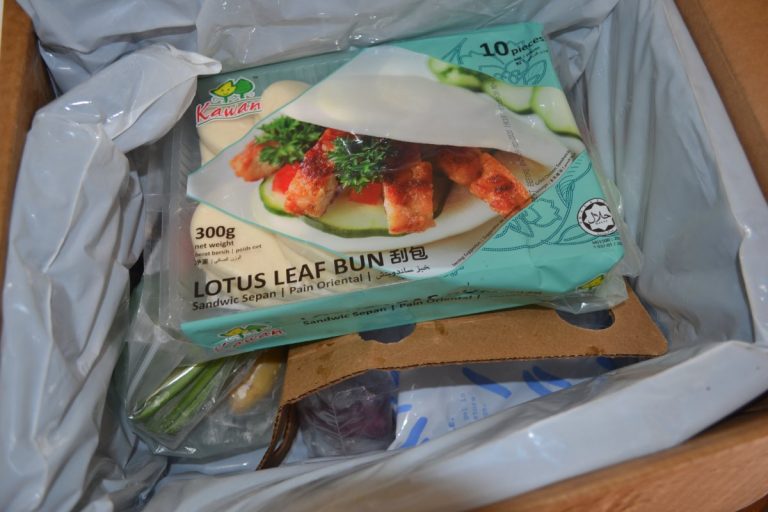 Here's a quick look at everything that was inside my box. I like that the smaller ingredients for each meal are separated into their own bags. This helps me keep track of my packages of spices and condiments when I am ready to cook!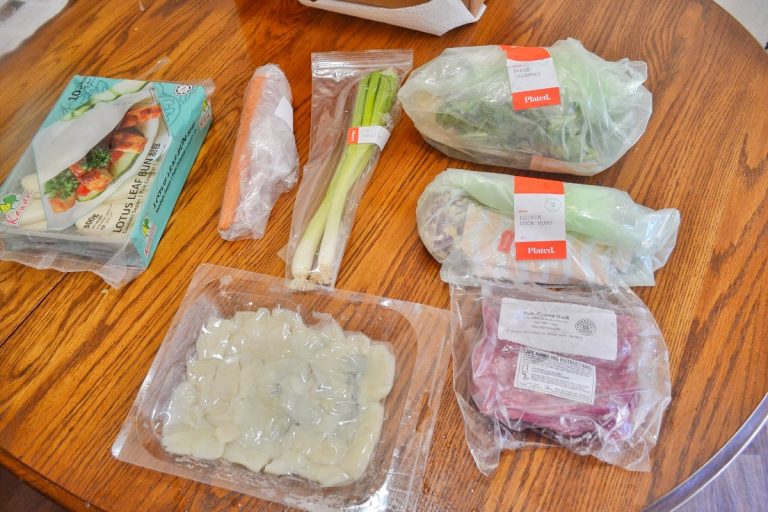 I did notice right off the bat that the red cabbage sent for the Hoisin Duck Buns was not fresh. The cabbage had brown and grey spots, and smelled sour.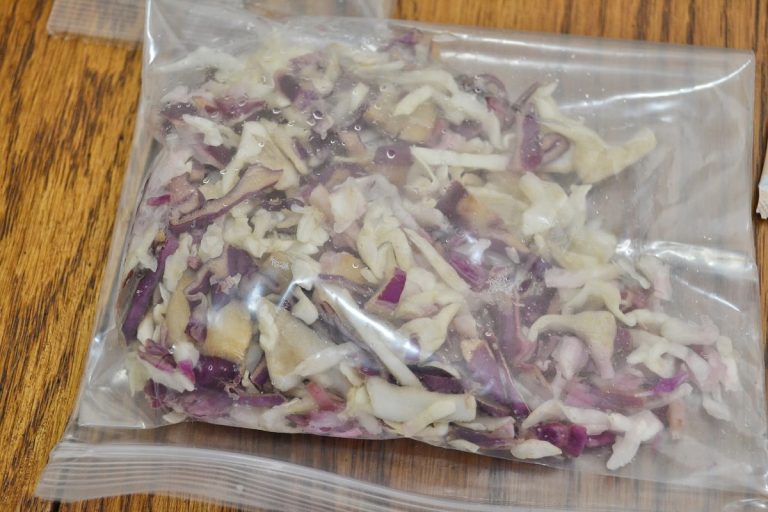 Baked Calamari with Garlic Breadcrumbs and Papas Bravas
I love calamari, so I was really excited to see this recipe on Plated's menu! Even though the calamari package had a hole in it, I decided to cook it anyway. Here is the meal's corresponding recipe card: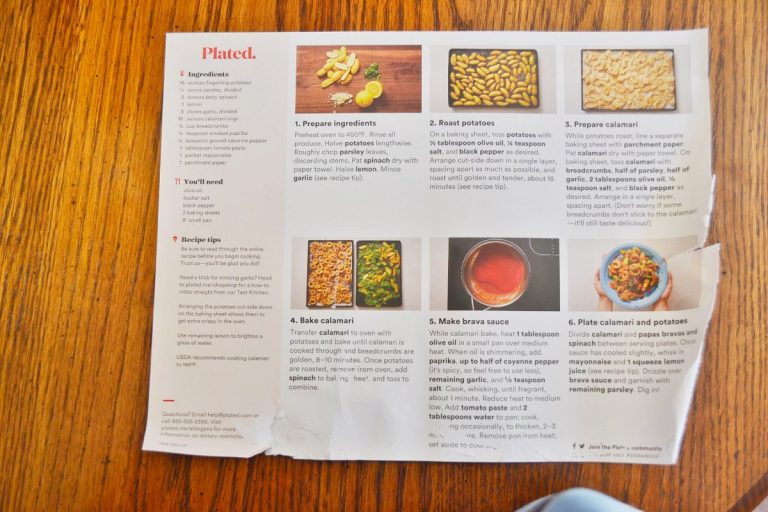 There were a fair few ingredients in this recipe, and lots of produce – which is just how I like my dinners. Call me sadistic, but my favorite part of cooking is chopping all the veggies!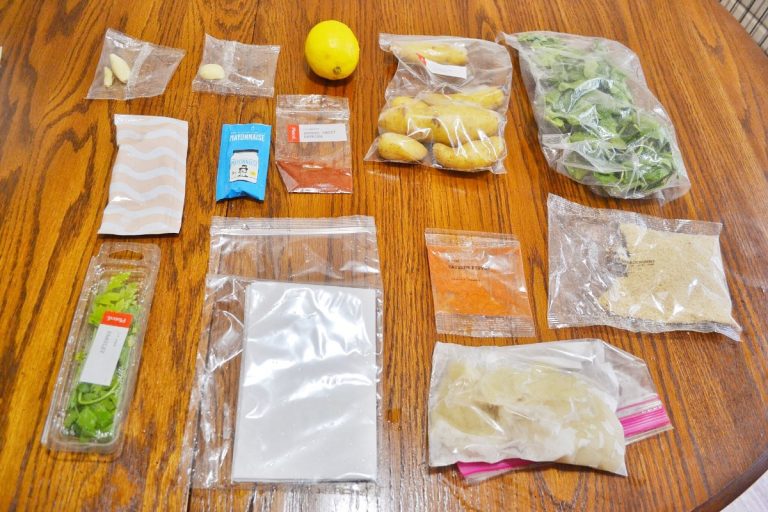 First, I prepped the golden potatoes, the lemon, the garlic, and the parsley.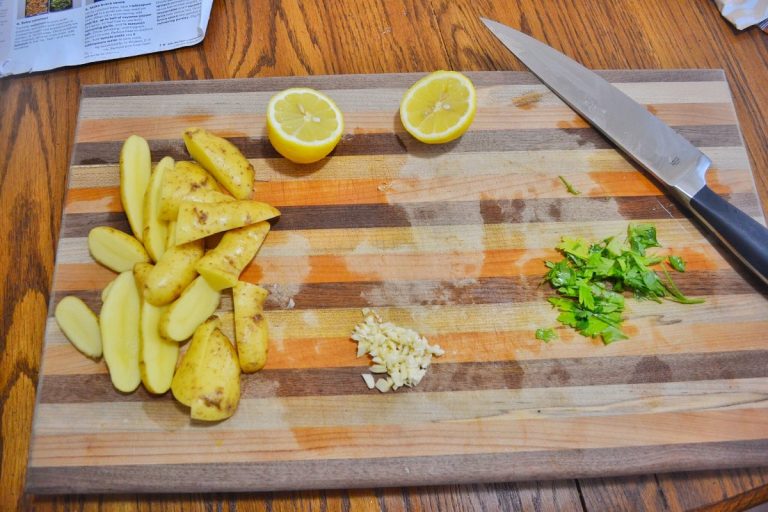 Next, I combined the golden potatoes with some olive oil and salt, and baked it in the oven at 450 degrees.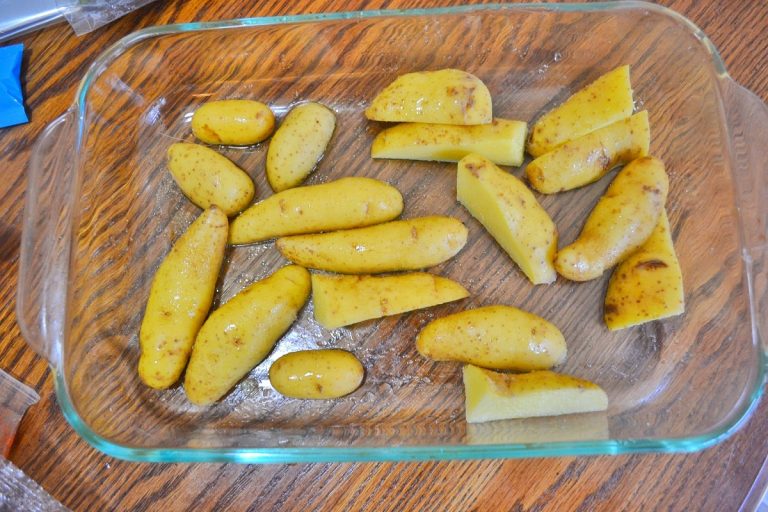 When the potatoes were done, I added spinach and tossed to combine.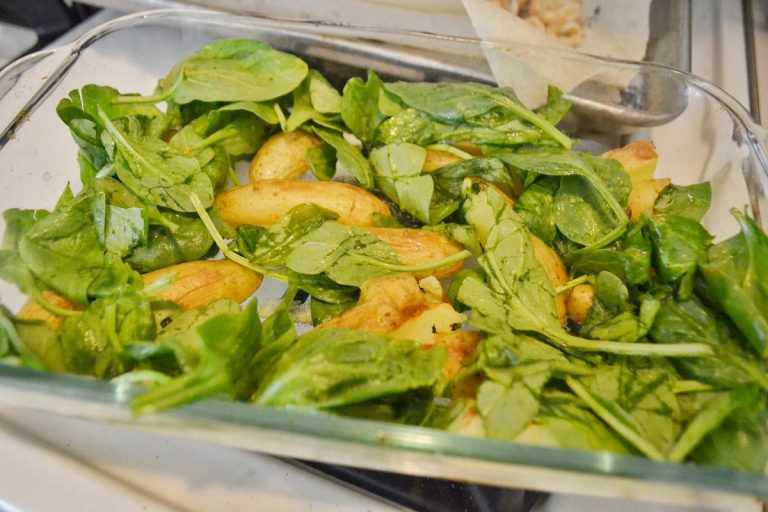 While the potatoes were still cooking, I combined the calamari with breadcrumbs, half of the parsley, half of the garlic, olive oil, and salt. In the oven it went, for about 10 minutes.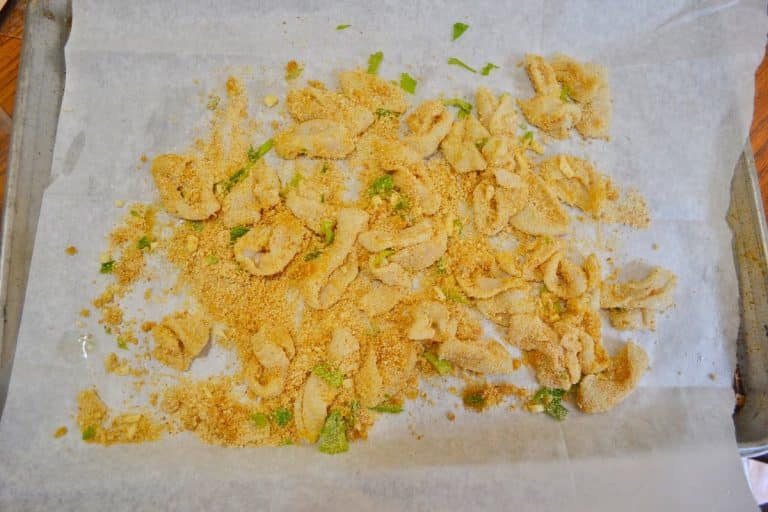 While the calamari and potatoes were finishing up, I prepared the brava sauce. I combined olive oil, paprika, cayenne pepper, tomato paste, garlic, salt, and water in a small saucepan and heated it over medium low. I only used about 1/8 tsp of cayenne pepper, because I didn't want it to be too spicy!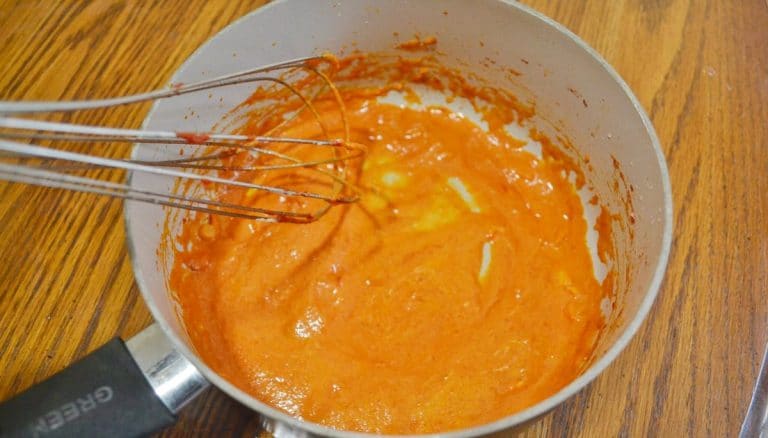 Everything finished up about the same time. I love recipes that align perfectly, because it means that nothing is getting cold while you finish up an element. I plated the potato and spinach mixture, and added the calamari on top. Finally, I topped it with the brava sauce and the rest of the parsley. Wow, this was so delicious! I loved the crispy texture of the breaded calamari, and it was way healthier than eating it fried. Unfortunately, my stomach was upset for the rest of the day – which was probably because the calamari package had a hole in it.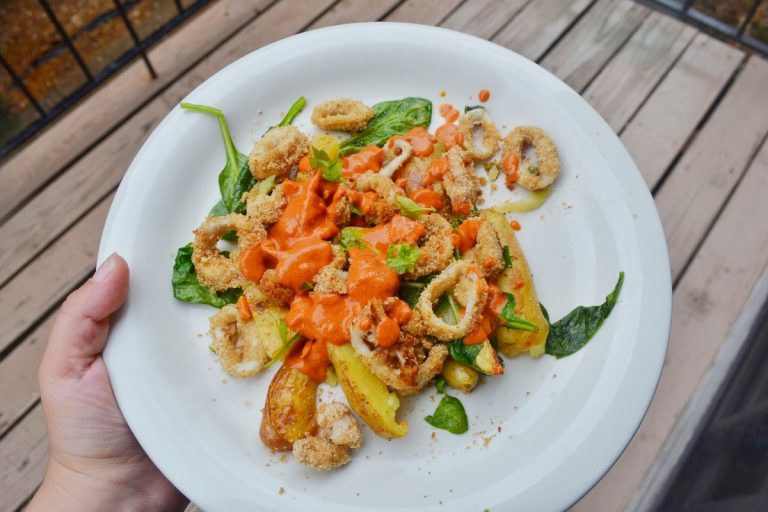 Hoisin Duck Buns with Ginger-Sesame Slaw and Baked Carrot Fries
I cook with Hoisin sauce at least once a week, but I've never tried it with duck! So, when I saw this as a recipe option, I knew I had to try it out. Here is the meal's corresponding recipe card: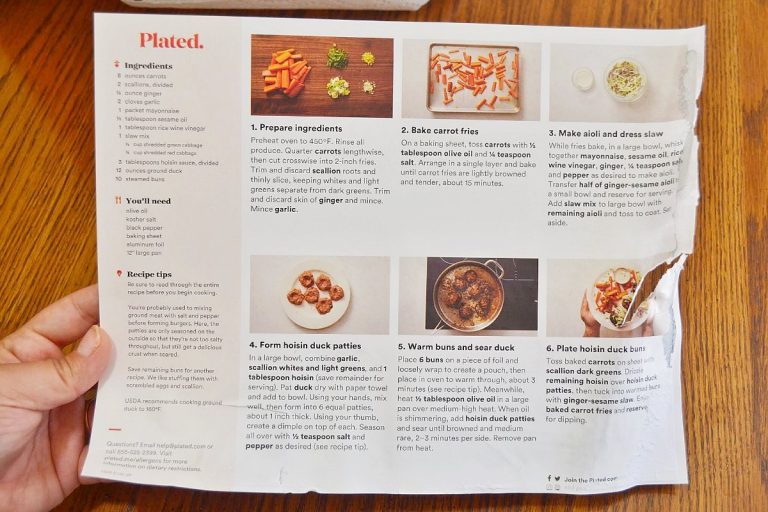 Here are all of the ingredients that went along with this recipe. Unfortunately, I could not use the red cabbage because it was rotten. I substituted yellow bell peppers that I already had in my fridge.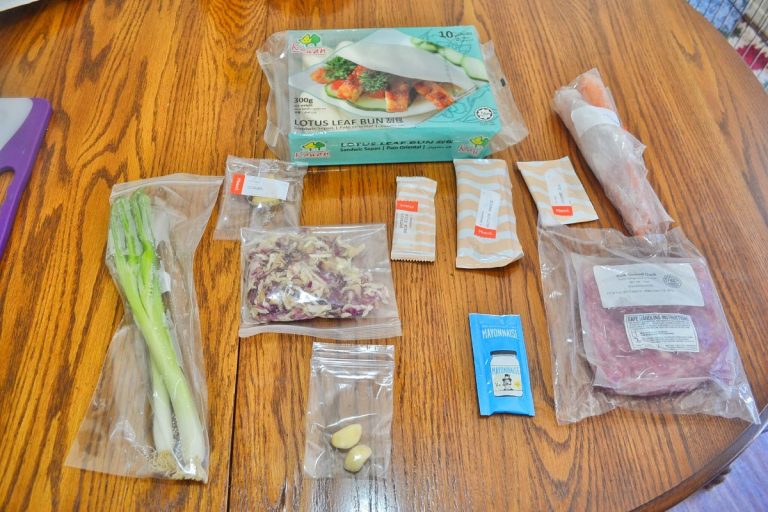 This recipe also had plenty of produce! The first step was to chop everything up.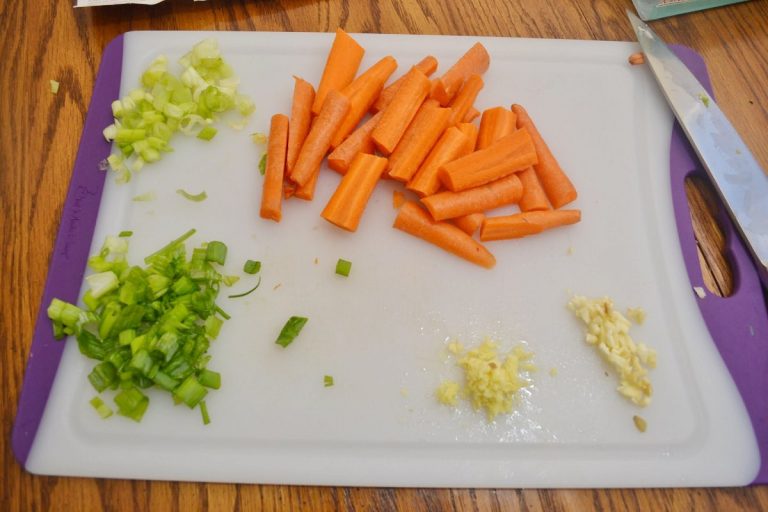 I tossed the carrots sticks with olive and salt, and I baked them on 450 degrees for 15 minutes. While that was going, I made a ginger-sesame aioli from mayo, sesame oil, rice wine vinegar, ginger, and salt. It was supposed to be combined with the cabbage, so I just added in the sliced bell pepper.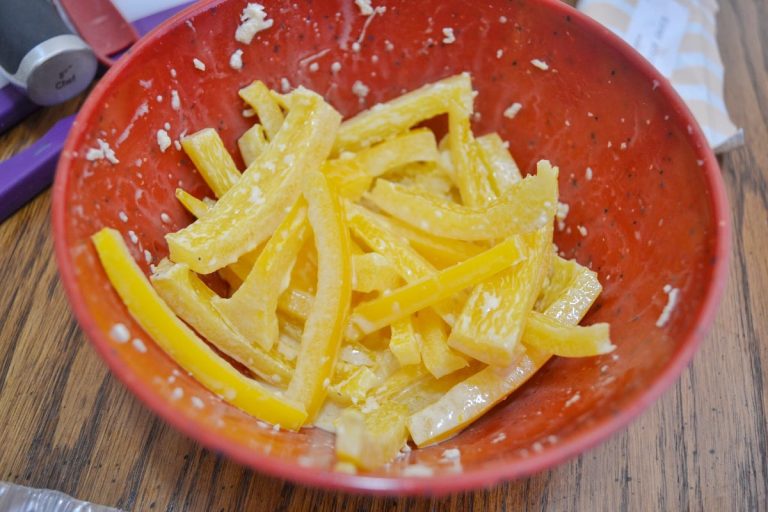 Next, I combined garlic, scallions, hoisin, and ground duck in a large bowl. I mixed it well, and then formed it into six patties.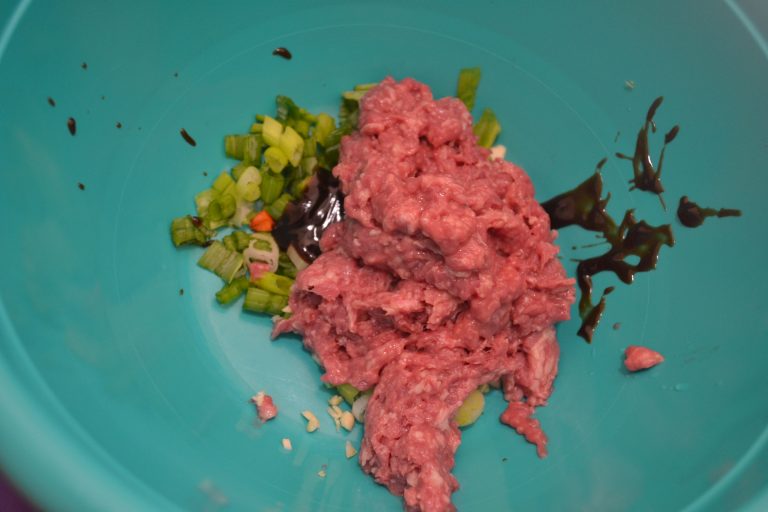 Here's how they looked when they were done! I didn't do the most thorough job drying off the duck, so they are a little wet and sloppy. However, they held together really well when I cooked them!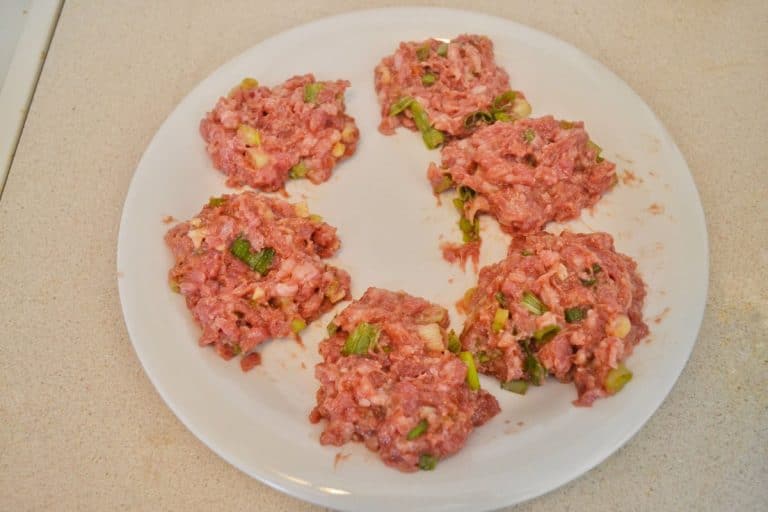 I stuck six lotus leaf buns in aluminum foil, and sealed it up to create a makeshift steamer. I tossed them in the oven for a couple minutes to get them nice and soft.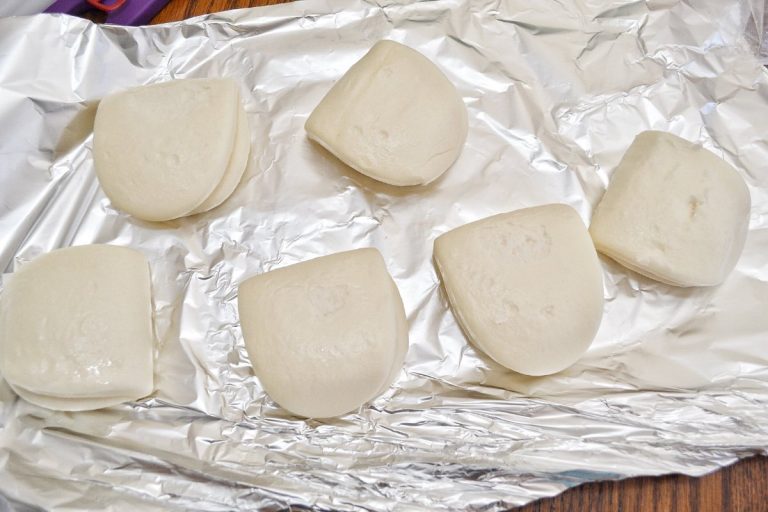 Just like with the first recipe, everything came together at about the same time. I placed the duck patties in the steamed buns, and topped with the bell pepper mixture and leftover hoisin sauce. I served the carrot fries on the side; they turned out nice and caramelized. Oh my goodness, this recipe was delicious! The duck patties were tender and just a little greasy. The ginger sesame aioli was especially flavorful, and I plan on making it again.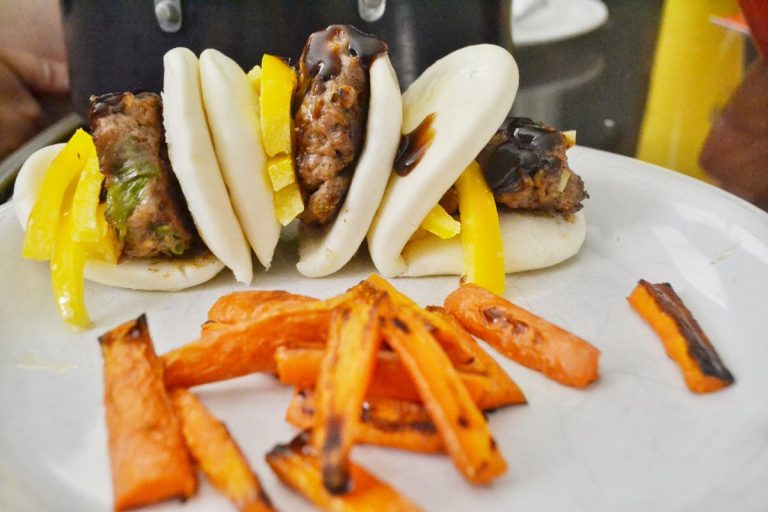 Overall, I really loved the recipes in my Plated box. I do wish that my calamari package had been uncompromised, and that the cabbage was fresh. Fortunately, Plated does have a 90 day window where they will issue credit to your account if there was a problem with your box. I have ordered from Plated before, and the box arrived in perfect condition, so I believe this was a one time fluke. The meals were delicious, the instructions were easy to follow, and overall I do think I would try Plated again even with this box's difficulties.