The POPSUGAR December 2015 Must Have Box inspiration has been revealed. Every month, POPSUGAR Must Have curates $100+ worth of the latest beauty, fashion, home and fitness finds and delivers them to your door.
The December 2015 POPSUGAR Must Have Box was inspired by: "Sparkle. Holiday Glamour. Indulgence. Celebration."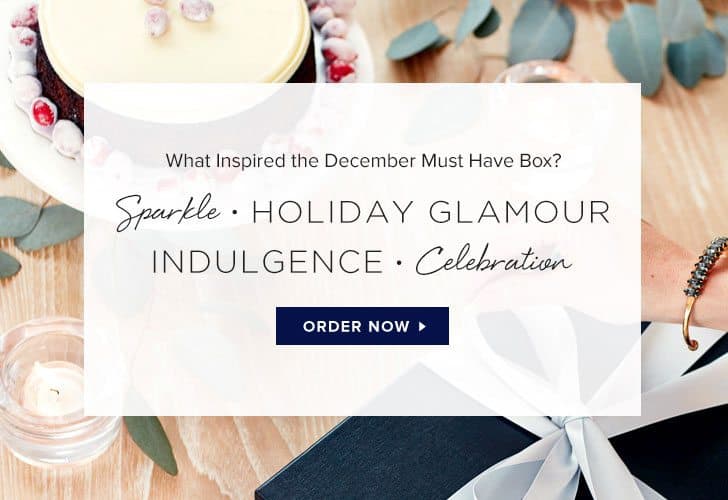 Tis the season . . . to shop! With December upon us, we can't help but get excited about all of the celebrations ahead and are ready to indulge with a little extra sparkle. While we're not revealing any of the products inside, check out what inspired our editors for the December Must Have box.
Based on the inspiration, we're guessing December's POPSUGAR Must Have Box has a beauty item and (maybe) a sparkly jewelry piece? What do you think could be in the POPSUGAR December 2015 Must Have Box?
Join POPSUGAR Must Have before the December box sells out!
POPSUGAR Must Have Box Promo Code
For a limited time, save $5 off new POPSUGAR Must Have Box subscriptions when you use POPSUGAR Must Have promo code MUSTHAVE5 at checkout.