Sometimes it's hard to know just what to give someone who is expecting. Diapers? Baby clothes? What if it's a boy? Or a girl? Or the new parents haven't discovered the gender? How can you make sure you give the future mom (or dad) a gift that is actually useful instead of one that will collect dust in the closet? A great option for baby shower gifts is a subscription box.
There are several monthly subscription boxes that could make perfect baby shower gifts – whether it's a baby that's just been announced or a shower for a little one that's already arrived. Here are a few subscription boxes that are designed for new moms and new babies.
Bluum Box
Bluum Box delivers you a monthly box of tried and true products, specially selected for the age, gender, and developmental stage of your child. Monthly Bluum Boxes are filled with hand-picked toys, books, and other goodies perfect for moms and babies from pregnancy to preschool.
Bluum Boxes start as low as $20.99/month and have a value of over $40! Check out our Bluum box listing for reviews and Bluum Box coupon codes and deals.
---
Stork Stack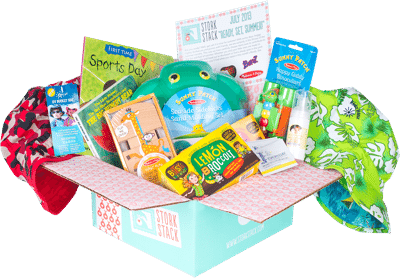 Every month Stork Stack delivers a special Stack, filled with 5 deluxe products, selected by their team of moms to be age-appropriate from your child, from the 3rd trimester to the 3rd birthday. As an added bonus, with every subscription, Stacks are donated to families in need.
Stork Stack monthly boxes start as low as $27.99/month and include free shipping. Check out our Stork Stack listing for reviews and Stork Stack coupon codes and deals.
---
The Honest Company
Founded by actress Jessica Alba, The Honest Company strives to provide safe, eco-friendly and affordable products for baby care and for the home. They offer two bundles that are great for expecting parents – The Honest Company Diapers & Wipes Bundle and their Essentials Bundle.
The Honest Company Bundles start at $39.95/month. You can also sign-up for a free trial to test out the products before subscribing. Check out our Honest listing for reviews and Honest Company coupon codes and deals.
---
IncrediBundles Subscription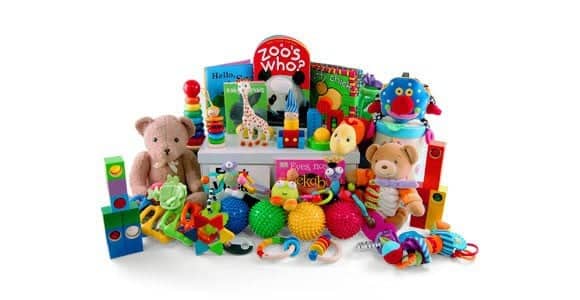 An IncrediBundles Subscription is a gift that keeps on giving for a whole year. Every quarter, IncrediBundles sends out a huge bundle of products select for the child's age and stage of development at the time of shipment. They have 3 bundles to choose from – A Year of Toys, A Year of Books, and A Year of Diapers.
IncrediBundles Subscriptions start at $395 per year. Check out our IncrediBundles Subscription listing for reviews and IncrediBundles coupon codes and deals.
---
Ecocentric Mom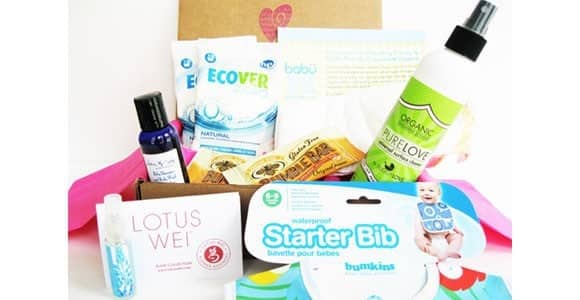 Ecocentric Mom has three monthly subscription boxes that are perfect for moms, moms-to-be, and baby. Each box has healthy, natural and organic products that are hand-selected for all moms or babies from newborn to 18 months – from natural mom and baby care products to organic foods.
Ecocentric Mom subscriptions start at $17/month and include free shipping! Check out our Ecocentric Mom listing for reviews and Ecocentric Mom coupon codes and deals.
---
Diaper Dabbler
What's something every new parent will need? Diapers. And lots of them. With Diaper Dabbler, new parents can try 5-6 brands of diapers at a time to find which diaper fits their little one the best without having to buy full-sized packs. They offer diapers for newborns, Size 1, Size 3, and 2T-3T Trainer Packs.
Diaper Dabbler Variety Packs start at $7.99 per pack and includes free shipping for order over $35. Check out our Diaper Dabbler listing for reviews and Diaper Dabbler coupon codes and deals.
---
Citrus Lane
Designed for kids from newborn to 5 years old, a monthly Citrus Lane box delivers healthy treats, engaging toys, and more kid-friendly products geared for the child's age – there are even a few goodies for parents. All products in a Citrus Lane subscription box are reviewed and recommended by real moms.
Citrus Lane monthly subscriptions start at $25/month and gift subscriptions start at $50 for a 2-month gift subscription. Check out our Citrus Lane listing for reviews and Citrus Lane coupon codes and deals.
---
Baby Bump Bundle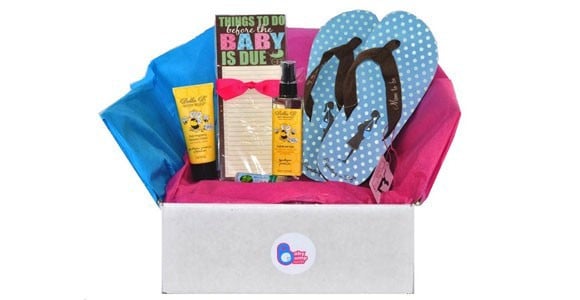 Baby Bump Bundles are specially curated boxes designed for expecting moms at each stage of pregnancy – from the first trimester to baby's arrival. They offer three bundles – the BumpBundle for moms-to-be, the BabyBundle for newborn babies, and the Breastfeeding Bundle for nursing moms.
Baby Bump Bundles start at $30/bundle and includes free shipping. Check out our Baby Bump Bundle listing for reviews and Baby Bump Bundle coupon codes and deals.
Take the guesswork out of baby shower gifts with one of these subscription boxes for babies and moms.
Which box would you most like to give (or receive)?