Unplugged Book Box is a monthly subscription that sends you a newly released book, as well as several bookish goodies. They have two options: a young adult curation, or their new adult curation. Each month is inspired by a different self-care message, and the box contains products created by small-businesses. Each book you receive is published two months or less prior to shipping.
This is my second time reviewing Unplugged. Last month's box blew away my expectations, and I'm really excited to see what's in April's box! The theme this time is Wash Away Your Worries.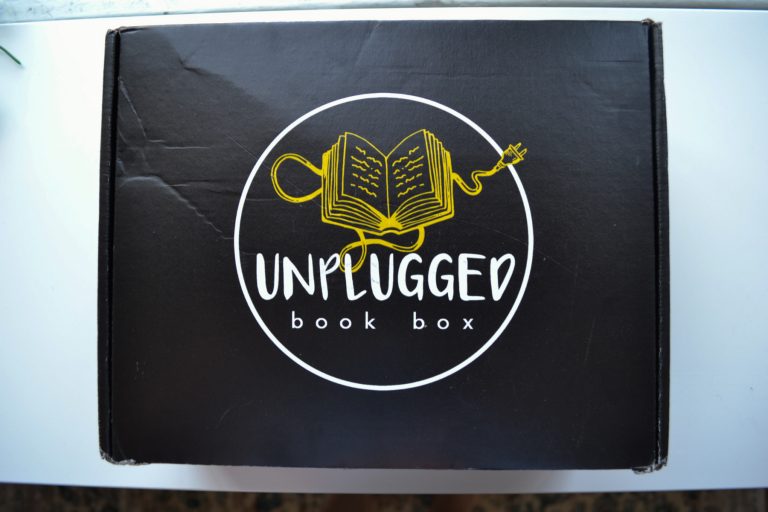 There was plenty of packing material in my box, so everything arrived in perfect condition.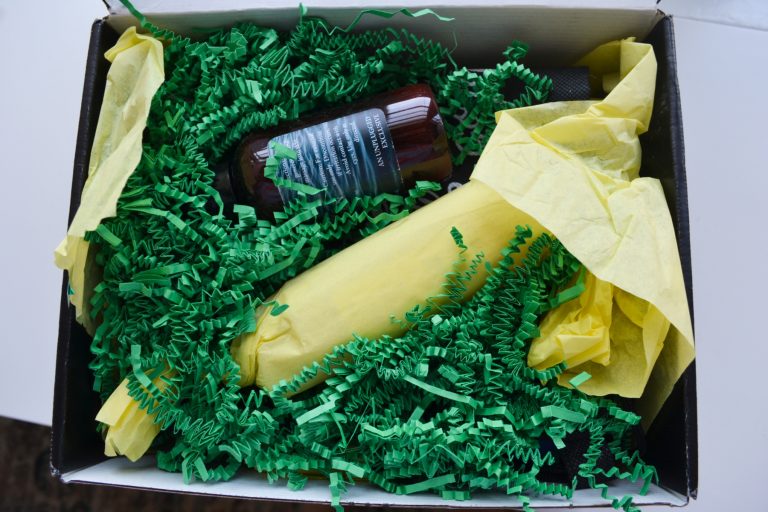 Unplugged included a card with the month's theme, and a product list. I had a hunch that the Wash Away Your Worries theme would include bath products, and I was correct! This month's box includes:
Six of Crows Compact
Pirates of the Caribbean Bag
Aquaman Lotion
The Sea Witch Shower Gel
Dante & Aristotle Bookmark
A Surprise Book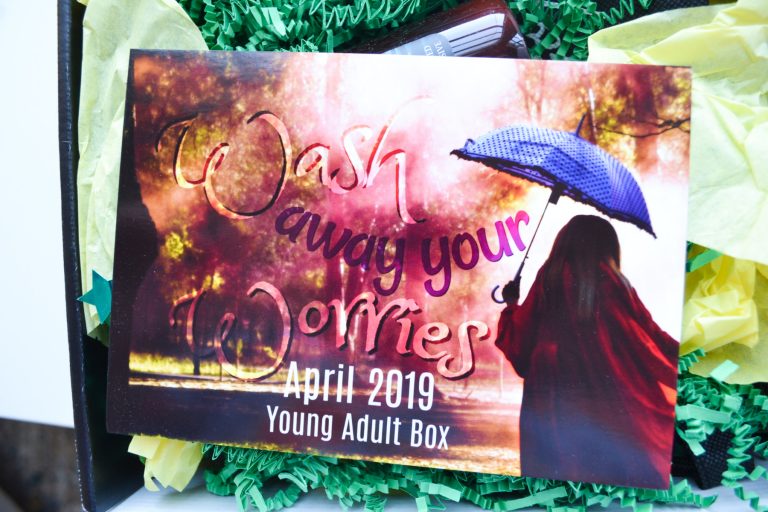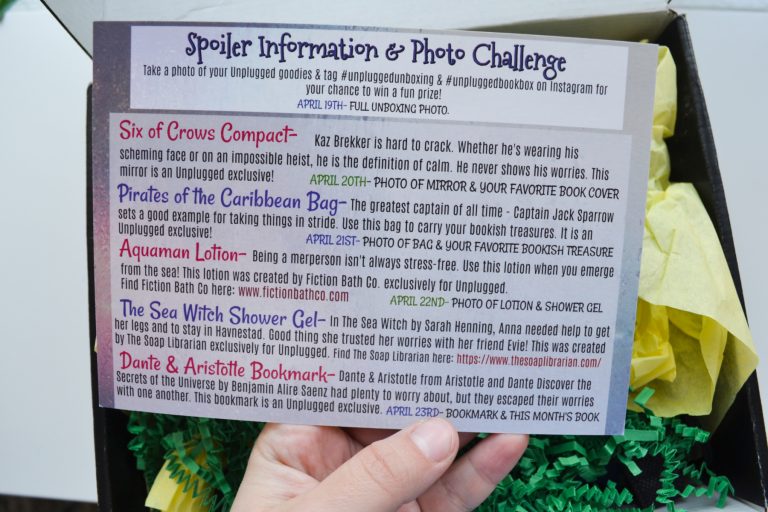 Each month, Unplugged releases a new playlist to listen along to while you read the featured book. If you are on a mobile device, all you have to do is go to the Spotify search bar and scan the code on the card. If you're like me and prefer to use a computer, just visit the "UnpluggedBookBox" Spotify profile.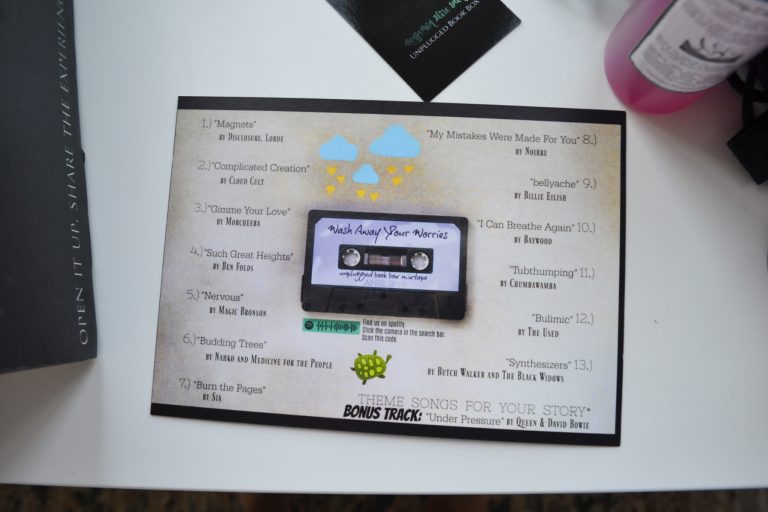 The back of the card had a recipe for Snickerdoodles! This recipe is based on Lara Jean from "To All The Boys I've Loved Before" – which is a popular book and movie on Netflix. Snickerdoodles are my fiance's favorite cookie, so I might make these for him.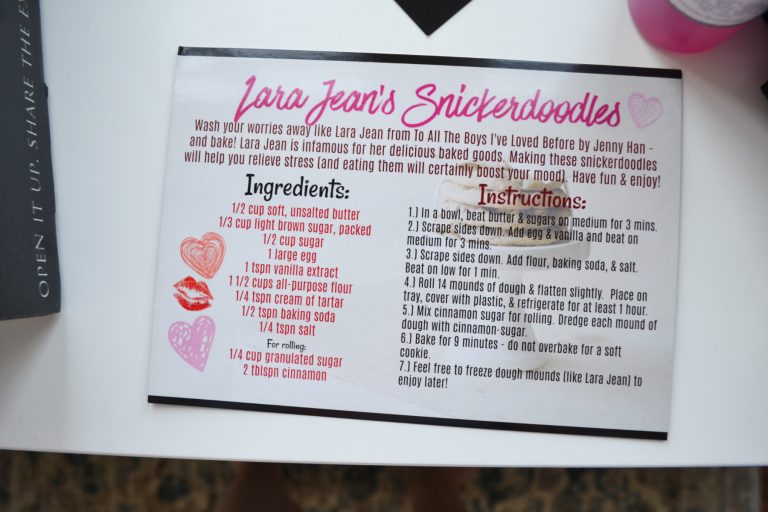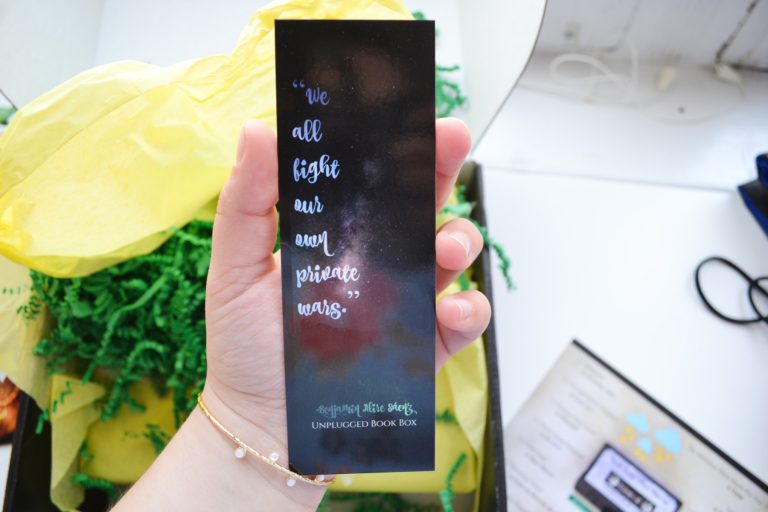 We're almost done with the inserts, I promise! This one revealed May 2019's theme: "If Not Now, When?"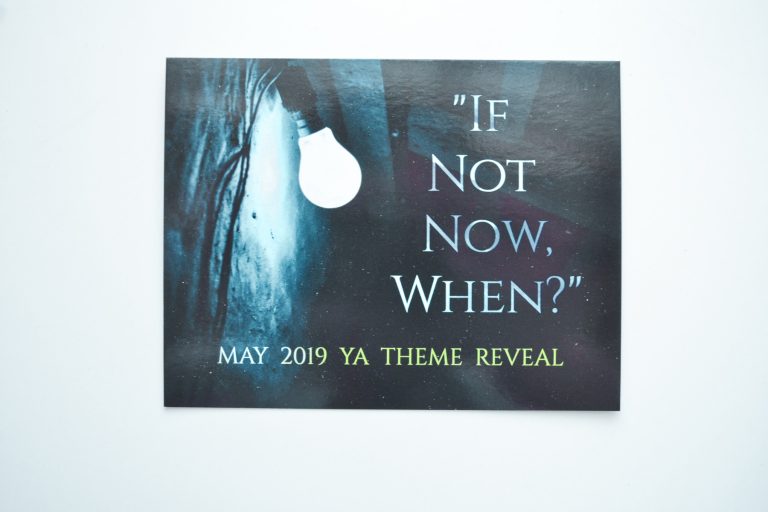 The back of the card included 5 reasons to reduce stress. This made me chuckle a bit; I don't think anybody is under the impression that stress is a good thing. I have anxiety and would love to be able to reduce my stress and experience better self-esteem and an improved lifestyle.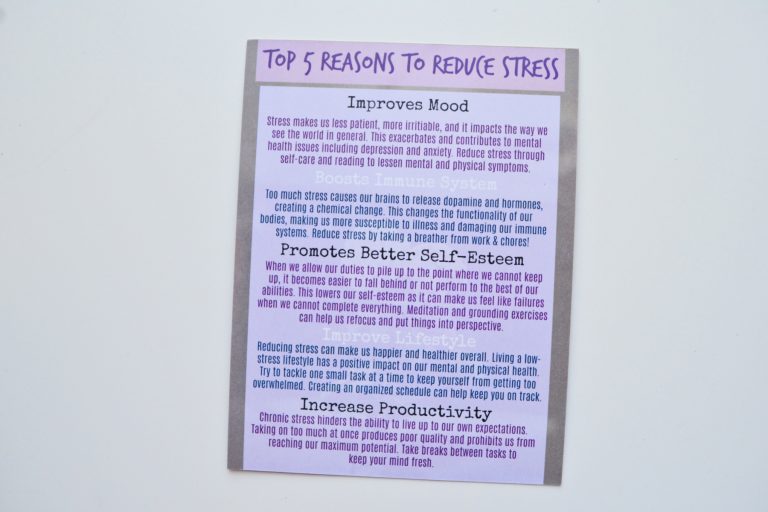 Okay, let's move on and take a look at each item in April's box!
The first item I pulled out of my box was this bookmark by Steve Jobs. The quote reads "Don't let the noise of other's opinions drown out your own inner voice." I love this quote; I definitely care way too much about what people think of me. It's an anxiety thing. This quote reminds me to just take a deep breath and exist. Just for myself, not for anybody else.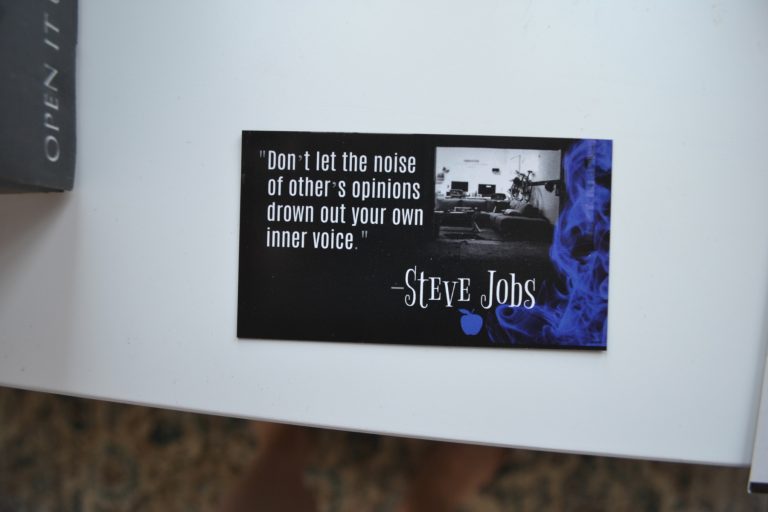 Next, I received a bookmark with the quote "We all fight our own private wars." This is a quote from Dante & Aristotle Discover the Secrets of the Universe by Benjamin Alire Saenz. I haven't read the book, but it's been on my to-read list for a long time!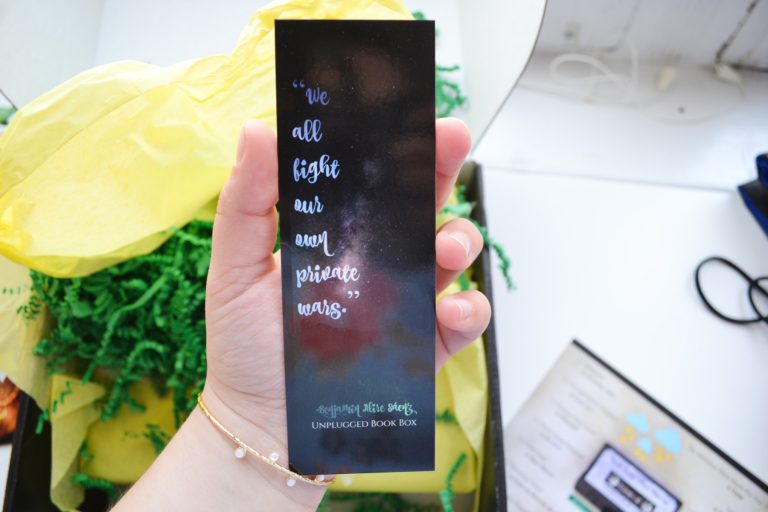 The next item in the box is a mirror compact with a quote from Six of Crows by Leigh Bardugo. This is one of my favorite books ever (Leigh Bardugo is a freaking goddess), so I was really excited to see this! Unfortunately, the compacts were misprinted due to a manufacturer error, so Unplugged will be sending replacements to subscribers next month.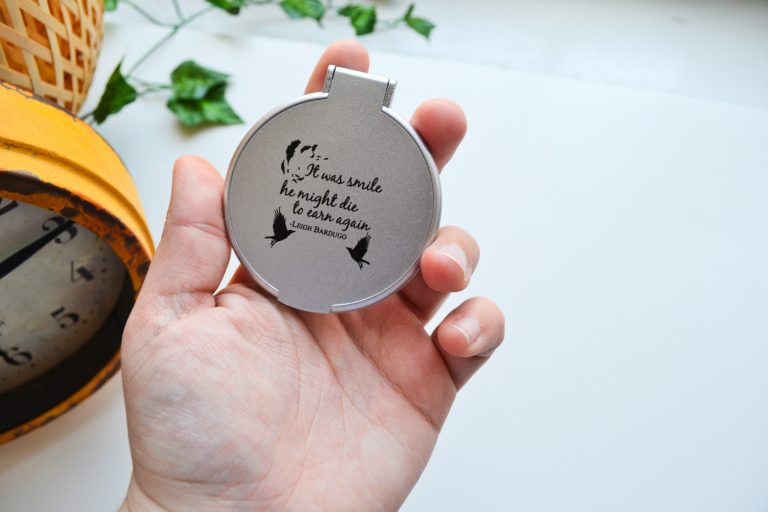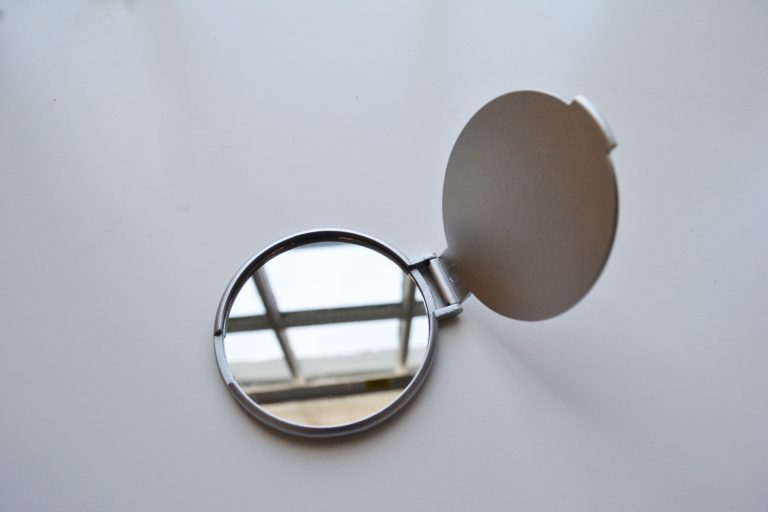 This Aquaman lotion from Fiction Bath Co. is amazing – it smells of driftwood, citrus, and sea moss. It's conventionally a masculine combination, but I'm a firm believer that you should wear whatever scents you want – regardless of what gender they are marketed towards. I have a love affair with woody and citrus scents, so I've just been slathering this on after showers. This lotion also turned me on to Fiction Bath Co.'s other products. If you like to smell good (I mean, who doesn't?) definitely check them out! They even do Hogwarts House themed products, for my fellow Potterheads.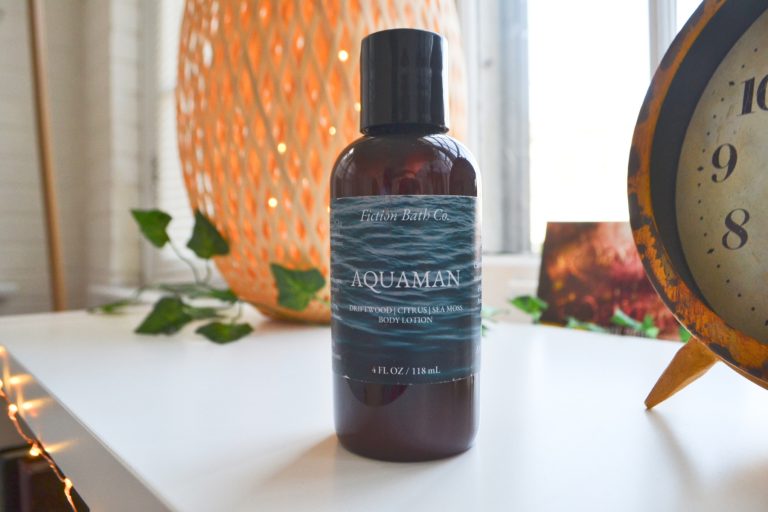 Another bath item in the box is Anna's Safety Shower Gel, made by The Soap Librarian. This gel is based on Sea Witch by Sarah Henning. I had not heard of that book, but it turns out several of my Goodreads friends enjoyed it. I'll be adding it to my to-read list! The gel itself smells amazing – it is supposed to be red hibiscus and acai scented, but it smells like candy floss and raspberries to me. Either way, it's utterly delish and makes you smell like a fruity smoothie.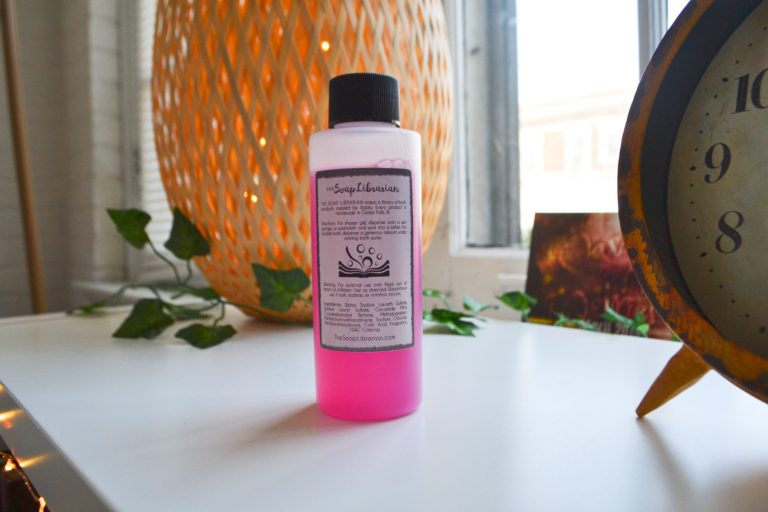 This next item is something I've actually never received in a subscription box during my 2 years of writing for this website: a drawstring bag. I know, crazy isn't it? You'd think a lot more companies would send out something so useful. I hate purses, so I either carry my sh*t in my hands, or I use a drawstring bag. This bag is based on Pirates of the Caribbean and has a quote from the sexy Jack Sparrow – "Not all treasure is silver and gold."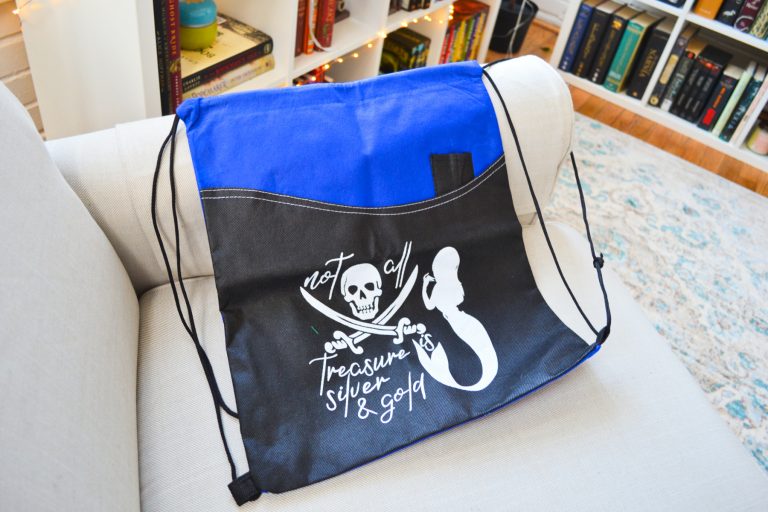 Okay, now let's look at April's featured YA book! Unplugged Book Box sent subscribers Sky Without Stars by Jessica Brody and Joanne Rendell. Here's a brief synopsis of Sky Without Stars:
"In the tradition of The Lunar Chronicles, this sweeping reimagining of Les Misérables tells the story of three teens from very different backgrounds who are thrown together amidst the looming threat of revolution on the French planet-colony of Laterre."
I adored The Lunar Chronicles, and Les Mis has always been my jam so I had high hopes for this book. And… my hopes were exceeded! I seriously couldn't put this book down. It took me a couple days to read through it, but only because it was a hefty 570 pages. In fact, this is the longest book Unplugged has ever featured. Keep the big ones coming, Unplugged!
Okay, so why does this book work so well? Well, first of all, there is the whole Les Mis + Freaking SPACE wombo-combo going on. It sounds gimmicky, but it is so well thought out. There are constant references to the First World, and hints as to why they are even in space in the first place. You can see how a new civilization descended into class warfare by repeating history's mistakes.
The slang in the book is immersive and intuitive. It pulls from actual French words – for example, lower class citizens are referred to as déchet, which basically means "trash" in French.  Criminal is "croc", which is French for fang. The slang is consistent without being overdone, and it feels like second nature.
There are some differences to the plot that make this a whole different beast from Les Mis. For example, Eponine was pretty spoiled in Les Mis, whereas her Sky Without Stars counter part (Chatine) was abused. It focuses mainly on Chatine, but also glimpses at Marcellus/Marius and Allouette/Cosette. Chatine is BADASS in this book. She fulfilled a craving I didn't know I even had – a protagonist with pure, unadulterated, selfishness. So many protagonists in YA books are hardened, but are doing it all to protect their parents, a sibling, or a loved one. They act heartless, but underneath they are totally mushy. But Chatine just seemed to be completely lacking in the empathy department. I probably wouldn't want to be friends with her in real life, but it was refreshing reading about somebody who felt so different.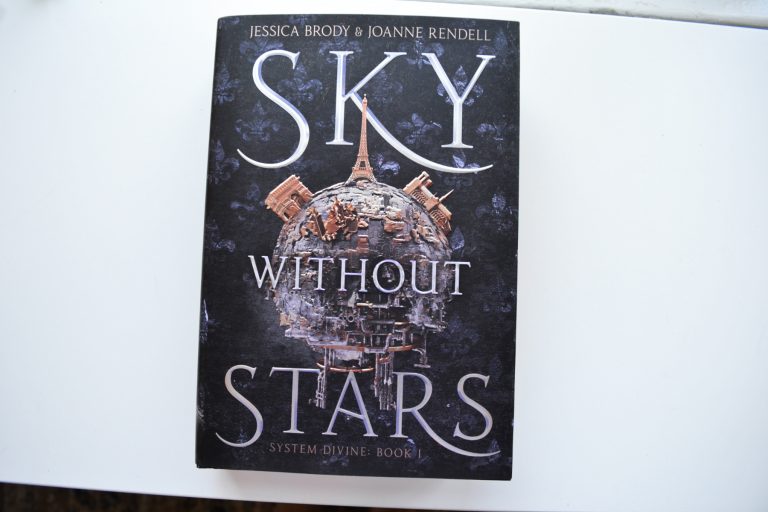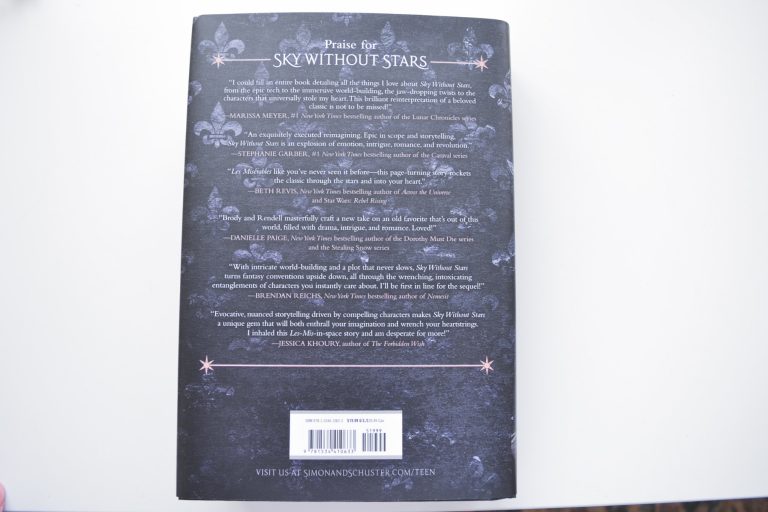 Oh, there was also an autographed sticker inside the cover of the book!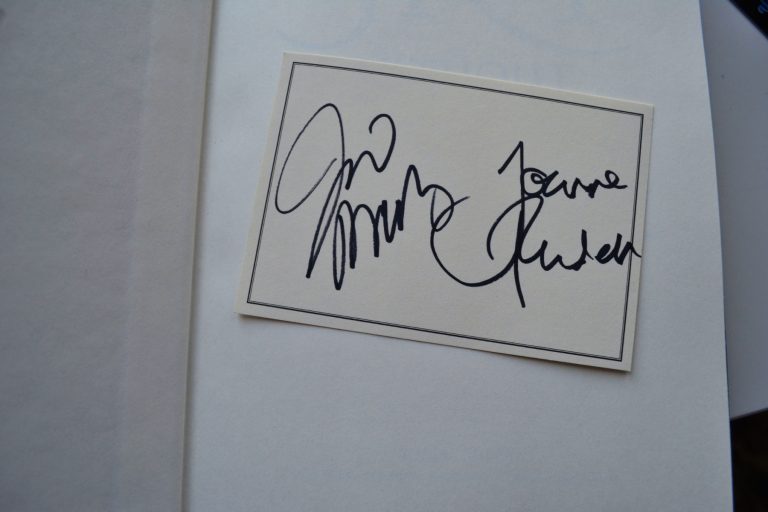 And a map of an area of Laterre, which is one of the book's planets: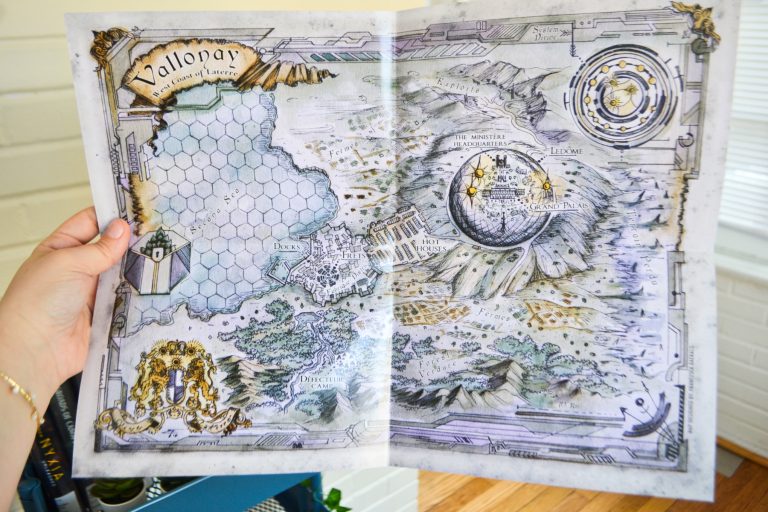 The last item in the April 2019 Unplugged Book Box was a note from the authors, Jessica Brody and Joanne Rendell. I loved this peek into the authors' minds!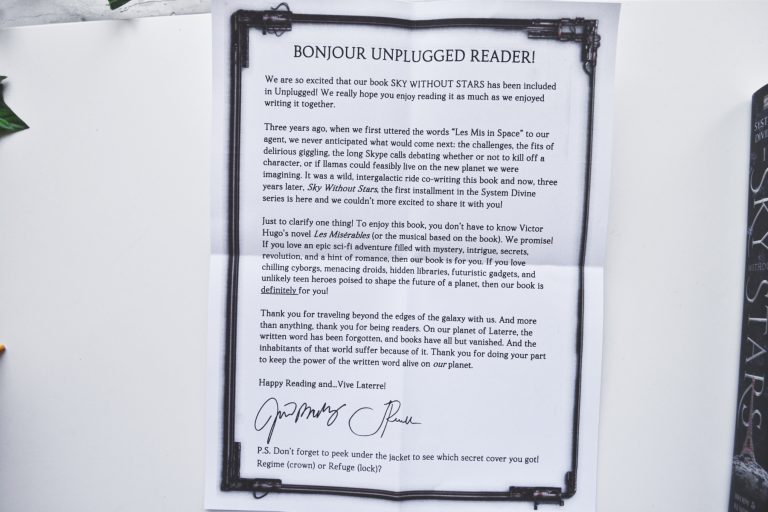 I am beyond satisfied with the April 2019 YA book box! The featured book was amazing, and I really enjoyed the bath products. This box makes a wonderful gift for the avid bookworm in your life, or as a way for you to keep on top of the newly released YA books. The curation is thoughtfully done, and opening this was an altogether wonderful experience.