Unplugged Book Box is a book box that also doubles as a self-care box. Each month, Unplugged send 4-6 self care goodies that support small businesses and have a bookish twist. Additionally, there is at least 1 "novelty" product in each box (bookmarks, wine glass, mug, coaster, etc) as well. Each box also contains some self-reflection tools and things to help you unplug and relax – like recipe cards, playlists, etc.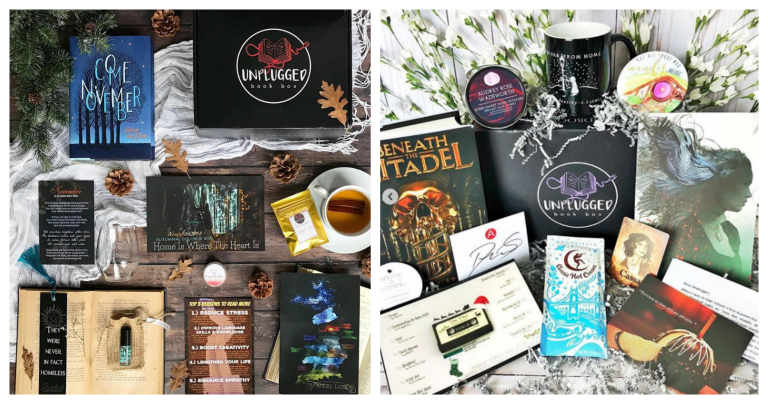 Unplugged Book Box ships in clusters of three  (anyone can purchase one box from these if they'd like) – the "autumnal equinox boxes" shipped September-November. The "winter solstice boxes" shipped December-February, etc.
Each month embodies a self-care theme that is seasonally inspired with products that are also seasonally inspired. For example, in October the box included horror-inspired items where the theme as "Things Are Not What They Seem," whereas in February, the theme was "Listen To Your Heart."
Use code  FINDUNPLUG10 for 10% off any subscription order or shop purchase, including past boxes!