Staying up-to-date on the latest trends can be costly and time-consuming, especially when it means visiting different stores to updating your closet for the different seasons. Gwynnie Bee is a monthly subscription service that makes it easier, and more affordable, than ever to wear the hottest women's fashion trends in sizes 10-32.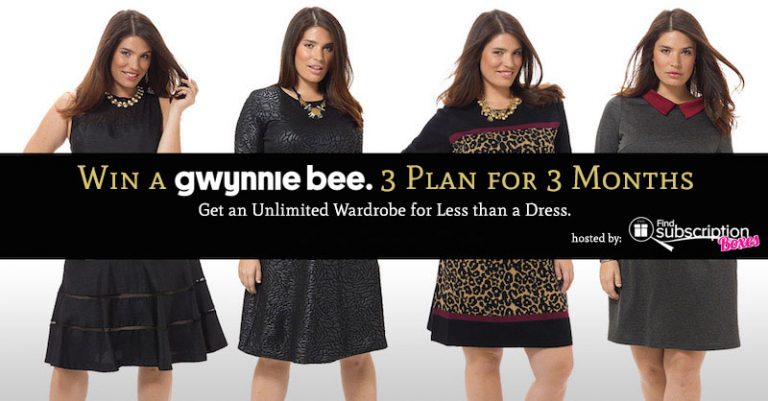 Gwynnie Bee subscribers choose the number of items they would like to receive at a time, from 1-10 items, with subscriptions starting at just $35 a month. The Gwynnie Bee closet includes over 1,000 different styles from 100+ designer brands that subscribers can browse and add to their personal collection. Gwynnie Bee automatically sends you new items from your closet to wear for as long, and as often as you want. If you love the item, buy to keep and make it a permanent part of your closet or return the item back to Gwynnie Bee (for FREE) to get a new item to try.
Swap your closet as many times as you want each month! Discover new favorite styles and clothes in the comfort of your own home with Gwynnie Bee. Are you ready to update your closet? For a limited time, new Gwynnie Bee subscribers can get their first month for just $10!
Find Subscription Boxes – Gwynnie Bee Sweepstakes