Color Curate is a beauty subscription program that sends out 4 full sized colorful makeup products each month. Each month's subscription is purchased in a gorgeous limited edition makeup bag!
Every product is vegan and cruelty free, and formulated with ingredients that are good for your skin.
August's bag is themed "Life Is Better In A Bikini", and here's a look at what's inside: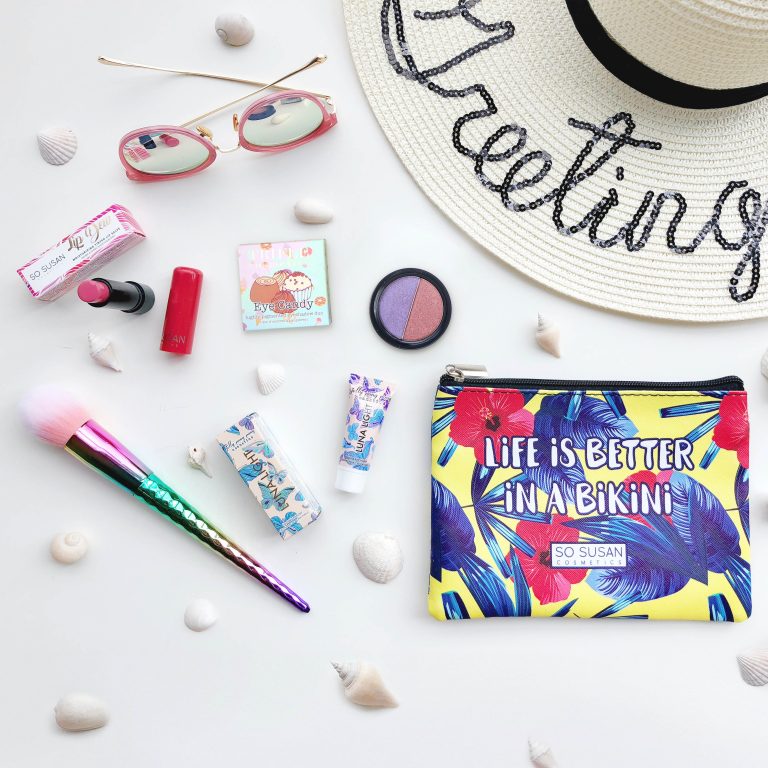 Every subscriber will receive:
Limited Edition Makeup Bag ($12)
Lip Dew in "Coral Gloss" ($19)
Eye Candy in "Sorbet" ($14)
Luna Light in "Liquid Ray" ($19)
Diamond Twinkle Large Tapered Face Brush ($34)
The total value of this month's bag is $98! Keep an eye out for the upcoming review.