Color Curate is a beauty subscription program that sends out 4 full sized colorful makeup products each month. Each month's subscription is packaged in a gorgeous limited edition makeup bag!
Every product is vegan and cruelty free, and formulated with ingredients that are good for your skin.
September's bag is themed "Do Not Stand In Your Own Way", and here's a look at what's inside: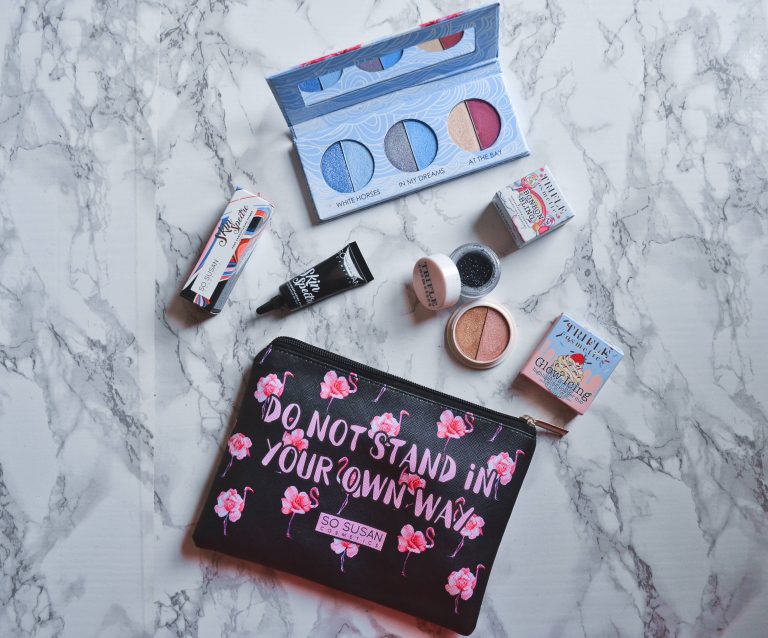 color
Every subscriber will receive:
Limited Edition Makeup Bag ($12)
Skin Spectre by So Susan ($26)
Hummingbird Palette in "Ocean Dreams" by Jelly Pong Pong ($35)
Glow Icing by Trifle Cosmetics ($19)
Bonbon Bling by Trifle Cosmetics in "Black Forest" or "Snowflake Muffin" or "Chia Pudding" ($15)
The total value of September's bag is $107!