Salon quality hair products delivered to your doorstep exactly when you need them and custom-tailored just for your needs might sound too good to be true, but with eSalon, you can have all of this and more.
One of the most premier online salon brands, eSalon offers automated delivery for their unique, luxury hair care products, which means that all of those time-consuming and expensive salon visits for care and touch-up services are officially a thing of the past.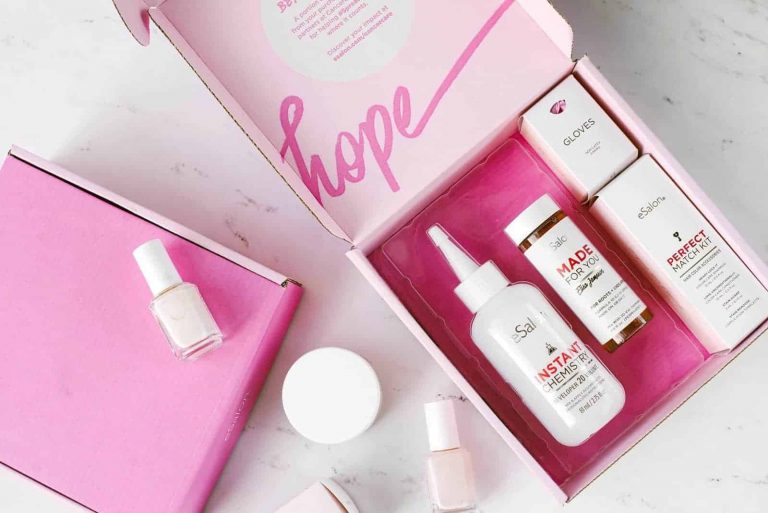 Committed to your color happiness, eSalon has been featured in Allure magazine as a promising solution for women, especially those who regularly color their hair. Guaranteed gray coverage is just the beginning with the professional quality eSalon products. And, when you subscribe, you get the guidance of their hair professionals, helping you get exactly what you need for your hair color, type, and maintenance needs.
Want to try?
eSalon offers subscriptions that start as low as $10/month.
eSalon color experts walk you through the profile process, guiding you so you can be confident that what arrives at your door is exactly what you need. Something change (like your mood?) eSalon is happy to adjust your products each month as needed so you're never dissatisfied, and so that your color is always perfect.
And it's not just dye. eSalon offers a wide array of products you can choose from for your subscription boxes, including masks, styling products, shampoo, conditioner, and more. Customize your box each month, automating the products you need regularly and adding in those extras when it's necessary.
Subscription Details
eSalon offers a starter package that allows you to try your custom color blend for just $10. Love it? Keep your custom color coming every month for just $25. Add in extra products you need or want and get all of your spa-worthy luxury hair products right to your doorstep. Hit $30 of products in your box and shipping is free!
Shipping Details
eSalon is growing! Currently their custom hair color boxes are shipped almost everywhere in the world.