Pip & Lola's Everything Homemade specializes in Handmade Barely-Scented soaps made from only the GOOD stuff. All-Natural.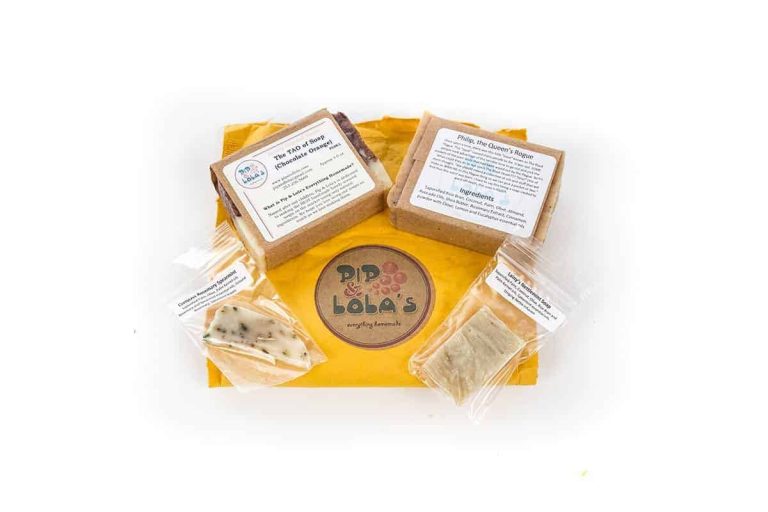 Standard packages = ANY soaps from our almost 100 varieties. Dude packages = more "man-friendly" ie. the spicy soaps/no florals.
Vegan packages will exclude any soaps that contain goats milk, beeswax or honey. Sent the 10th of each month. Samples always included.