The PMS Package is delivered straight to you, O Woman With Cramps And Aches And Pains And Mood Swings when you need it most.
Every package is filled to the brim with items that will squelch your cravings, help pamper you, and keep you happy until Mother Nature says "See you next month, sweetheart! I'm outta here." The PMS Package is all about a little surprise and delight and an added dose of sweetness when life each month feels a little sour.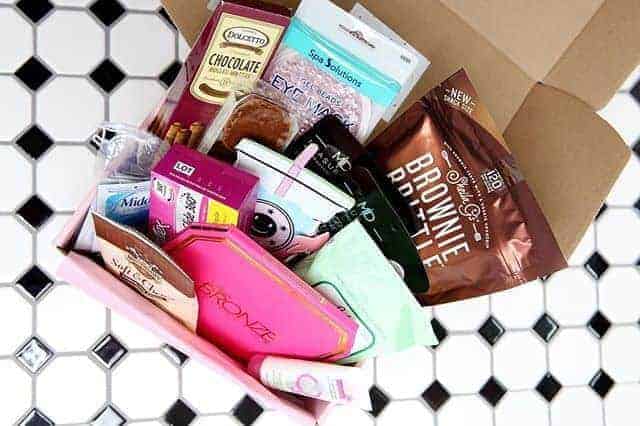 The Original PMS Package at $29.99/month has at least 7 unique items that will quell cravings, offer comfort, and provide feminine care products that you may not have heard of before or let yourself try.
The Premium PMS Package, on the other hand, has 8 to 11 items and just for you shelling out an extra 5 bucks for this baby, it has about an extra 20 bucks of retail value! Shipping is always free with each deal-io.
Past boxes have included feminine wipes, scented candles, Midol, cookies, chocolate candies, sanitary napkins, hot patches, brownies, etc. As of now, The PMS package does not offer an allergen free or gluten free specific packages, though stay tuned! They may change their ways.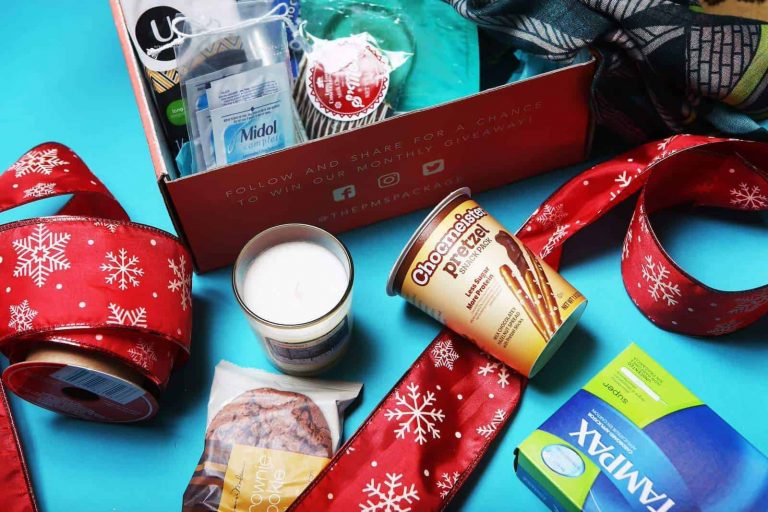 Shipping domestic in the United State is an option, but those who live in Canada and the United Kingdom can still get a little taste of the fun. Keep in mind, custom duty fees may apply and these will be the responsibility of the customer who is in need of a little extra TLC.