Pura Vida, or "Pure Life", is Costa Rica's national saying. And, if nothing sounds better than looking good while relaxing on a tropical beach, keep reading.
Pura Vida Bracelets is a unique online jewelry store that creates simple, yet beautiful, bracelets that invoke all of those good, laid-back beach vibes. Made with atural materials that go with everything, Pura Vida Bracelets are the type you don't ever need to take off. And, the best part is that they look great on everyone.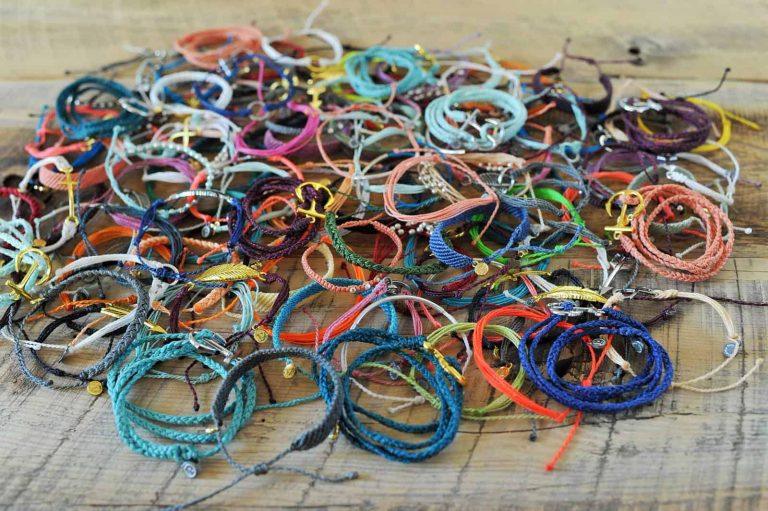 Much to the applause of their fans, Pura Vida Bracelets are now offering a unique subscription for their biggest fans, sending out an exclusive selection of bracelets that are only available to Pura Vida Monthly Club members.
For the affordable cost of $14.95, club members will receive three Pura Vida Bracelets to wear and enjoy. No additional purchase. No sending them back. Once they arrive at your door, they are yours to keep!
Talk about a relaxed solution to the drama of some subscription boxes!
A combined value of $50, each Pura Vida Bracelet box gives you the latest designs and at a price almost everyone can afford. Hand-selected by Pura Vida stylists, each bracelet offers a unique style that appeals across genre, making it the perfect gift for friends, family, and, of course, yourself!
Delivery Details
Once you subscribe, your first box of three Pura Vida Bracelets will ship within 24 hours and will arrive typically within 5 to 7 business days. And, if you live within the United States, shipping is free! If you live outside of the United States, an additional $5 is charged each month for shipping.