If you're a self-proclaimed snacker, the Snacks Every Month by Mouth subscription box is for you. From salty to sweet, every month you'll enjoy 5 delicious snacks from indie food makers.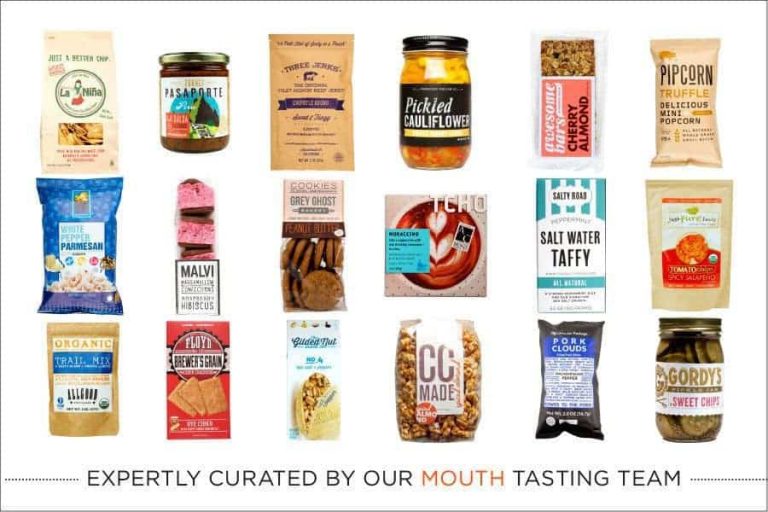 Each Snacks Every Month by Mouth snack box features an amazing selection of indie snacks, ordered fresh from the makers to deliver to your door. Discover snacks like smoky Peruvian pepper salsa, caraway and garlic dill pickles, peanut butter nougat chocolate bars and more!
Whether snacking morning, noon or night, you'll have something pickled, crunchy, crumbly, or chewy to enjoy. Hungry yet?
3, 6, and 12 month subscriptions are available.