Target Beauty Box: A Monthly Gift of Beauty Goods
Target Beauty Boxes are all about introducing you to items you're going to immediately fall in love with. There's no doubt about it. These Target Beauty Boxes sell out quick and it not hard to guess why. For seasonally curated items that introduce you to the latest in nourishing skin care and bold beauty looks (plus, a bonus coupon for future Target beauty merch…score!), these boxes give you a great sampling (and yes, sample sizes in this haul…though a few full-size products tucked in…occasionally), to peak your interest and get you thinking about taking a jaunt through your favorite local store where the employees all wear red shirts and khaki pants and you can get lost in it for hours and spend more money than you ever though you should when all you really came in for was a new mascara, laundry detergent, and a single washcloth.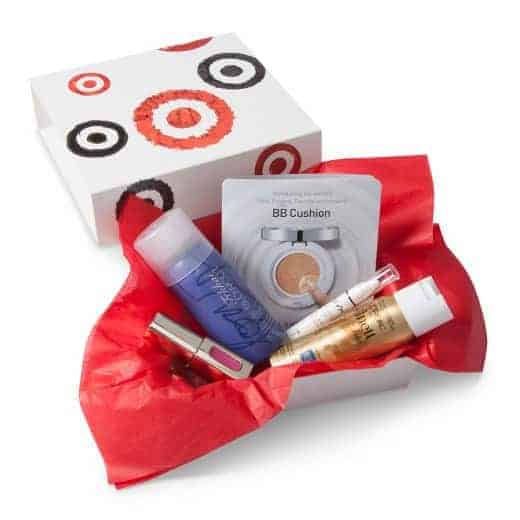 Items included in the October 2017 Target Beauty Box included a Maui Moisture Shea Butter Shampoo, Masque BAR Wrinkles, e.l.f. Wax Brow Pencil (full size!), Neutrogena Nourishing Eyeliner (assorted shades), L'Oreal Extraordinary Hair Clay System, Raw Sugar Lemon Sugar Hand Wash, and Rimmel Stay Matte Liquid Lip Color (assorted shades). Total value of the box was $20.80, but subscribers get it all for $7.
This item can only be shipped within the United States, but unfortunately will not ship to PO Boxes, the state of Hawaii, Alaska, the U.S. Virgin Islands, Puerto Rico, APO/FPO addressees, or to Guam.