The Bam Box sends monthly mystery subscription boxes for geeks, nerds, gamers, sci-fi and horror fans. Each month, The Bam Box has a new monthly mystery box theme and delivers pop culture collectibles curated by the collectors at Bloof.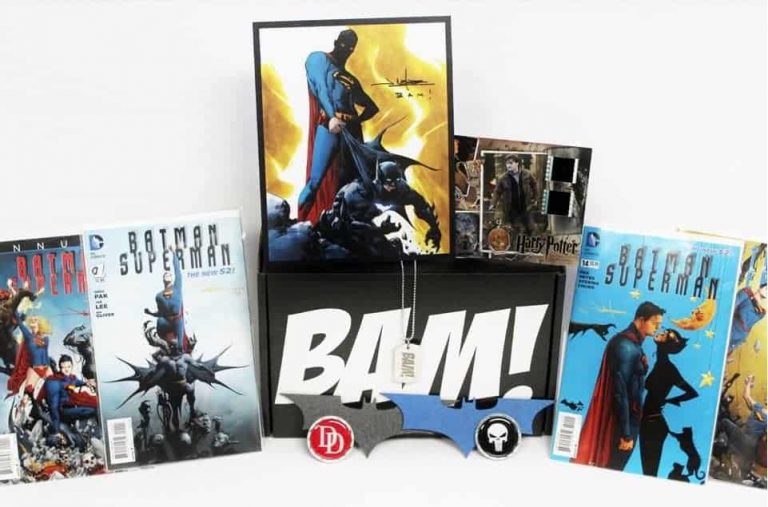 Every box has hard to find collectibles, limited edition items, exclusives, and at least 1 autographed item. 1 out of 10 boxes include an EXTRA autograph. Plus, random boxes get 1-Up cards with upgraded items!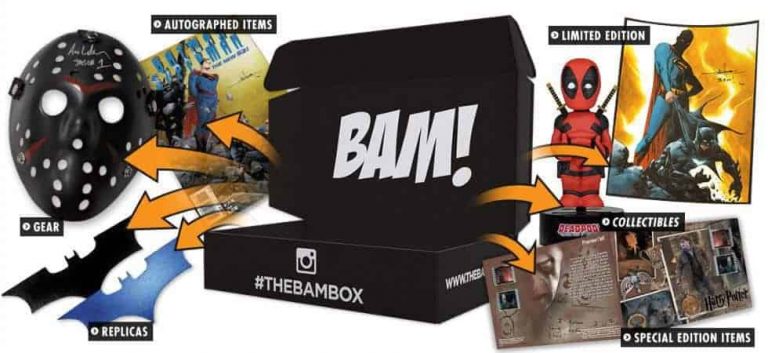 The Bam Box delivers the ultimate mystery subscription box that reminds you of buying your first comic book or getting your first autograph or putting up your first Funko or collectible at your desk to proudly show off your geekdom.