Get a sneak peek into the September 2017 The BAM! Box! Every month, The BAM! Box delivers hard to find collectibles, limited edition items, and at least one autographed item in a monthly collectibles mystery box. The BAM! Box has moved away from themed boxes. Here's a first look at The BAM! Box September 2017 spoilers!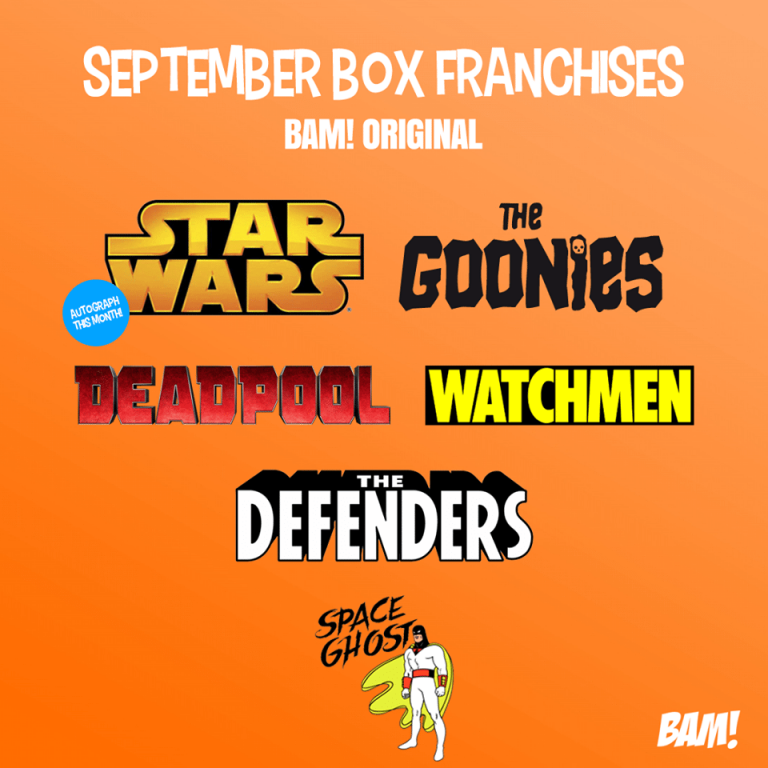 September Franchises are here! And this month is going to be an autograph we have been waiting a LONG time for. The autograph this month is from Star Wars. This character was in Star Wars: Force Awakens and will also be in Star Wars: The Last Jedi coming out in December of this year! Get this autograph along with some really great items and prop replicas from these other franchises!
What do you think about September 2017 The BAM!Box theme and box spoilers? Subscribe by September 17, 2017, 7PM to reserve your September The BAM!Box! Join now.
The Bam Box Coupon Code
Use The Bam Box coupon code CJMARKET10 to save 10% off your 1st Bam Box. Subscribe Now!