Discover the world through a gourmet food box delivered to your door with Try The World. During the Try The World Cyber Monday Sale, you can get two boxes for the price of one! Subscribe today to get The Paris Box as your first box and get the Holiday Box FREE!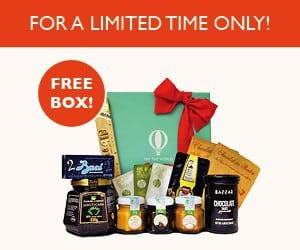 Claim Your Free Try The World Holiday Box Today!
For more Subscription Box Black Friday and Cyber Monday savings, visit our Black Friday/Cyber Monday Subscription Box Deals page.