Take advantage of Groovy Lab in a Box's Cyber Monday sale and save big! Designed for kids ages 8+, Groovy Lab in a Box is a monthly STEM subscription box that encourages critical thinking, problem solving and fun! On December 1 only, get 35% off your first Groovy Lab in a Box when you use code CYBERSTEMIST at checkout.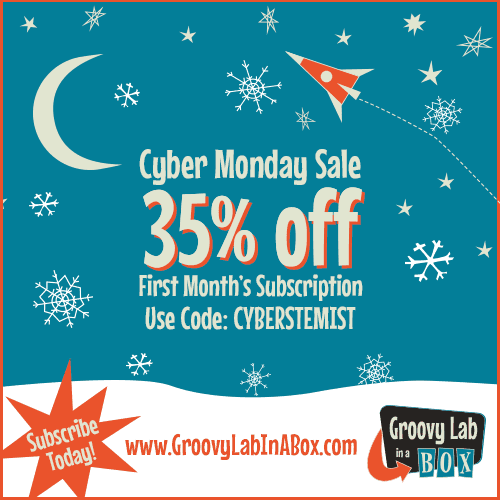 Subscribe to Groovy Lab in a Box and Save Today!
Offer ends December 1, 2014.
For more Subscription Box Black Friday and Cyber Monday savings, visit our Black Friday/Cyber Monday Subscription Box Deals page.