The Deck of Scarlet January 2017 beauty palette is almost sold out! We have a sneak peek at the Deck of Scarlet Edition No. 0 palette, created in partnership with Sonjdra Deluxe. Every other month, Deck of Scarlet partners with a YouTube vlogger to create a limited edition makeup palette and an amazing beauty subscription box featuring 9 full-size beauty products!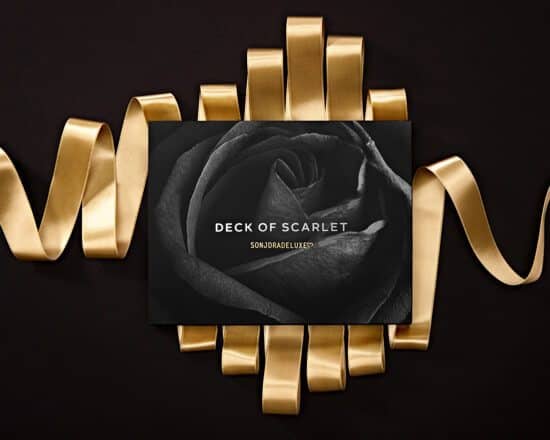 Deck of Scarlet January 2017 Box Spoiler
The Sonjdra Deluxe January Deck of Scarlet Palette has:
Eyeshadow in Maya
Eyeshadow in EH!
Eyeshadow in Black Roses
Cheek Color in Montego Bay
Highlighter in Shimmy Shimmy Ya
Lip Color in Scrumptious
Lip Color in Wu
Eyeliner in Anarchy
Lip Liner in Heartless
Hurry, January's Deck of Scarlet palette is almost sold out. Subscribe today! Get $150 of beauty products for just $29.99 every other month.
What do you think about the Edition 0 January Deck of Scarlet makeup palette?