The July 2014 Loot Crate theme is Villains! Not only will this month's Loot Crate include an exclusive T-shirt, but it will have a special Looter Exclusive variant comic cover from one of Marvel's newest comic series plus some awesome new surprises.
For 48 hours only, save $5 off any Loot Crate subscription when you use Loot Crate coupon code HAHAHA. (Code expired? Use code FINDBOXES to save 10% off your Loot Crate subscription.)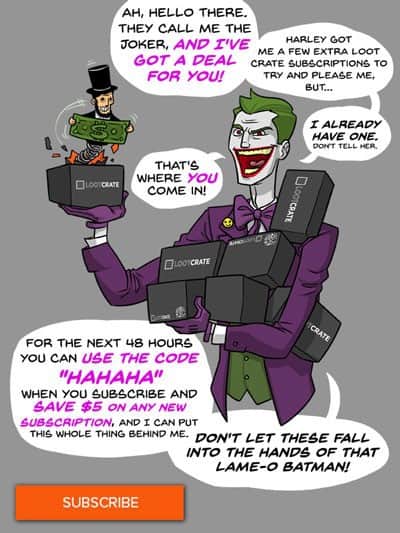 Hurry, this coupon expires on July 2, 2014 at 9PM PST.