Don't miss this My Geek Box free box offer! For a limited time, get a FREE Welcome My Geek Box with new My Geek Box subscriptions – a $27.70 free gift value! My Geek Box sends a themed mystery box filled with geek gear, including a limited edition geek t-shirt, every month.
In addition to your free Welcome geek box, you'll also get free shipping with your monthly My Geek Box! Join today to reserve your November My Geek Box.
November's My Geek Box theme is Movies and Television!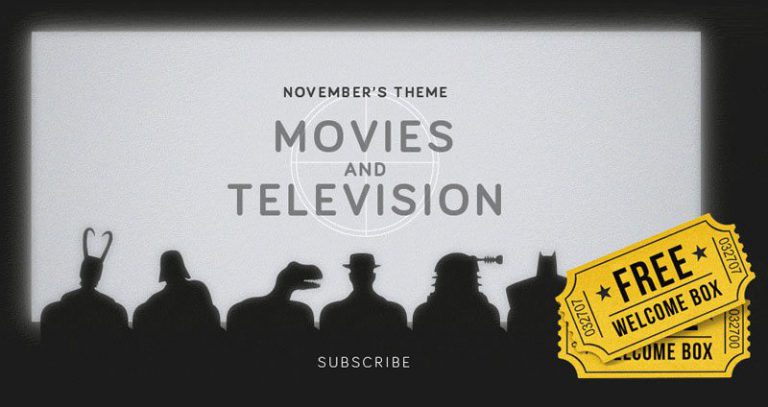 Any guesses for what geek and nerd franchises will be in the November 2015 My Geek Box?
Get a FREE Welcome Box with New My Geek Box subscriptions today!
My Geek Box ships to the US!