We have more information about what's in the July 2014 Loot Crate box for gamers and geeks. The theme of the July Loot Crate is VILLAINS, and we knew that there was an exclusive variant cover from a Marvel comic. Now, we have a sneak peek at this special box spoiler: the variant cover of Marvel's new Rocket Racoon #1!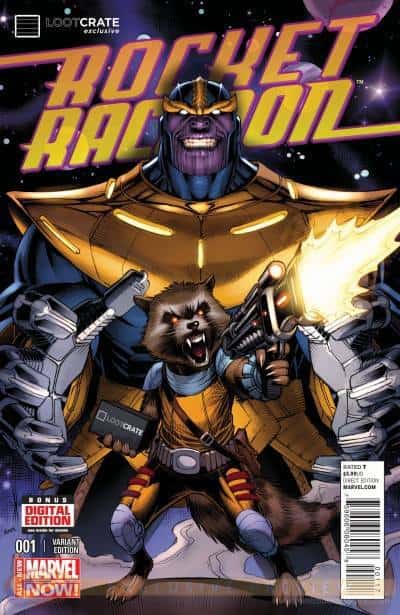 Not a Loot Crate subscriber? This variant is available only to Loot Crate subscribers so if you want it, subscribe to Loot Crate by 9PM EST on July 19th to get the July crate! Use Loot Crate coupon code FINDBOXES to save 10% off any Loot Crate subscription!
Loot Crate – VILLAINS – July 2014 Theme Video
Are you excited to get this exclusive Marvel Comics variant cover?